Last May plans were announced for Paine Field-Snohomish County Airport to open a passenger terminal. For those of you not familiar, Paine Field is home to Boeing's Everett Factory, and up until now hasn't been used for commercial flights. Alaska Airlines saw potential in the airport, however, and announced intentions to begin flying out of Paine Field starting in the fall of 2018.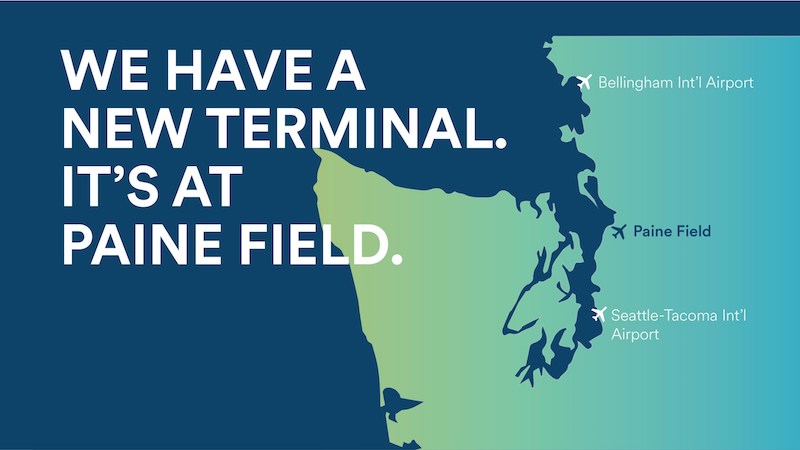 Alaska's logic for adding service out of there is that for many residents North of Seattle, this could save them over an hour of time for their airport commute. That's a big community, as the North Sound is home to more than a million people.
Initially the airport is limiting itself to 24 daily arrivals and departures (for a total of 48 takeoffs and landings). Just over a week ago Alaska revealed their full plans out of Paine Field — they plan on operating 13 daily nonstop departures to eight cities out of Paine Field, to Las Vegas, Los Angeles, Orange County, Phoenix, Portland, San Diego, San Francisco, and San Jose.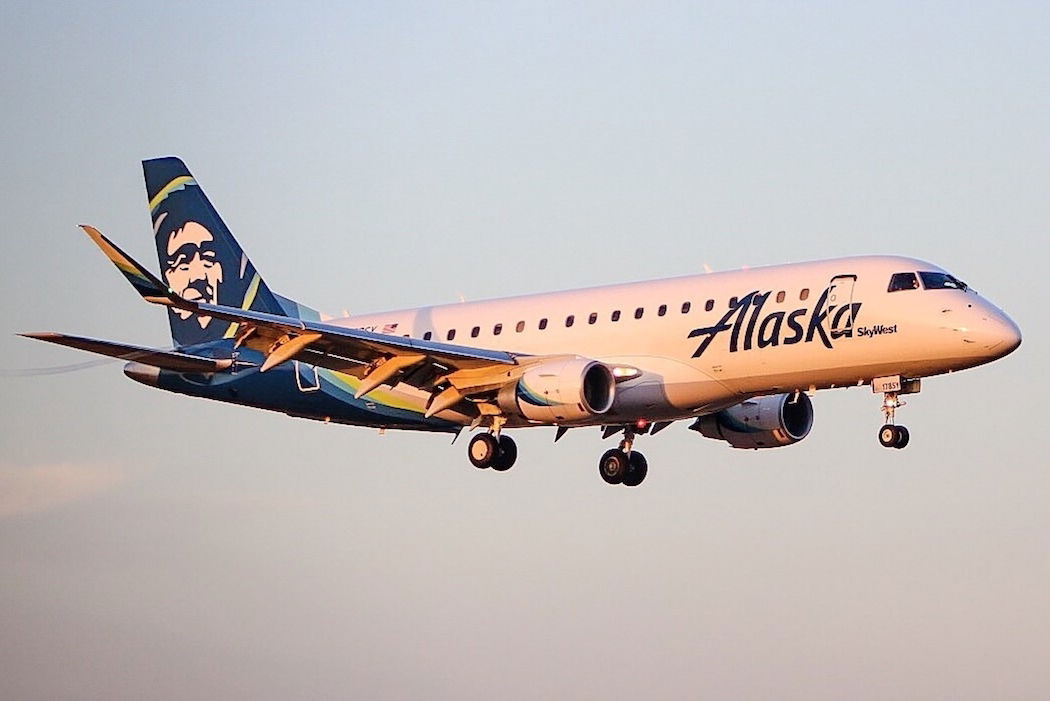 On top of that, United plans to operate six daily flights out of the airport, to Denver and San Francisco. The opportunity for other airlines to get in one the action was starting to be limited, given that the airport is only open to 24 daily departures, meaning there were five remaining "slots."
Southwest Airlines has announced that they intend to operate five daily flights to Paine Field starting in the fall of 2018, making them the third airline to fly out of the airport. While Alaska and United plan to use Embraer 175s for their flights, Southwest plans to use 737s, which is the only plane in their fleet. Even though they have the fewest flights of the three airlines, they'll make up for it with per plane capacity.
Southwest hasn't yet provided details on the destinations and schedules they'll offer out of Paine Field, though they plan to do so this spring.
Per The Seattle Times, here's what Southwest's CEO had to say about this:
"We've wanted to grow in the Seattle metro market for quite some time. But Sea-Tac airport is constrained," said Southwest Chairman and Chief Executive Gary Kelly in an interview. "Paine Field will be a wonderful alternative for our customers."
The airport will have only two gates, so they'll have to work hard to come up with schedules that allow these 24 daily flights to operate. It's not that the airport is somehow slot restricted, but rather the restriction of 24 daily departures is based on available gate space and also based on environmental assessments they've done.
Airport executives were anticipating a maximum of 16 daily departures, so they already have 50% more traffic than they were expecting, and the airport hasn't even opened:
Brett Smith, chief executive of New York-based private equity firm Propeller Airports, the developer of the passenger terminal, said in May that he anticipated a maximum of 16 departures per day from the airport, based on typical turnaround times for aircraft docking at the new airport's two gates.

Smith said in an interview Wednesday that even with the higher number of flights, the smaller jets mean the flights will carry fewer than the 3,600 passengers per day (1,800 arriving and 1,800 departing) assumed in the environmental assessment.

His calculation assumes flights will not be completely full.
The airport doesn't have immediate plans to add more gates and grow, and that's largely because of the pushback they'd receive from the community over noise concerns. It could very well be that airport executives want to grow, but they certainly won't admit it for now.
On some level this all feels a bit like when US airlines added flights to Cuba. This is different because there's a very real (and legal) demand here, and the limits on Cuba flights were based on slots that were limited by the US government. In the case of Paine Field they're limited by gates, though it seems the strategy is to add as many flights as possible due to the limits. If they don't work out I assume we'll see some reductions, but at this point it seems like the three airlines want to keep the airport from their competitors.
I can't wait to fly into Paine Field on a commercial flight, and am curious to see how the three airlines do. There's no denying there's significant demand, though I guess we'll see if the demand is there for 3,600+ passengers per day.
What do you make of Paine Field being maxed out so quickly?