As the news cycle on COVID-19 continues to evolve, and we find our radius of travel getting smaller and smaller (in many cases, to the confines of our homes), people are itching to get outside and get some fresh air and exercise.
Last weekend, we (along with just about every major outdoor/travel magazine, conservancy area and industry association) posted some recommendations on how to get outside safely while maintaining social distance.
Unfortunately, there were plenty of people who didn't follow these guidelines – intentionally or not – causing a slew of areas from state beaches to national parks to close down until further notice as a reaction to overcrowding. This is why we can't have nice things.
As a result, we decided to update last weekend's post with new guidelines, as well as a (partial, ever-evolving) list of closures. The goal here is three-fold:
Encourage healthy behavior without putting others at risk
Prevent unnecessary injury and avoid further overwhelming hospitals
Protect the smaller towns/communities that don't have the medical infrastructure to provide care for a large new influx of patients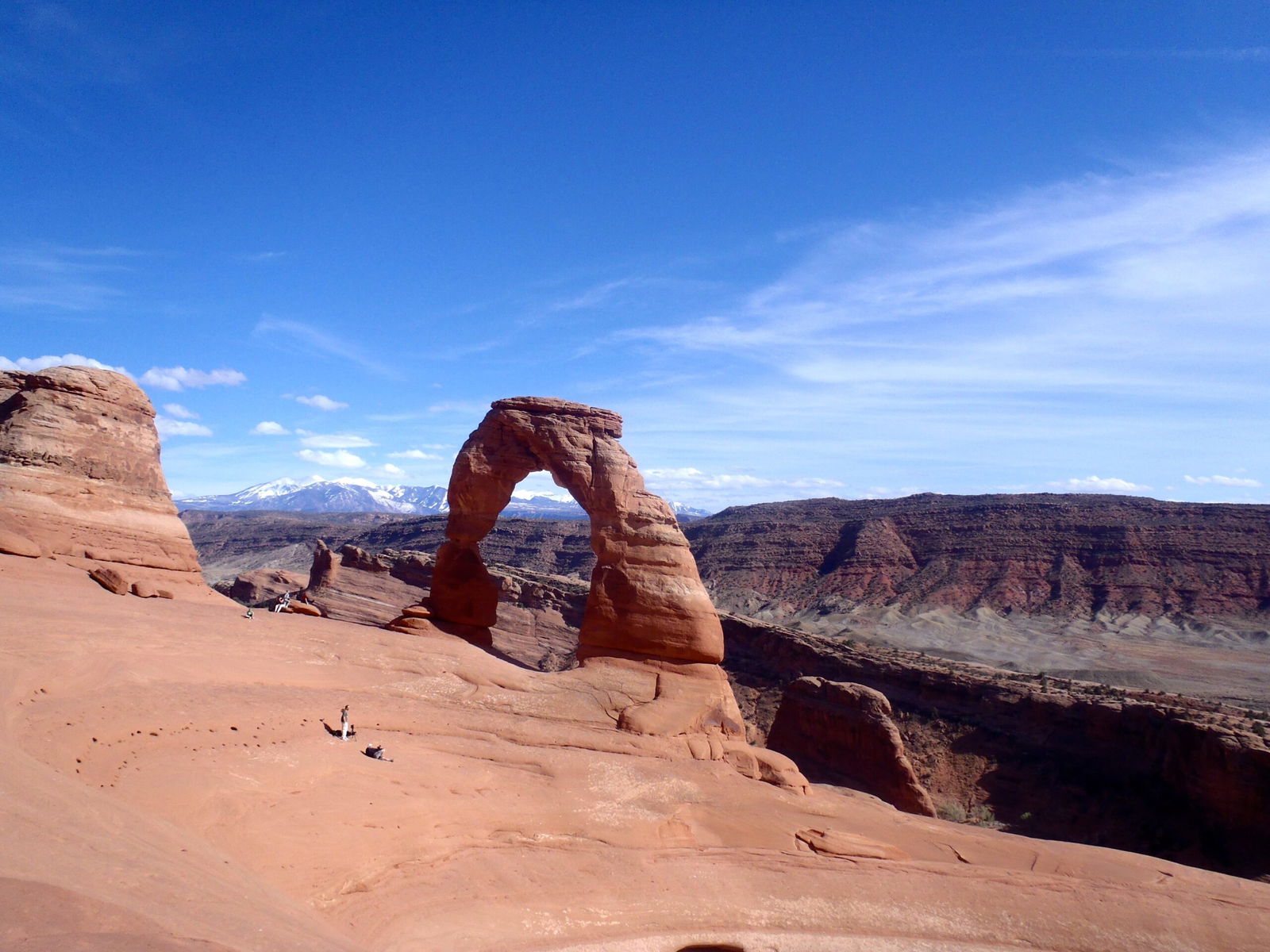 Then again, many of us still have kids who still like to throw things at each other, and we certainly aren't clear on when these guidelines will start to be relaxed.
But we're probably more certain than ever that our collective sanity won't survive this pandemic with some sort of outdoor activity.
So, we've updated some of the guidelines based on recommendations in the respective industries, and hope to continue to do so in the coming weeks as things either loosen up or clamp down.
Disclaimer
Before we get going here, I want to make a couple of things clear. First off, I'm neither an epidemiologist nor an outdoor conservationist. While I've done some consulting in the outdoor industry, it's not my main field, and my philosophy is more along the lines of "listen to the people who know more than me."
I've spent a lot of time reading statements from resources like Appalachian Trail Conservancy, The Access Fund, and The American Alpine Club, as well as following up on CDC and various state/county guidelines. So this is largely an aggregate of their guidelines, with some editorial commentary thrown in.
It's also important to remember that things are changing daily, and sometimes by the minute. While we're doing the best we can to keep everything updated, some of this information could be outdated by tomorrow. In the meantime, you can find a more detailed guide on the ins and outs of COVID-19 here.
Secondly, if you're quarantining, best wishes to you (seriously!) and please stay home. Do an online yoga class, put on some P-90X if you feel like throwing it back to the early 2000s, and come join us for a virtual happy hour. This post will still be here in 14 days, in some form or another.
Finally, I want to make sure that no one feels "shamed" about any decisions that they've made – we're all trying to do the best we can with the information that we have. Two and a half weeks ago (or a decade ago in coronavirus years), I was on a ski trip and had just barely heard of social distancing. A month ago, the only way I could have possibly written a "beware of going outside" post would have been as satire.
Yet here we are. We can't change past decisions, but we can model the behavior that we want others to exhibit, for the sake of protecting each other and especially our smaller, more vulnerable mountain towns that don't have the medical infrastructure of major cities.
So, what should we do?
National (and state) Parks
On March 18th, the National Park service announced that they would offer free admission to all of their open parks as a way to get outdoors during this time of social distancing. While the move was well-intended, it seems to have caused more problems than it solved, as visitors flocked in droves to popular hiking trails, making it next to impossible to maintain any kind of distance whatsoever.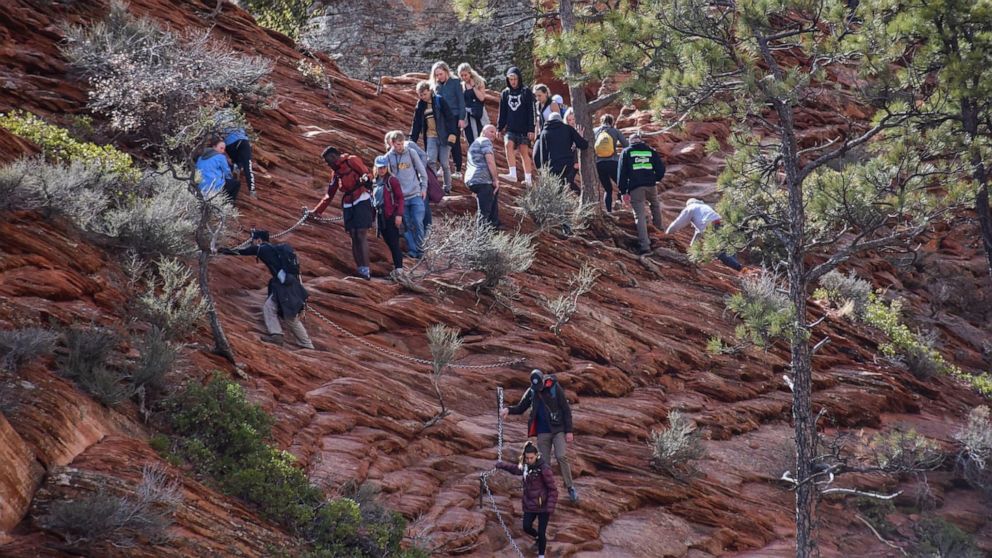 As a result, the following national parks have completely shut down to the public at the time of writing:
Yosemite National Park (California)
Rocky Mountain National Park (Colorado)
Haleakala National Park (Hawaii)
Hawaii Volcanoes National Park
Isle Royale National Park (Michigan – previously closed due to weather concerns)
White Sands National Park (New Mexico)
Great Smoky Mountains National Park (Tennessee)
Crater Lake National Park (Oregon)
Yellowstone National Park (Wyoming)
Grand Teton National Park (Wyoming)
Of the remaining parks, most are operating with very limited services, with many visitor's centers, entrance gates, and restrooms completely closed. Most advocacy groups are only recommending visiting trailheads close to your home, and if you are able to visit, double-check for closures regularly and plan for basically none of the usual amenities to be open.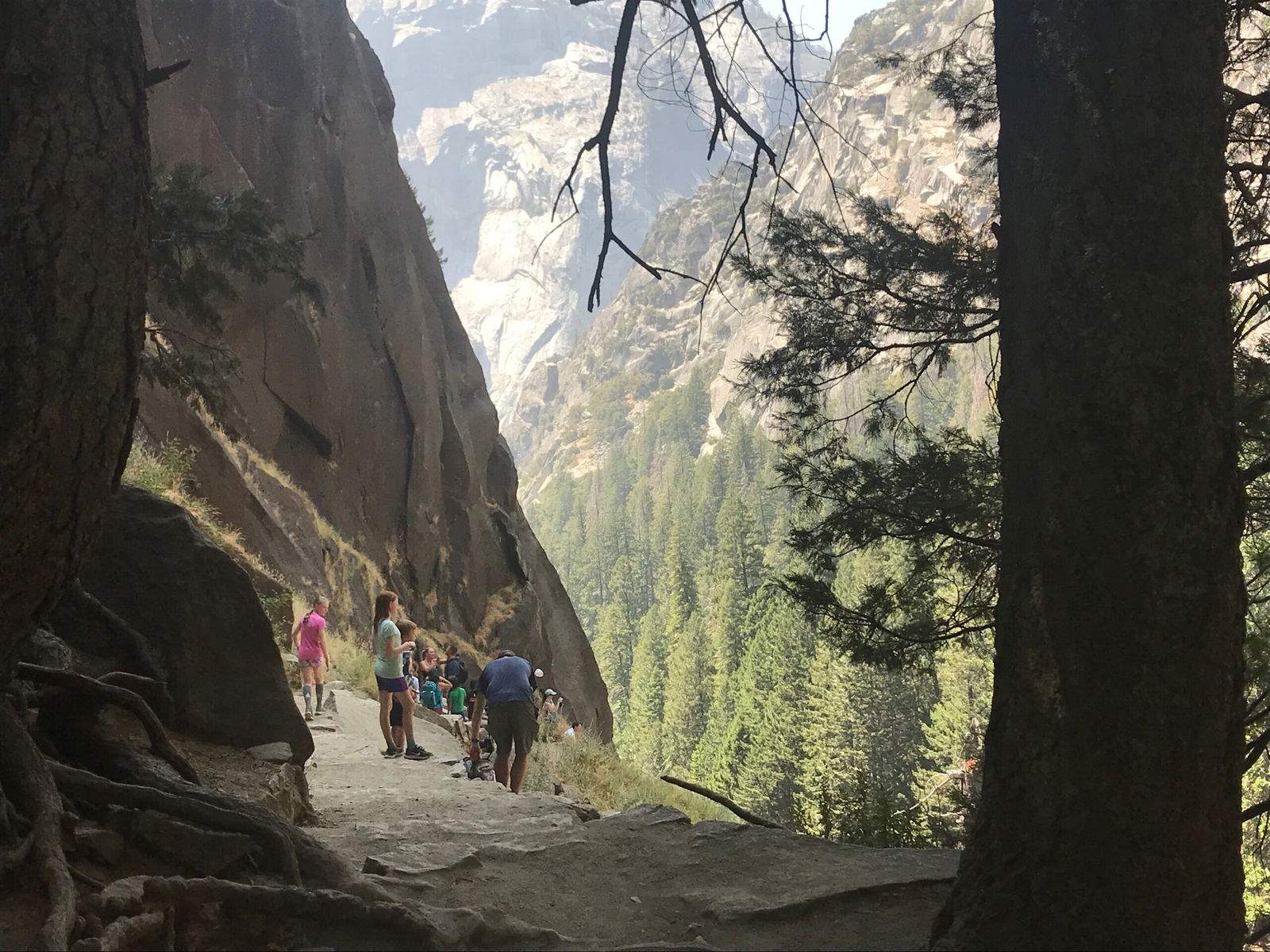 We've seen this increasingly at the state park level as well, with visitor's centers and popular trailheads closing down. While it's next-to-impossible to aggregate a complete list of state and regional parks, more and more places from California to New York are clamping down and either shutting down parking lots or entrances completely.
Finally, if you are in the position to visit any of these places, stay away from popular trailheads, and follow this handy guide, courtesy of the National Park Service Twitter:
Social distancing means avoiding large gatherings and maintaining distance (6 ft) from others. While we're at it, remember to keep it at least 300 ft for larger wildlife.

Check park websites for the most up to date information regarding access and services.#SocialDistancing pic.twitter.com/BlqfvGflEO

— National Park Service (@NatlParkService) March 25, 2020
And remember that social distancing principles may require a wider radius for wildlife. 🙂
Skiing
Ski resorts have been closing left and right, with many resorts hanging up their boots for the season. Vail resorts began the trend late Saturday, March 14th, with Alterra (Ikon Pass) resorts quickly following suit. As of March 19th, all but approximately 25 small resorts across the country had closed, and no ski resorts are currently open in the United States at the time of writing. If you want to support your local resort and have the means to do so, consider buying a season pass for the 2020-2021 season.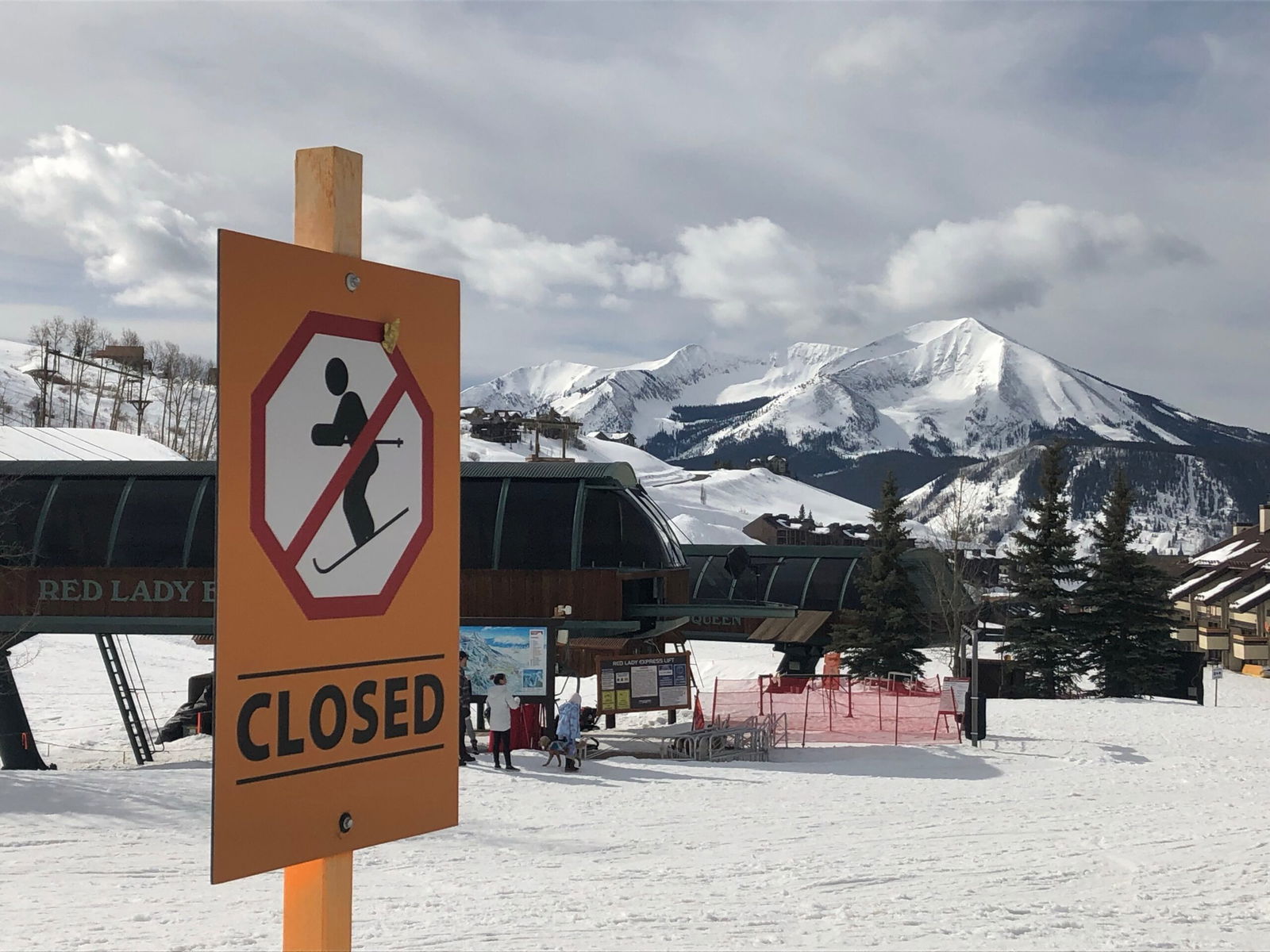 Both Vail and Alterra (the creators of the Epic and Ikon passes, respectively) have been scrambling to issue refunds for lodging and other expenses, although they are running on a skeletal operations crew, which has made this difficult. Vail Resorts sent a "We're working on it, please be patient" email last week, and I've heard stories of smaller operations using similar measures.
This is probably a topic for a separate post, but if you have a ski trip planned, I would expect a refund – just maybe not soon.
A week ago, backcountry skiing seemed like a reasonable alternative, albeit with a massive caveat. Here are my words of wisdom from seven days ago:
Backcountry skiing seems to meet the social distancing criteria and can be a great way to get out there. However, it comes with a massive learning curve on avalanche safety, and the mountains don't care that the ski season ended early because of COVID-19. If you're looking to pick up a new hobby during this down time, consider learning guitar.

And while it's a great way to escape the crowds, I could imagine some popular areas like Utah's Wasatch Mountains and Jackson's Teton pass getting overcrowded with displaced skiers, similar to popular climbing and hiking areas.
Sadly, my predictions were accurate, more publications have spoken out against backcountry skiing, and many skiers, from novice to professional, have collectively agreed to put away their equipment for the season. At least one area in Colorado has banned it completely, and given the trends that we have seen, I wouldn't be surprised if more follow.
And if you're still not quite buying what we're selling, consider this: backcountry skiing carries all the risk of regular skiing, plus the risk of avalanche danger, so it's a far cry from taking a walk around the block. The last thing our medical professionals need right now are additional patients.
Rock Climbing
My my my, how far we've come in a week. While most authorities in the sport were generally recommending that people stay away from crowded areas a week ago, the directive has moved to a collective shut it down mentality. Major and minor climbing areas alike, from Smith Rock State Park in Oregon to Rumney Climbers Association in New Hampshire have shut down popular crags and essentially begged climbers to stay home.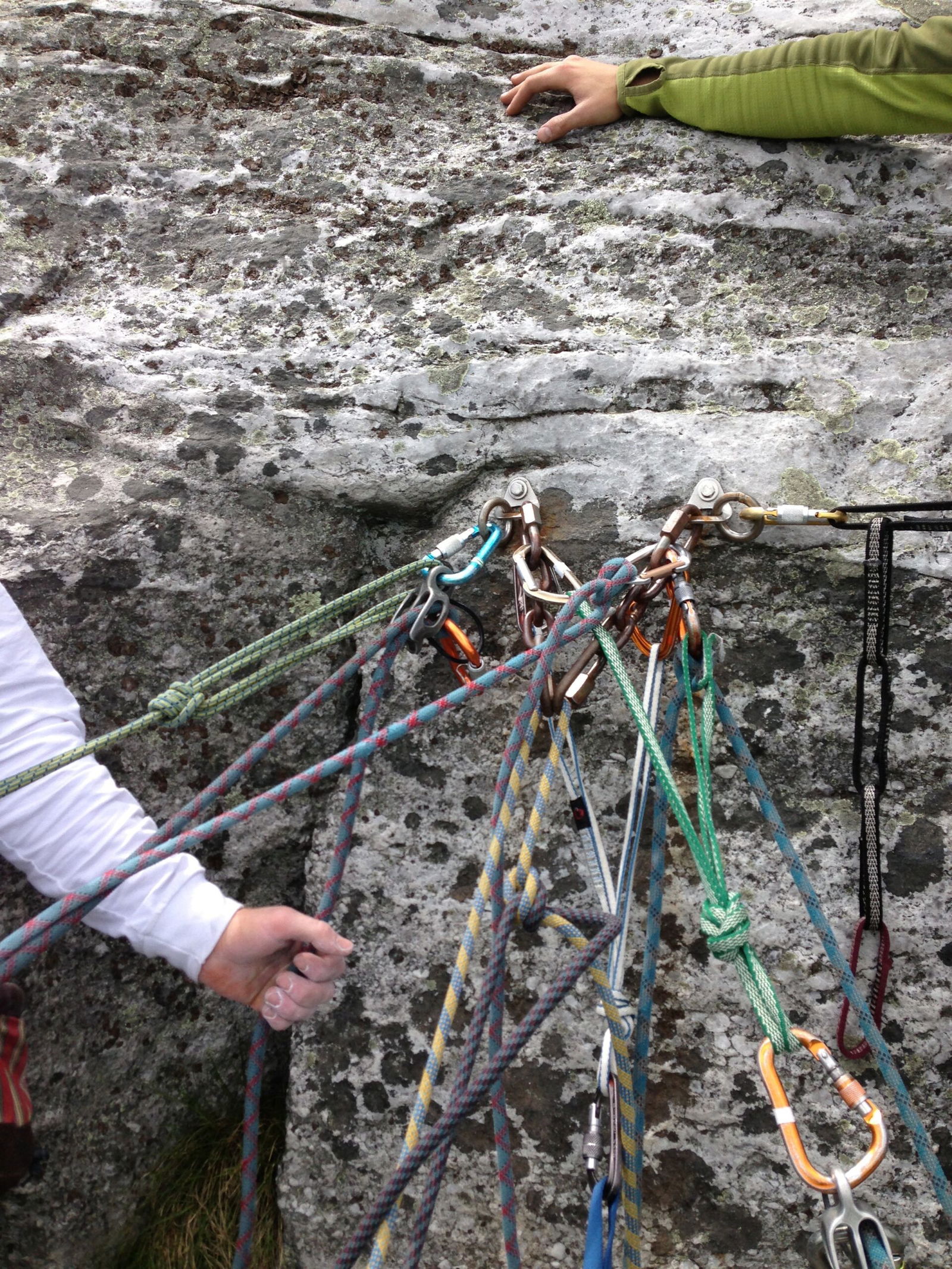 In case you're wondering what's going on on the other side of the pond, all climbing areas in Italy, France and Spain are closed, which you can read all about if you speak French (at the time of writing, this is still the only comprehensive source I can find).
When the messaging is that unilateral, there's not much else to say. I'm just as devastated by this as anyone, and there are plenty of better think pieces than mine out there on how to cope.
In the meantime, now's a great time to buy a hangboard, stream some free videos from The North Face, and follow your favorite athletes on Instagram while they attempt to climb the various surfaces of their homes.
Hiking
There's a lot of redundancy here with both state and national park guidelines, so I'll try to be quick. For the most part, consensus seem to indicate that day hiking should be okay, as long as you avoid congregating in large groups or on overly popular trails, and maintain a six foot distance.
That said, hiking trails seem to be getting swarmed more than almost any other outdoor areas, and this week's closures are likely to only exacerbate the problem. I would avoid any parking lots that look even remotely crowded, and stick to areas as close to home as possible. Even an hours' drive could mean the difference between coming straight from your house and a gas station/bathroom stop in either direction.
Again, public facilities are likely to be closed, outhouses are a cesspool for germs, and there are no sinks with soap and running water in nature, so plan accordingly.
As always, I would be extra mindful of others and try to avoid trails that are too narrow to maintain a six-foot distance. If you do come across others, remember that uphill hikers have the right of way!
Finally – and this should be pretty clear by now – overnight hiking trips are out for the time being. Both the Appalachian Trail Conservancy and the Pacific Crest Trail Association have asked all through-hikers and section hikers (pretty much anyone hiking overnight) to end their hikes and come home.
Overnight hikers often congregate in packed shelters (if you haven't experienced one, they're basically the opposite experience of redeeming points at the St. Regis Maldives), which create a type of social non-distancing that would be uncomfortable for most people on a normal day.
Even tented hikers share a myriad of facilities with those around them, and there's no way that germs can be contained in some of these popular areas.
TL;DR – Stick to day hikes close to home, avoid busy trails, and pack some wipes or hand sanitizer.
Running/Cycling/Other "road" sports
For those of you hoping not to flatten your Strava Activity curve, guidelines seem to indicate that you're still okay. Running is by nature a more solitary sport, with human interaction generally limited to a few seconds. The same applies to biking, and even to skateboarding, scootering, and roller blading (all of which I've actually seen in the past couple of weeks).
That said, all of this goes out the window if the paths are too crowded. Popular jogging and bike paths are suddenly seeing a lot more traffic as people hunker down at home, especially in urban areas.
While I personally think mountain biking is almost as scary as global pandemics, I could see the same issue occurring here, especially where single track is dominant. Avoid crowded areas (gauge by parked cars if necessary) and stick to wider trails where possible.
Running or cycling on roads seems like the more prudent socially distant option – depending on where you live – but of course comes with its own set of risks. That said, traffic is way down in many areas, so now may be the time to dust off that road bike and get out there.
I've actually stopped running on our local bike path if I see more than a certain number of cars in the parking lot, and resorted to road running. It sucks, there are lots of hills, and I think I lost my mind a little bit recently: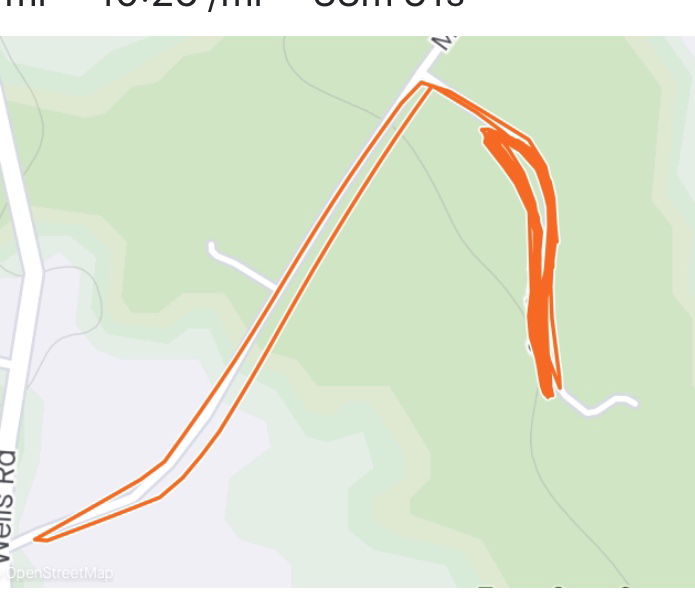 t But at least I can stay active with minimal concern of coming into contact with others.
Just remember to run/walk against car traffic, and bike with traffic. 🙂
So, what can we still do?
I never thought I'd take on the role of "fun police," but here we are. While it may feel like our walls are shrinking around us, I figured I'd end by at least providing some alternate activities that we can all still do without worry:
Running, hiking and biking are still fine if we maintain social distancing guidelines otherwise that might go away.
Take an online yoga or fitness class – there are so many right now, and you may even be able to take one "with" a friend "at" a studio in another town.
Get out for walks around your neighborhood (granted, this may be trickier if you live in a place like New York City – and if you do, I'm sorry, and we're all thinking of you!!)
Take a free national park tour from the comfort of your couch.
If you have the means, purchase a ski pass for next year or a gift card from your favorite guiding company – some of these smaller businesses are going to struggle to stay open, especially if these guidelines linger into the busier summer months.
If you have been training for a specific objective, use the time to strength train in your own home. There are plenty of home gym providers right now that are more than happy to sell you various gadgets, from TRX bands to barbell racks.
Throw or kick a ball around with your kids in the backyard or at an uncrowded park (just don't invite the neighbor's kids along, at least for right now).
Run a virtual race, which may also serve the secondary purpose of benefitting a charity.
And if you're feeling extra ambitious, you can run an entire marathon on your balcony, like this guy in France.
Bottom line
We're all doing the best we can to stay sane and healthy while trying to curb a global pandemic, and let's not forget that. Few are being asked to stay completely indoors (yet!) but I would definitely adhere to the following:
Above all else, stay close to home and do not overwhelm smaller towns with less robust medical services. Even if you are camping, you still need to go into stores to gather supplies, stop for gas, etc., increasing everyone's exposure. The mountains will still be there.
Head to less popular areas, and find an alternative destination if the parking lot looks crowded.
Consider hiking/running/biking during a less busy time of day. (Hint: 12-1 PM when everyone's working from home *might* not be the best time to get out.)
Follow the "standard" guidelines of maintaining a six foot distance and traveling in small groups with immediate family/roommates only.
Finally, even if you are in the "denier" camp, if you do grossly abuse these guidelines, the abuse will lead to more stringent restrictions for all of us. Look no further than Florida's beaches or, well, last weekend.
And no one, least of all my household, can handle that outcome.
So keep outdoor recreating, close to home, six feet away from one another. And when you do get back home, please wash your hands!