At the moment there are some serious issues with the Rolls Royce Trent 1000 engines being used on some 787s. This has led to an operational mess for many airlines, especially those that rely on the 787 for longhaul operations.
One of the airlines most impacted by this is Norwegian, given that their longhaul fleet is made up exclusively of 787s, which has meant that many of their planes have been grounded and restricted in terms of the routes they can operate.
As a result, Norwegian is having to lease several planes from other airlines to operate their flights. For example, I know the airline has been leasing a Hi-Fly A340, which they've been using to fly between Los Angeles and Paris. This is the same plane I flew between Ponta Delgada and Lisbon last year when I had booked Azores Airlines.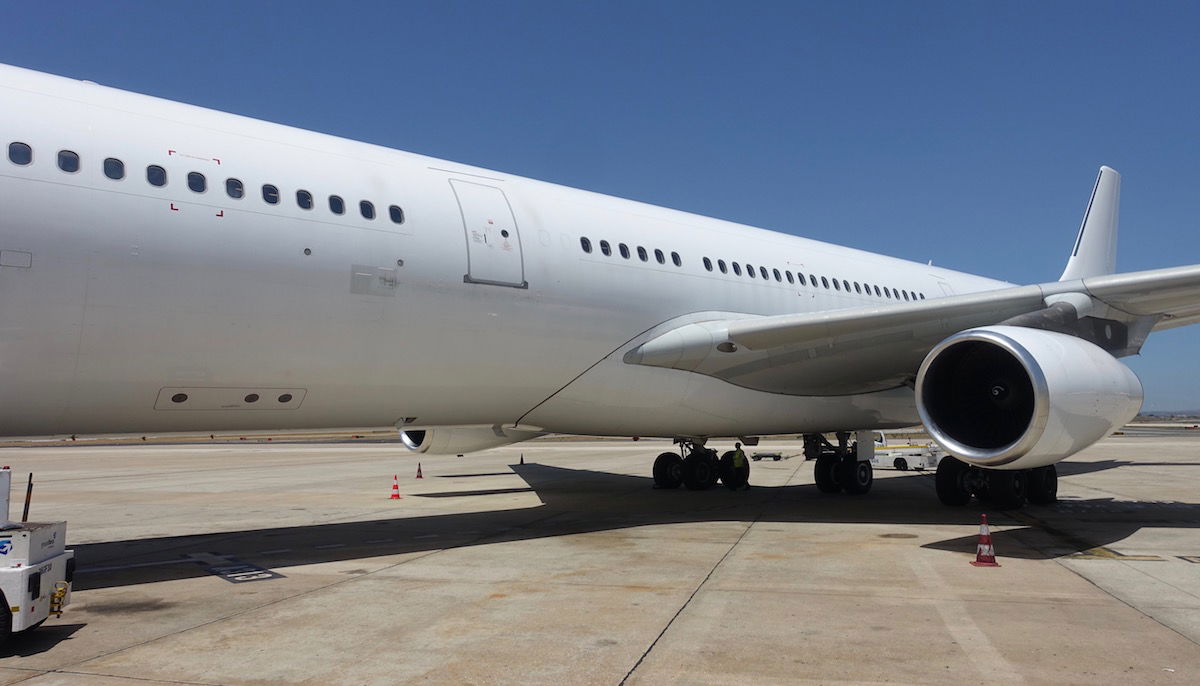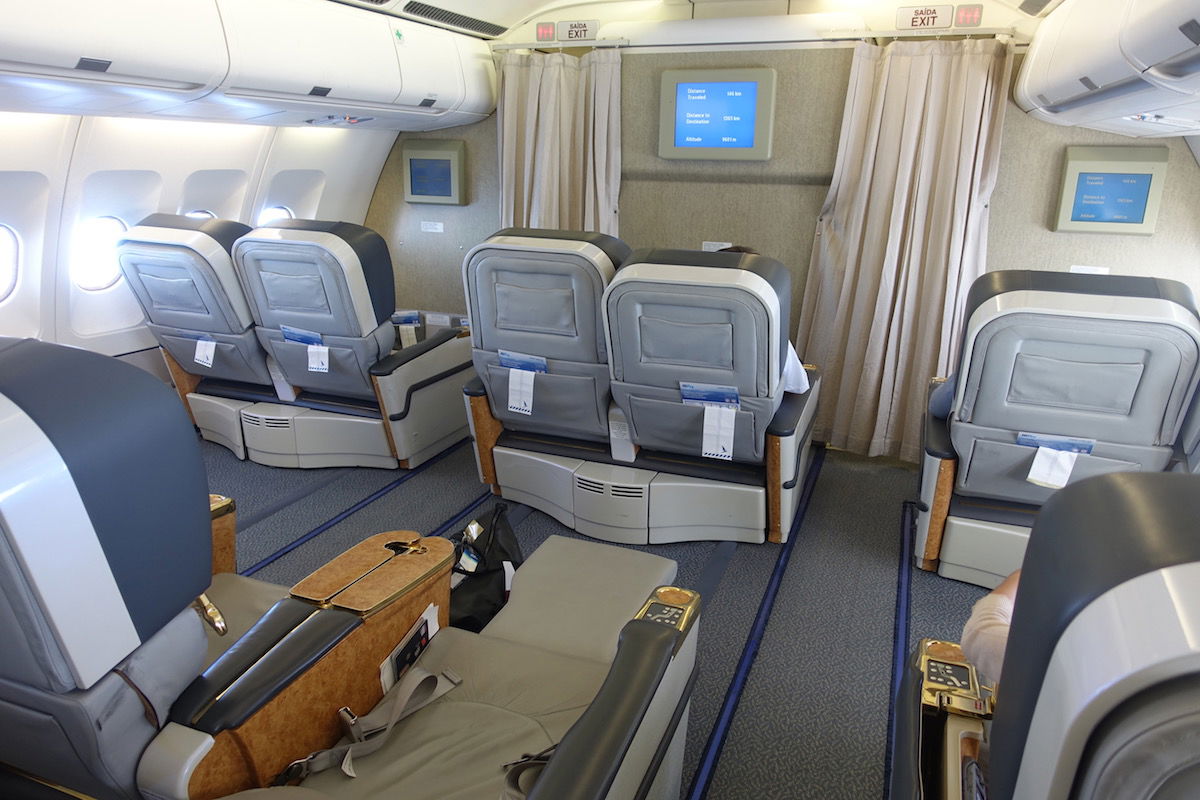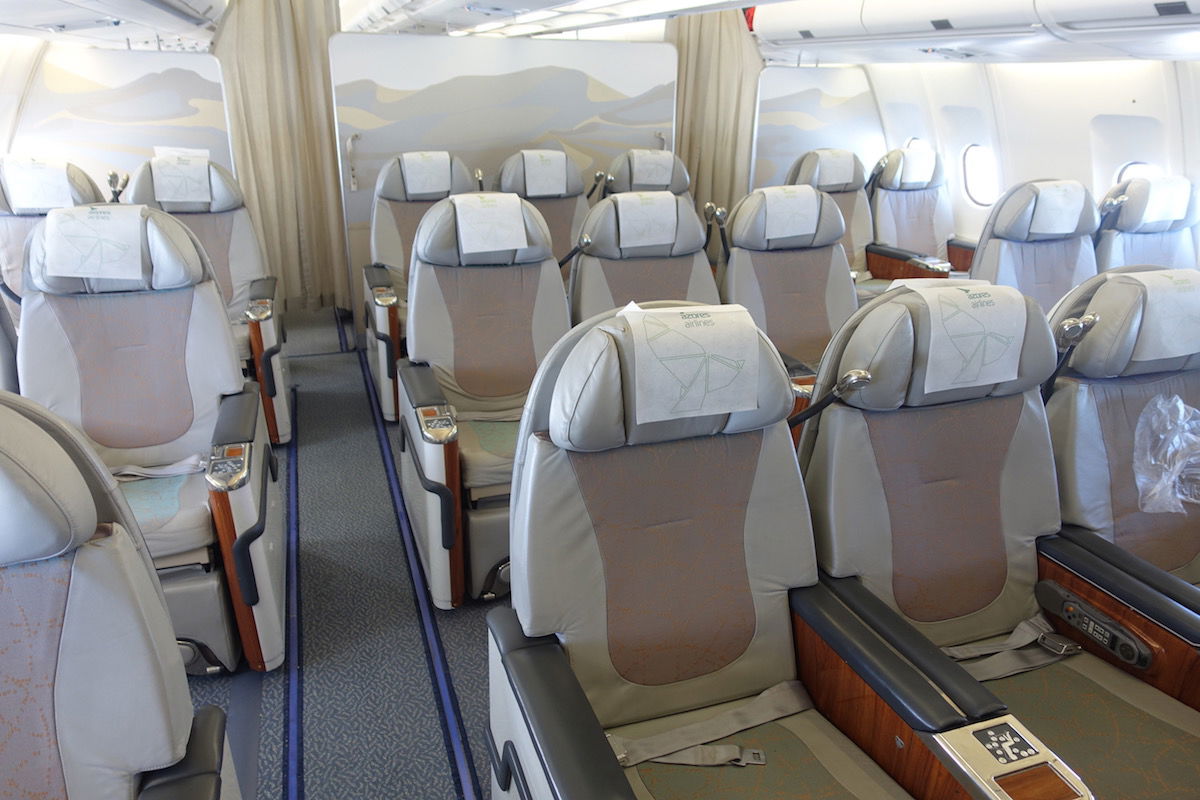 This plane was a former Emirates A340, and while it's a blast from the past, talk about a huge upgrade for Nowegian passengers. Norwegian's highest cabin is premium economy, so those passengers were seated in the plane's (outdated) first and business class cabins. Going from a recliner seat on Norwegian to a flat bed former Emirates first class seat is awesome, eh?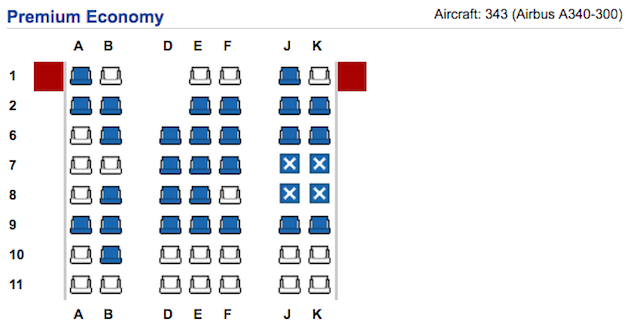 As an aviation geek it looks like Norwegian has an even cooler aircraft lease on the way. Norwegian will be leasing a Wamos Air 747-400 to operate one of their two daily flights between New York JFK and London Gatwick between June 8 and July 23, 2018. Specifically, the following frequency will be operated by the 747:
DI7015 London to New York departing 5:05PM arriving 8:05PM
DI7016 New York to London departing 11:00PM arriving 11:00AM (+1 day)
For those of you not familiar with Wamos Air, they're a Spanish leisure charter airline, and their fleet includes five 747s, all of which used to fly for Malaysia Airlines or Singapore Airlines.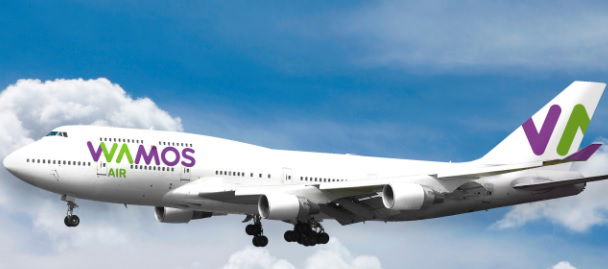 Yes, I'd be about as happy-looking as the guy in the below picture if I ended up in a former Singapore Airlines Raffles SpaceBed when booking Norwegian premium economy.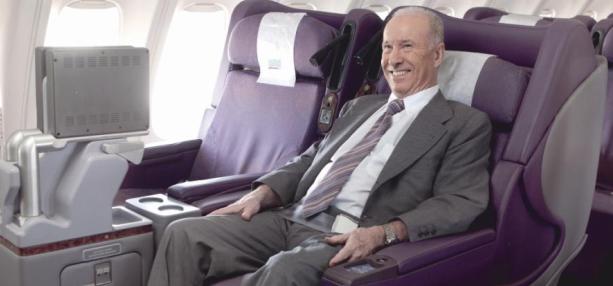 I also sort of love how Wamos Air describes these seats:
Travelling Business Class with Wamos Air is undoubtedly your best choice. On a par with any great airline's First Class, its seats convert into a practically horizontal bed and let you rest pleasurably and make transoceanic journeys in the greatest comfort.
Over the course of this charter they'll be flying two different configurations. Between July 4 and July 9 they'll be flying the 455 seat version of the 747 (which still has a first class cabin), while on other dates they'll be flying the 475 seat version (which doesn't have a first class cabin). Are you ready for the most exciting part? Are you sitting down?
You can assign yourself a former Malaysia Airlines 747 first class seat in the nose of the 747 for the cost of a premium economy ticket.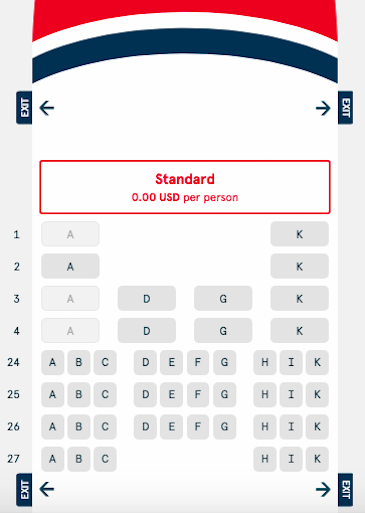 For example, a one-way flight from New York to London will cost you as little as $615.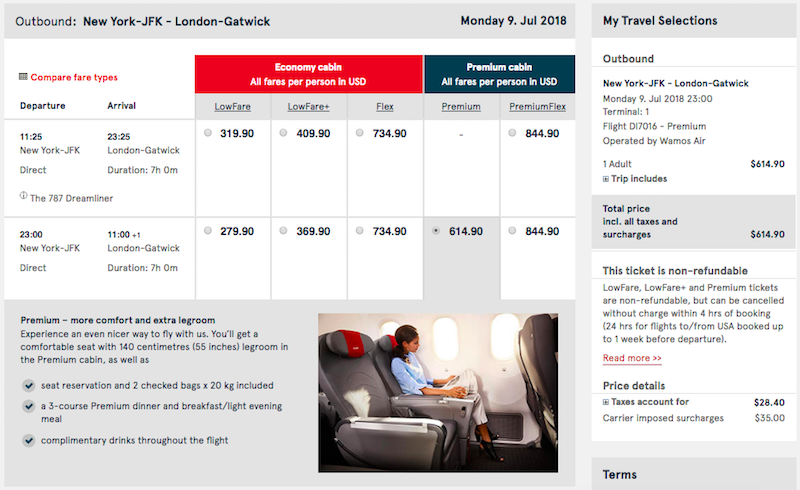 That. Is. So. Awesome.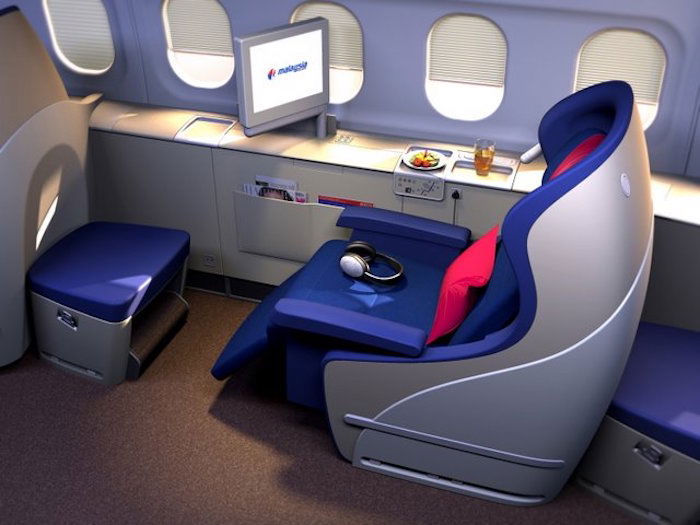 While these cool seat assignments are possible on the dates with the less dense 747, I find it strange that it's not even possible to select a business class seat on the other dates. For most of the lease period I can only seem to select economy seats located in rows 2-5 when booking premium economy. The seatmap doesn't seem to show the upper deck business class seats.
I find this strange, since the seats in the 3-3 configuration shown below are simply economy seats in the nose of the plane, which aren't premium economy at all, unless I'm missing something.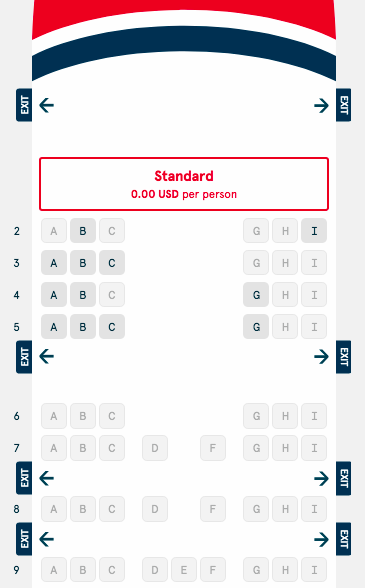 So if you're an aviation geek and are looking for a blast from the past and a product upgrade, consider a transatlantic flight on Norwegian this summer!
(Featured image courtesy of William Verguet)