The number of flights to/from Iceland the past few years has increased at an incredible pace, thanks to huge expansion from Icelandair and WOW Air. Both airlines operate similar business models, where they're using Iceland as a hub to connect passengers traveling between North America and Europe.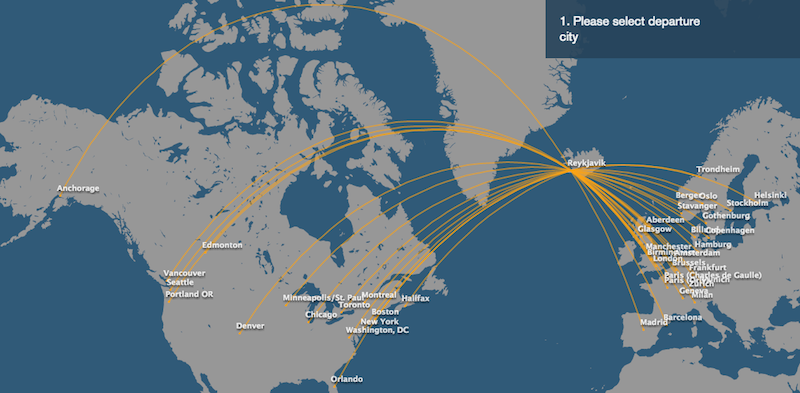 Icelandair's routemap
Both airlines also offer "free" stopovers in Iceland, where passengers can explore Iceland for up to a week without breaking the fare, which is a great opportunity, given how beautiful Iceland is. The airlines are not only at a geographical advantage with their hub, but also have a country that a lot of people are intrigued by.
Lately WOW Air's growth has outpaced Icelandair's, given that it's a new airline and they've only started flying to North America in the past year and a half. So far they've announced flights to Baltimore, Boston, Los Angeles, Miami, Newark, San Francisco, and Toronto.
Well, now it's Icelandair's turn to announce a new route to North America.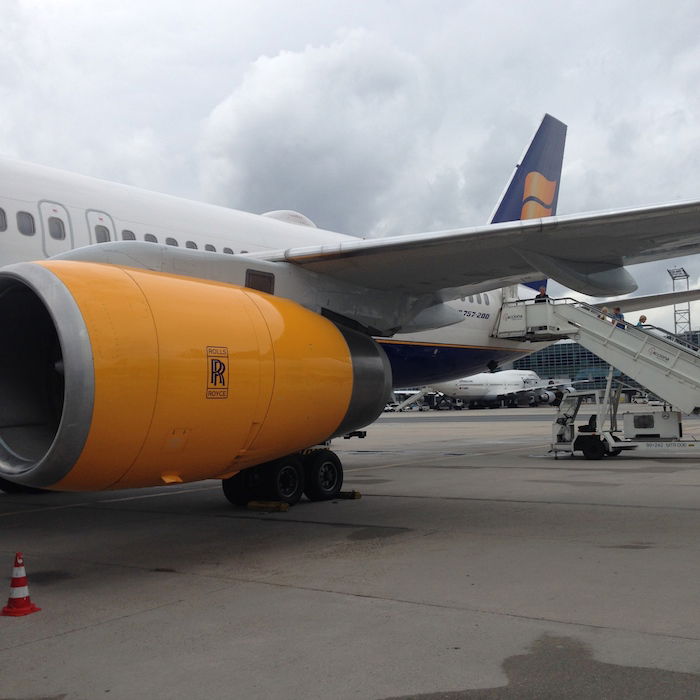 Icelandair will be launching 2x weekly flights between Tampa and Reykjavik as of September 2017. While the schedule hasn't yet been published, I think it's safe to assume the flight will operate with a 757 and a similar schedule to all their other flights. That's to say that it will leave Iceland in the afternoon, get into Tampa in the evening, and then return within a couple of hours to arrive in Iceland in the early morning.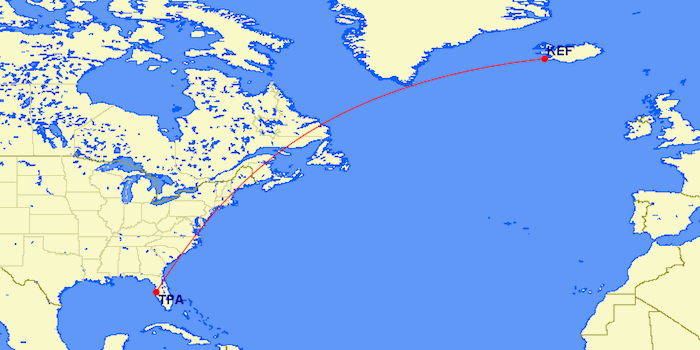 While WOW Air is an ultra low cost carrier, Icelandair is slightly more "premium," but still low cost. They even have a business class cabin, called Saga Class, though in reality it's more like what you'd find in domestic first class within the US.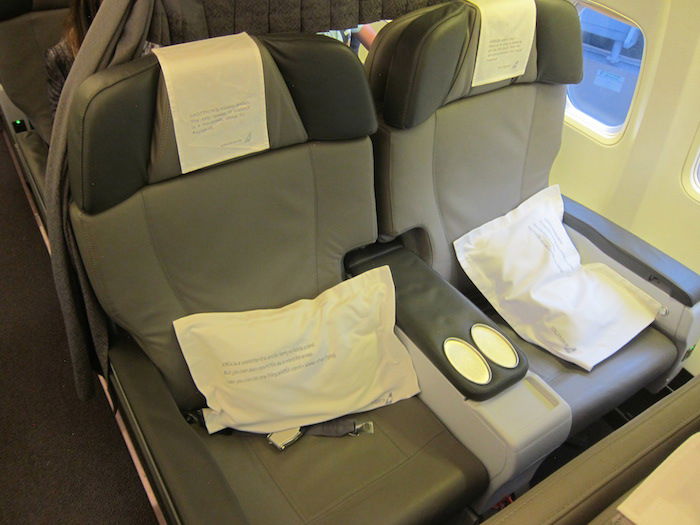 I certainly take some hometown pride in this route. I lived in the Tampa area full time for over a decade, and it has been amazing to watch my "home" airport grow. We didn't even used to have any flights to the west coast, while now we have Delta to Los Angeles, Alaska to Seattle, and soon United to San Francisco.
As far as transatlantic flights go, we've had a British Airways flight to London for a long time and an Edelweiss flight to Zurich for several years now. However, just Lufthansa started flying from Tampa to Frankfurt. So this will be Tampa's fourth transatlantic flight, which is quite exciting.
The article about the new route in the Tampa Bay Times references how successful Lufthansa's Tampa flight has been, with load factors between 80 and 90%:
Lufthansa's service from Tampa to Frankfurt was iconic for the region — it was billed to bring more international tourists and become a pipeline for building an international business community in Tampa Bay. The flight has been overwhelmingly successful in its first year with 113,491 passengers, according to data from the Tampa airport.

Lufthansa has consistently posted load factors, or the percentage of filled seats on airplanes, in the high 80 and 90 percentiles since the flight began last year.

"We heard a lot of great news about the profitability of the flight and its impressive load factors," said Downing, who recently visited Frankfurt to meet with Lufthansa executives. "The Tampa flight is being compared to the Orlando flight, which has been flying daily there for 16 years. That speaks volumes about us as a destination. It would make sense that the next step would be to expand the service. I think the market could easily handle it."
Bottom line
While the route might seem random, ultimately I suspect it will be successful, especially since it's only twice weekly. Icelandair isn't a traditional carrier looking for high yield passengers, but rather can operate profitably by offering efficient one stop connections to Europe for leisure passengers at reasonable fares. Generally they're able to do quite well in secondary US markets, since they can offer the same one stop connectivity to many points in Europe that other airlines can.
I'll be excited to see an Icelandair 757 in Tampa later next year!
Are you surprised to see Icelandair expand to Tampa?