Virgin Atlantic sent a pretty clear message to Qatar today, with the aircraft it decided to operate to Doha.
Virgin Atlantic's World Cup charter Airbus A350
In less than a week, the 2022 FIFA World Cup will be kicking off in Doha, Qatar. Obviously there's a fair bit of controversy surrounding Qatar hosting the World Cup, given some of the country's social policies and laws, not to mention a World Cup ambassador for the country recently referring to homosexuality as "damage in the mind."
As noted by Paddle Your Own Kanoo, Virgin Atlantic flew England's World Cup soccer team to Doha today on a charter flight. Specifically, a roughly three-year-old Airbus A350-1000 with the registration code G-VPRD operated this flight.
The plane flew from Birmingham (BHX) to Doha (DOH) in a flight time of 6hr16min, and will be returning to England almost immediately. It will be flying to Manchester (MAN) this evening, and then tomorrow the plane will reposition to London (LHR) — it would have flown there tonight, but it can't make it in time for the curfew.
What's interesting is the specific Airbus A350 that Virgin Atlantic chose for this flight, which surely isn't a coincidence. Virgin Atlantic is known for its "Flying Icons," which depict a person and a flag. They're painted near the front of the aircraft, under the cockpit and near the nose. Historically the airline had "Flying Ladies," but to be more inclusive, in 2019 the airline announced it would be more diverse with these. Each "Flying Icon" has a specific name and message.
The Virgin Atlantic Airbus A350 operating the charter to the World Cup is specifically the LGBTQ+ plane — it's named "Rain Bow," and features a man with rainbow shoes. Below is a close-up of the "Flying Icon" for this plane.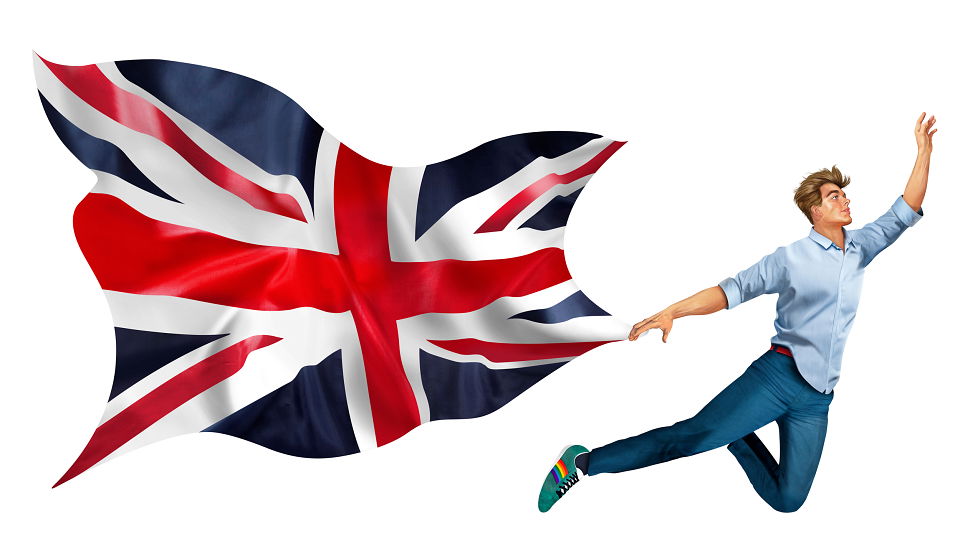 While Virgin Atlantic isn't stating publicly that the aircraft choice here was intentional, the airline did issue the following statement:
"At Virgin Atlantic we believe that everyone can take on the world. Aircraft G-VPRD, also known as Rain Bow, which proudly displays our LGBTQ+ flying icon, will be flying the team to the tournament."
The captain of England's soccer team is expected to wear a "OneLove" rainbow wristband during the World Cup, in support of LGBTQ+ rights.
Virgin Atlantic isn't the only airline taking a social stand
Virgin Atlantic isn't the only airline sending a social message during this World Cup. Lufthansa just unveiled an Airbus A330 in a special World Cup livery, with the message "Diversity Wins." The airline flew this plane from Frankfurt to Muscat, for Germany's team to go to a soccer training camp there.
Unfortunately that's not the plane that will actually be flying the team to Qatar, though.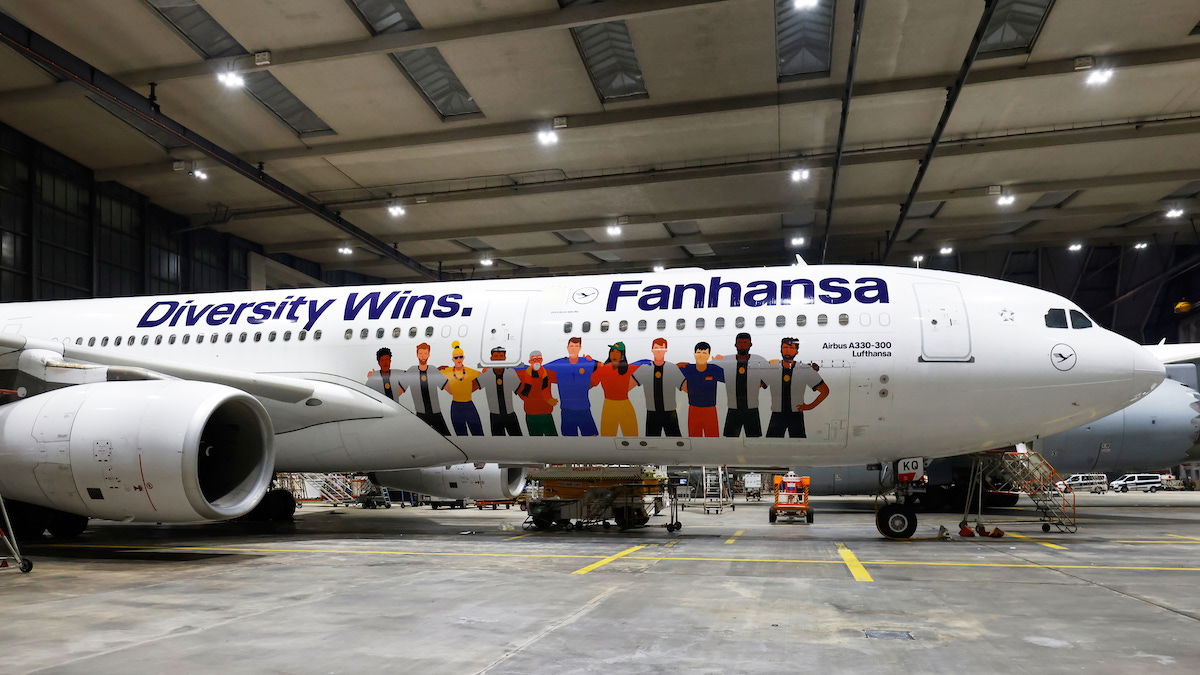 Bottom line
It's probably no coincidence that England's soccer team flew to Doha, Qatar, on Virgin Atlantic LGBTQ+ Airbus A350. This was ultimately pretty subtle, since it's only a fairly small picture underneath the cockpit that depicts this.
Kudos to Virgin Atlantic on this! Admittedly this shouldn't come as much of a surprise, as Virgin Atlantic has long been a pretty progressive airline — for example, the airline even recently removed gendered uniform requirements for employees.
What do you make of Virgin Atlantic's World Cup plane choice?