Well played, United, well played…
United Airlines' Colorado Super Bowl commercial
United Airlines has just unveiled an ad that will be playing in some markets in Colorado this Sunday, during the Super Bowl. The ad is called "United — An Airline Built for Denver."
The 30-second spot is pretty simple, and has images of families reuniting. Throughout various images, the following text is displayed:
"This isn't a flashy Big Game commercial."
"No celebrities. No gags."
"This is just the story of a family from Denver. Who got together for the holidays."
"United got more families in and out of Denver this holiday than any other airline. Despite the weather."
"Good leads the way."
Even though the airline is never mentioned, this is obviously a not-so-subtle dig at Southwest's unprecedented holiday meltdown, where the airline canceled tens of thousands of flights, impacting over a million travelers. Even to this day, the company's CEO isn't taking full accountability for the reality of what happened.
You can see the ad for yourself below.
This is well played on United's part
Southwest has been growing significantly in Denver over the years, and obviously United is a little worried about that, because the carrier keeps going on the offense with new Denver-focused ad campaigns. If you ask me, the airline has had mixed success with this.
For example, personally I wasn't a fan of the previous campaign, which essentially made fun of Southwest's boarding process. It just didn't seem to be very honest or highlight a competitive advantage, as United also claimed to not have change fees (except on basic economy) and allow free seat assignments (to a limited number of bad seats, otherwise you have to pay).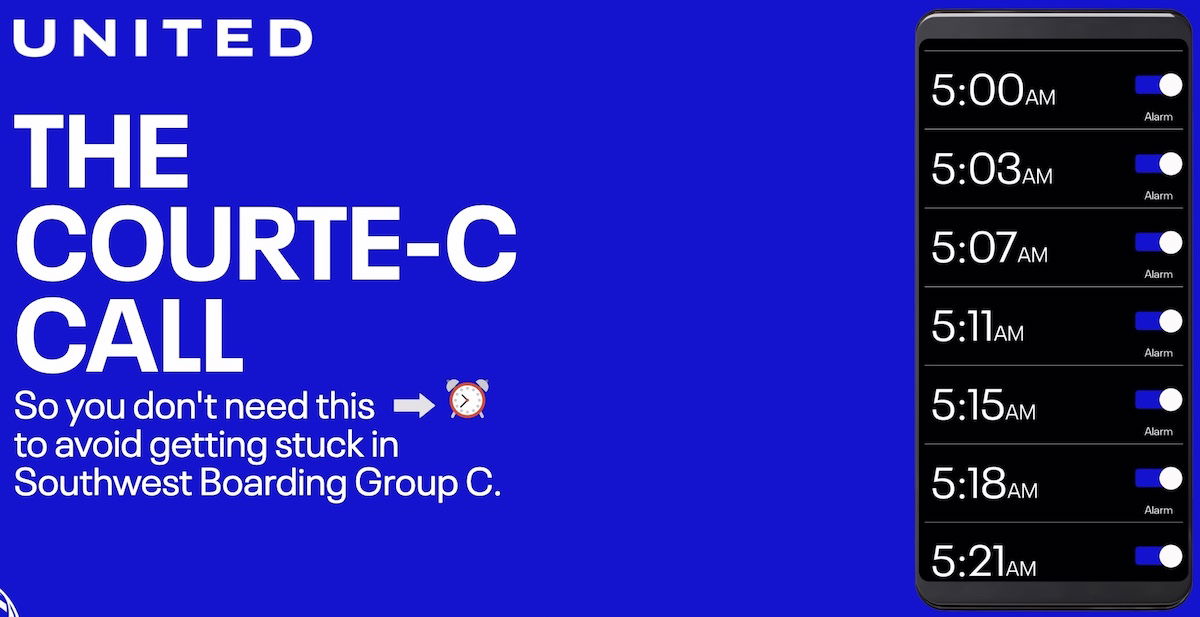 Meanwhile I think this new ad campaign is brilliant. It's intriguing, because when you start watching, you wonder what the ad is about, and what point it's going to make. Furthermore, it has an accurate conclusion — Southwest ruined a lot of peoples' holidays, and United is ready to give that some extra attention.
Bottom line
United doesn't want travelers to forget about Southwest's holiday meltdown, so the airline is reminding those in Colorado of this during the Super Bowl. United will highlight how it helped more people get to and from Denver over the holidays than any other airline. The ad is a beautiful balance between being classy and shady. It doesn't mention Southwest, yet everyone knows exactly what United is referring to…
What do you make of United Airlines' Super Bowl ad?