United Airlines is trying to reinvent itself under the leadership of Scott Kirby. As part of that, the airline has just launched its first national brand advertising campaign in nearly a decade.
United launches "Good Leads The Way" campaign
United Airlines' new ad campaign is called "Good Leads The Way," and it "tells the story of United's leadership in areas like customer service, diversity and sustainability, and captures the optimism fueling the airline's large ambitions at a time of unprecedented demand in air travel."
Here's how United Airlines CEO Scott Kirby describes the campaign:
"In the past few years, United has emerged as a force for good and an industry leader. We're taking actions that inspire pride among our employees and customers – everything from historic investments to fight climate change and training more women and people of color to become pilots to getting rid of change fees and upgrading our fleet with 500 new planes. This campaign serves not only as an exclamation point on our recent actions, but also as a commitment to how United Airlines intends to show up in the future."
This ad campaign includes more than 150 different pieces of video, digital, social, and out-of-home content, and features more than 60 real United employees, the most ever featured in a single United content series.
Starting this week, people can see "Good Leads The Way" content onboard United aircraft and in airport terminals, as well as in television spots, streaming platforms, billboards, and across social media. This comes at a time when travel demand is surging, as United saw an 88% load factor in April, the highest-ever for a non-summer month.
Below is the main 60-second ad.
Then there are a bunch of 15-30 second ads about specific topics, ranging from saved connections, to new aircraft interiors, to sustainable aviation fuel.
Then below are some of the print ads that are part of the campaign.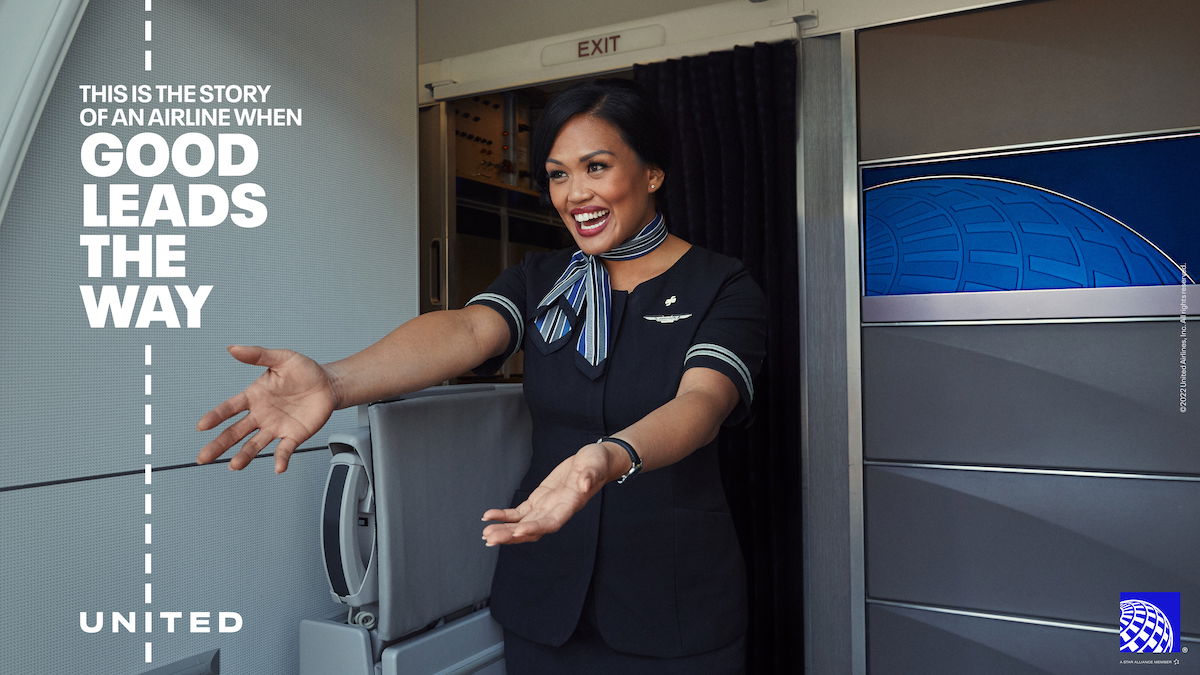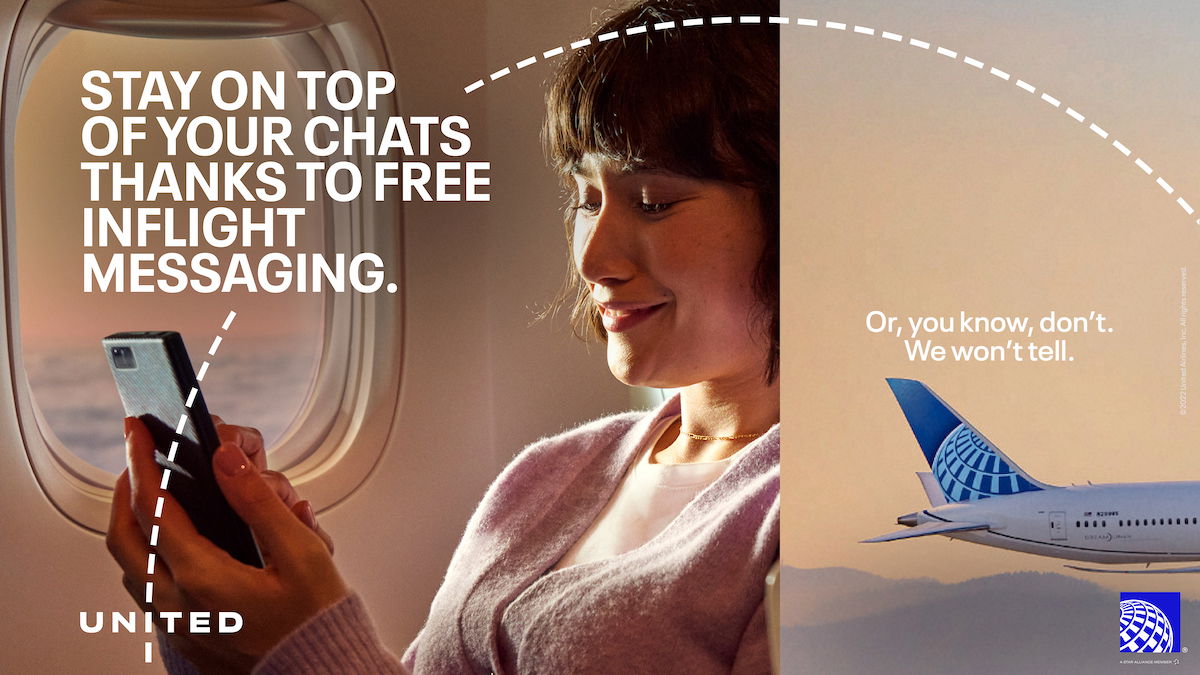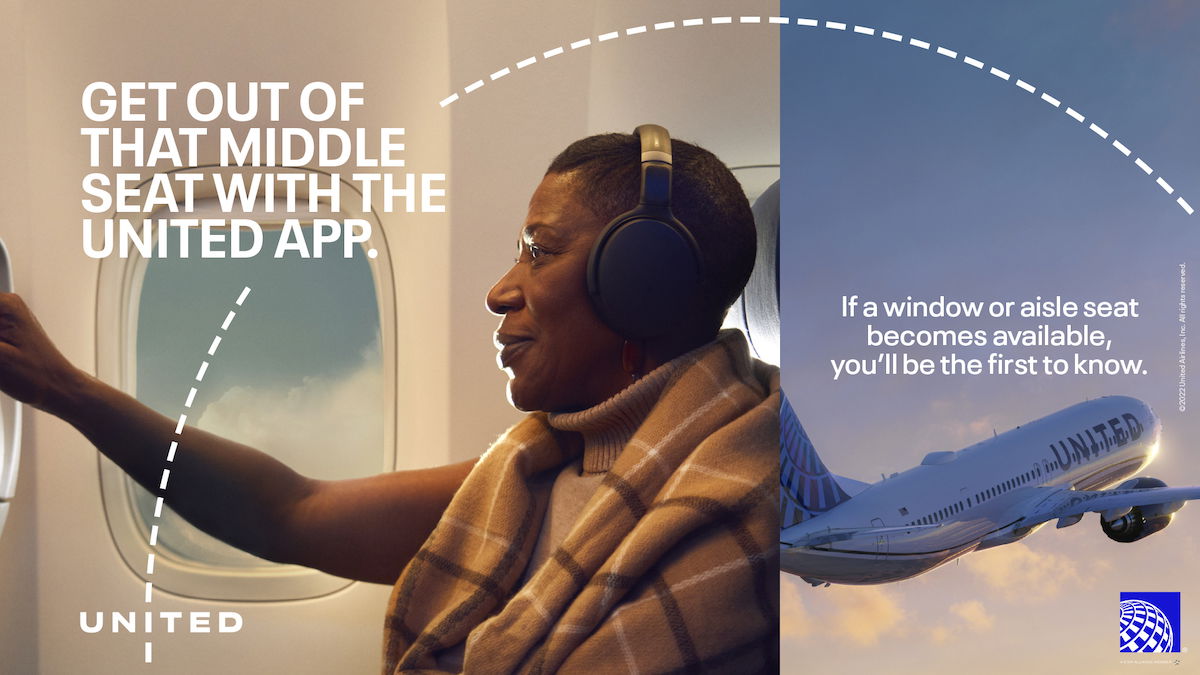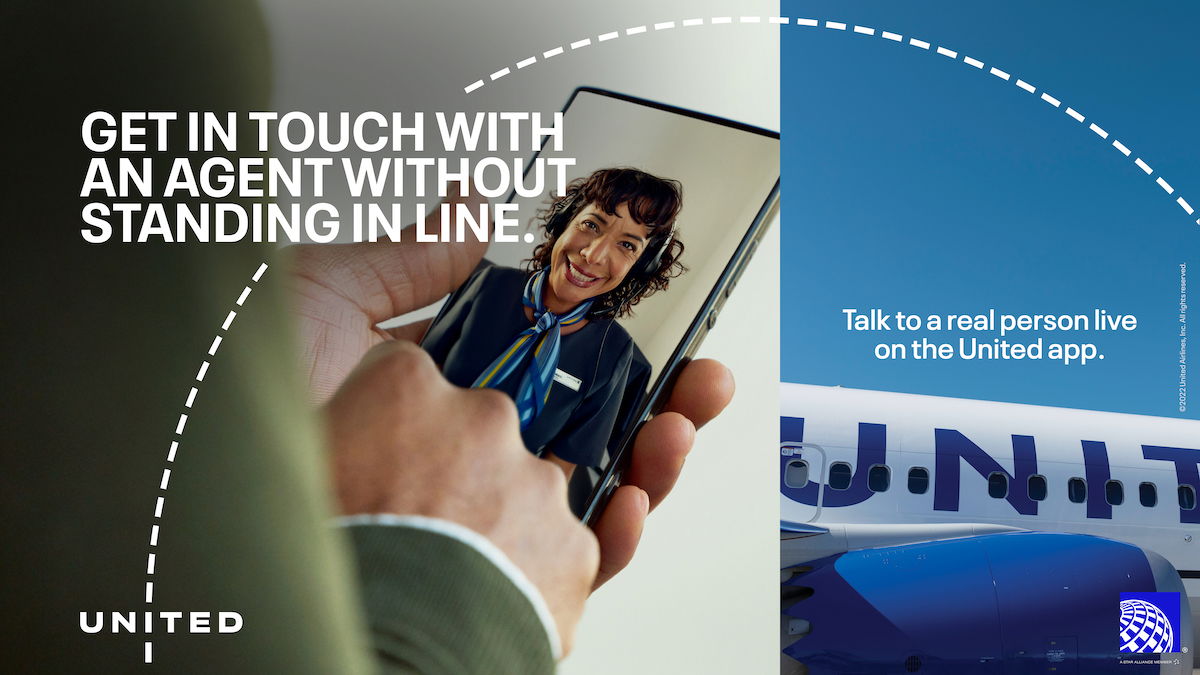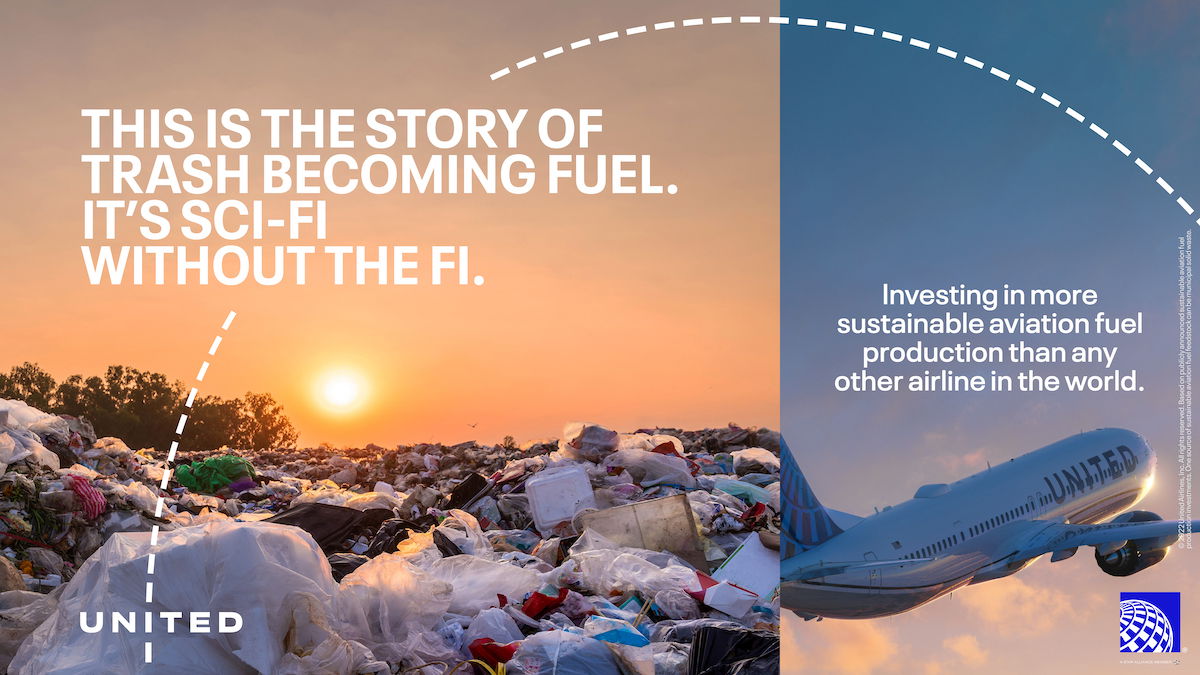 How "Good Leads The Way" at United
So, what exactly are United's claims about being a "good" company based on? Let me just copy and paste United's claims about how the company is good for employees, for customers, and for communities, to give a bit of context on the campaign.
For employees:
Careers, not just jobs: United offers competitive pay and benefits, the chance to grow, and flight privileges to see the world
Only major U.S. airline with its own pilot training school: United Aviate Academy
New, state-of-the-art inflight training center opening this year in Houston
World's largest flight training center in Denver
Surprised active employees with a special award of $1,000 each last fall
First major U.S. airline to roll out an employee COVID-19 vaccination program
For customers:
500+ new aircraft – and hundreds of plane upgrades – by 2026, with features like larger overhead bins, screens in every seatback, Bluetooth connectivity and fast Wi-Fi
First major global U.S. airline to eliminate change fees on most tickets
Helped more than 288,000 customers and counting make their connecting flight this year via United's exclusive ConnectionSaver technology
This summer, United will serve more transatlantic destinations than every other U.S. carrier combined and be the largest airline across the Atlantic
The award-winning United app brings ease to customers, through features that allow you shop by map, get the latest trip details, plan trips with friends and makes travel easier for people with visual disabilities.
For communities:
Hiring more than 50,000 people in the next five years, providing unionized, well-paying careers as pilots, flight attendants, agents, technicians, and dispatchers
Will aim to train 5,000 new pilots by 2030 through the United Aviate Academy, with the goal that at least half will be women and people of color
Invested more in sustainable aviation fuel production than any other airline in the world
In 2021, United donated more than $10 million in cash and in-kind contributions to non-profits across the country and worked with its customers to donate another 100+ million miles to charities that depend on travel
Industry-leading investments in electric aircraft designed to help us reduce our greenhouse gas emissions
Committing to reduce our greenhouse gas emissions by 100% by 2050, without relying on traditional carbon offsets
My take on United's new ad campaign
Let me start by saying that in general I'm really impressed by what's going on at United under Scott Kirby's leadership, as the airline is headed in the right direction. United has become a legitimately innovative airline, and United seems committed to competing more with Delta than with American, and I'd consider that to be a good thing.
United still has a long way to go, though:
While United has a great vision for refreshing its narrow-body fleet with great interiors, that's a far cry from the current experience, and it'll be years before a majority of planes feature these kinds of cabins
While I think everything possible is being done to change this, United still has a culture and customer service problem, and as of now the airline is more in line with American than Delta when it comes to interactions with frontline employees
Nonetheless, I like the direction United is headed.
Now, how do I feel about this ad campaign? I like the message United is going for here. But I don't really like the delivery, and I'm not sure how exactly to explain why.
I love an ad campaign that makes me feel some sort of emotional connection to the company, whether it's due to a catchy theme song, a compelling storyline, or something. For example, I love the below United commercial, which aired after 9/11.
Admittedly there's a time and place for everything, but am I the only one who doesn't feel any emotion watching the new ads? It just feels so new age.
I like the idea behind the message, I just think the delivery is a bit too infomercial(ish), or designed for TikTok, or something? It's not that I want an airline to make me cry, but… I guess maybe I do kind of want an airline to make cry? Or at least feel something?
Am I the only one who feels this way? Can anyone describe it better than I can, please?
Bottom line
United Airlines has launched a new "Good Leads The Way" ad campaign intended to highlight all the positive changes the airline is making. I'm impressed by the direction that United is headed, and I like the idea behind the commercial, I just think the delivery doesn't resonate with me. But maybe that's just me?
What do you make of United's new ad campaign?