London is one of the most premium hotel markets in the world, though it's a city that has surprisingly few luxury points hotel options. That's slowly changing, and the latest new luxury points hotel for the city has just been revealed.
Westbury Mayfair Hotel will become St. Regis London
It has been announced that Marriott has signed a management agreement with Cola Holdings and the Westbury Hotel Limited to bring the St. Regis brand to London. Specifically, the St. Regis London is expected to open in 2023, with a 196-room property in Mayfair.
Specifically, the existing Westbury Mayfair Hotel (which is a Marriott Luxury Collection property) will be rebranded as a St. Regis after an extensive $122 million redevelopment. That's a huge amount to spend, so this will be more than just a renovation — the hotel will be getting an eighth floor, plus the rear of the hotel will be extended, creating enhanced public areas, along with renovations to the facade of the building and the drop-off area outside the main entrance.
Once completed, the hotel will feature a signature restaurant, speakeasy jazz bar, fitness center, and spa.
This is exciting. Personally St. Regis is my favorite Marriott Bonvoy brand, given that St. Regis honors elite perks better than Ritz-Carlton properties. Marriott Bonvoy Platinum members and above can receive free breakfast at St. Regis properties, and can also use suite night awards.
As of now renderings of the property are limited, so I'm curious to see what this property looks like. With the amount of money being spent, it better be good!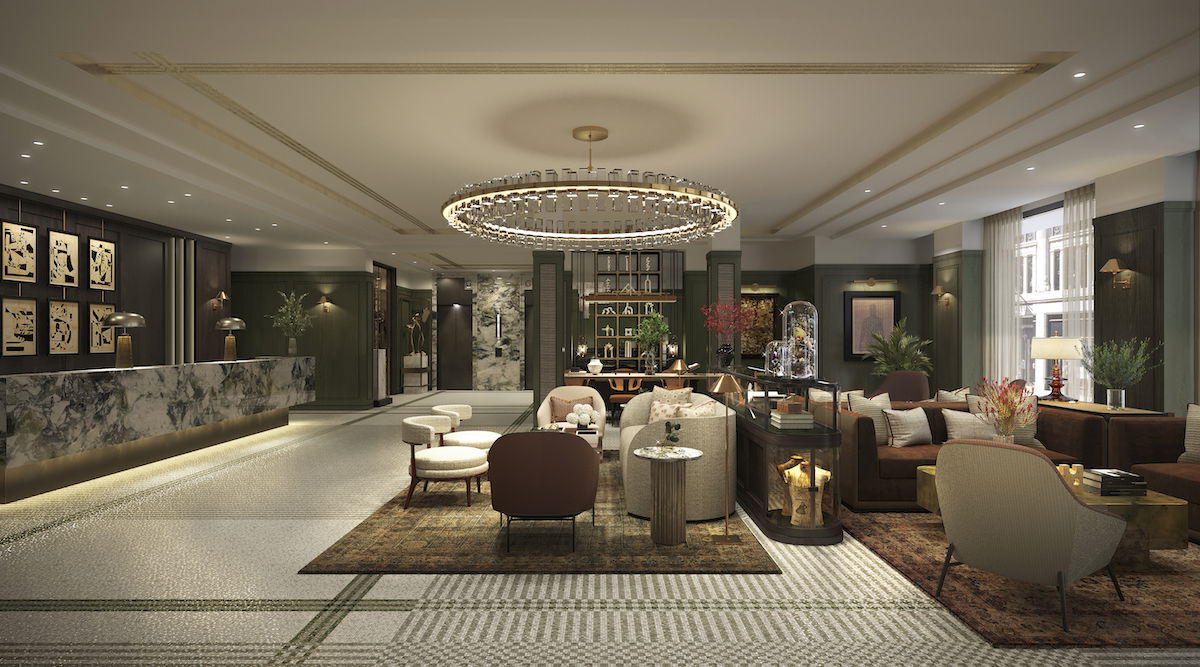 The Park Hyatt brand is also coming to London
St. Regis and Park Hyatt are two of my favorite points hotel brands, and historically neither brand has had a presence in London. Fortunately that will soon be changing, and there might even be two Park Hyatts coming to London:
In early 2020 there were reports that a Park Hyatt is coming to London's 5 Strand, just off Trafalgar Square; however, this is a very long-term project, and I imagine the management contract here may change
In late 2020 it was announced that a Park Hyatt is coming to One Nine Elms, in a mixed-use development right on the River Thames; this was initially expected to open in 2022, but with delays with just about everything nowadays, who knows when it'll become a reality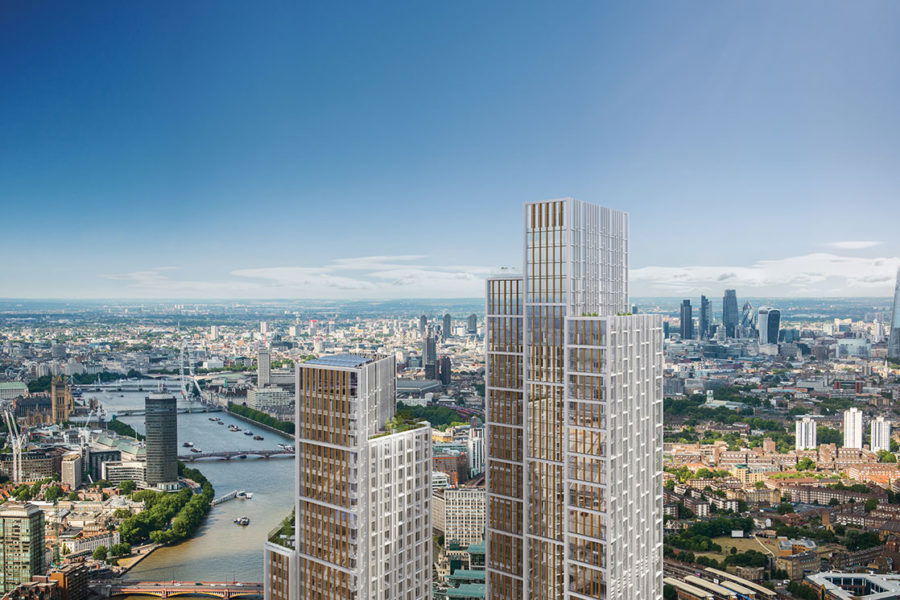 Between Park Hyatt and St. Regis, those of us who like redeeming points at luxury hotels in London should be happy campers in the next couple of years.
Bottom line
Plans have been announced for the St. Regis London, which will be opening in 2023. The Westbury Mayfair Hotel will be undergoing a significant redevelopment, including an expansion, and should reopen as a 196-room St. Regis,
Too bad Marriott Bonvoy is about to eliminate award charts, so who knows how many points a night here will cost…
What do you make of the upcoming St. Regis London?