I'd usually rather spend money on experiences rather than material things, but this sure is tempting me…
Singapore Airlines reuses life vests & seatbelts
There's an awesome collaboration between Singapore Airlines and fashion label Tocco Toscano, which is giving new life to life vests and seatbelt buckles from retired Singapore Airlines commercial aircraft. This is part of Singapore Airlines' commitment to sustainability, and on top of that items are made from apple leather, upcycled from apple waste.
With this limited edition collaboration, you can buy everything from a pouch, to coasters, to a wallet, to a mobile phone bag. You can either buy the collector's bundle, or you can buy everything individually.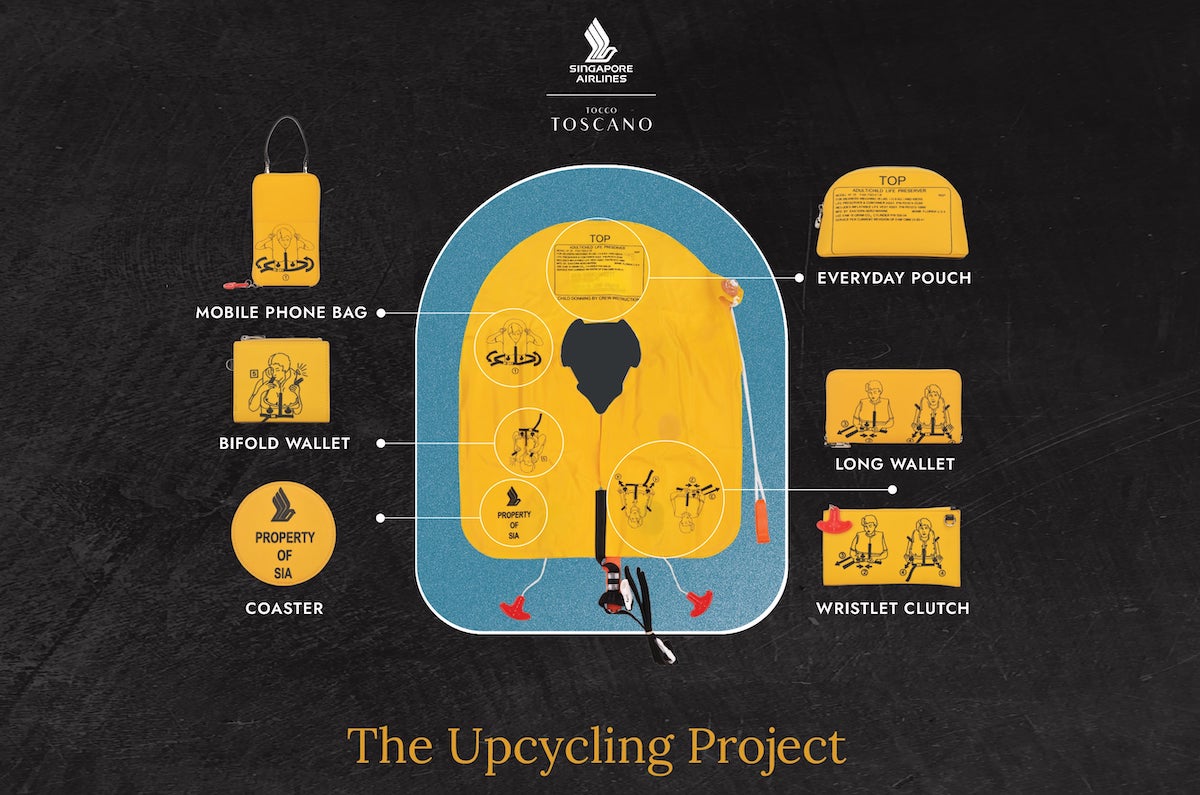 Products can be shipped globally, and if you place an order of 100 SGD or more, you can get free standard shipping globally. Don't expect it to arrive in time for Christmas, though, because outside Singapore it'll take 12-35 business days for standard shipping.
There's even a cool marketing video about the collaboration.
What I'm tempted to buy
As tempting as it is to buy the entire collector's set for 720 SGD, I'm not sure how many of those items I'd actually ever use.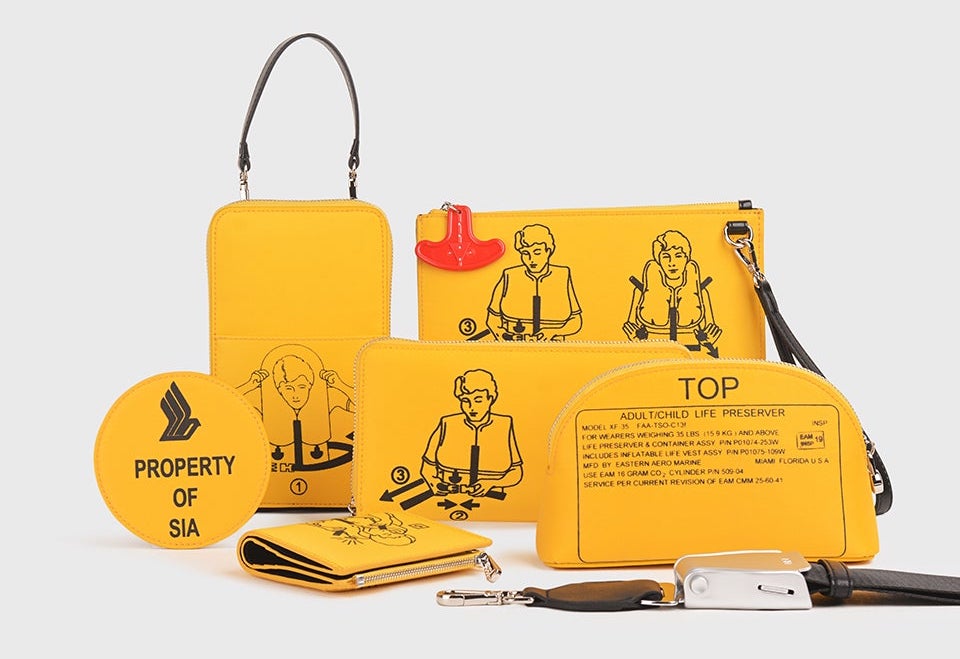 What I could see getting much more use out of is the Singapore Airlines coasters. The pricing is interesting:
One coaster costs 37 SGD
Two coasters cost 46 SGD
Four coasters cost 56 SGD
The pricing for incremental coasters there sure is low. if you're just going to buy those, you might as well buy in bundles of four, given the low pricing per additional coaster. On top of that, you might as well pick up two sets so that you get free shipping. And personally I could see myself picking up three or four seats, since I really love these, they're limited edition, and therefore they probably can't easily be replaced in the future.
While ~10 USD per coaster isn't cheap, these are ridiculously cool, and I love the idea behind the project as well.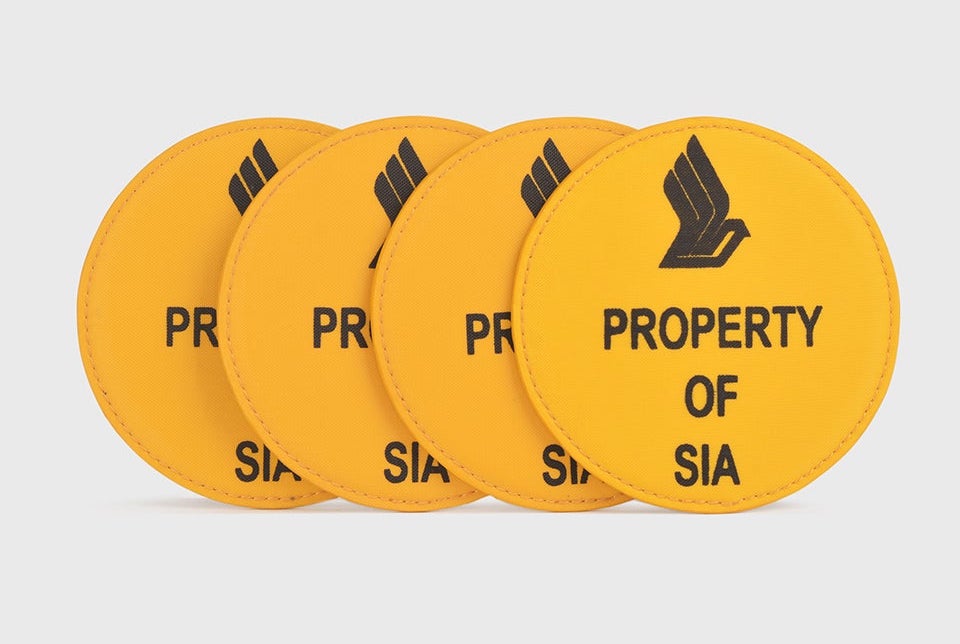 Bottom line
Singapore Airlines & Tocco Toscano have a collaboration that aviation enthusiasts will love. The companies have teamed up to reuse life vests and airplane seatbelts from retired aircraft for some really cool items, ranging from coasters to wallets. At a minimum I'm going to be picking up some coasters here, because I don't think cooler coasters exist.
What do you make of this collaboration, and do you plan on picking up anything?