A Russian government jet has operated a pretty interesting flight to the United States over the past couple of days, despite the fact that Russian planes are currently banned from the United States. We now have more details about what exactly the purpose of this flight is, and boy is it interesting.
Russian government jet flies to Washington & New York
On Saturday, March 5, 2022, a Russian-built Ilyushin Il-96-300, belonging to the Russian government's fleet, flew from St. Petersburg (LED) to Washington (IAD). The plane, which has the registration code RA-96019, is roughly 13 years old, and operated with the flight number RSD88.
The flight took a total of 12hr35min, and the plane avoided European Union airspace. So it flew north from St. Petersburg, and then turned southwest once past Finland, Sweden, and Norway. The aircraft flew just south of Iceland, and then only flew over land again near Massachusetts, avoiding the airspace of Greenland and Canada (due to restrictions).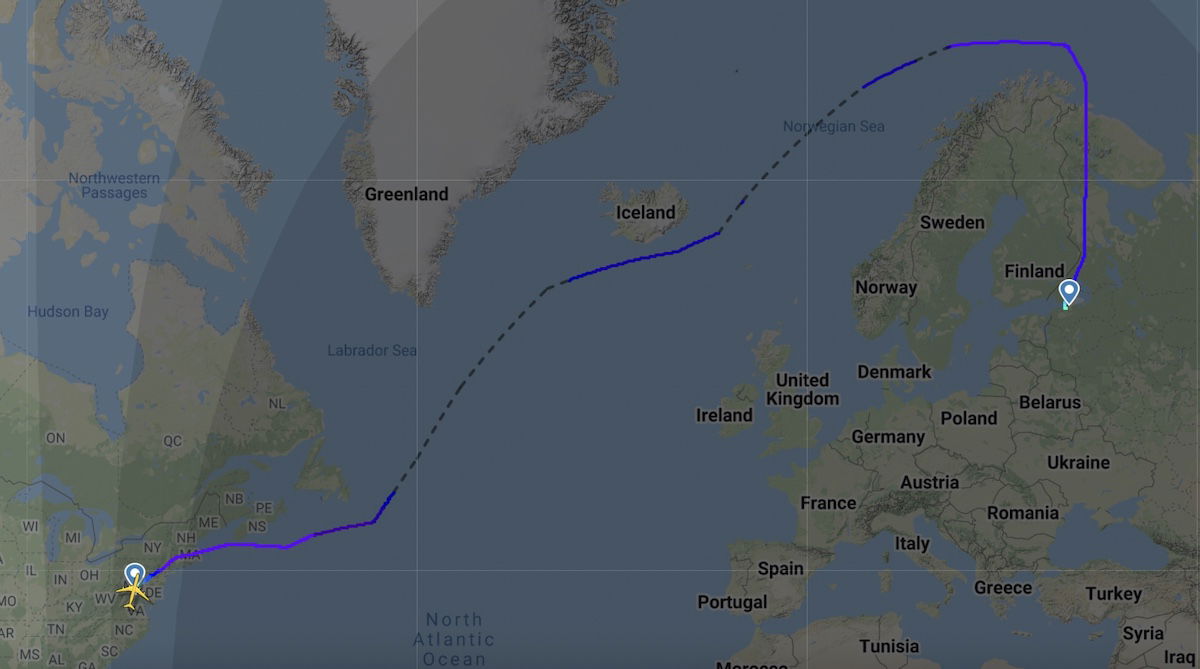 There's even video footage of the plane landing in Washington.
The plane landed in the United States at around 2PM on Saturday, and around 24 hours later the plane is flying from Washington (IAD) to New York (JFK). Flight tracking software suggests that the plane will just stop there briefly, and then continue this evening to Moscow (VKO).
The reason for this Russian government flight
The reason for this flight sounds like something out of a movie. It's specifically to pick up 12 expelled Russian intelligence operatives from the Russian Mission, who are accused of espionage. I believe these people were in New York, though perhaps there were other government officials to pick up in Washington as well.
Here's how the United States Mission to the United Nations describes this:
The United States has informed the United Nations and the Russian Permanent Mission to the United Nations that we are beginning the process of expelling twelve intelligence operatives from the Russian Mission who have abused their privileges of residency in the United States by engaging in espionage activities that are adverse to our national security. We are taking this action in accordance with the UN Headquarters Agreement. This action has been in development for several months.
Meanwhile a State Department official has confirmed that this flight was operated for this reason, and was approved by the government:
"The U.S. government approved a flight chartered by the Russian government to facilitate the departure of Russian UN Mission personnel who were expelled for abuse of their privileges of residence. This special exception was done in accordance with federal regulations to ensure Russian mission personnel and their families departed by the date we had instructed."
Frankly I'm a bit confused by why the United States would grant an exception like this? Rather than allowing a Russian government jet to fly to the United States, why not instead deport these people on a commercial flight? There are still lots of options, including on Turkish Airlines through Istanbul, on Emirates through Dubai, and on Qatar Airways through Doha.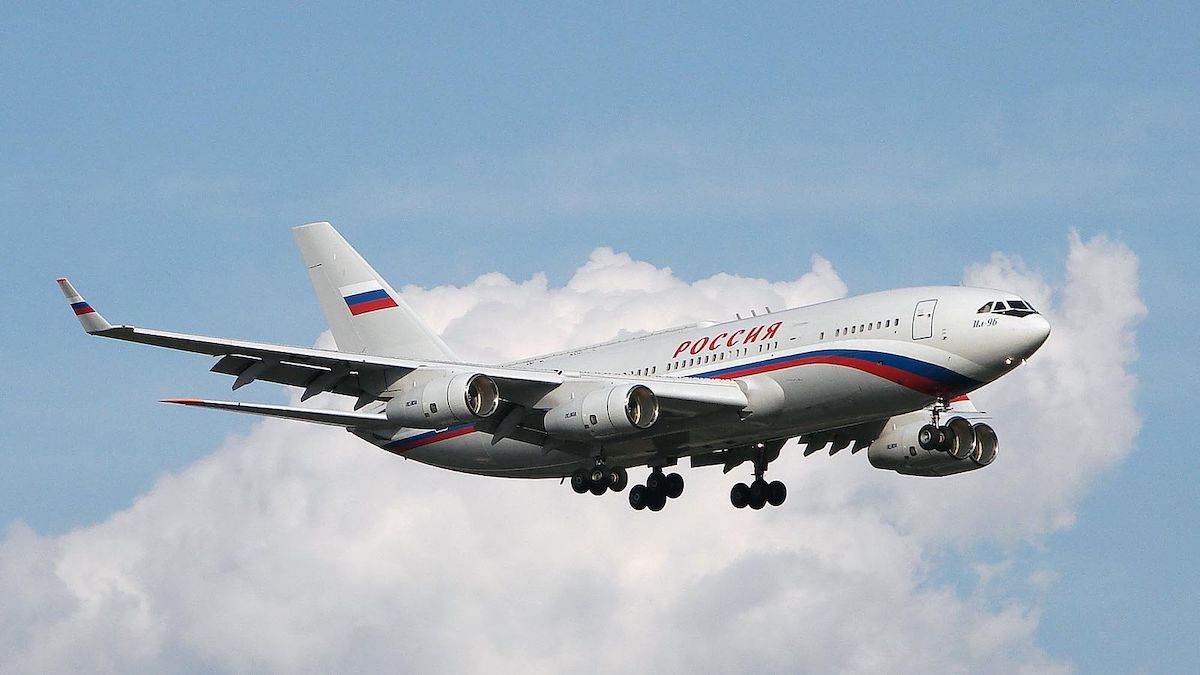 The basics of the Ilyushin Il-96
For those not familiar with Ilyushin, it's an aircraft manufacturer that has been producing planes since the days of the Soviet Union. The Il-96-300 has four engines, and is quite a long haul jet, as it can operate up to 11,500 kilometers nonstop.
Only around 30 Il-96-300s were every built, and only 15(ish) are still in service:
Cubana, the national airline of Cuba, is the only airline still operating the Il-96-300
Russia's government has a fleet of up to 10 Il-96-300s
Aeroflot was the launch customer for the plane many years back, but the airline has retired its entire Il-96-300 fleet, as it's simply not as efficient as many foreign-built aircraft
While the plane hasn't exactly been successful, I do have to acknowledge that it's a very nice-looking plane, in my opinion.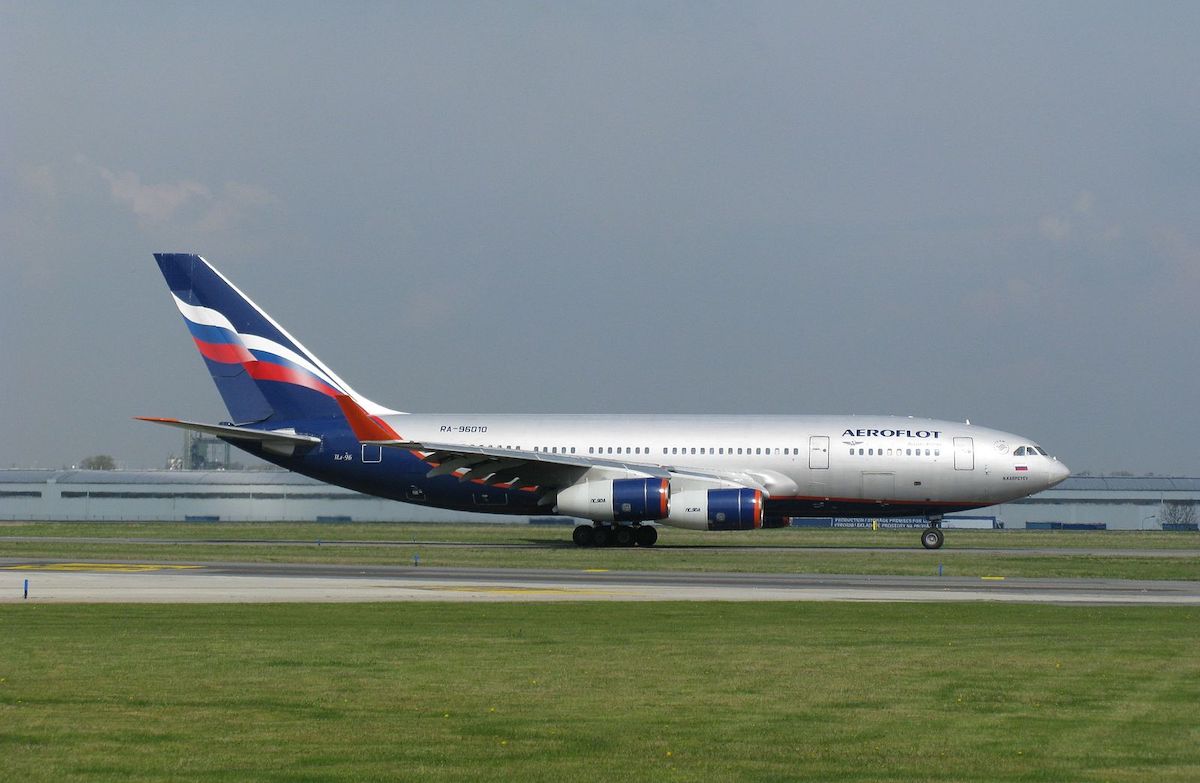 Bottom line
A Russian government Ilyushin Il-96 is currently operating a trip to the United States, flying from St. Petersburg, to Washington, to New York, to Moscow. The purpose of this flight is to deport diplomats who have been expelled and accused of espionage.
I'm a bit surprised a flight like this was allowed to operate, especially since there are other ways to fly between the United States and Russia.
What do you make of this Russian government flight to Washington & New York?
(Featured image courtesy of Dmitry Terekhov)