Riyadh Air, Saudi Arabia's new national airline, has just unveiled its livery… and it's kind of amazing!
Riyadh Air shows off first of two livery designs
Riyadh Air has today unveiled what's being called the first of two livery designs, described as "a perfect blend of cutting-edge technology and timeless elegance." The livery is being shown off on a Boeing 787-9, which the airline has ordered up to 72 of (including 39 firm orders and 33 options).
It's not entirely clear yet if Riyadh Air plans to have a fleet with two different kinds of liveries, or if the airline is still deciding between the liveries, and is just showing off the first version.
A lot of airlines have gotten less creative with their liveries over the years. Many airlines have the same livery concept, with a white fuselage, bold letters, and a logo with some art on the tail. So Riyadh Air planes will most definitely stand out, as the carrier's livery is purple and blue, with all kinds of cool visual effects. "RIYADH AIR" is written in big letters across the fuselage in white, and the carrier's logo is on the tail and engines.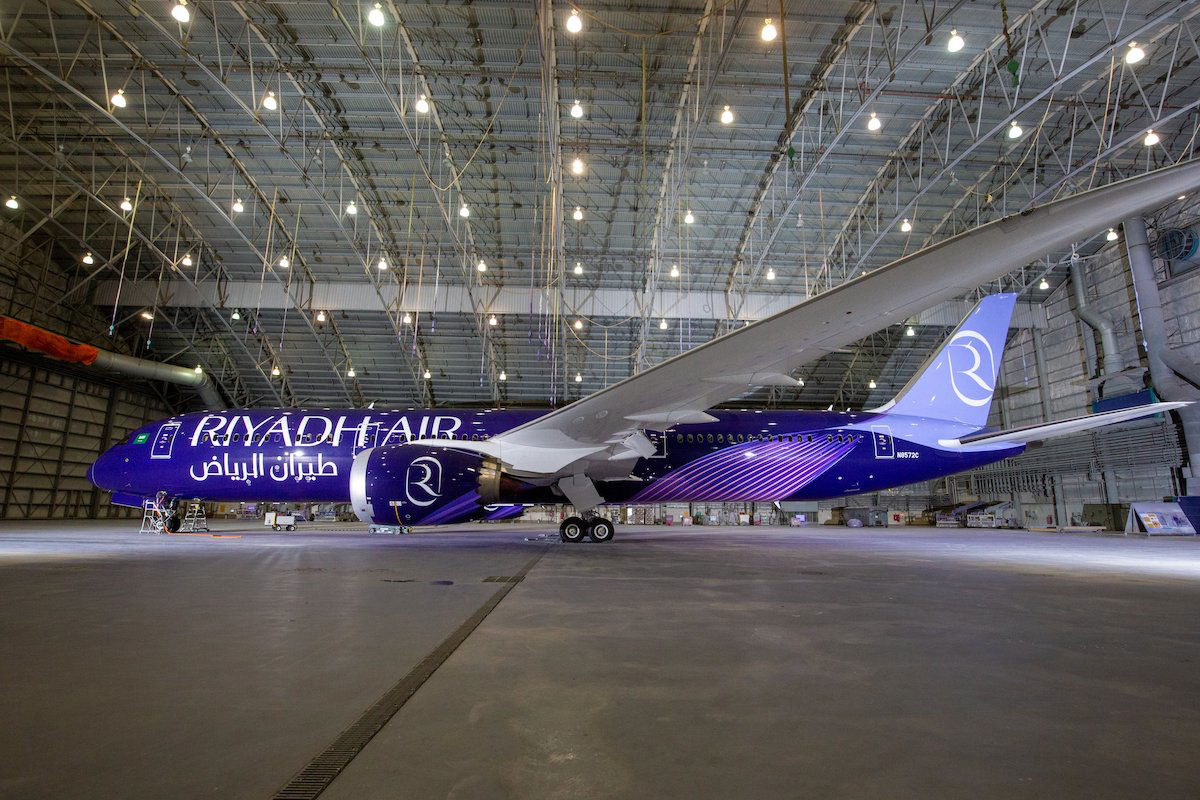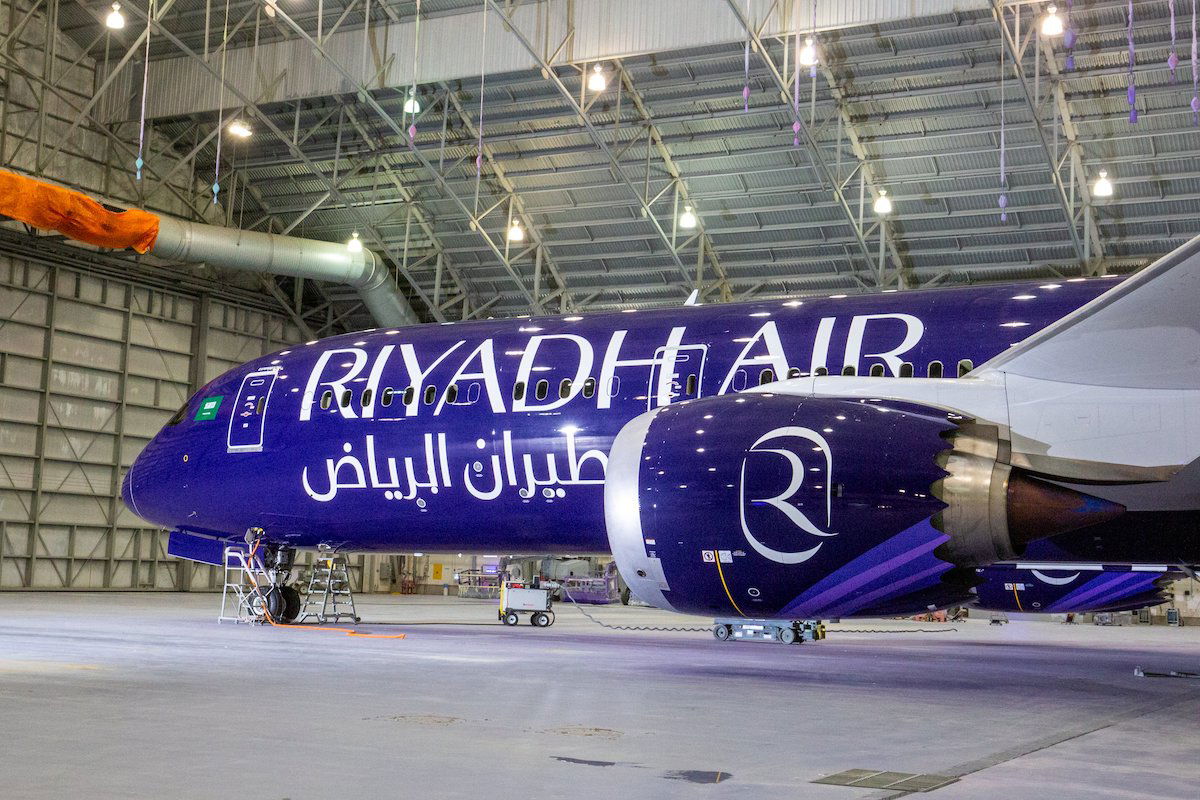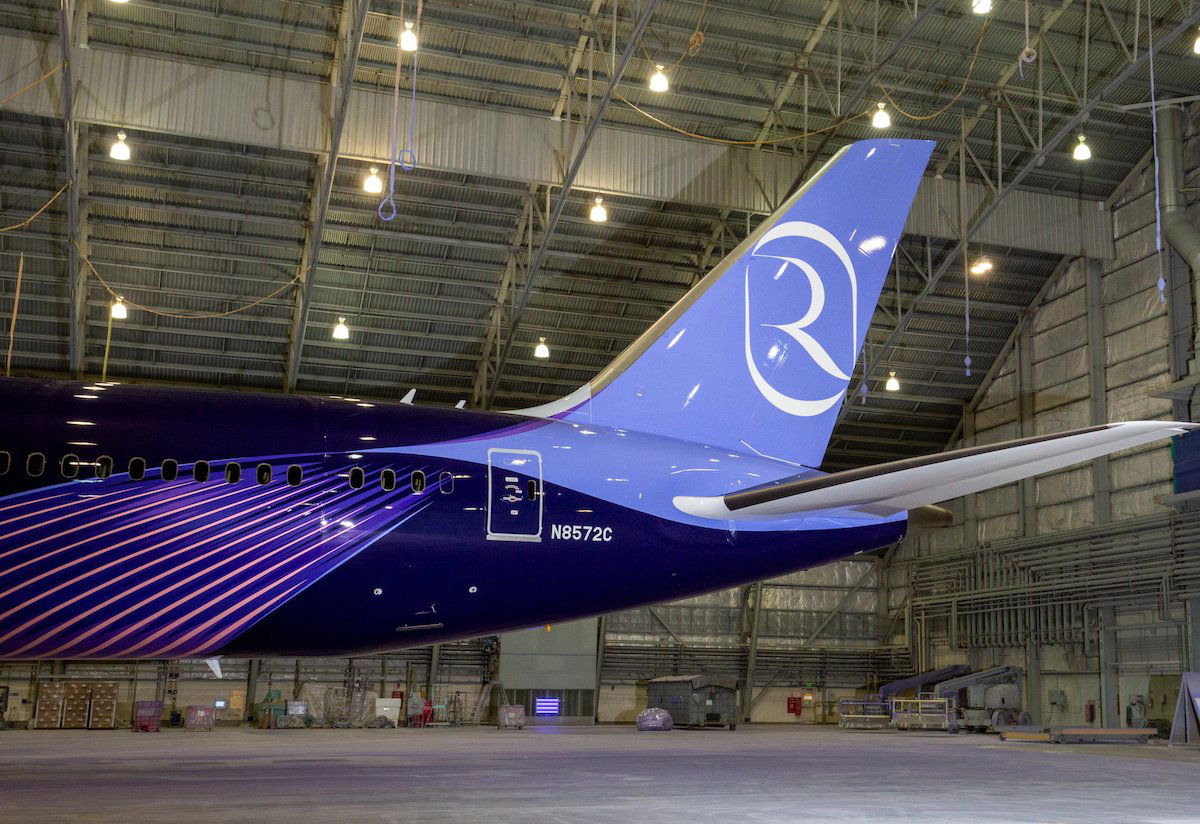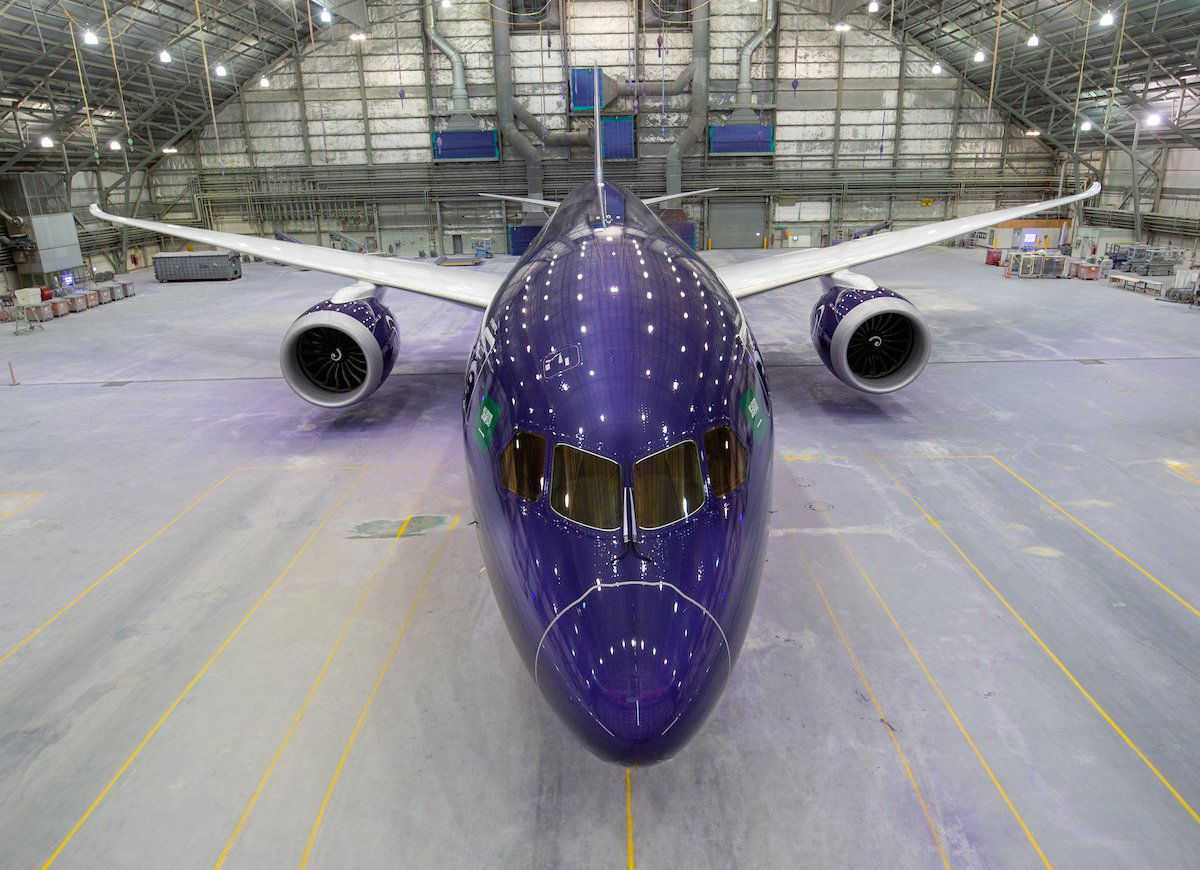 Liveries tend to greatly divide people. Some people may think a new livery is the great thing ever, while others think it's awful. Personally I think this is one of the coolest airline liveries out there. It's unique, it's modern, and it's really pretty! At least that's my take…
Expect Riyadh Air to launch in 2024
For some context, Riyadh Air is Saudi Arabia's new national airline, and it's a key part of the country's goal of greatly increasing tourism. The plan is to make Riyadh Air the size of Emirates, but in a small fraction of the time. The airline has ordered Boeing 787s so far, and rumor has it that a Boeing 737 order could be imminent as well. As of now the plan is for Riyadh Air to launch flights in 2024, though details beyond that remain pretty limited.
There are certainly some major questions about Riyadh Air. Why establish a second national airline that competes with the existing national airline, rather than just growing the existing one? Can this airline really make money?
One thing is for sure, though. Saudi Arabia is serious about launching this airline, and the company has recruited an incredible amount of talent from all over the industry to run this airline. It's amazing how many people who I respect have quit their senior jobs at other airlines to pursue opportunities with Riyadh Air.
So the airline has a lot of talent working in Riyadh, though there are no doubt some other major hurdles to overcome, not the least of which is normalizing travel to and through Saudi Arabia for the average person who isn't from the region.
Bottom line
Riyadh Air has unveiled its livery, on a Boeing 787 that's fresh out of the paint shop. I have to say, this is easily one of my favorite liveries I've ever seen — it's bold, modern, and unique. I'm looking forward to learning more about the airline, including what the interiors of these jets will be like.
What do you make of Riyadh Air's livery?