Last week, Radisson revealed it would soon be making some changes to its loyalty program. Those details have now been fully revealed, and it seems like pretty bad news to me. Note that this applies to the "standard" Radisson Rewards program, and not the Radisson Rewards Americas program.
The new Radisson Rewards program
Radisson Hotel Group has refreshed the Radisson Rewards program, "to provide special experiences that will make members feel even more appreciated, while also making it simple to access a world of exclusive advantages."
With this, we're seeing major changes to elite perks, as well as a shift to dynamic award pricing. Let's go over all the details. Before we do, let me remind everyone what Radisson communicated to members last week about the program, to see if the company lived up to its promises.
Radisson Rewards promised "faster access to exclusive VIP benefits," described as follows:
Our new program will be created with a completely new approach to loyalty in mind. The enhancements are meant to make it easier to earn and redeem points, improving upon traditional loyalty programs. Existing members will benefit from a simplified tier structure, which will be reduced from four to three tiers so you can elevate your tier status more quickly and unlock benefits faster. Members will be able to use their points exactly how and when they would like with a new dynamic redemption model. Enjoy more flexibility—choose how many points to spend on an Award Night, combine any amount points with cash to use for room bookings acting as a discount, or even use points to pay for hotel services during your stay at check-out.
Radisson Rewards promised "even more generous benefits for members," described as follows:
Radisson Rewards aspires to be the most generous and rewarding program in the industry, providing its members with benefits such as our Member Only Rate, room upgrades, and discounts on food and beverages in hotel bars and restaurants making each stay even more rewarding. Top tier members receive additional benefits such as free breakfast, access to exclusive VIP areas, early check-in and late check-out, as well as complimentary free nights.

New Radisson Rewards member elite tiers
Previously Radisson Rewards had four membership tiers (three of which were elite), while now the program has three membership tiers (two of which are elite). These are named as follows:
Radisson Rewards Club is the entry level membership tier, and members earn 9x points per dollar
Radisson Rewards Premium is the lower level of elite status, and members earn 27x points per dollar
Radisson Rewards VIP is the highest level of elite status, and members earn 36x points per dollar
Below you can find the elite perks. There are some minor changes to the requirements to earn status and perks, but there's nothing here that stands out as being particularly revolutionary.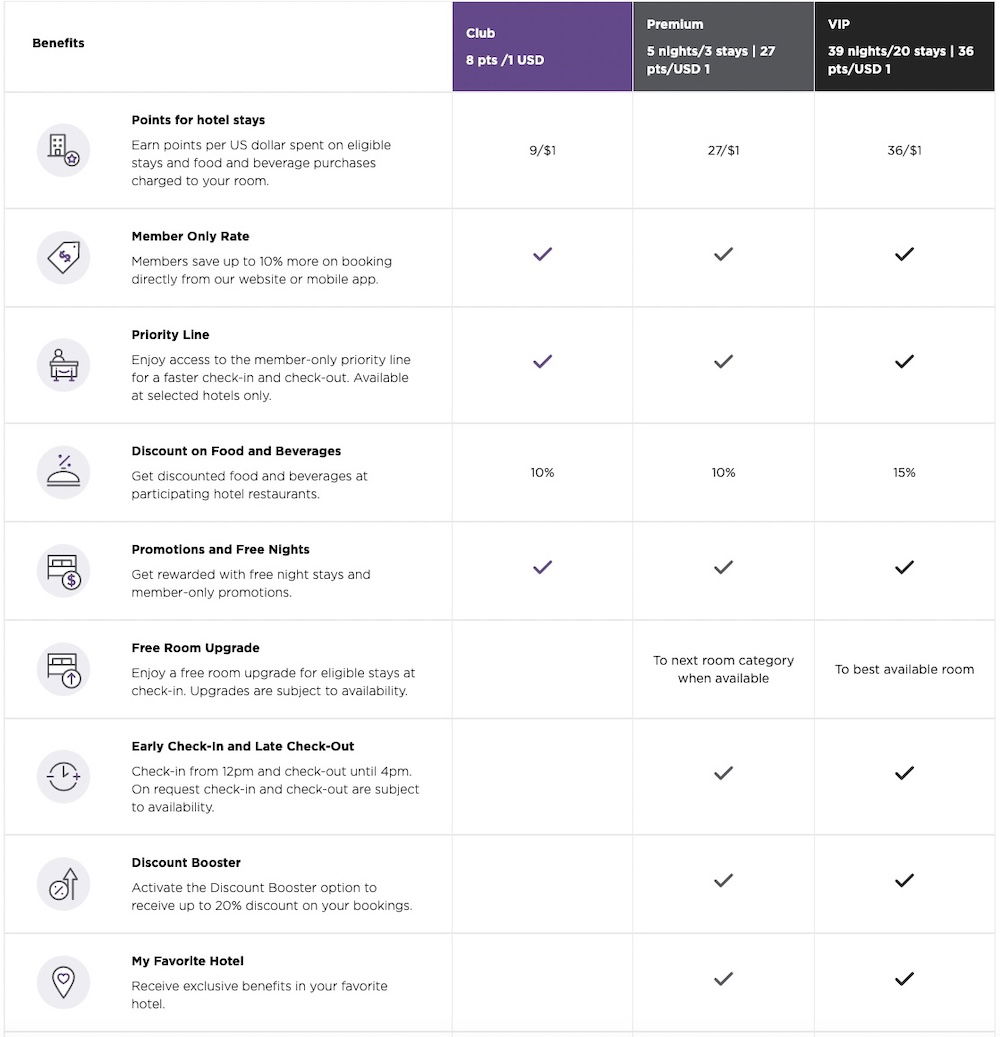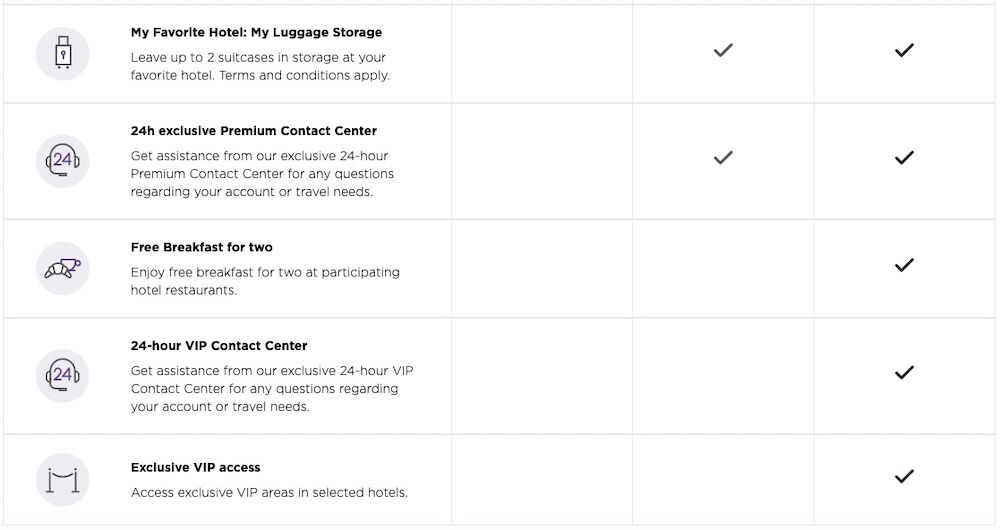 The thing that stood out to me most about these changes was the elite points bonuses. Top-tier elite members earn a 300% points bonus compared to regular members. Um, wow. As a point of comparison, World of Hyatt Globalist members earn a 30% points bonus compared to standard members.
As you'd expect, that either means non-elite members are incredibly poorly rewarded, or elite members are extremely well rewarded. Given the direction so many programs are headed nowadays, I'm sure you can guess which is the case. 😉
For context, previously base members earned 20x points per dollar spent, so earnings rates for non-elite members have been cut by more than 50%, not even factoring in a devaluation in points. In fairness, elite status can be earned pretty easily.
New Radisson Rewards dynamic award pricing
Radisson Rewards has introduced full-on dynamic award pricing. There's no longer an award chart. For that matter, this isn't even like Hilton Honors or Marriott Bonvoy, where the number of points required may or may not vary based on the cash cost of a stay.
Rather you can redeem points toward the cost of any hotel stay after searching for a room with cash, and then during the booking process there's a sliding scale that lets you redeem anywhere between 10 points and enough points for the total cost of the stay.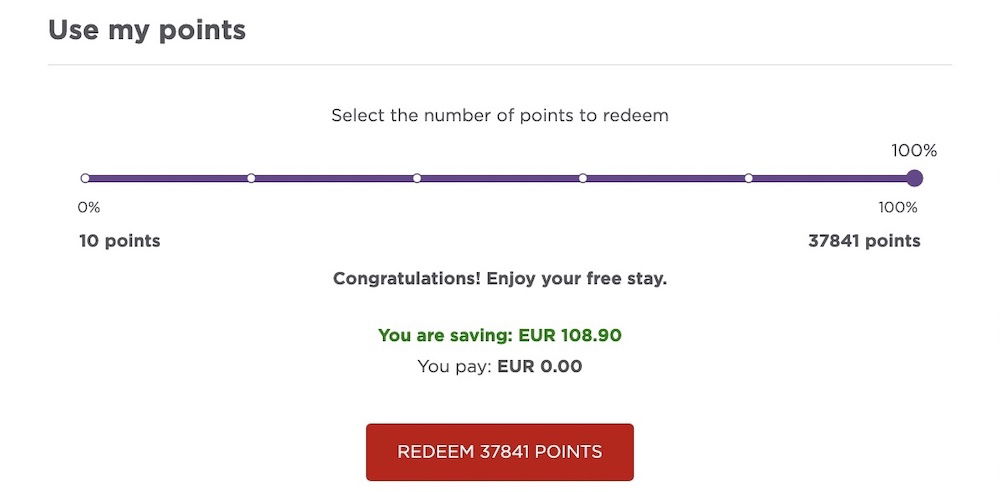 It would appear that each point gets you somewhere between 0.2 and 0.28 cents toward the cost of a stay. Note that this is compared to the after tax cost of a stay, which isn't even necessarily reasonable, since most taxes wouldn't otherwise apply if redeeming points. In some cases I'm seeing way worse value as well, so I'm trying to be generous here and give the program the benefit of the doubt.
As a point of comparison, previously I valued Radisson Rewards points at 0.3 cents each, and that was intended to be conservative, to allow room for outsized redemptions. The value of the program has decreased considerably here.
Keep in mind that non-elite Radisson Rewards members earn 9x points per dollar spent, so the return those members are earning on stays is tiny. As a point of comparison, Marriott Bonvoy offers 10x points per dollar spent to non-elite members, and I consider those points to be worth well over twice as much.
These changes have been made without advance notice
Last week Radisson Rewards emailed members to inform them that program changes would be announced soon. I suspect most people didn't anticipate that the new program would be implemented one day to the next without advance notice, completely altering redemption opportunities. This is incredibly disappointing and sleazy on Radisson's part.
If you haven't yet redeemed your points, they're suddenly worth less overnight.
You can still transfer points to Radisson Rewards Americas
There's at least one silver lining to this no-notice devaluation. In the summer of 2021, we saw Radisson Rewards split into two, with a separate loyalty program for the Americas. This was because the Chinese government essentially owns Radisson, and the United States has restrictions around data the Chinese government can access.
That was taken a step further in the summer of 2022, when Choice acquired Radisson Hotel Group Americas. While Radisson Rewards Americas continues to be a separate loyalty program, I imagine at some point we'll see some changes there.
The good news is that for now it's still possible to transfer points between Radisson Rewards and Radisson Rewards Americas for free, and there are no changes to Radisson Rewards Americas. So that's something that many people may wish to do, given this overnight devaluation.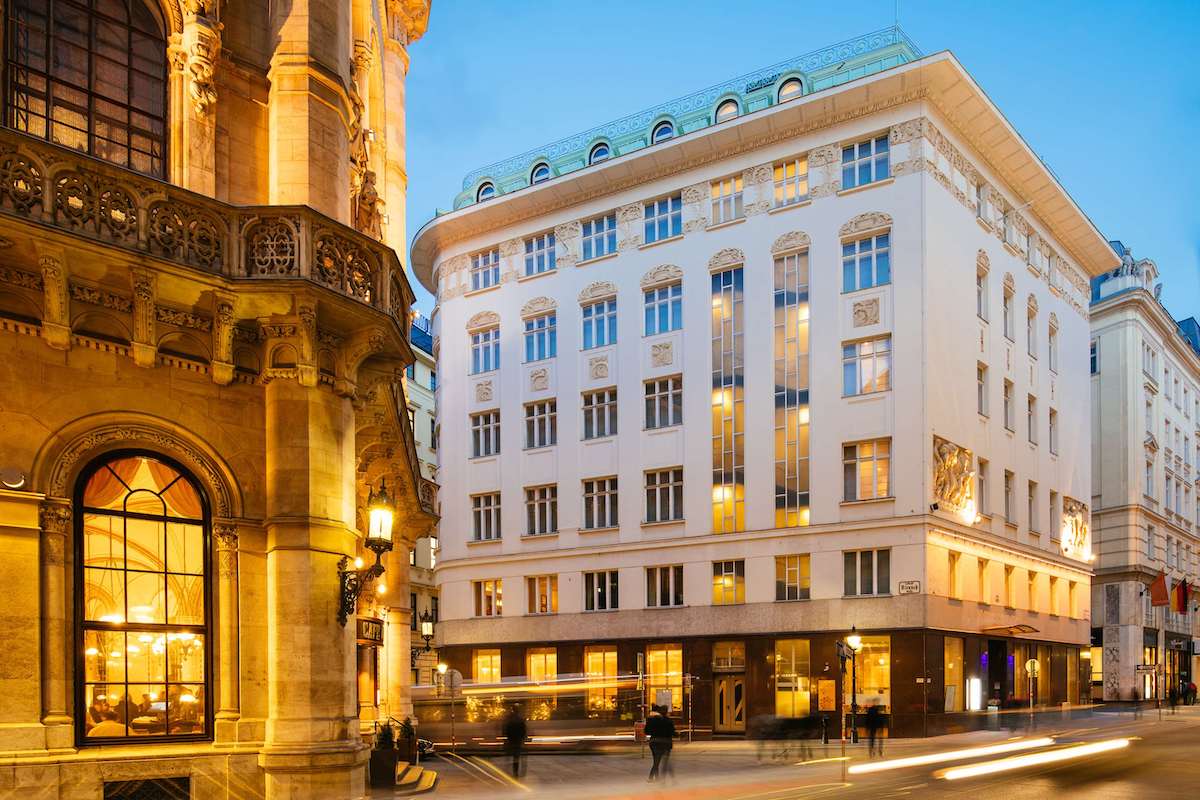 My take on these Radisson Rewards changes
These Radisson Rewards program changes are rough, and the lack of advance notice of a new award pricing model is quite disappointing. I'm failing to see all the positive things that Radisson was touting ahead of this announcement.
Many members will no doubt appreciate the flexibility of being able to redeem their points however they'd like, but the extent to which the value of the program has been gutted here is pretty unbelievable. Standard members are earning just 9x points per dollar spent (compared to 20x points before), and on top of that the value of each point has decreased.
As a point of comparison, below is what Radisson Rewards' award chart previously looked like.

At a valuation of 0.25 cents per point (which seems pretty average here as far as redemption value goes), that would be like valuing a free night at a Category 1 hotel at ~$38, or valuing a free night at a Category 7 hotel at ~$188.
You'd think that Radisson Rewards' geographic limitations (not having any properties in the Americas) would encourage the company to be more generous with its program to garner loyalty, but instead we're seeing the opposite, as the program is less generous.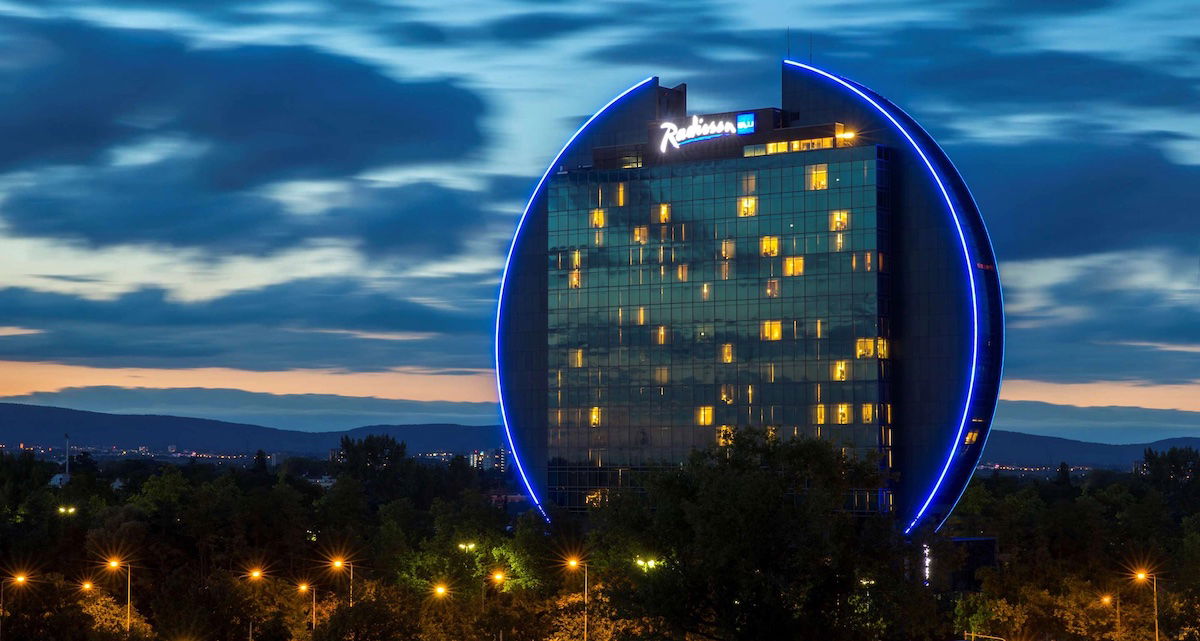 Bottom line
Changes have been made to the Radisson Rewards program. We've seen the number of membership tiers reduced from four to three. While there are some changes to elite perks, the biggest change is that the number of points that non-elite members earn has been cut by more than 50%.
Worst of all, we've seen the introduction of dynamic award pricing, and each point will generally be worth less than before. So while this new system makes redeeming points easy, it sure doesn't make it rewarding.
What do you make of these Radisson Rewards changes?