In June 2022, it was announced that Choice Hotels would be acquiring Radisson Hotel Group Americas. I wanted to provide an update, as it has today been announced that this deal has closed.
While consolidation in the hotel industry usually isn't good for consumers, given Radisson's ownership structure, maybe this isn't so bad?
Choice acquires Radisson Americas for $675 million
Choice Hotels has completed its acquisition of Radisson Hotel Group Americas for approximately $675 million. This sure moved along pretty quickly, as the deal closed less than two months after it was announced.
This purchase included acquiring the Radisson Americas franchise business, operations, and intellectual property. This will add nine new brands, 624 hotels, and over 67,000 rooms to Choice's portfolio, across the United States, Canada, the Caribbean, and Latin America. The real estate value of three owned properties was also included in the transaction.
As it's described, this greatly expands Choice's presence in the upscale and upper-midscale hospitality segment, especially in the West Coast and Midwest of the United States. Choice believes this allows the brand to provide a more holistic product offering across segments.
Here's how Choice Hotels CEO Patrick Pacious described the acquisition back in mid-June:
"Choice has a well-established history of smart acquisitions in new segments where our world-class franchising engine can spur future growth. This transaction brings together two highly complementary businesses, enhancing our guest offerings in the core upper-midscale hospitality segments, while extending our reach into the upper upscale and upscale full-service segments and in higher revenue geographic markets. We are confident that guests and franchisees will significantly benefit by combining these two exceptional sets of brands."

"Our long track record of establishing mutually beneficial relationships with our franchisees has resulted in a best-in-class voluntary retention rate, and those franchisees are the source of a majority of our new hotel development. Our existing and new hotel owners will benefit from the improved business delivery capabilities of the combined companies, including our award-winning loyalty program, proprietary tools and emerging technologies that will enable them to capture more business, lower their hotel operating costs, reach new customers and respond to evolving industry trends."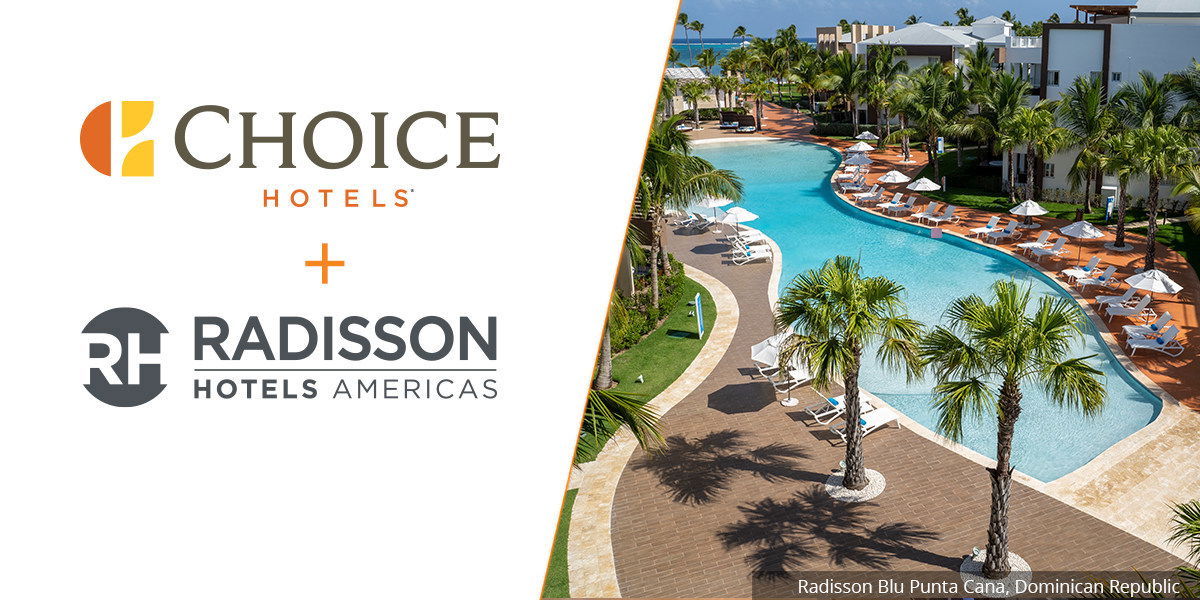 The interesting implications of this acquisition
Historically Radisson was owned by Jin Jiang, which is a Chinese state-owned tourism and hospitality company based in Shanghai. The company's ownership structure had posed some issues for global operations. In the summer of 2021 we saw the Radisson Rewards loyalty program split into two, with the launch of Radisson Rewards Americas.
The reason for this was interesting. Radisson was essentially owned by the Chinese government, and the United States government requires that companies limit the amount of information and data shared with the Chinese government.
Therefore Radisson's loyalty program in the Americas was split off from the rest of the program, which certainly made it less seamless of a program.
The implications here sure are unusual, though, since Choice has only purchased the Radisson brand in the Americas. Even with the deal having closed, we still don't have any clarity on what the future of the loyalty program will look like, as it's currently business as usual. Will Radisson properties in the Americas be fully integrated into Choice Privileges, or will we see the Radisson Rewards Americas program continue?
If acquired Radisson brands are fully integrated into Choice Privileges, that would certainly be an odd branding situation, where Radisson properties in the Americas would participate in Choice Privileges, while others would participate in Radisson Rewards.
Bottom line
Choice Hotels has acquired Radisson Hotel Group Americas for around $675 million. This allows Choice to greatly expand its business in the Americas (especially in the upscale market), all while Radisson properties will be able to operate a bit more freely, given the China connection.
While the deal is now closed, I'm still curious to see how the loyalty program situation evolves, as nothing has been revealed yet.
What do you make of Choice's acquisition of Radisson Americas?