Qantas has outlined its latest plans to restart international flights. To me this seems highly, highly optimistic, and I'd be willing to bet this won't work out the way Qantas is hoping.
How Qantas plans to restore route network
Qantas has announced plans to gradually restart international operations as of December 2021. This is based on the National Cabinet's phased reopening of international borders — specifically, the hope is that the "Phase C" threshold of 80% vaccination in the country will be reached by December 2021.
As Qantas reboots its international network, the focus will be on countries with high vaccination rates, including those in North America, the United Kingdom, Singapore, and Japan. Let's take a look at what Qantas is planning…
"Safe" destinations resume December 2021, others in April 2022
With this plan, Qantas would gradually resume its international service based on vaccination rates in other countries:
As of mid-December 2021, flights would restart from Australia to "COVID-safe destinations," likely to include Singapore, the United States, Japan, the United Kingdom, and Canada, using 787s and A330s
As of April 2022, flights would restart from Australia to destinations with lower vaccination rates, including Bali, Jakarta, Manila, Bangkok, Phuket, Ho Chi Minh City, and Johannesburg
While I can appreciate that in theory high vaccination rates should equate to "safe destinations," that doesn't seem to be the case in reality, and I'm not sure Australia's government will view this the way that Qantas does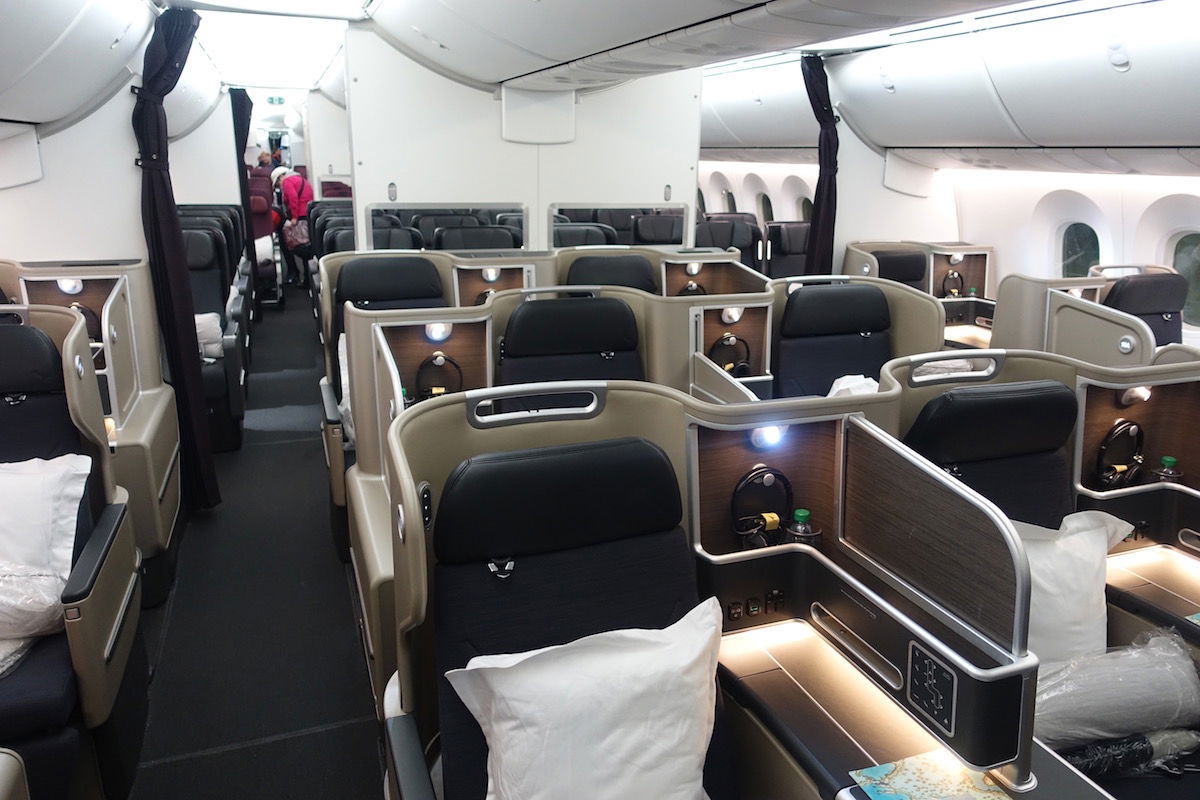 Qantas could fly from Darwin to London
In 2018, Qantas launched nonstop flights between Australia and the UK, specifically between Perth and London. However, due to Western Australia's "conservative border policies," Qantas is exploring the possibility of instead using Darwin as a transit point, which has been Qantas' main entry point for repatriation flights.
Qantas expects that demand for nonstop travel between Australia and London will be even higher post-COVID.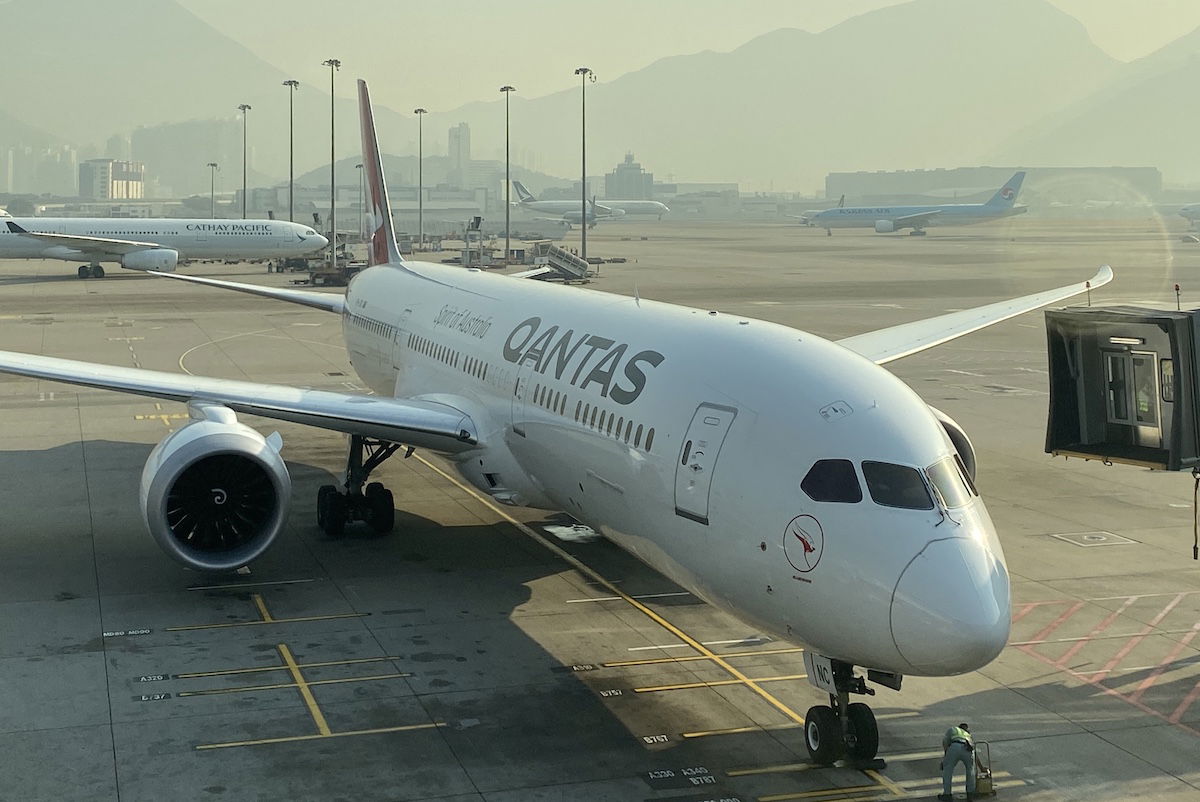 A380s could return in July 2022, two will be retired
Qantas currently has a fleet of 12 Airbus A380s, and the airline had previously stated that these planes wouldn't return before 2023 at the earliest. With the latest plan:
Five A380s will return to service in 2022 — the Sydney to Los Angeles route would be resumed with an A380 as of July 2022, while the Sydney to Singapore to London route would be resumed with an A380 as of November 2022
Of Qantas' 12 Airbus A380s, 10 would be retrofitted with the new cabins and return to service by early 2024, and two would be retired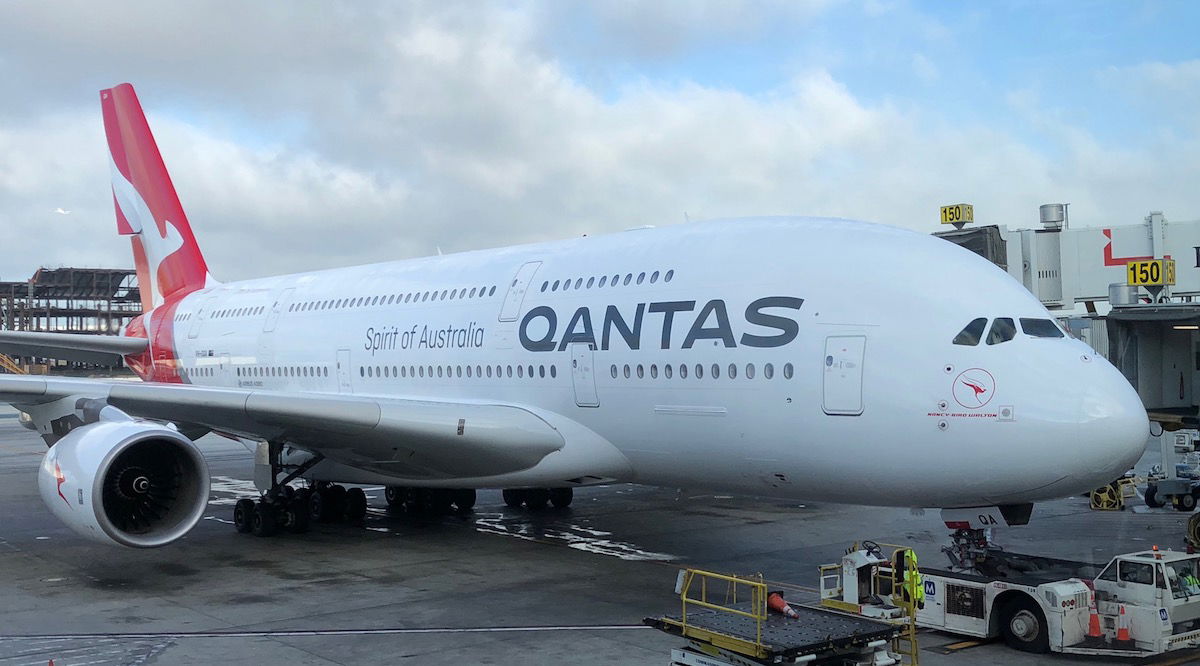 Qantas could extend range of Airbus A330s
The Airbus A330 is Qantas' smallest wide body aircraft, and Qantas has some changes in store for this plane:
Qantas is working with Airbus to extend the range of the A330-200, allowing it to operate longer transpacific flights; this will be done by increasing the maximum takeoff weight of the plane, allowing it to carry more fuel
Qantas would then fly A330s from Brisbane to Los Angeles and San Francisco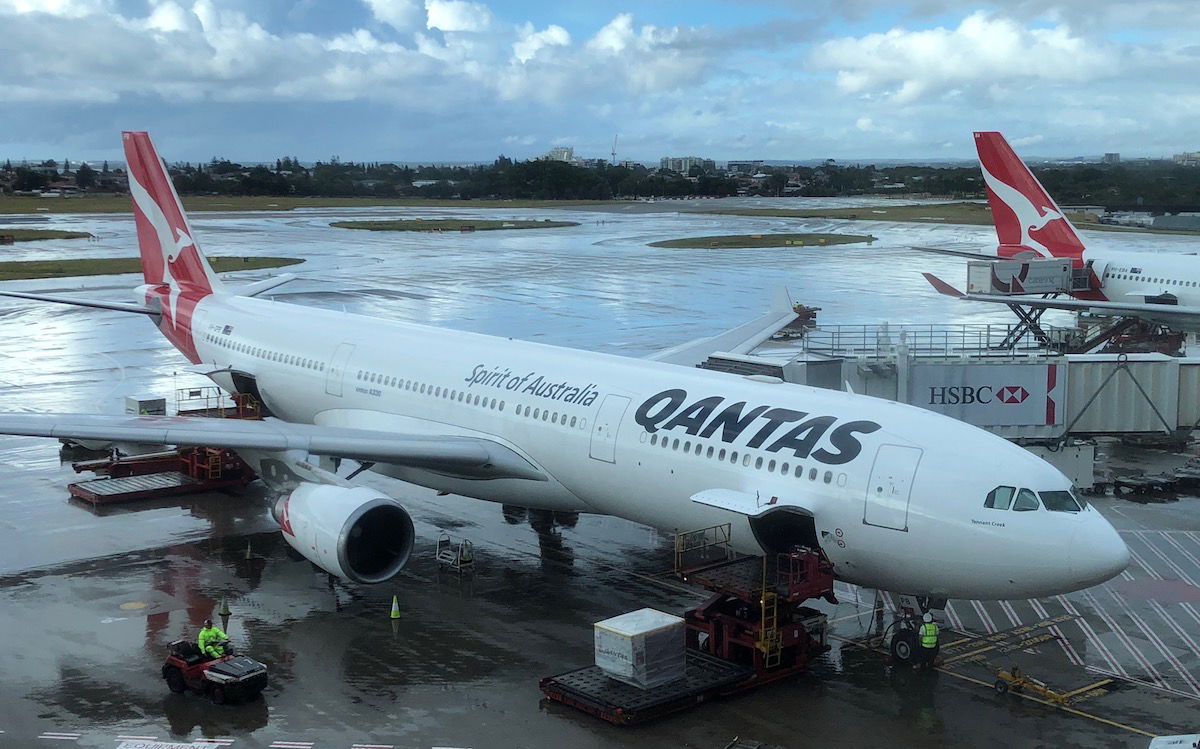 How Qantas' CEO describes the reboot strategy
Here's how Qantas CEO Alan Joyce describes the carrier's strategy to restart flights:
"The prospect of flying overseas might feel a long way off, especially with New South Wales and Victoria in lockdown, but the current pace of the vaccine rollout means we should have a lot more freedom in a few months' time.

It's obviously up to government exactly how and when our international borders re-open, but with Australia on track to meet the 80 per cent trigger agreed by National Cabinet by the end of the year, we need to plan ahead for what is a complex restart process.

There's a lot of work that needs to happen, including training for our people and carefully bringing aircraft back into service. We can adjust our plans if the circumstances change, which we've already had to do several times during this pandemic. Some people might say we're being too optimistic, but based on the pace of the vaccine rollout, this is within reach and we want to make sure we're ready."
I think Qantas' is being way too optimistic
I think it's important to point out that Qantas has outlined its travel reboot strategy several times before, and up until now none have come to fruition. I don't see this being any different.
I see where Qantas is coming from. The airline has to start planning for how travel could restart, since that's not a process that happens overnight, when most of your planes have been parked for 18 months. At the same time, on some level this feels like an attempt to improve liquidity by selling tickets for flights that likely won't ever operate.
My interpretation of the Australian government's policy is very different than how Qantas seems to view it. For example, I think the odds of widespread quarantine-free travel between Australia and the United States before the end of the year is pretty close to zero.
The way I view it:
Australia has been going for a zero tolerance approach to coronavirus, and even after widespread vaccination is available, the country largely intends to maintain that for some amount of time, at least based on what politicians have been saying
Australia is going through a major outbreak (by the country's standards, which are slightly different than Florida's standards), and while I'm no epidemiologist, I'd be surprised if this one can be controlled and brought back down to zero, given how transmissible the delta variant is
For international travel to restart, something's gotta give beyond an 80% vaccination rate in Australia — the country has to give up on its zero tolerance approach to coronavirus, and so far I haven't seen any indication that this will happen
Australia wouldn't just need to open to foreigners without quarantine, but the country also couldn't have endless hoops if it expects widespread tourism
There are a lot of interesting ideas here — extending range of A330s to fly them to the US, operating a Darwin to London flight, bringing back A380s early, etc. But I just don't see this playing out as planned.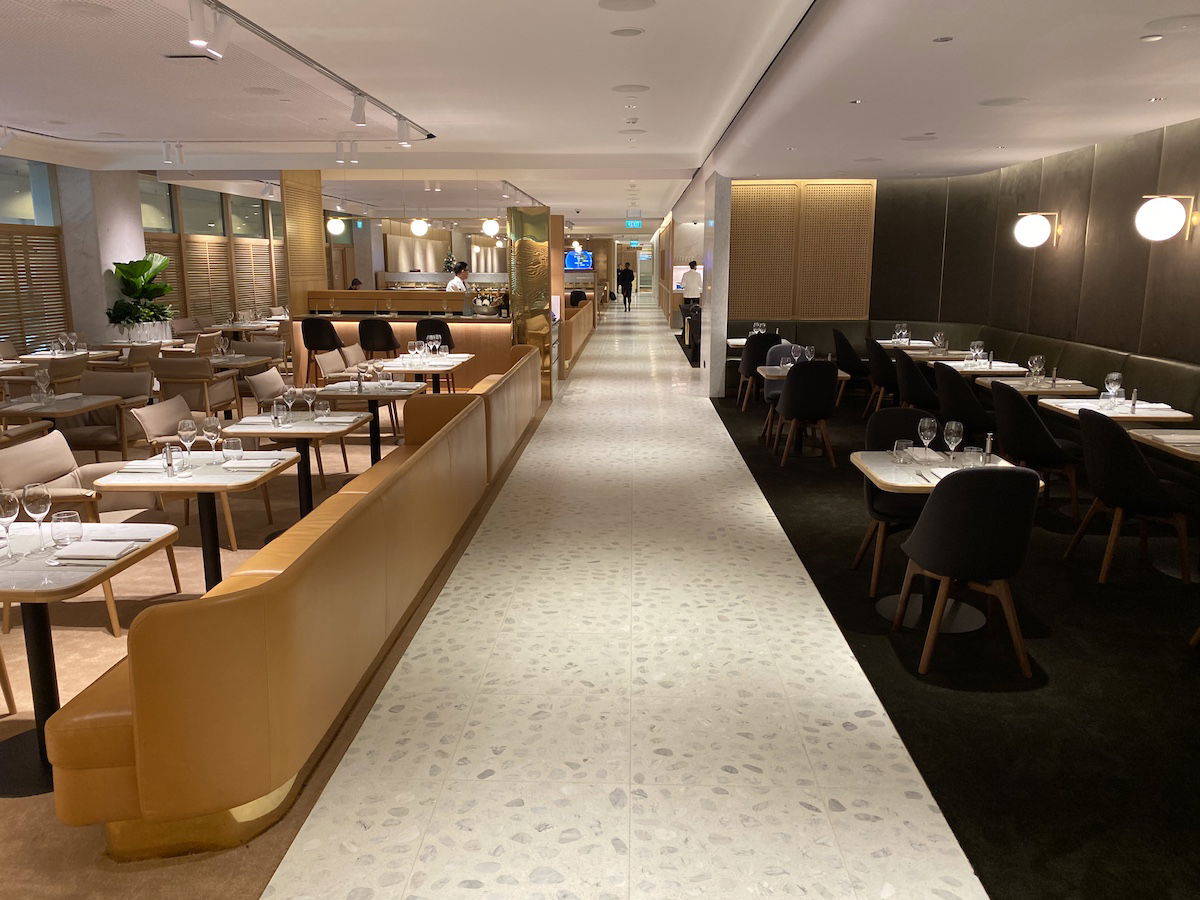 Bottom line
With Qantas' latest international travel reboot strategy, the airline could resume long haul flights in December 2021. The airline would first fly to destinations with high vaccination rates, we could see A330s flown to the US, we could see A380s back in service by July 2022, and we could see flights between Darwin and London.
Unfortunately unless Australia's government changes course (and the government's handling of the pandemic has been popular among residents), this plan just seems highly optimistic to me. Australia would have to stop going for a zero tolerance coronavirus strategy, and would have to greatly ease travel restrictions if widespread tourism will once again become a thing.
What do you make of Qantas' strategy to restart international flights?