Qantas has just revealed a new ultra long haul route, which will be the carrier's longest route to the United States. You know aviation is starting to recover from the pandemic when you see airlines from Australia and New Zealand announcing new international service (Air New Zealand just added an Auckland to New York flight).
Qantas adds Melbourne to Dallas route in December 2022
As of December 2, 2022, Qantas will be adding a 4x weekly flight between Melbourne (MEL) and Dallas (DFW). The flight will operate with the following schedule:
QF21 Melbourne to Dallas departing 2:00PM arriving 12:45PM
QF22 Dallas to Melbourne departing 7:10PM arriving 5:45AM (+2 days)
The flight will operate in both directions on Mondays, Wednesdays, Fridays, and Saturdays. It will cover a distance of 8,992 miles, and is blocked at 15hr45min eastbound and 17hr35min westbound.
This route will complement Qantas' existing Sydney to Dallas route, which is scheduled to be operated daily in peak season with a Boeing 787-9 (pre-pandemic it was operated by an Airbus A380, though there's no indication yet of the A380 returning to the route, especially with Qantas reducing its A380 fleet).
Qantas will also use a Boeing 787-9 for this new Melbourne to Dallas route, featuring just 236 seats (this is a pretty sparse configuration, as many full service airlines have nearly 300 seats on these planes). As far as the configuration goes, Qantas' Boeing 787-9s have 42 business class seats, in a 1-2-1 configuration.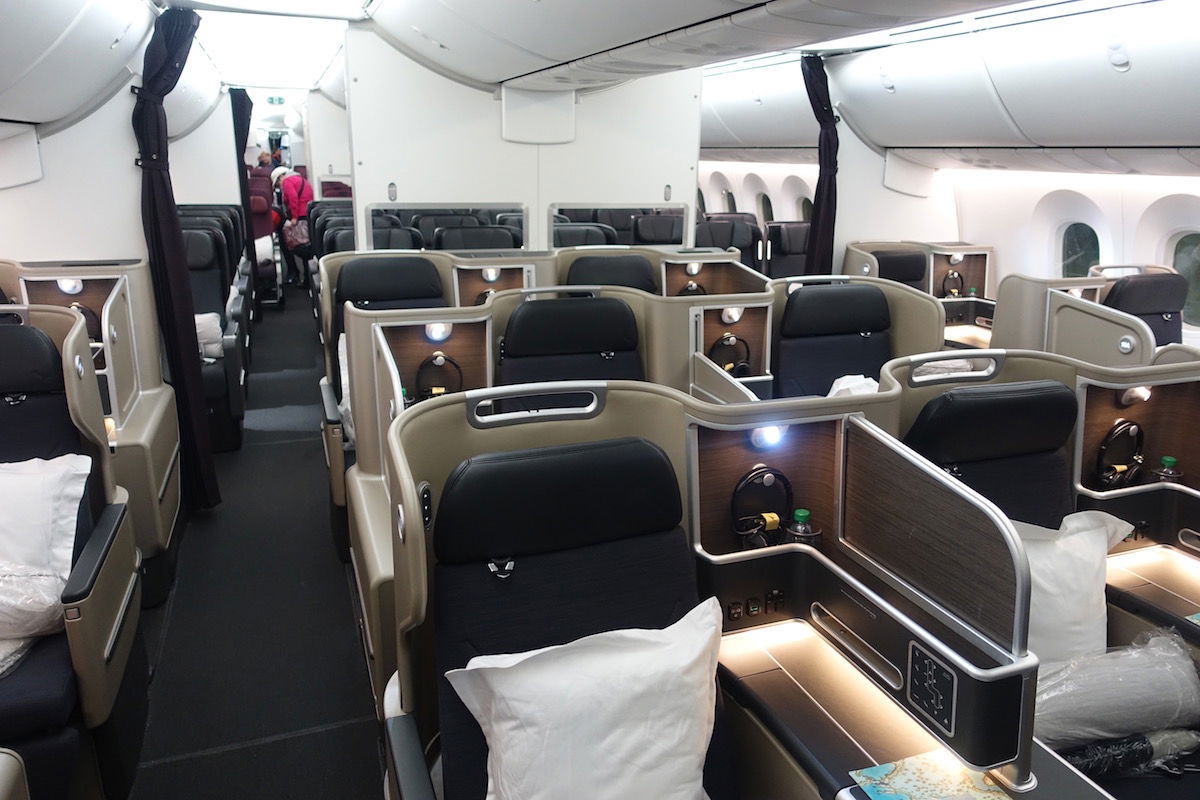 Then the 787-9s have 28 premium economy seats, in a 2-3-2 configuration.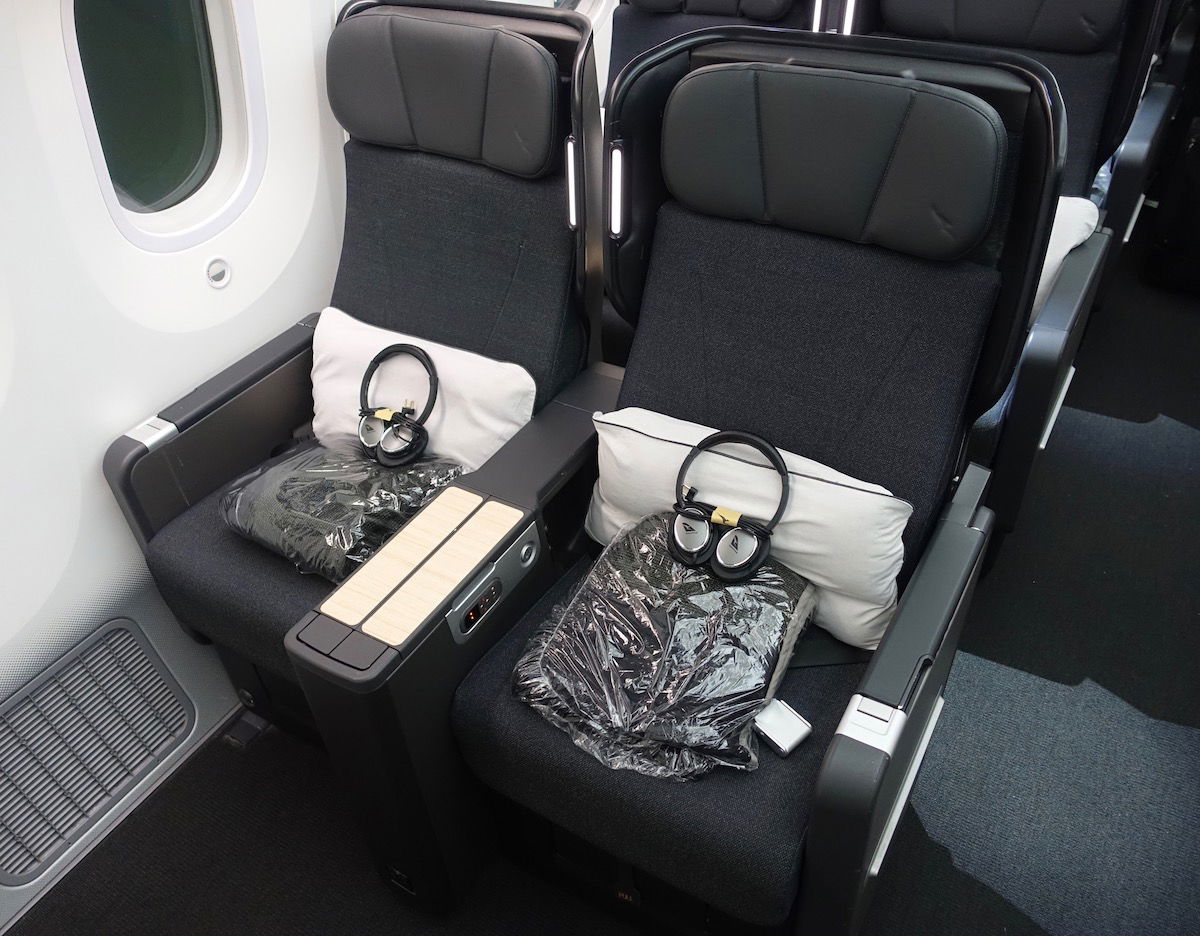 Lastly in economy there are 166 seats, in a 3-3-3 configuration.
This will be one of the world's longest flights
At just a tad under 9,000 miles, this will be one of the longest flights in the world:
This flight will be just 17 miles shorter than Qantas' longest pre-pandemic route, from Perth to London; however, seasonally the flight has a longer block time than Qantas' Perth to London flight
This flight will be 164 miles longer than Air New Zealand's Auckland to New York flight
This flight will be 414 miles longer than Qantas' Sydney to Dallas flight
The only flights currently longer than this one are Singapore Airlines' routes from Singapore to New York and Newark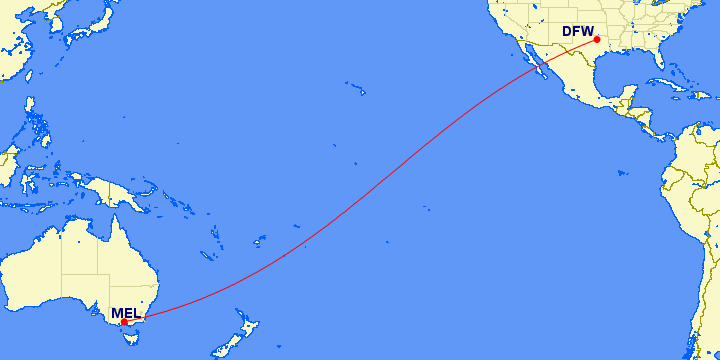 My take on Qantas' new Melbourne to Dallas route
Qantas launching a Melbourne to Dallas route doesn't really come as that much of a surprise. Dallas is a huge hub for American, and American has a transpacific joint venture with Qantas. So this route will offer significant connectivity on both ends, and also enable all kinds of one-stop routings. That being said, I'm not sure there's all that much connectivity beyond Melbourne that isn't also available through Sydney.
There's something else I find interesting here, and maybe I'm just reading too much into things. Pre-pandemic, it sure seemed to me like Qantas was all about increasing its long haul network out of Brisbane. For example, Qantas had even put a Brisbane to Chicago route on sale, but that was postponed due to the pandemic.
It's noteworthy that Qantas is now adding an all new-route out of Melbourne, rather than actually launching the Brisbane route that was announced pre-pandemic. Ultimately Qantas doesn't have a massive long haul fleet, so I wonder if this is part of a strategy shift in the long run, or what.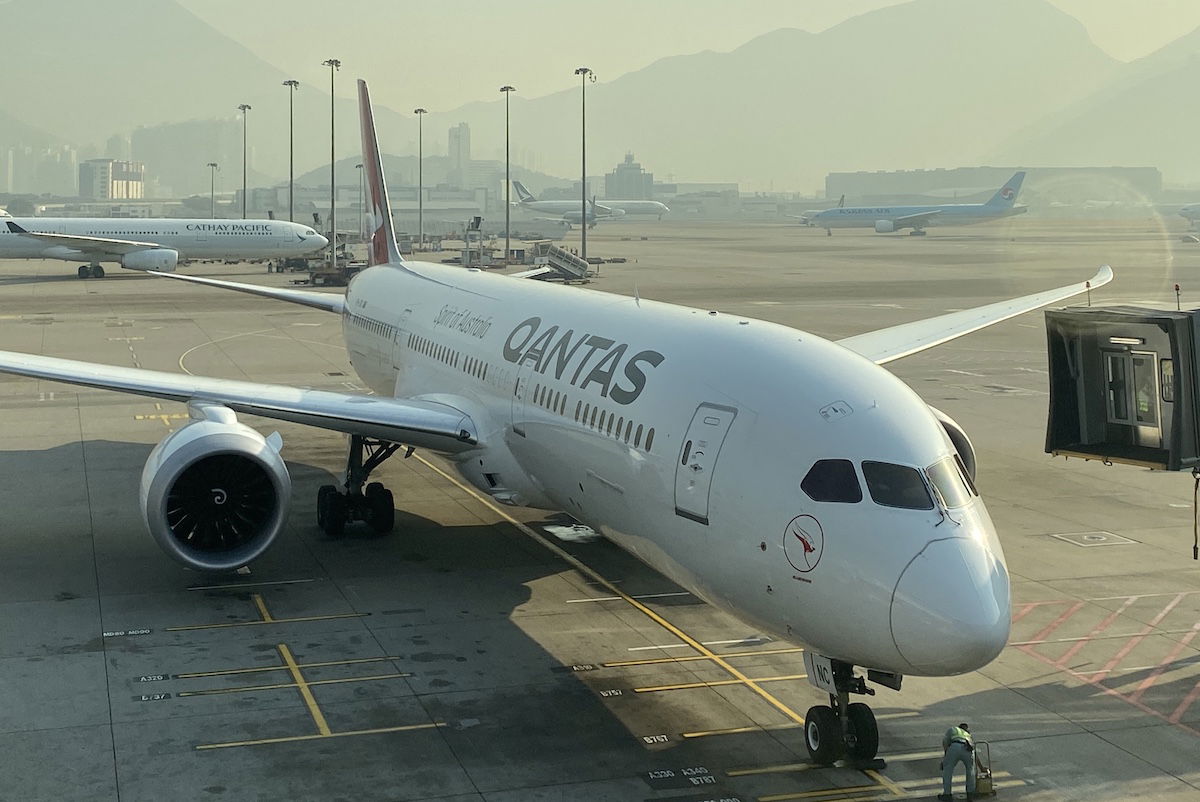 Bottom line
Qantas will be adding a new route between Melbourne and Dallas as of December 2022. The route will operate 4x weekly with a Boeing 787-9, and will be one of the longest routes in the world. It's always cool to see new ultra long haul flights.
This one is unique for how long it is, though otherwise probably isn't that special unless you live in one of the two cities, given that Qantas already flies from Sydney to Dallas.
What do you make of Qantas' new Melbourne to Dallas route?