Qantas has announced its narrow body fleet renewal plan. It's bad news for Boeing, and good news for Airbus (and passengers, for that matter).
Qantas buying Airbus aircraft to renew domestic fleet
Qantas will exclusively be using Airbus for its narrow body fleet going forward, with the Australian carrier selecting the A320neo and Airbus A220 families as preferred aircraft types. An in-principle agreement has been signed up for up to 134 orders and purchase rights over 10 years, with deliveries to start in FY2024. The order is expected to be finalized in FY2022.
What does this order include?
Qantas has made a firm commitment for 20 Airbus A321XLRs, which is the longest range and largest version of the Airbus A320 family
Qantas has made a firm commitment for 20 Airbus A220-300s, which is the largest version of the Airbus A220 family
There will be purchase rights for a further 94 aircraft over a 10 year delivery window, which could include other A320neo family aircraft, plus the smaller A220-100
This order is in addition to Jetstar's existing agreement with Airbus for over 100 aircraft in the A320neo family
These Airbus planes are expected to replace Qantas' existing narrow body fleet, which includes 75 Boeing 737-800s, plus 20 Boeing 717 operated by QantasLink. It's stated that once finalized, this will be the largest aircraft order in Australian aviation history.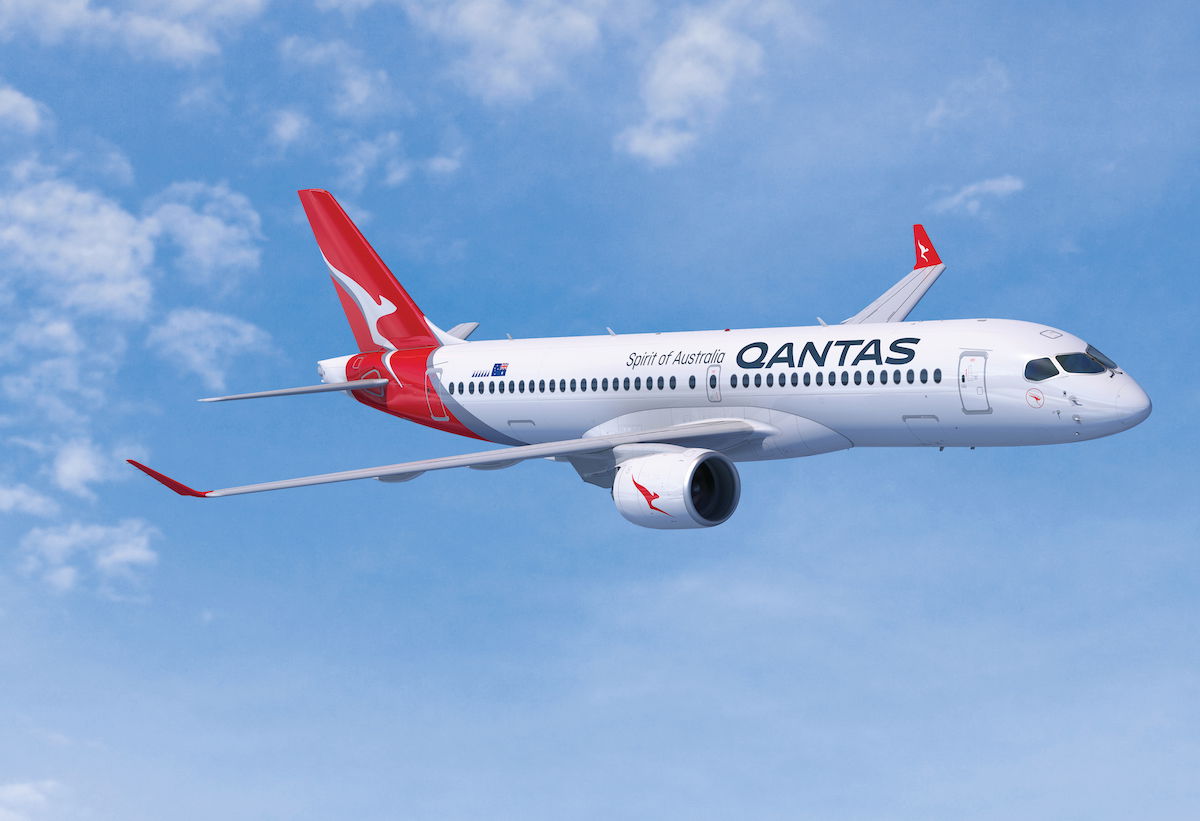 What surprises me about Qantas' aircraft order
I'm thrilled to see Qantas' aircraft order. Not only are both of these planes incredibly fuel efficient, but they also offer a fantastic passenger experience, which beats what you'll find on Boeing 737 family aircraft.
Broadly this order makes a lot of sense — A320neo family aircraft can be used for busy routes (like between Melbourne, Sydney, and Brisbane), while A220 family aircraft can be used for most other routes. Furthermore, by having two plane types with significantly different capacity, the airline can better match capacity and demand.
The one thing that surprises me is that Qantas' only firm A320neo family order is for the A321XLR. I get why Qantas is ordering from the A321neo family, since it offers the capacity the airline needs. But the airline is going for the extra long range version of the plane, which is capable of operating flights to Asia that the 737 couldn't.
The way I view it:
The A321XLR is more expensive than other versions of the plane, so typically airlines only order these planes if they specifically have the intention of using them for long haul routes
Qantas states that these planes will primarily be used between major Australian cities (including between Sydney and Melbourne, etc.), and it's also stated that the plane's longer range "can also be used to open up new city pairs"
Will Qantas configure all A321XLRs for long haul operations, with TVs at every seat, flat beds in business class, etc.?
I'm not claiming this is a bad decision, but rather am just stating that it's surprising. We've seen a lot of airlines order A321XLRs, but Qantas is the first airline to specifically say that these planes are largely being acquired to operate hour-long flights between major markets.
I suppose it's also possible that Qantas plans for some of the options to include A321neos, and the airline just thinks the A321XLR delivery slots are hardest to get, so those are being locked in first. However, there's no reference in the press release to long haul service, other than a brief mention that the planes "could be used during off peak times between major cities."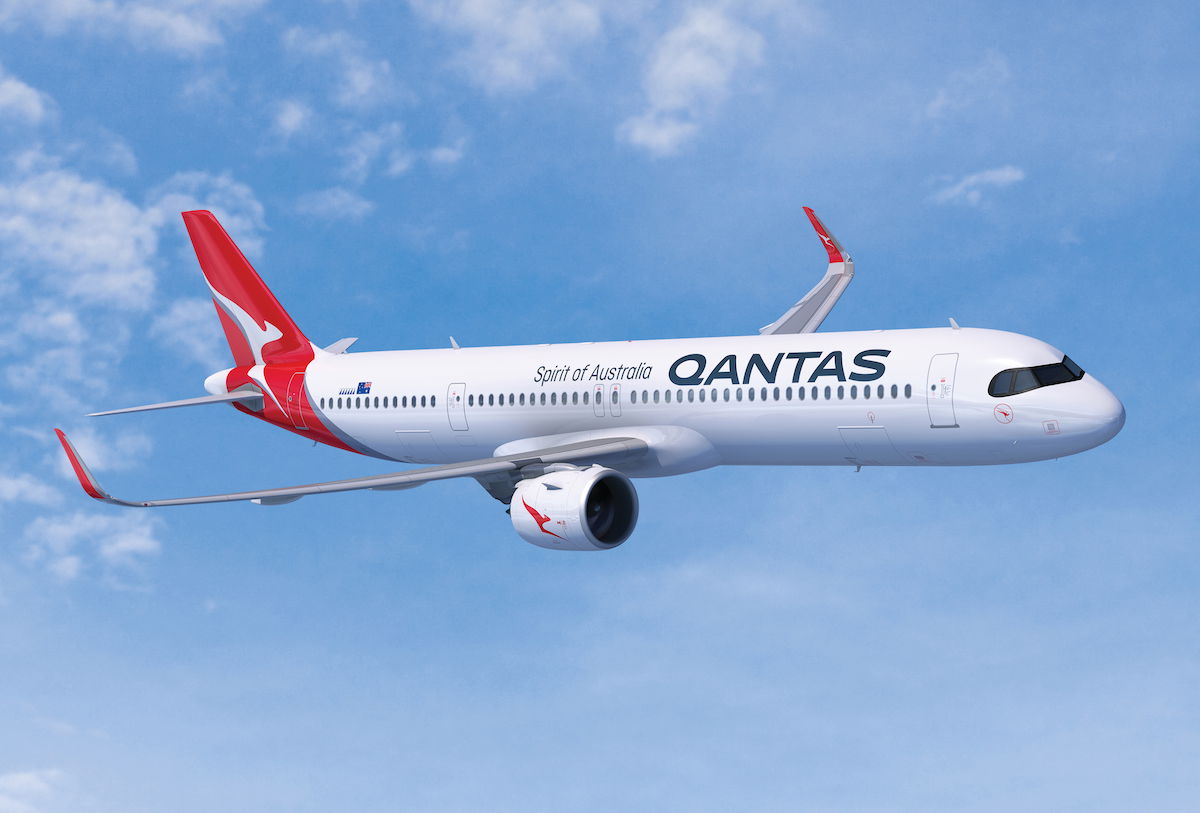 Bottom line
Qantas has signed an agreement with Airbus for its narrow body fleet renewal, including ordering a minimum of 20 A321XLRs and 20 A220-300s. These will primarily replace the carrier's Boeing 737s, which have long been the backbone of Qantas' short haul fleet.
From a passenger experience standpoint, Airbus narrow body aircraft are simply better than Boeing narrow body aircraft, so that's another reason this is good news.
The only part of this order that surprises me is that the only firm A320neo family aircraft order is for the A321XLR, which offers a lot more range than Qantas seems to need. If these planes are all configured for long haul service but then used primarily for short haul service, that would be great for passengers. But I also don't think that's likely to be the case.
What do you make of Qantas' planned aircraft order with Airbus?