A couple of years back, United Airlines announced plans to modernize the cabins of its domestic, narrow body aircraft. This is exciting for passengers, as United is introducing new seats with personal televisions, and a lot of other cool features.
United has been taking delivery of jets with these interiors, and has also slowly started reconfiguring existing jets. Now the airline has announced the introduction of yet another new first class seat, which will debut on select planes as of this summer. This is more of an evolution of the new first class seat than anything else.
Details of new United Airlines domestic first class seat
United Airlines has today unveiled the newest version of its domestic first class seat, which includes a privacy partition and a wireless charging station in every arm rest. This builds on the new first class seat that was announced previously, and among other things, you can expect the following features:
Additional charging options, including wireless charging, as well as AC and USB-C outlets (there will no longer be USB-A outlets)
Larger 13-inch high-definition seatback screens with bluetooth audio and a remote
Larger tray tables that are 18 x 18.5 inches, featuring a built-in tablet holder, and enough space for most standard laptops
An Italian quartzite cocktail table and bottle holders between seats, so that customers don't have to balance gadgets, drinks, and snacks, on one tray table
Privacy dividers between seats, measuring 11 x 19 inches, in addition to a winged headrest, for as much privacy as possible
Ergonomist-designed seat cushions that sit one inch lower, to accommodate a wider variety of heights, plus vegan leather upholstery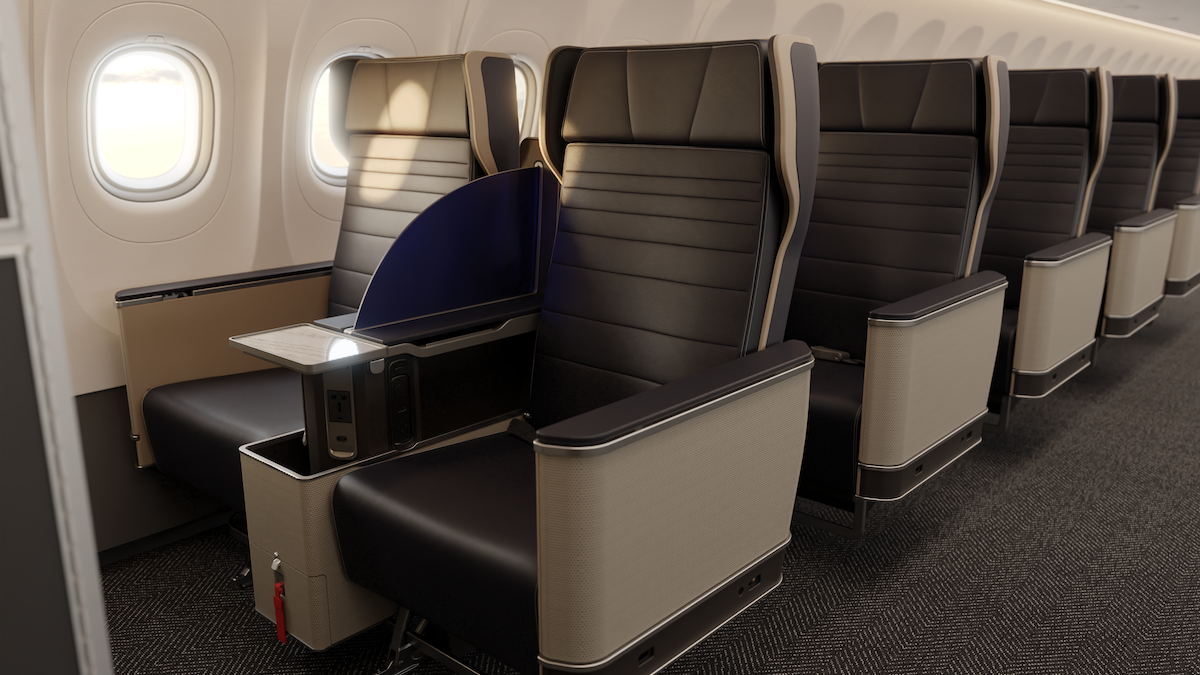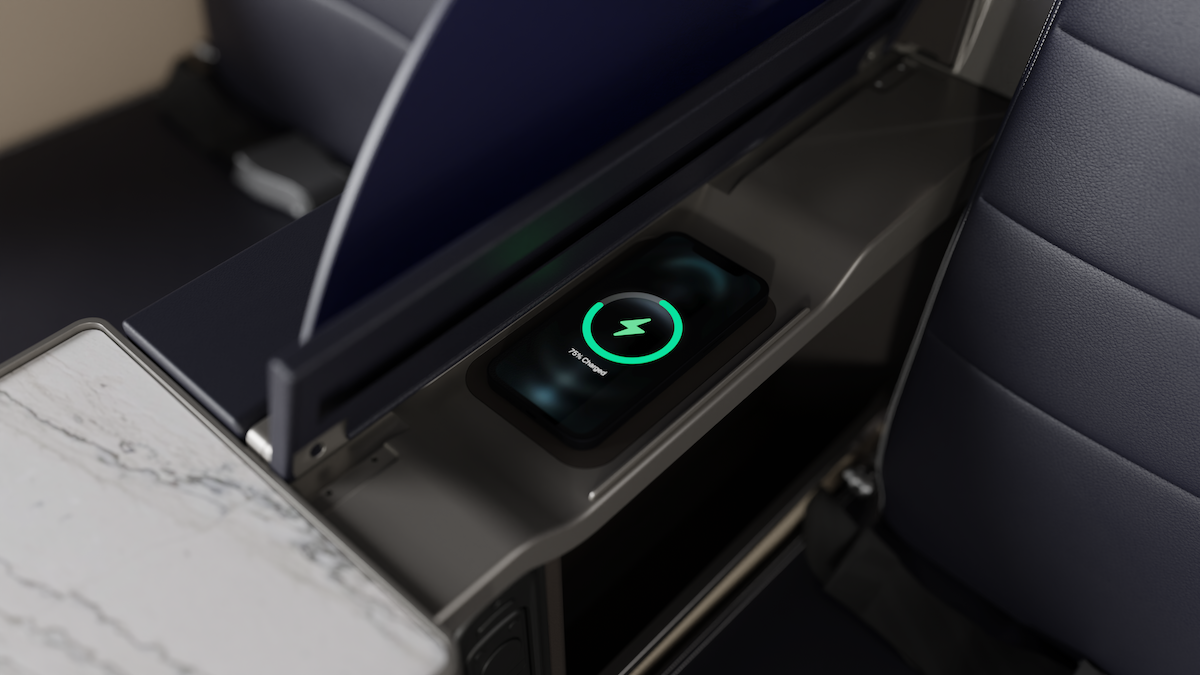 When will aircraft get these new domestic first class seats?
So, when should you expect to see these new seats? The first aircraft featuring the latest version of the domestic first class seat will be flying as of this summer. The plan is for 200+ planes to have these seats by late 2026.
These seats will be installed on newly delivered Airbus A321neos, newly delivered Boeing 737 MAXs, and will be retrofitted on select previous generation Boeing 737s.
Meanwhile Airbus A319s, Airbus A320s, and select previous generation Boeing 737s, are expected to have retrofitted first class seats with new seat cushions, vegan leather upholstery, and winged headrests, but not with the privacy dividers or wireless charging.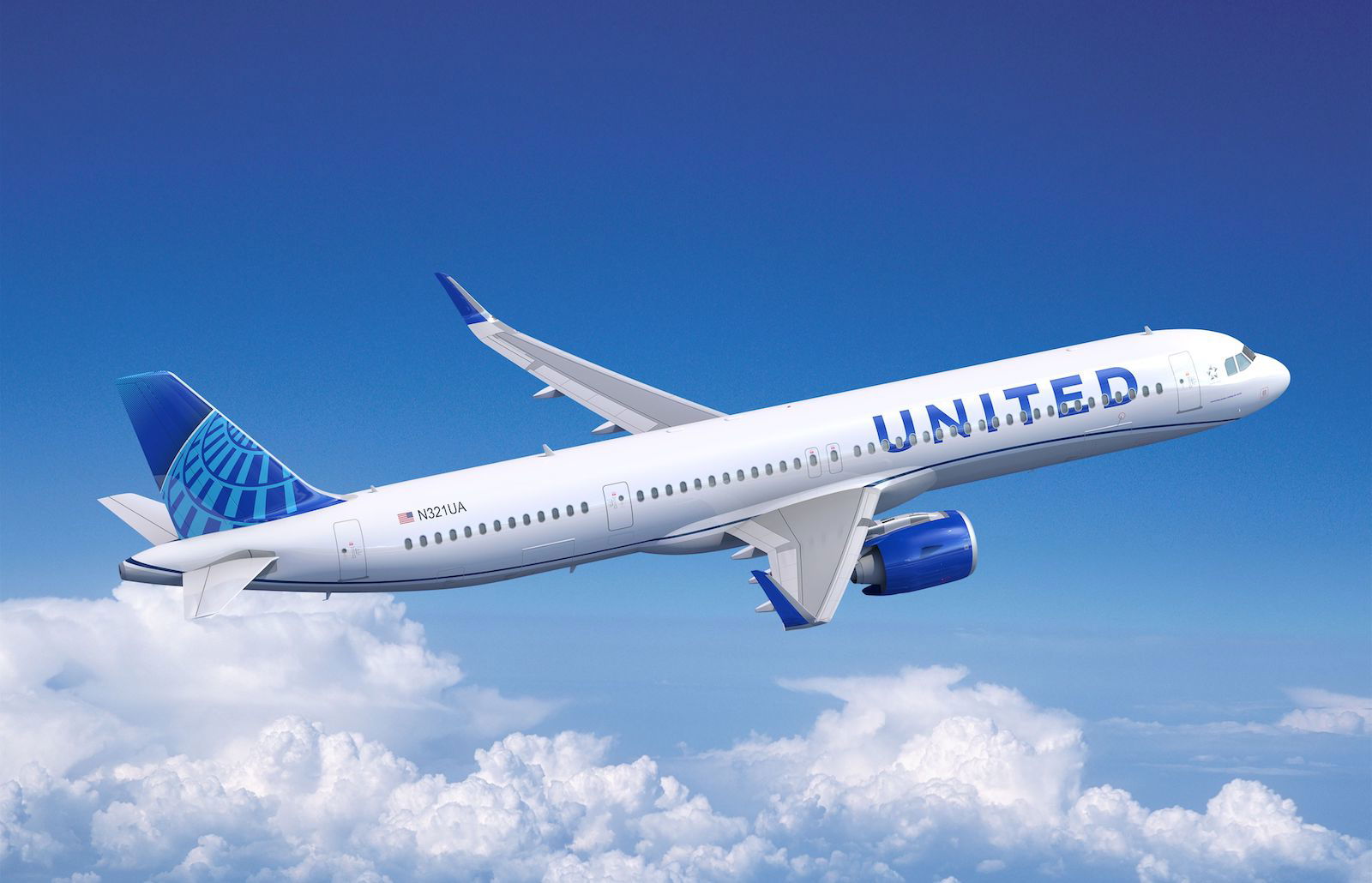 My take on United's new first class seats
A couple of thoughts about United's new first class seat…
First of all, there's never going to be that much innovation with domestic first class seats, since airlines aren't willing to dedicate more real estate to these seats. So any changes are going to be evolutionary rather than revolutionary. That being said, these changes are thoughtful and should add legitimate value for travelers. It really sounds like United considered the little details when designing these seats, which is often lacking.
In 2022, we saw Delta debut its new domestic first class seat on Airbus A321neos, and I've heard good feedback. United's new seat seems to be competitive to that.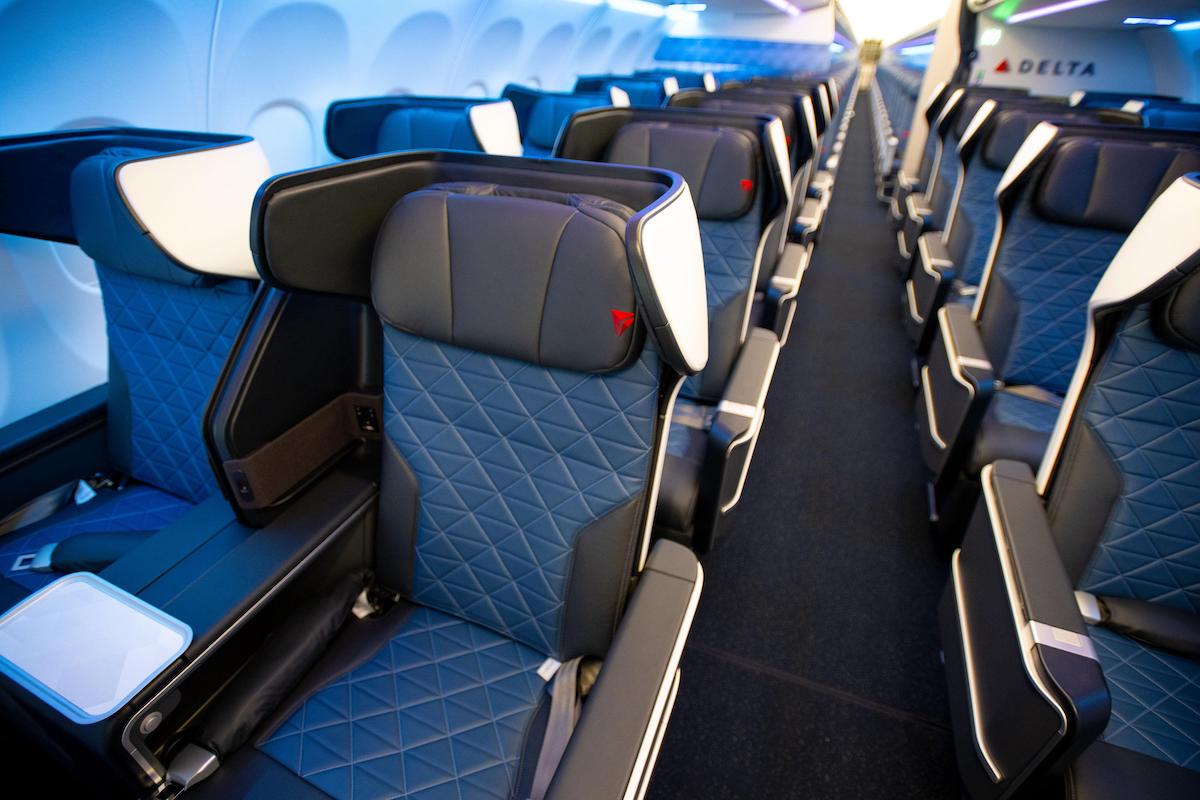 Next, I think this project is the perfect example of just how much airlines struggle with product consistency. Creating a common product when an airline has hundreds of planes is really hard, and on top of that, technology evolves pretty quickly.
But it's pretty noteworthy how just two years ago, United announced its new domestic narrow body aircraft cabins. Just a few weeks ago we saw the first aircraft retrofitted with new interiors, and now we're already learning about yet another new first class seat.
Bottom line
United Airlines is introducing a new domestic first class seat this summer, which will be installed on 200+ Airbus A321neos and Boeing 737s by 2026. This is an evolution of the carrier's recently announced new seat, and most significantly, this product has wireless charging and privacy dividers.
I'm impressed by this new product, though the issue will actually be getting onto a plane with these cabins.
What do you make of United Airlines' new domestic first class seat?