Malaysia Airlines has just announced plans to refresh the interiors of its entire Boeing 737 fleet, including removing seatback TVs, decreasing the size of the business class cabin, and cramming in an extra 14 seats.
Malaysia's Boeing 737s get less premium, more environmental
Roughly half of Malaysia Airlines' fleet consists of Boeing 737-800s, which are an average of around 10 years old. These planes are about to get new interiors, which are intended to modernize the cabins while also improving economics.
We can expect the first refurbished 737-800 to enter service shortly, and then all 38 jets will be reconfigured in the future (though there's no exact timeline beyond that).
What's the inspiration for the new cabins? Well, sustainability of course. The new configuration is allegedly 679 kilograms lighter than the old configuration, and it's claimed that this will reduce fuel burn by around 91,000 liters per aircraft per year. As Malaysia Airlines' Marketing and Customer Experience Officer, Lau Yin May, describes the new cabins:
"It is becoming increasingly important that we do everything with sustainability in mind. The all-new features of our refreshed B737-800 NG fleet will reduce our carbon footprint from the reduction of the weight of each aircraft – with the much lighter seats, use of soft cabin dividers and moving away from seatback screens to offer innovative in-flight entertainment features allowing for wireless streaming on board at their convenience."
Malaysia Airlines' reconfigured Boeing 737s feature a total of 174 seats, including 12 business class seats and 162 economy class seats.

Below you can find a video highlighting some of the new cabin features, which I'll also be discussing in more detail.
New Malaysia Airlines Boeing 737 business class
With the refresh, Malaysia Airlines' 737 business class cabin is going from 16 seats to 12 seats, and seat pitch is being reduced from 42″ to 39″. Rather than having personal televisions, the new seats will have personal electronic device holders.
Furthermore, Malaysia Airlines will have power outlets (including AC, USB-A, and USB-C), storage space (including a bottle holder), a coat hook, a calf-rest, a six-way adjustable headrest, and a collapsible cocktail table. Unlike before, there will no longer be a proper bulkhead between business class and economy, but rather there will just be a smaller (and lighter) divider.
Seats will continue to be arranged in a 2-2 configuration, as before.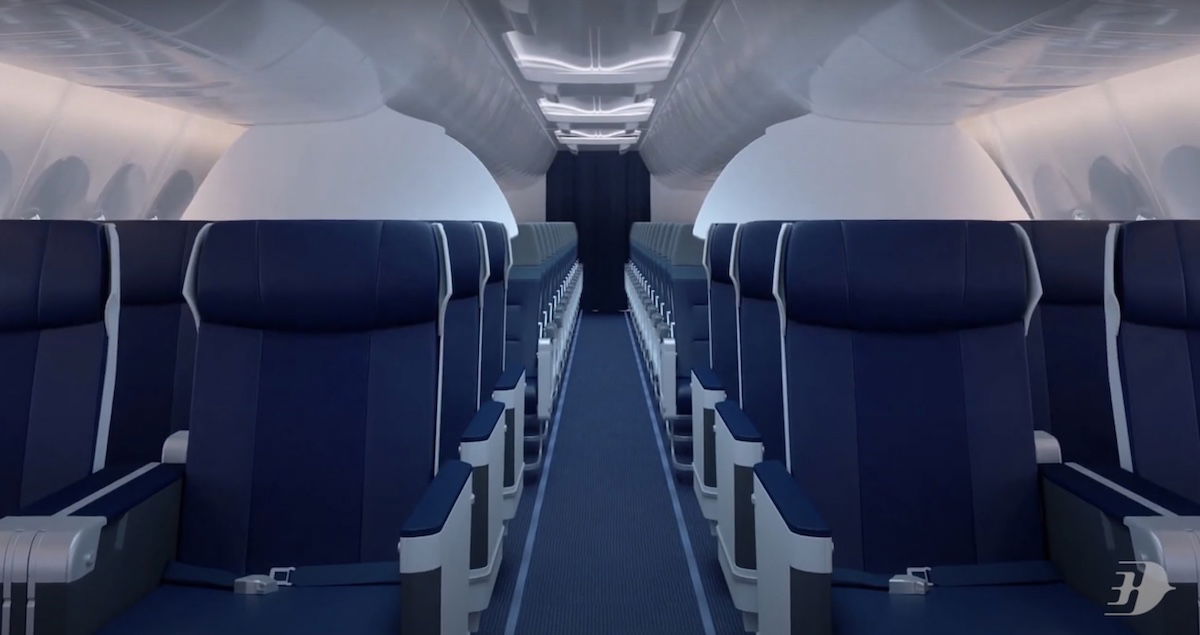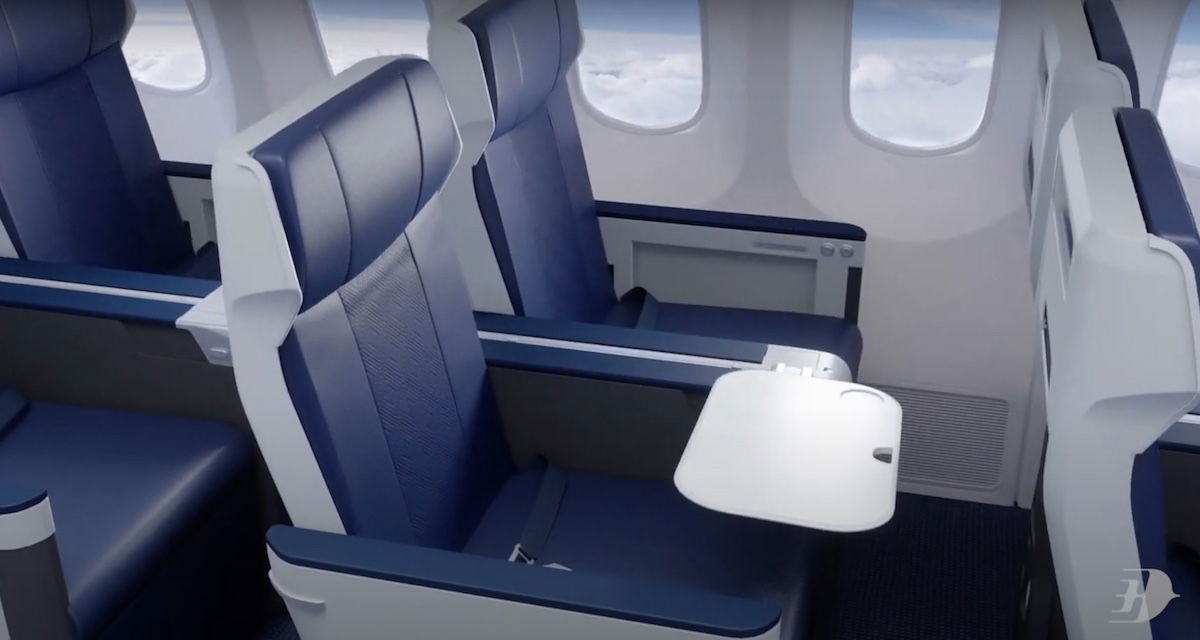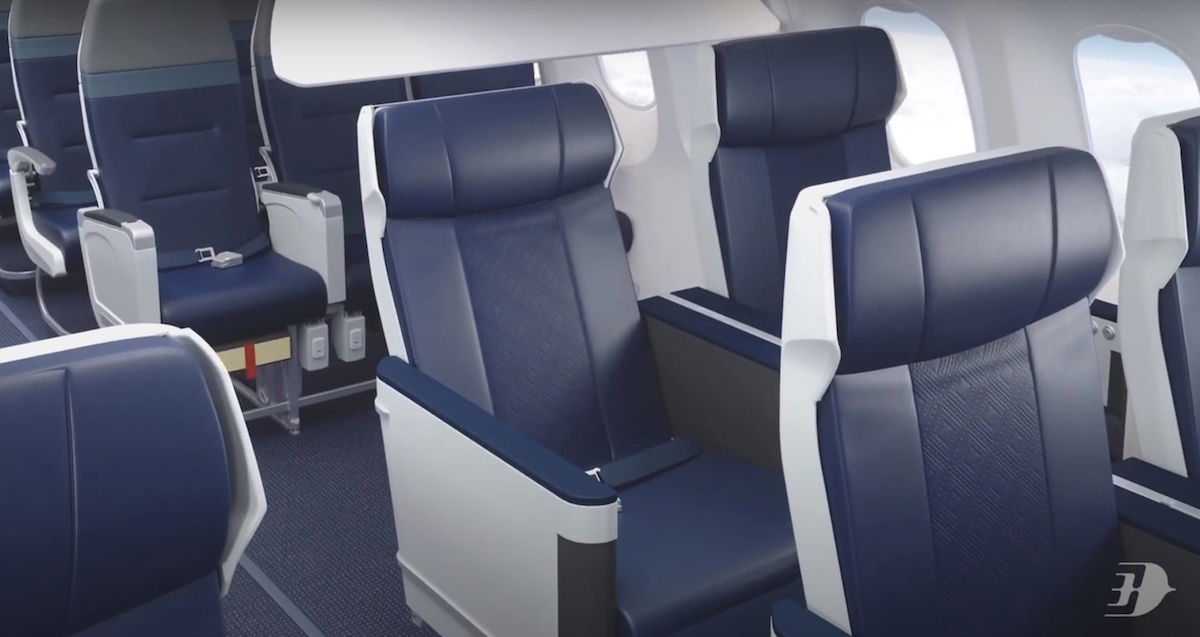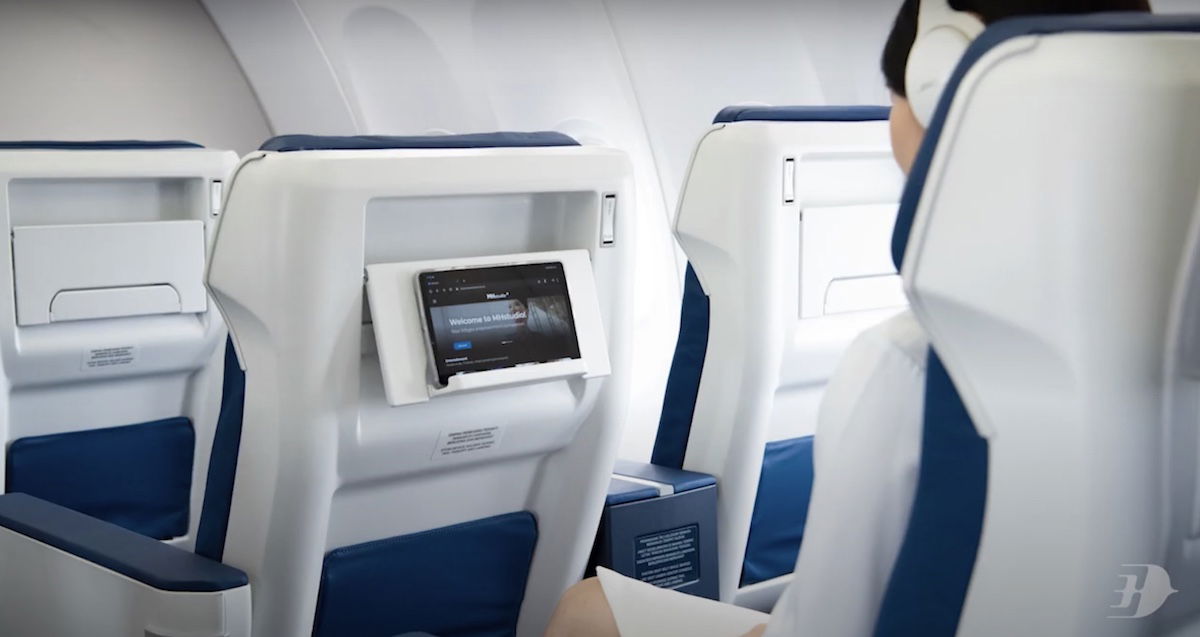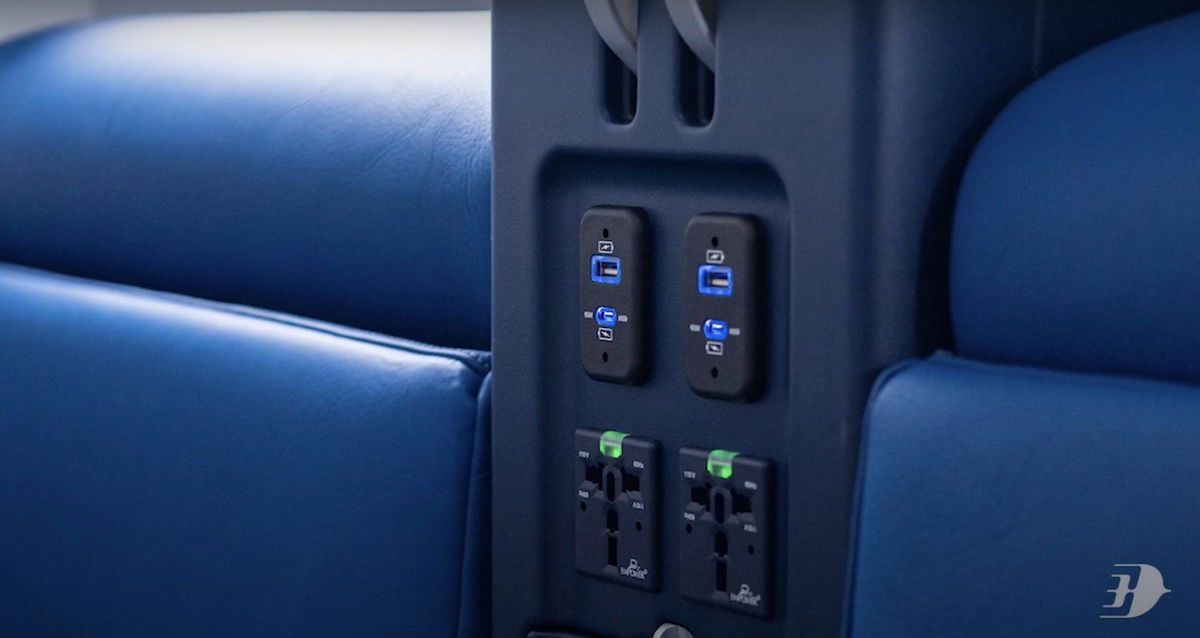 Is it just me, or does the cabin look a bit… blue?
New Malaysia Airlines Boeing 737 economy class
With the refresh, Malaysia Airlines' 737 economy class cabin is going from 144 seats to 162 seats, so the cabin is getting an extra three rows. Seat pitch will be 30″, which is allegedly the same as what it was before. Just as in business class, personal televisions are being replaced by personal electronic device holders.
Malaysia Airlines will offer streaming entertainment in the form of MHstudio, featuring movies, podcasts, music, books, games, and more.
Furthermore, Malaysia Airlines will have USB-A and USB-C outlets (though no AC power outlets) and a literature pocket in economy. The focus here is definitely on the seats being lightweight.
Seats will continue to be arranged in a 3-3 configuration, as before.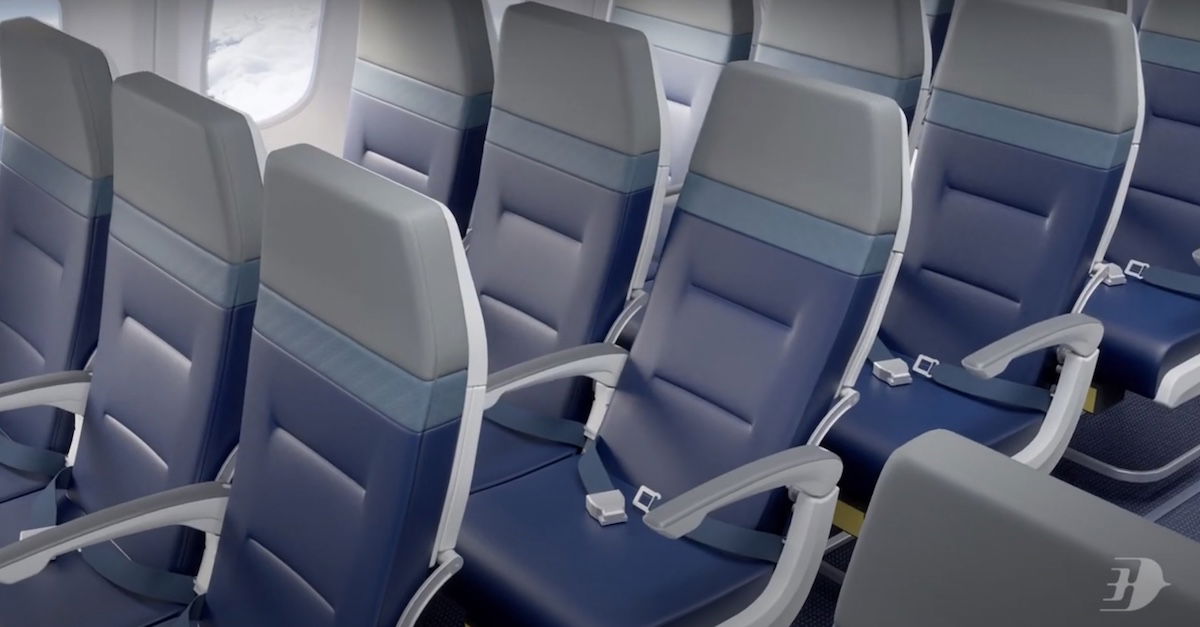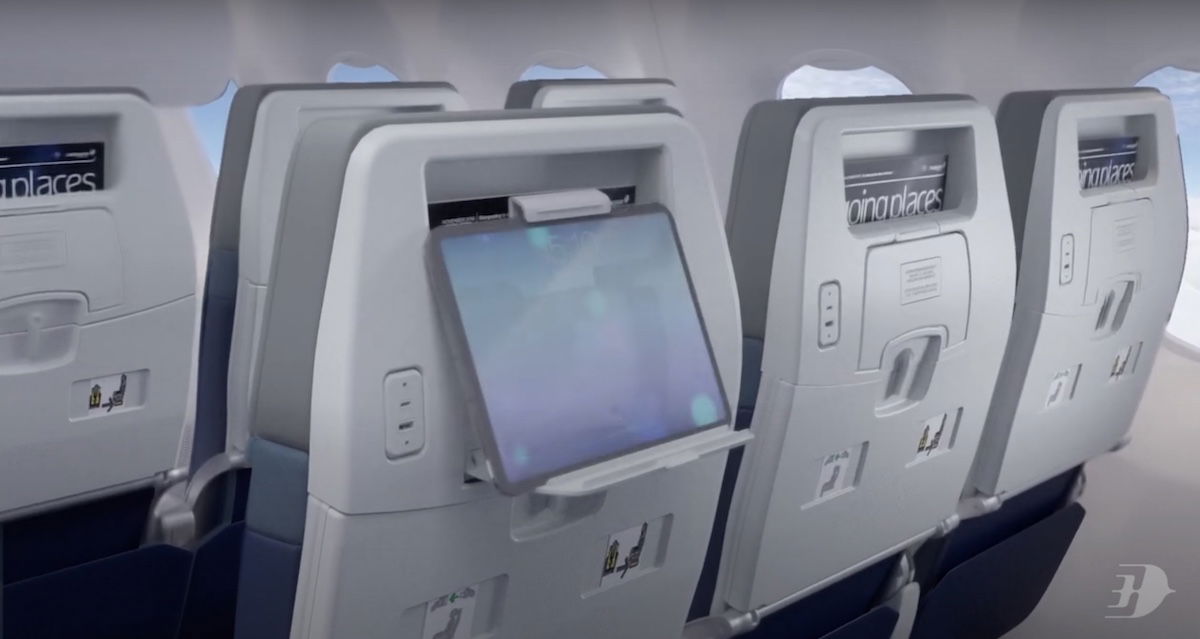 Malaysia Airlines' Boeing 737 MAXs are still a mystery
Malaysia Airlines has 50 Boeing 737 MAXs on order, including 40 737 MAX 8s and 10 737 MAX 10s. These are expected to be delivered to the airline as of 2024, though it's anyone's guess if that delivery timeline will stick.
Malaysia Airlines has been struggling financially for years, and there's no clear direction for where the airline is headed. At one point Malaysia Airlines executives had talked about putting flat beds on Boeing 737 MAXs, but then they backtracked on that.
It's possible that these interiors will also be on Malaysia's Boeing 737 MAX fleet, though we don't know yet, as there hasn't been an announcement one way or another.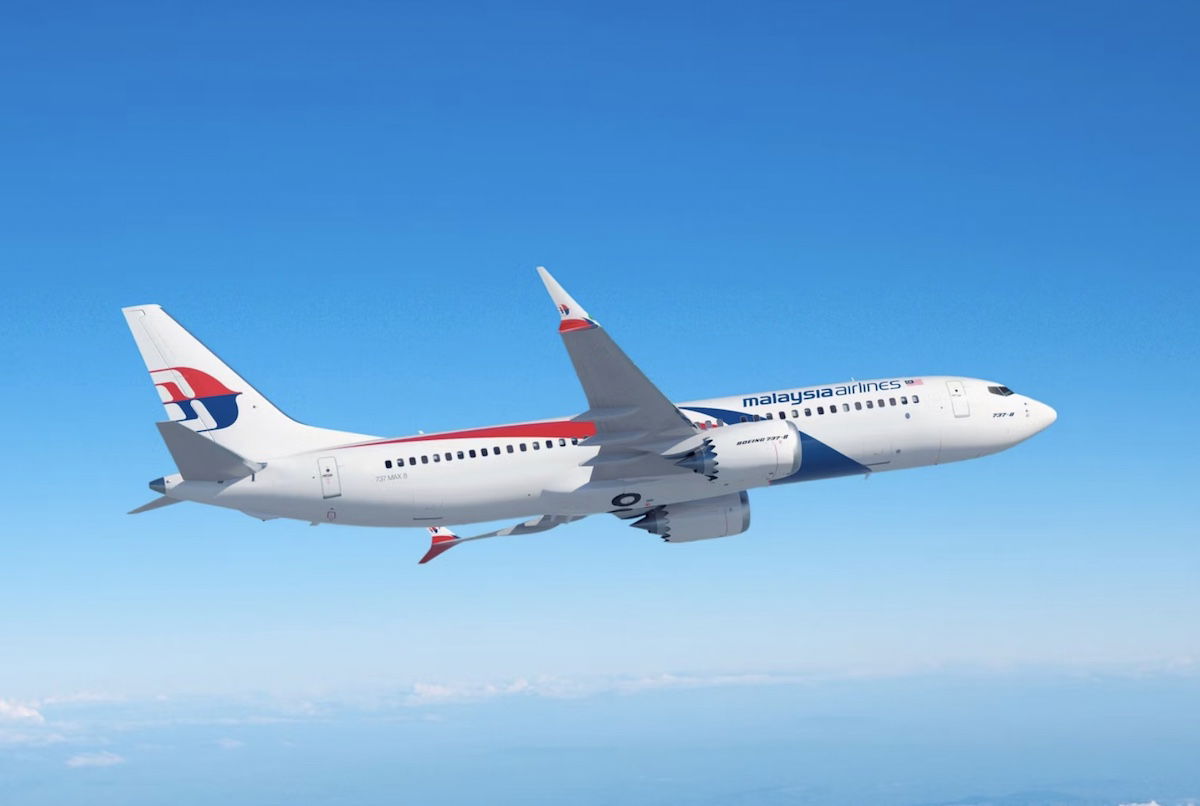 Bottom line
Malaysia Airlines will be refreshing the interiors of its Boeing 737 fleet. This includes reducing the number of business class seats, significantly increasing the overall seat count, removing personal televisions from the planes, and eliminating the bulkhead between business class and economy.
These changes aren't good for the passenger experience, though to be honest these changes seem sensible. Malaysia Airlines hasn't exactly historically been able to command a price premium in the region compared to other full service carriers, so a bit more efficient configuration could help economics.
This isn't a big deal for a short regional hop, though for routes like Kuala Lumpur to Perth, I'm sure these changes will be quite noticeable.
What do you make of Malaysia Airlines' Boeing 737 cabin changes?