The oneworld alliance's presence in Qatar keeps growing, with Iberia announcing plans to fly to Hamad International Airport…
Iberia launching Madrid to Doha flights
As of December 11, 2023, Iberia will launch a new daily, year-round flight between Madrid (MAD) and Doha (DOH). The flight will operate daily with the following schedule:
IB6701 Madrid to Doha departing 8:30AM arriving 5:35PM
IB6700 Doha to Madrid departing 12:55AM arriving 7:10AM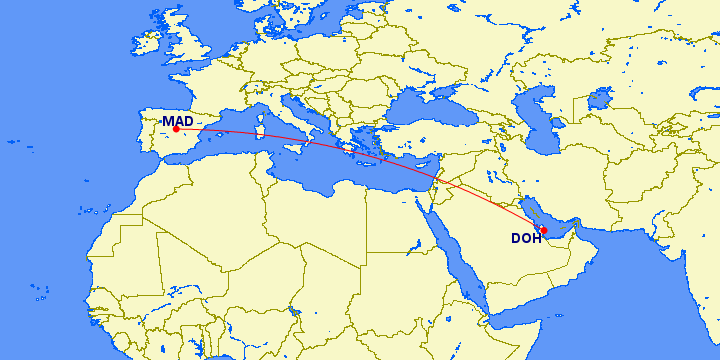 The 3,317-mile flight is blocked at 7hr5min eastbound and 8hr15min westbound. Iberia will use an Airbus A330-200 for the service, featuring 288 seats. This includes 19 business class seats and 269 economy class seats.
Keep in mind that Qatar Airways is one of the biggest shareholders of International Airlines Group (IAG), which is the parent company of British Airways and Iberia.
British Airways and Qatar Airways already have a joint venture that covers more than 60 countries. With Iberia also soon flying to Doha, the Spanish carrier is joining this joint venture as well. Between Qatar Airways and Iberia, there will be up to three daily flights between Doha and Madrid.
Obviously this route is primarily about connecting traffic, as Doha is an ideal place to connect if traveling to the Middle East, India, Africa, Asia, Australia, and beyond. Customers traveling on Iberia's service will be able to connect to roughly 200 destinations on Qatar Airways, and the flights are timed to maximize connectivity.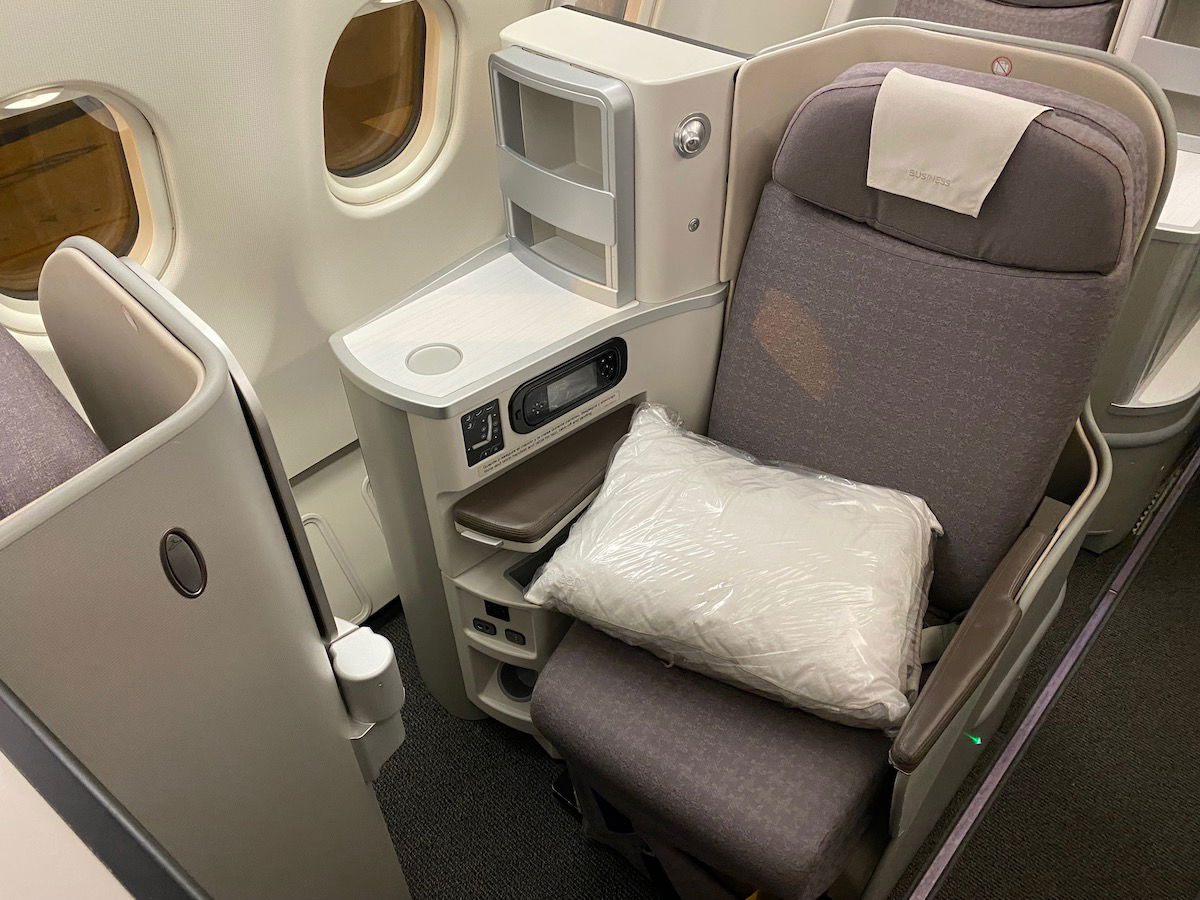 Doha's growing oneworld partner presence
Qatar Airways really dominates Doha Hamad Airport, though it's impressive the extent to which other oneworld airlines have started service to the airport. The airport now has flights from oneworld partners American Airlines, British Airways, Finnair, Malaysia Airlines, Royal Air Maroc, Royal Jordanian, and SriLankan Airlines. Japan Airlines recently announced it would launch flights to Doha, and now Iberia will fly to the airport as well.
It's my understanding that Qatar has been offering some very lucrative incentives for partners to launch service to Doha, beyond the typical kinds of offers we see for airlines starting new routes (like waived landing fees, etc.). So I imagine that has contributed to the amount of growth we've seen from oneworld partners.
Filling planes to and from Doha is easy, given how much of the world's population lives within a short distance of the Middle East. The challenge is filling these planes profitably, since these are often flights in fairly low yield markets, with passengers traveling very long distances.
This route makes a lot of sense, though, given that Iberia's network is much bigger going west than east, so this will enable one-stop connectivity to all kinds of destinations.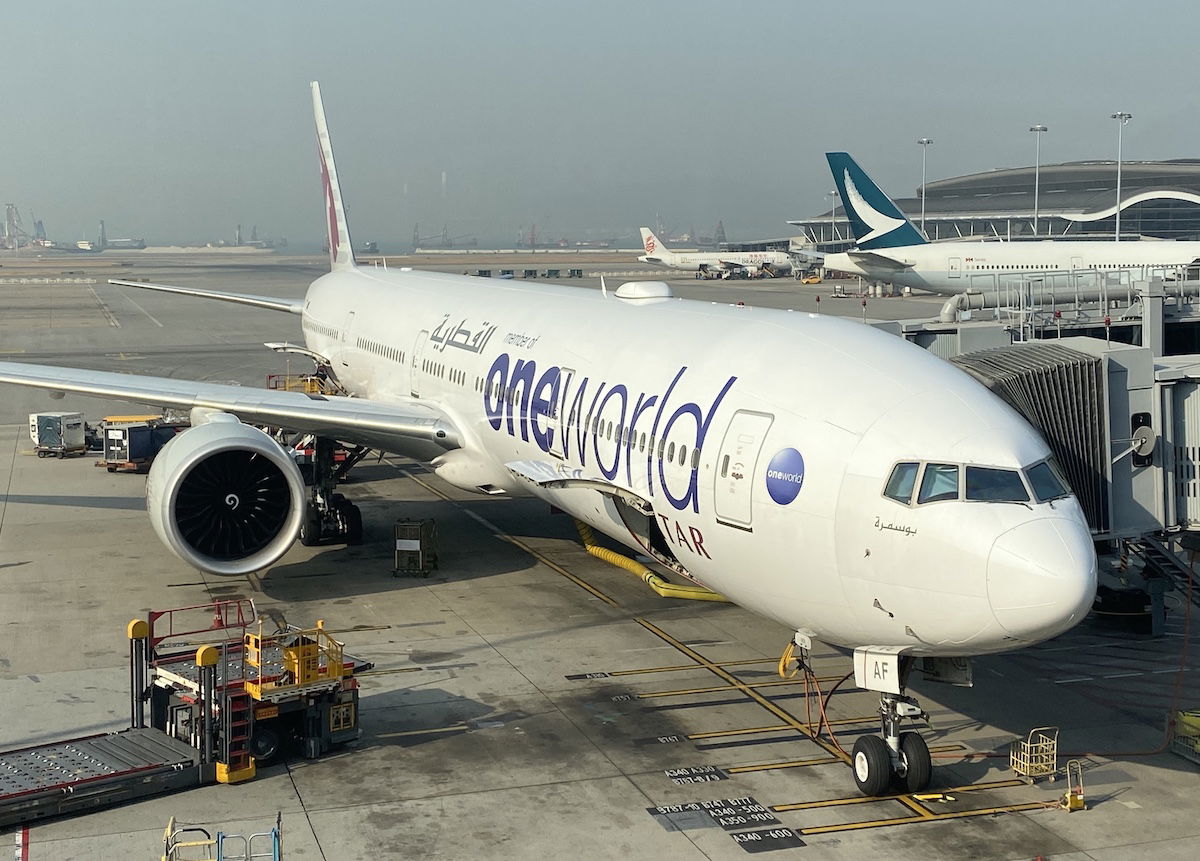 Bottom line
As of December 2023, Iberia will launch a new daily flight from Madrid to Doha using an Airbus A330. This is only the latest of an ever-growing number of oneworld carriers adding flights to Doha. This route in particular shouldn't come as a surprise, as Qatar Airways has a stake in IAG, and Iberia is also being added to the joint venture of British Airways and Qatar Airways.
Now, I couldn't imagine choosing to fly Iberia over Qatar Airways in this market, but that's a whole different story…
What do you make of Iberia's new flight to Doha?