Lufthansa only reopened its First Class Lounge in Frankfurt (near gate A13) as of the beginning of the month. Now the airline has opened up access to this lounge in a pretty major way.
Buy Lufthansa First Class Lounge access for €149
Lufthansa has a dedicated webpage through which it sells lounge access. Historically the airline has sold access to some of its less premium lounges, but now the airline is even selling access to its First Class Lounge.
For €149 (~$176) you can now buy access to the Lufthansa First Class Lounge Frankfurt, regardless of which airline you're flying, and regardless of whether or not you have elite status. You're eligible as long as you have a valid same day boarding pass on any airline. There's no limit to how long you can enjoy the lounge, as long as you have same day travel. The lounge is currently open daily from 6AM until 9:30PM.
Previously the lounge was exclusively available to Lufthansa and SWISS first class passengers, as well as top-tier Miles & More HON Circle members.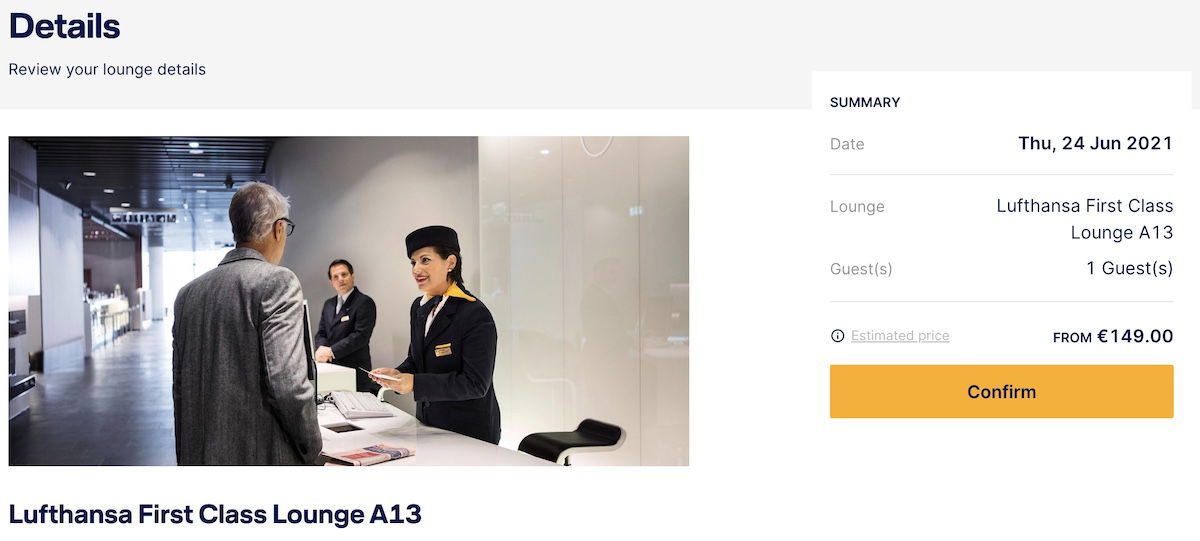 This isn't the first time that Lufthansa has sold access to its First Class Lounges. Back in 2017, Lufthansa began selling First Class Lounge access, but in a much more restrictive manner. That was only available to Miles & More Senator members, it was only valid for a limited time, it was only valid when traveling in business class or premium economy on an intercontinental flight, and the lowest cost was €249.
Suffice to say that the requirements this time around are much more lax. In fairness, it goes without saying that business travel is way down, and that Lufthansa's first class fleet has shrunk considerably, so the demand for this lounge has decreased significantly.
Only time will tell if this is just a temporary measure intended to boost revenue until long haul and business demand starts to recover (and Lufthansa restores capacity), or if this opportunity sticks around in the long run.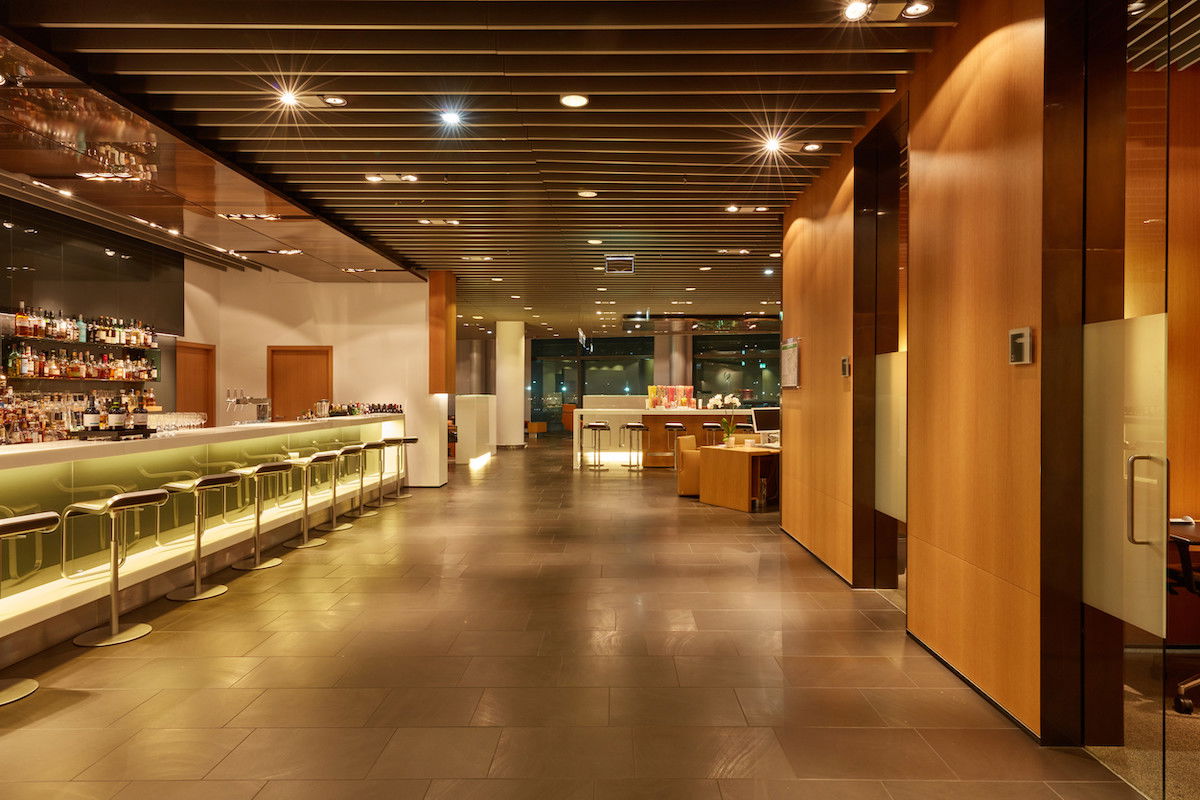 Does this dilute the first class experience?
I would imagine Lufthansa selling First Class Lounge access will make people feel one of two ways:
Some will think this dilutes the first class experience, since you can essentially purchase various parts of the experience at a discount
Some will think this is a smart way to generate revenue, and in some cases could even represent a good value if you have a long enough layover
Lufthansa is far from the first airline to sell access to its most premium lounges. For example, Air France, Emirates, and Qatar Airways also sell access to their most premium lounges (or at least did when they were open), but at a higher cost and with more restrictions.
In general here's my take on Lufthansa selling lounge access:
For the time being this seems totally reasonable and like a win-win, given the extent to which international first class and HON Circle travel is down
I can't imagine this pricing will be maintained in the long run, and don't see this ever including the limousine service (which is currently suspended), and/or access to the First Class Terminal
I am somewhat surprised by the complete lack of restrictions, given that Lufthansa almost tries to be "exclusive" on principle sometimes with its first class product
At €149, this could represent a solid value, especially if you enjoy these kinds of premium experiences, and if you have a long layover and plan on eating & drinking (when the lounge first reopened there was no service due to local regulations, but that has now changed)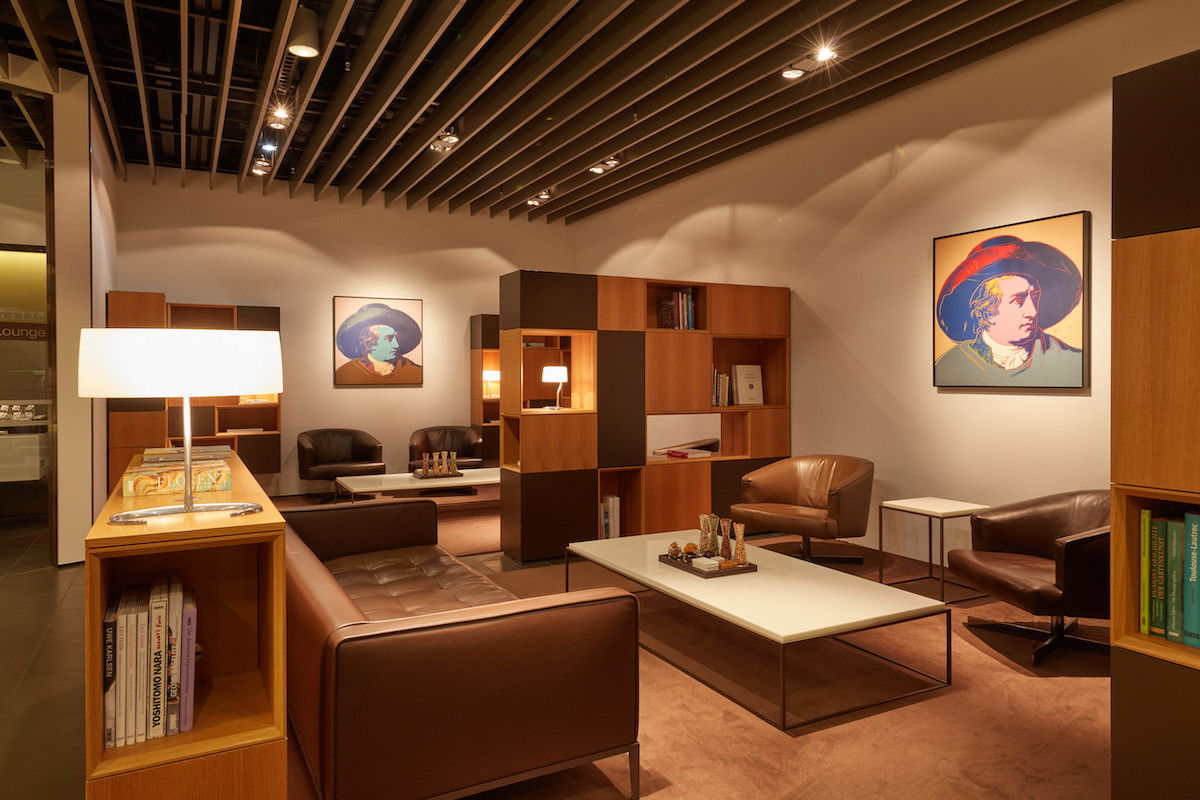 Bottom line
Anyone can now buy access to the Lufthansa First Class Lounge Frankfurt for €149. We've never seen access to this lounge sold so readily and at such a low price, so it is truly a reflection of the times. I can't imagine this pricing will stick over time, but for now this seems like a smart way for Lufthansa to reduce its losses from having this lounge open.
What do you make of Lufthansa selling access to its Frankfurt First Class Lounge?