Hyatt has today unveiled the details of its newest hotel brand, Hyatt Studios.
What is the new Hyatt Studios brand?
Hyatt Studios is Hyatt's new extended stay brand, which is described as Hyatt's entry into the upper-midscale lodging market. The brand was conceived through direct collaboration with hotel developers, and more than 100 letters of interest have already been signed.
Construction on the first property should start in 2023, and the first hotel will open in late 2024. Surprisingly, Hyatt shares that this brand will entirely consist of newly built properties, and not of conversions of existing properties.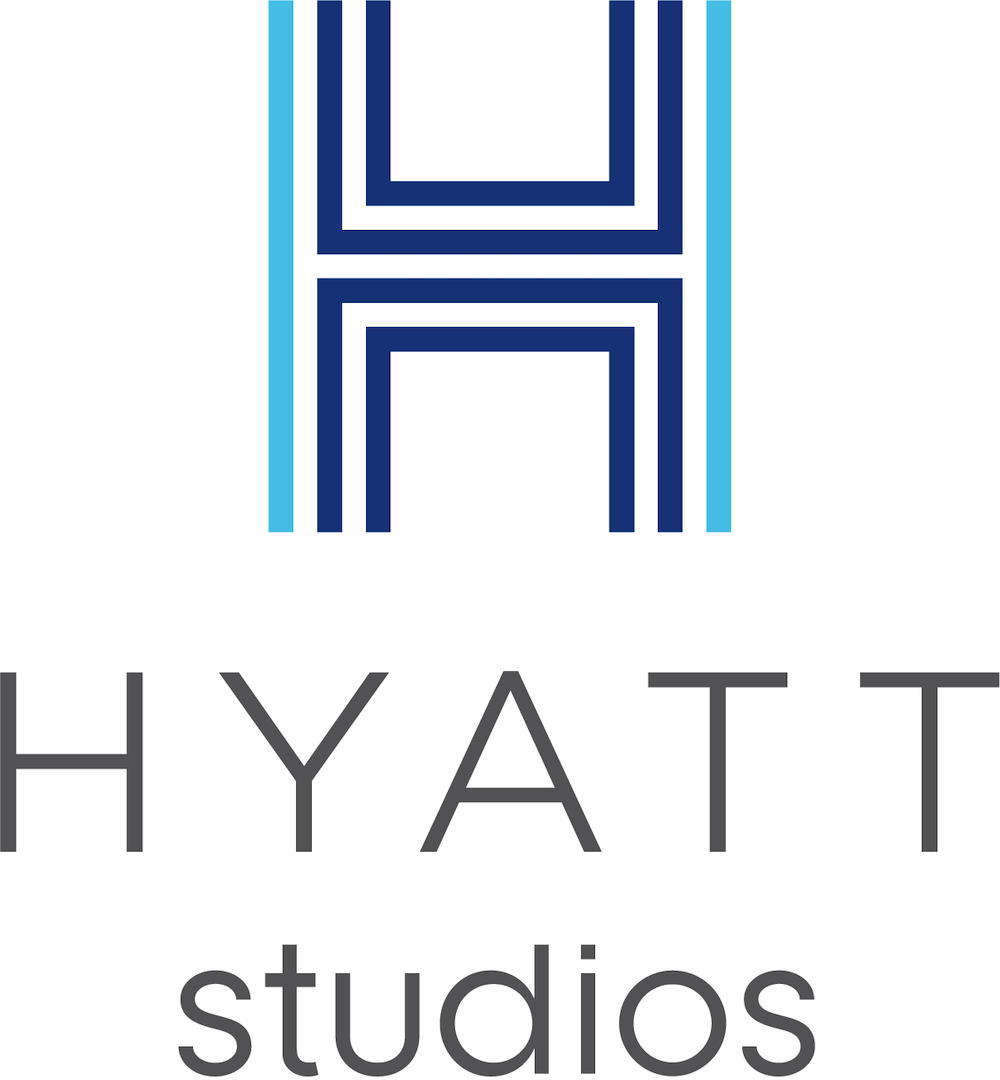 The Hyatt Studios brand will offer suites with kitchen amenities (not to be confused with full kitchens). Property amenities will include a grab & go breakfast, and a 24-hour market, with items that can be prepared in guest room kitchens, using a microwave.
Hyatt Studios will join Hyatt Place, Hyatt House, and Caption by Hyatt, in the select services category. Here's how Hyatt describes what precipitated this brand:
The immediate interest from the development community in the Hyatt Studios brand is a testament to Hyatt taking a developer-informed approach to creating this brand, prioritizing scalable construction options and an efficient operating model designed to adapt to local market needs across primary, secondary and tertiary markets alike. The brand is designed to be flexible based on developer needs, accommodating both extended-stay and shorter length-of-stay leisure and business transient guests depending on the hotel's market and guest base.
Below you can see the first renderings of the Hyatt Studios brand.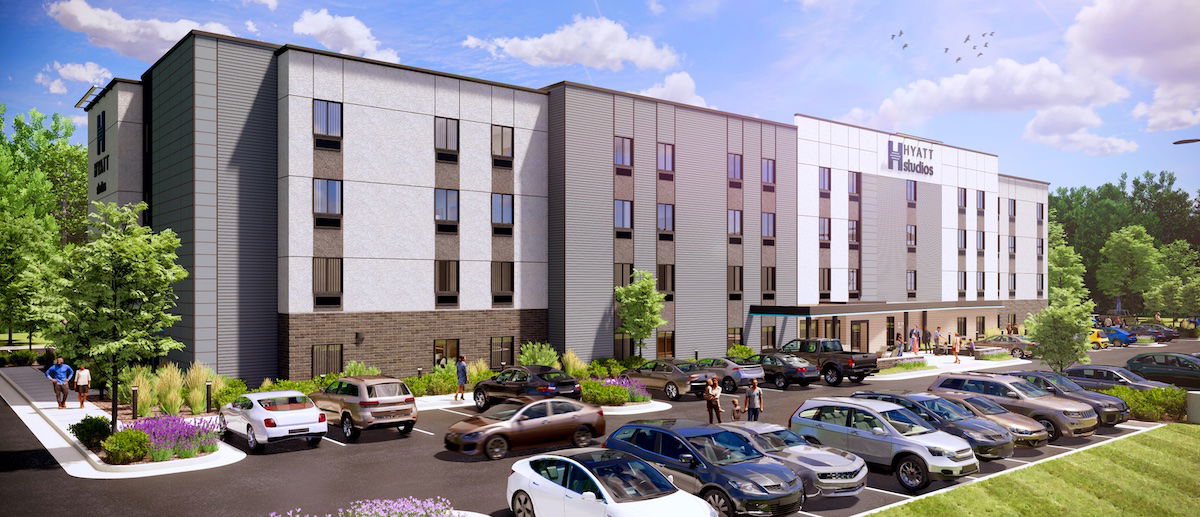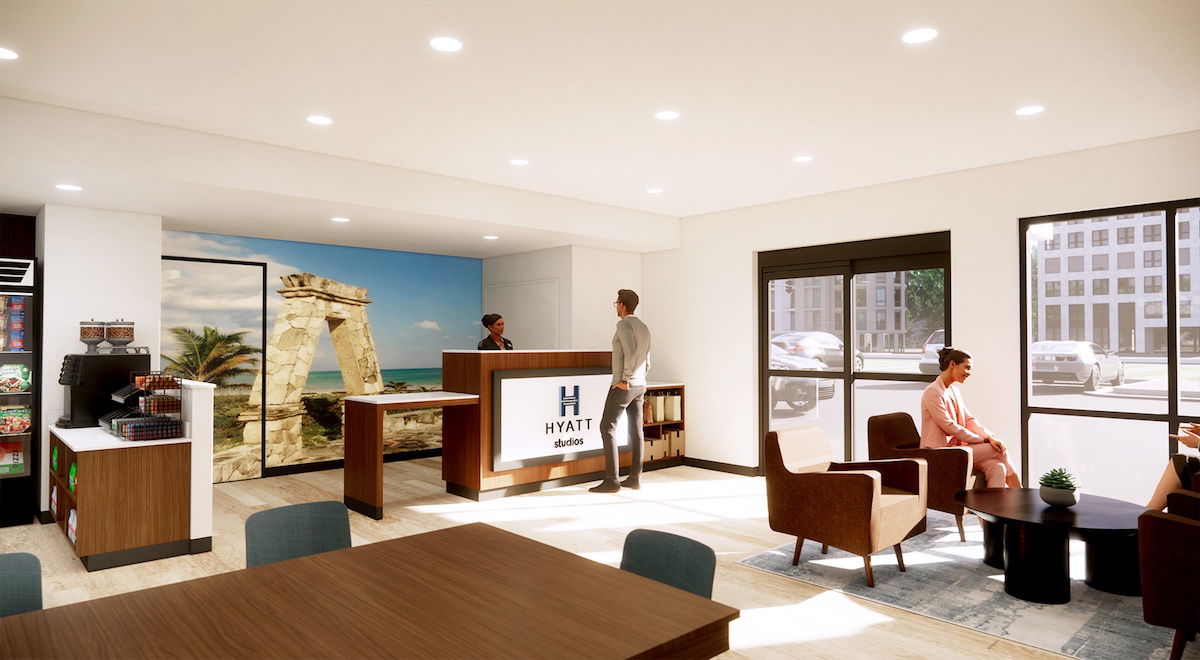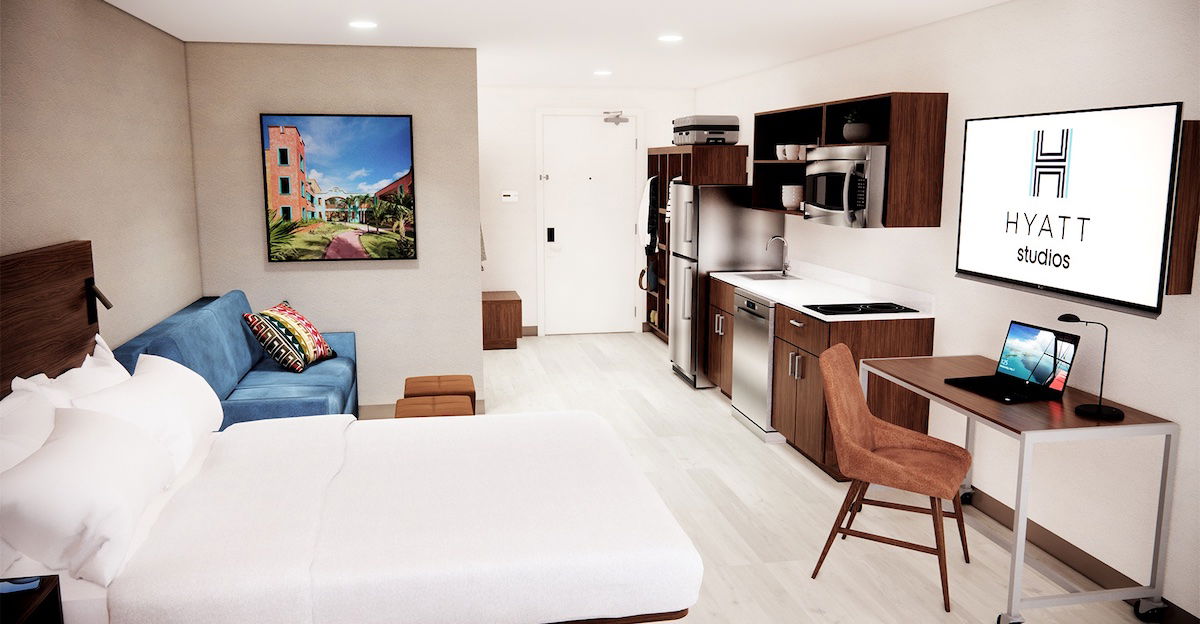 Why hotel groups create new hotel brands
Before I share my thoughts on the new Hyatt Studios brand, I think it makes sense to talk about why hotel groups start new hotel brands. It's not necessarily to be able to sell to consumers, but rather to be able to sell to hotel owners.
For the most part, the global hotel chains don't own most of their hotels, but rather they have management or franchise agreements for them. The reason they create so many new brands is so they have something to pitch to investors.
They try to make each brand seem unique, in hopes of getting an owner to choose their brand over a competitor. That's why there's also such little innovation when it comes to new hotel brands. Instead I feel like we just see each of the major hotel brands introduce similar concepts over and over.
My take on the new Hyatt Studios brand
I guess it's nice that Hyatt's portfolio will continue to grow, though everything about this brand screams "quantity over quality." That's fair enough, since Hyatt is a publicly traded company, but I can't imagine I'm alone in not getting very excited here.
A few thoughts:
Usually hotel companies put their best foot forward with renderings of new properties, so if the above is the best we can expect, then I think it's safe to say that this brand will be really bland; this bland design is even more surprising when you consider that this brand will consist exclusively of newly built properties (rather than conversions)
I think the key point about Hyatt Studios is that "the brand is designed to be flexible based on developer needs" — in other words, don't expect much in the form of brand standards
Hyatt House is supposed to be Hyatt's extended stay brand featuring kitchens, so is Hyatt Studios different in that there won't be the same consistent brand standards and this will be a little lower end, or what?
While I can appreciate when hotels have large suites that have a kitchen area, this room design just looks plain strange to me, with a kitchen just smack dab in the middle of the room
Frankly many extended stay brands confuse me; what percent of guests really need a full size fridge, when there are limits to what you can really cook and prepare in the room?
Hyatt states that Hyatt Studios will cater to the "high-end guests within its segment," so I guess that means it's more premium than something like Extended Stay Americas?
While Hyatt is the hotel group I'm most loyal to, I can't help but point out the ridiculous amount of brand inflation we've seen at Hyatt in recent years, all while the group's portfolio is a fraction of that of Hilton and Marriott
Bottom line
Hyatt Studios is Hyatt's newest hotel brand, and it's an extended stay brand where each room will feature a kitchen of sorts. The big question is what differentiates this from a Hyatt House or Hyatt Place, and it seems that the main difference is that developers have a lot more flexibility.
In other words, don't expect much in the way of consistency when it comes to design or brand standards. Hyatt Studios will feature a complimentary grab & go market, as well as food for purchase, which you can heat in your microwave (yum).
If you're not excited, don't worry. Just remember that these new brands are designed for hotel owners, and we're just the product.
What do you make of the Hyatt Studios brand?