I'm not sure what to make of this, though I can't wait to follow along. A month ago we learned about how Global Airlines had acquired its first Airbus A380, and now the airline reportedly has agreements in place to acquire three additional A380s.
The basics of airline startup Global Airlines
In mid-2022, I wrote about Global Airlines, which promised to "bring back the golden age of air travel with a modern flair." The UK-based airline claimed to already have three Airbus A380s in its fleet, and stated that it would have over 100 wide body jets by 2025, and be "the only premium carrier of choice for transatlantic flights."
Roughly a year ago, the airline shared the below routemap of the "perspective" routes it would operate as of 2023, as it would fly from London Gatwick to… just about everywhere (including Sydney, even though that's not within range for any current aircraft).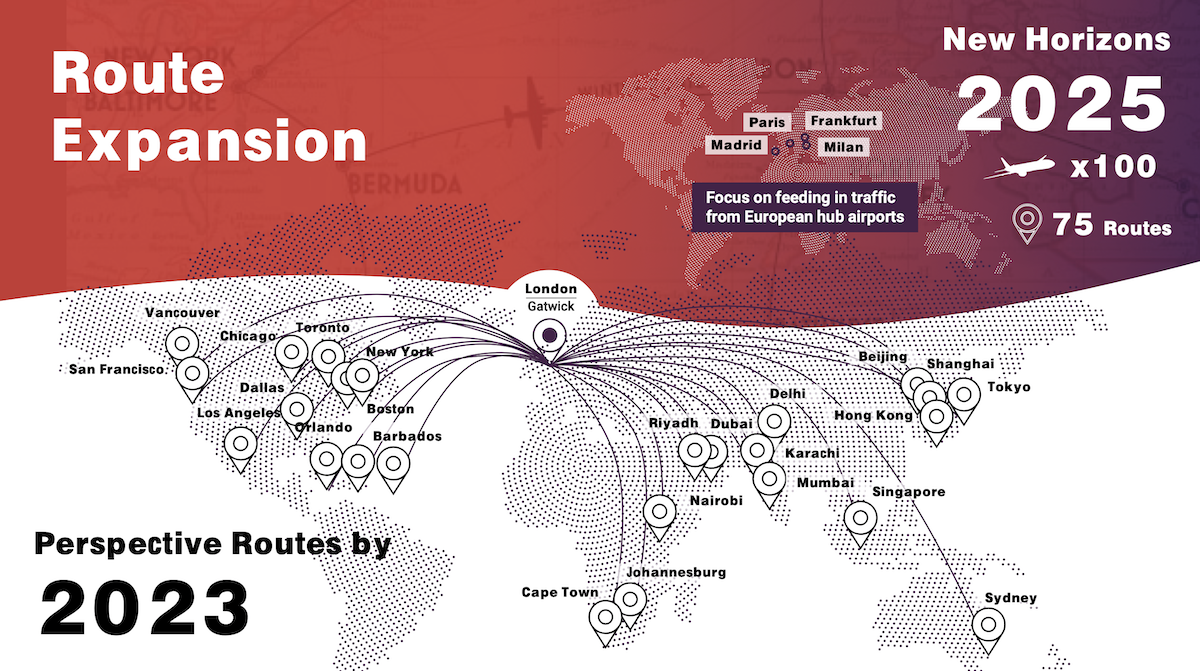 Global Airlines promised to have the world's best first class, as each seat would be over 12 feet long, and there would be the potential for a double bed. Each first class suite would even have a private bathroom.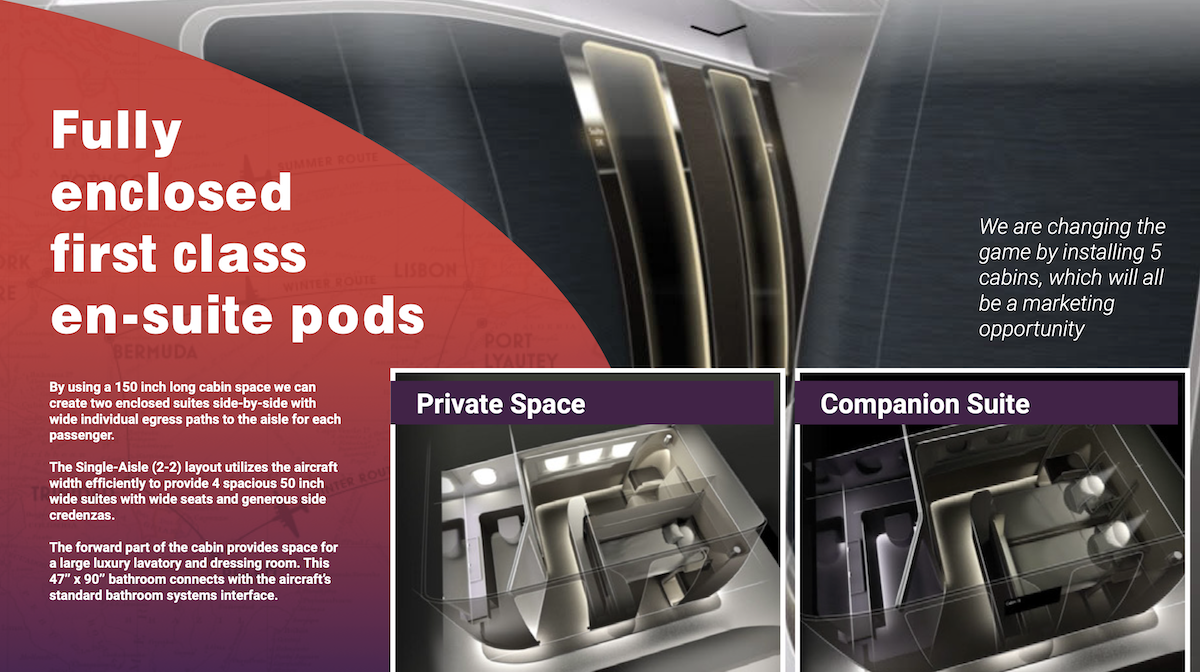 While there would also be business class, premium economy, and economy, the most interesting other cabin would be "gamer class," where gamers could "pay a premium for this cabin to play Xbox and PS5 both individually and between other passengers in the cabin."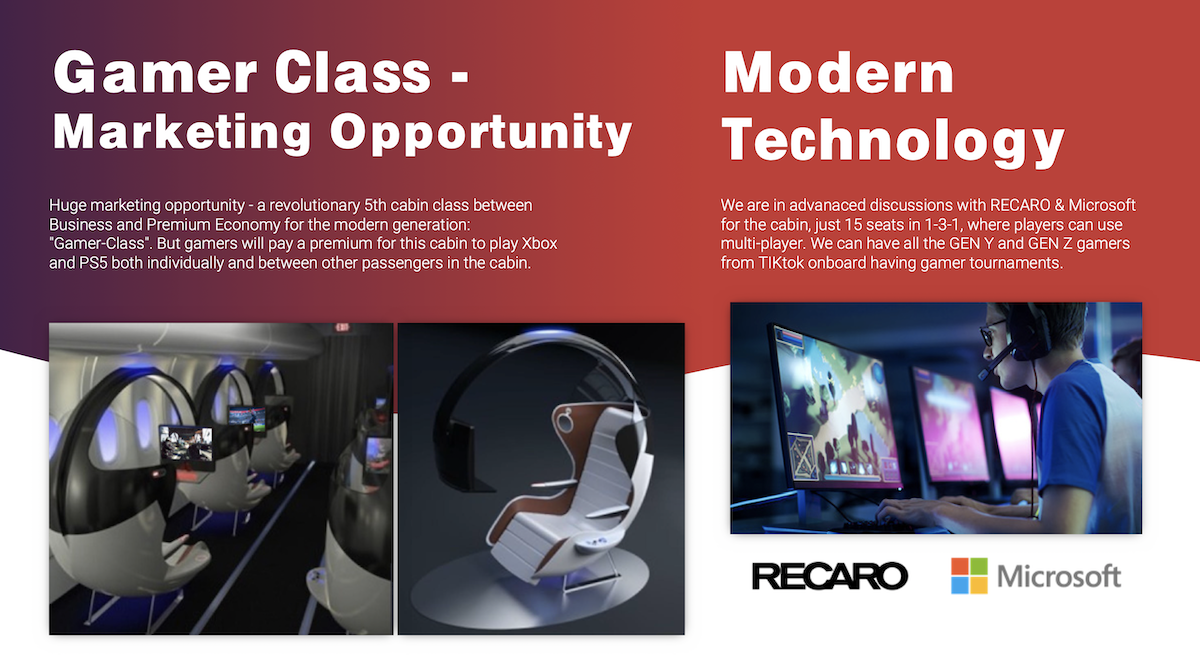 For those curious, the person behind the airline is James Asquith, who was the youngest man to visit every country in the world, and who is also the founder of Home Swap, which is a large home exchange platform (it claims to have 10+ million users). He has over a million followers on Instagram, and posts a lot of pictures in premium cabin airline seats.
Global Airlines acquires four Airbus A380s
After what we learned in mid-2022, I wasn't expecting that much would come of this airline. Though we were all caught off guard several weeks back, when we learned that Global Airlines had acquired its first Airbus A380, which it bought outright:
"The purchase of our first aircraft demonstrates that we are well on the way to launching Global. The next step is to overhaul and refit the aircraft to our high specification, providing our customers with the best experience in the sky today. Acquiring our aircraft rather than leasing showcases our commitment to financial security and resilience from day one."
Global Airlines has purchased this aircraft from German aircraft finance company Doric Aviation. The company plans to launch service in the spring of 2024, initially flying from London to Los Angeles and New York.
While I was skeptical, it does indeed appear that this transaction has happened, and an aircraft has even been painted in at least a partial Global Airlines livery.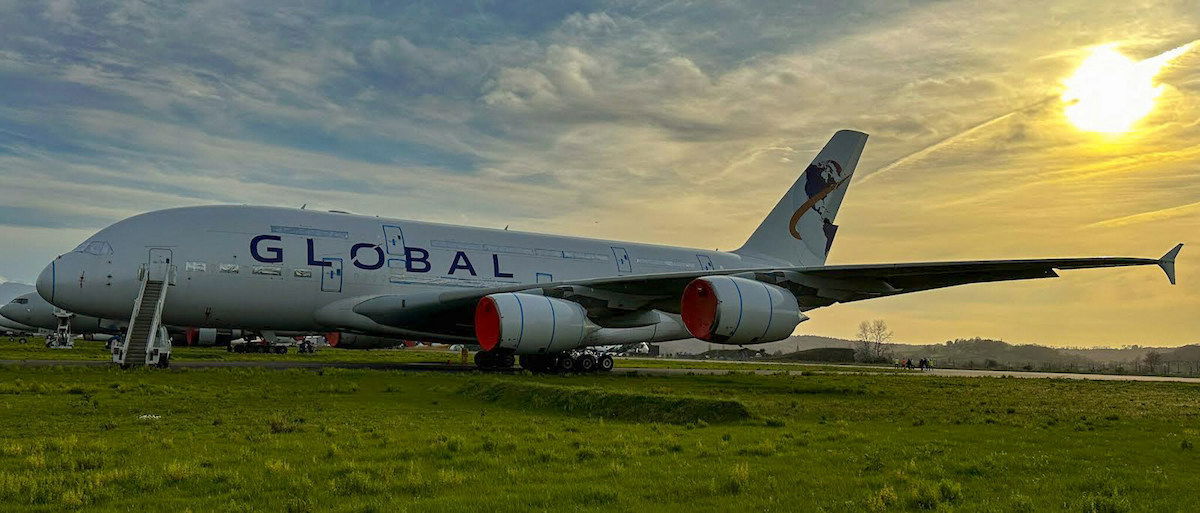 Interestingly this aircraft appears to be the sixth Airbus A380 ever built:
So the world's only secondhand Airbus A380 will now become the world's only thirdhand A380 (is that even a term?).
There's now an additional update. Global Airlines has announced that it has entered into agreements to acquire three additional Airbus A380s, for a total of four A380s. These aircraft have been purchased for an undisclosed amount, and we're told that further details about the aircraft, the acquisition, and the planned retrofits, will be announced in the coming months.
My take on Global Airlines acquiring an Airbus A380
Global Airlines is more legitimate than I was expecting, in the sense that the airline actually raised the money to buy a jet. Now, in fairness, the list price of a new A380 used to be close to $450 million, though airlines never actually pay list prices.
This A380 would have otherwise just been scrapped, so I have to imagine that the purchase price for this jet was in the very low eight figures. So while it's a "deal" on an A380, admittedly it's still a substantial sum of money.
So, will Global Airlines actually launch, or what happens next?
It's one thing if the founder actually had realistic plans to begin with, but suggesting that flights will launch in the spring of 2024, and that the airline will have 100+ planes in a couple of years, seems beyond highly unrealistic
While the airline got a deal on these planes, if it actually plans to configure cabins in the way that's being promised, that work will cost tens of millions of dollars
I'm not suggesting that Global Airlines is a scam like Baltia, but let's keep in mind that Baltia had acquired a Boeing 747, but never actually operated a passenger flight in 20+ years
Suffice it to say that the avgeek in me would love to see Global Airlines launch, because an airline flying Airbus A380s with awesome configurations sounds like a dream come true. But I can't help but feel that odds are heavily stacked against the company and its investors. If I had to guess, I'd give this airline an under 10% chance of launching (and significantly less than that, but I'm trying to be positive here!).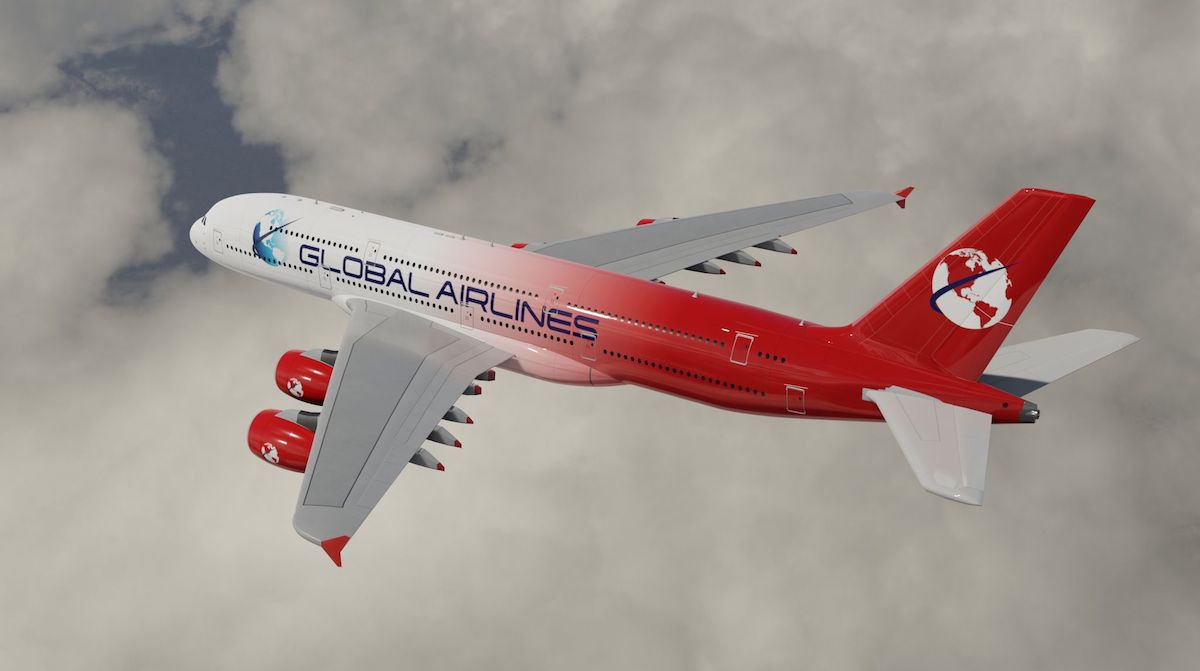 Bottom line
Global Airlines has reportedly acquired four Airbus A380s, which it plans to use to start operating transatlantic flights next year.
I'm kind of shocked that Global Airlines actually seemingly has agreements to acquire four planes, and presumably got investors onboard with the concept. Whether or not this airline actually launches is a whole different story, though. This is going to be a fun one to watch. Like I said, I'm convinced this isn't going anywhere, though I'd love to be wrong.
What do you make of this Global Airlines A380 situation?