I enjoy keeping up with all kinds of airline startups, whether they be real or fake — I don't discriminate. Well, I have to say, this has to be one of the more bizarre airline startup concepts I've seen.
On the one hand, it seems totally fake, and screams "avgeek teen does school project about make believe airline." On the other hand, it seems to have some (at least semi) legitimate people behind it.
Global Airlines, the world's new A380 airline?
There's a website up for Global Airlines, which is promising to "bring back the golden age of air travel with a modern flair." According to the website, Global Airlines already has three Airbus A380s in its fleet. But that's only the beginning, because by 2025 the airline expects to have over 100 wide body jets, and be "the only premium carrier of choice for transatlantic flights."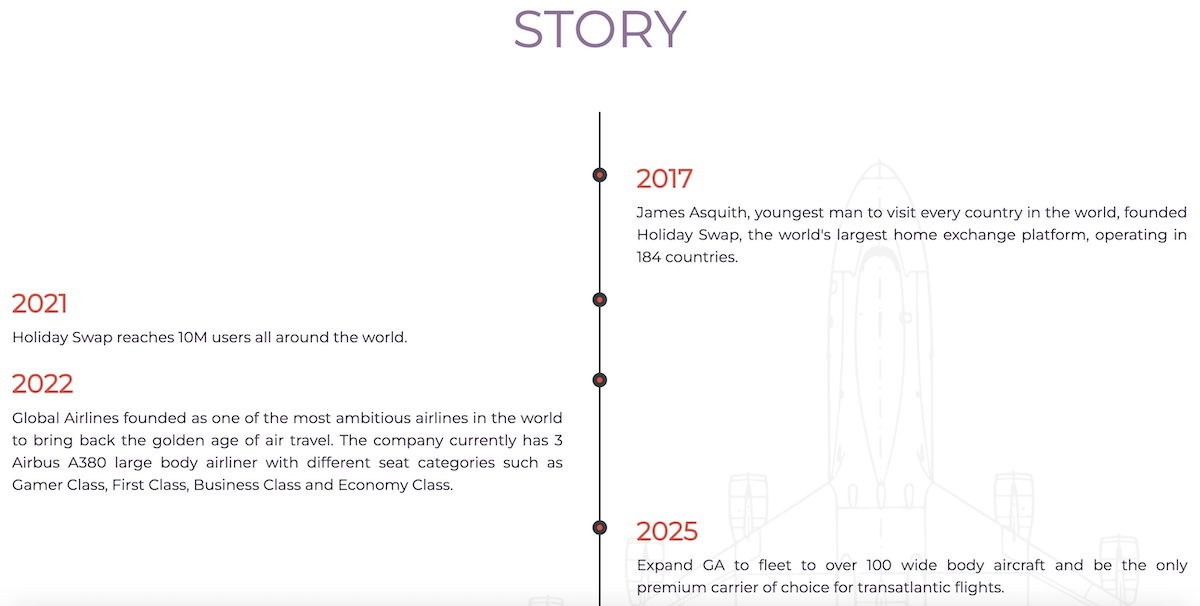 Below you can see the "perspective" routes by 2023, as the airline would offer flights from London Gatwick to just about everywhere. Then by 2025, when the airline has 100 planes, it would also offer service from other major hubs in Europe. Who needs Qantas' Project Sunrise, anyway? Global Airlines will fly nonstop from London to Sydney by 2023!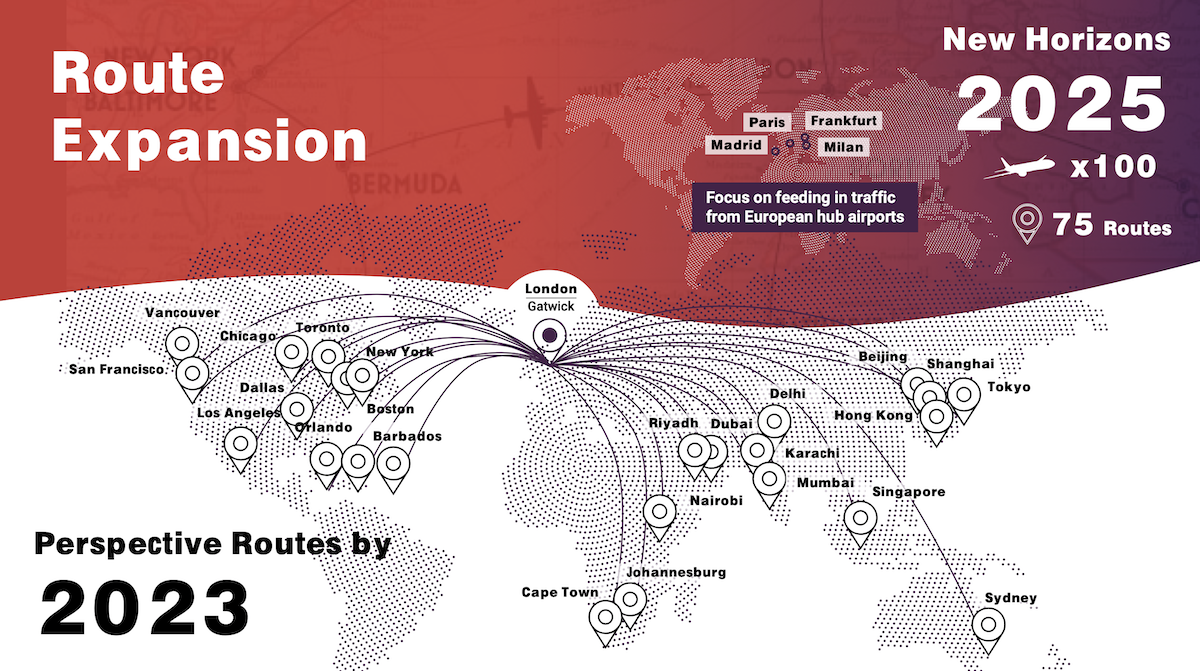 Global Airlines would have what's probably the world's best first class, as each first class suite would be over 12 feet long, and there would be the potential for a double bed. Each first class suite would even have a private bathroom.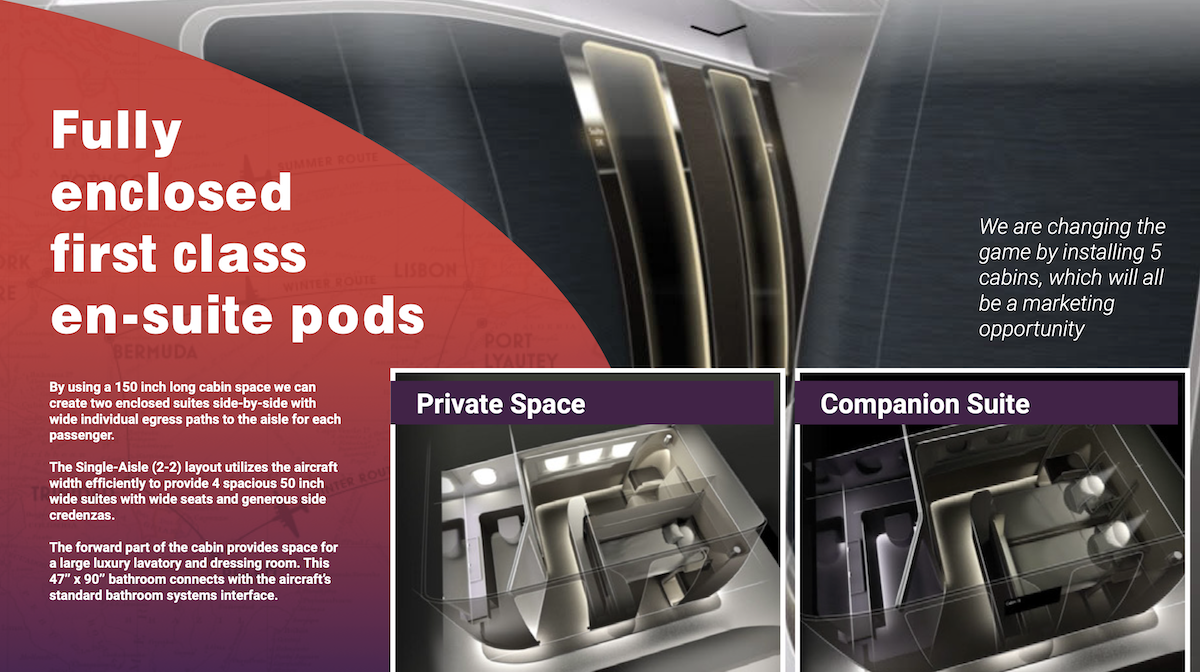 While there would also be business class, premium economy, and economy, the most interesting other cabin would be "gamer class," where gamers "will pay a premium for this cabin to play Xbox and PS5 both individually and between other passengers in the cabin."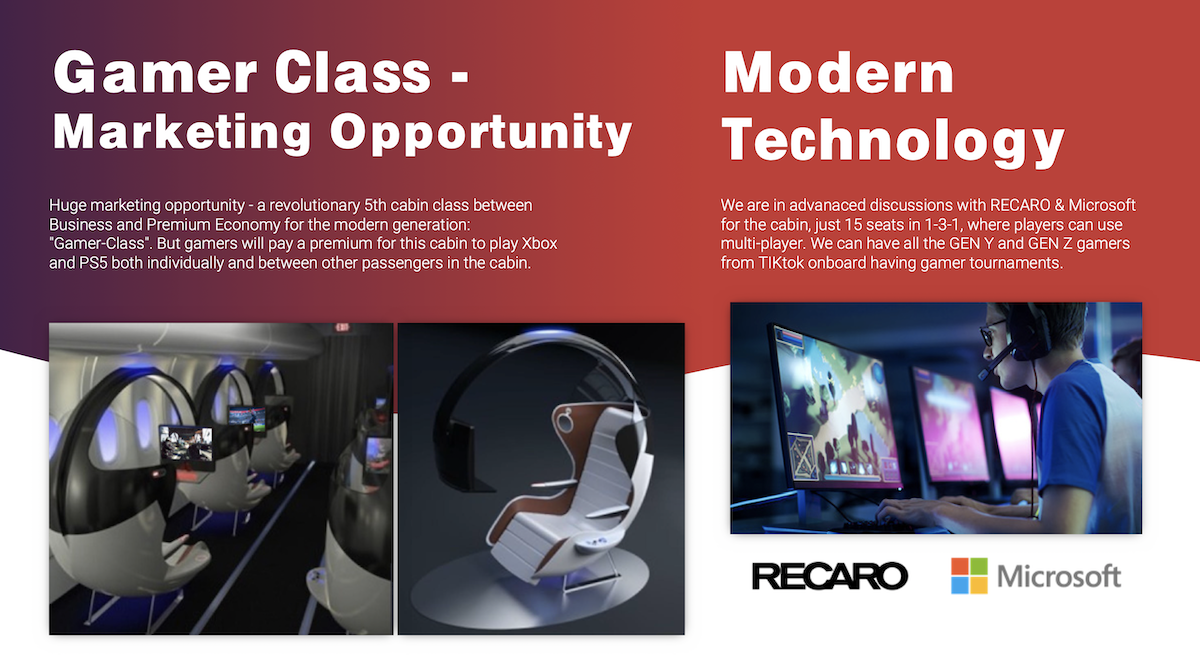 There are even plenty of pictures of the Global Airlines A380 (which makes sense, since apparently there are already three of them). 😉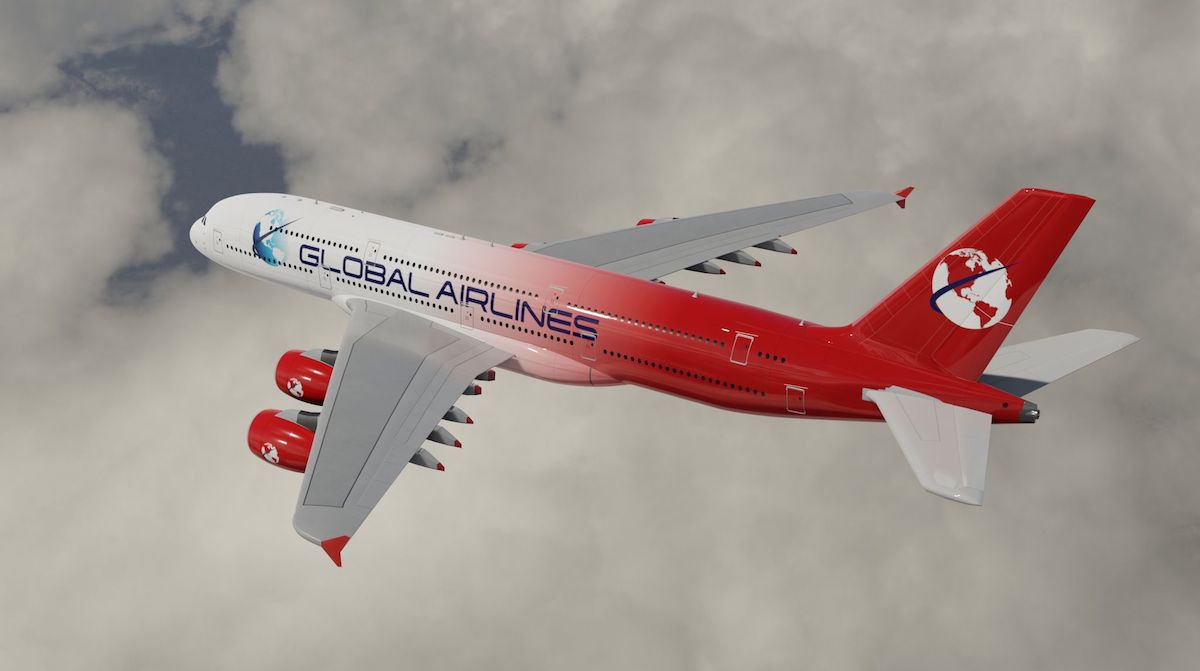 Global Airlines describes its vision as follows:
"We will innovate through barriers. Our service and product offerings will be unconstrained by aviation paradigms. Our focus is on creating enjoyment at every touchpoint, turning a customer centric approach into the best possible real time experience. We will attain and sustain a reputation as the best airline, by bringing delight to the overall air travel experience from start to finish. Our vision and mission will be enabled by our innovative but careful planning and expertise in operations, investment, acquisition, growth strategies and finance."
So many words to say so little! I feel like they could have squeezed the word "synergies" into that, just for good measure?
Despite the similar names, note that there's no connection between Global Airlines and Global Ghana Airlines, though I can see where the confusion would come from.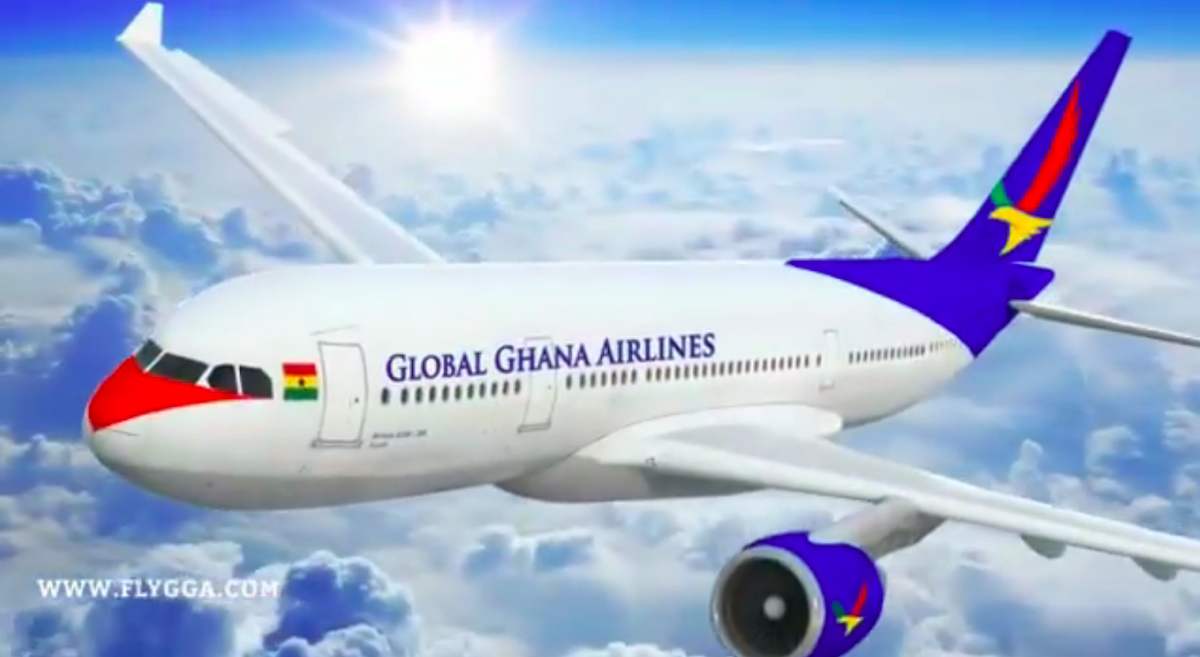 Who is behind Global Airlines?
Here's the thing that I find strange (I mean, other than all of this). It's claimed that the person behind Global Airlines is James Asquith, who was the youngest man to visit every country in the world, and who is also the founder of Home Swap, which is apparently a large home exchange platform (it claims to have 10+ million users). He has over a million followers on Instagram, and posts a lot of pictures in premium cabin airline seats.
Furthermore, the reason I know about this airline to begin with is because a reader got in touch and said that this concept is apparently being taken seriously in some circles, and the people behind the airline are working with some outside companies on things related to this (I don't want to get more specific than that).
So, yeah, I'm a bit confused here. The airline concept sounds like a fantasy, which I'm not opposed to. But what I can't wrap my head around is the claim that "the company currently has 3 Airbus A380" aircraft. That is, last I checked, patently false.
We live in a strange world, eh?
Bottom line
Global Airlines claims to be an airline startup that already has three Airbus A380s. It's claimed that by 2023 the airline will fly from London to dozens of destinations around the world, and by 2025 the airline will have 100+ planes, and will fly from various hubs in Europe to destinations around the globe.
So… what do you make of Global Airlines?