While any aircraft can have a mechanical issue, this is pretty bad…
German foreign minister stranded in Abu Dhabi
German foreign minister Annalena Baerbock was scheduled to make a trip to the South Pacific, visiting Australia, New Zealand, and Fiji. She was supposed to fly there on one of the German government's two remaining Airbus A340-300s.
Specifically, she was intended to travel on Germany's 16+01 aircraft (yes, Germany has a weird naming system for its government aircraft). This is a roughly 24-year-old jet that was initially delivered to Lufthansa back in 1999, before being taken over by the German government in 2011.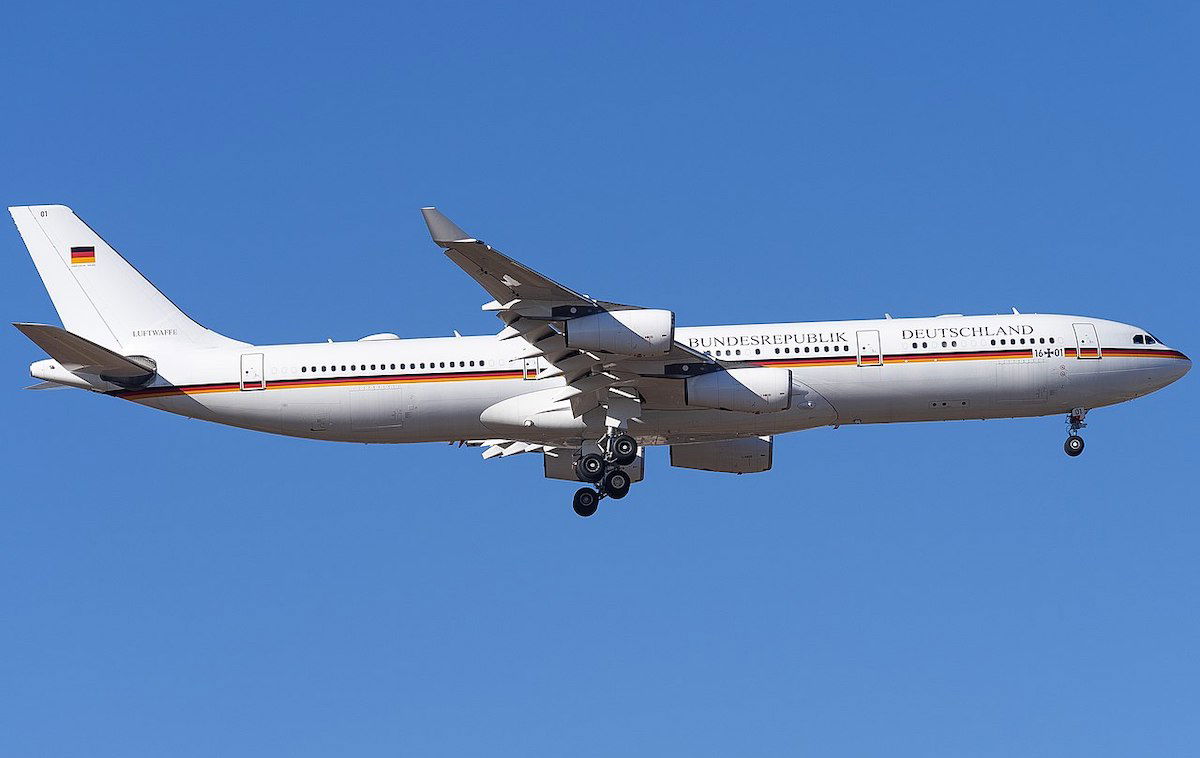 The aircraft has had a string of mechanical issues over time, though nothing quite as embarrassing as what happened this week.
On Sunday, the aircraft was supposed to fly from Berlin (BER) to Abu Dhabi (AUH) to Canberra (CBR), with the stop in Abu Dhabi intended to simply be for refueling. The 6hr24min flight from Berlin to Abu Dhabi was routine, and it landed in the United Arab Emirates at 12:45AM on Monday morning.
Then at 3:33AM, the aircraft took off for Canberra. Unfortunately immediately after takeoff, there were issues with retracting the flaps. Therefore the aircraft had to return to Abu Dhabi, though it was too heavy to land, meaning the aircraft had to dump roughly 80 tons of fuel. The plane landed back in Abu Dhabi at 5:33AM, two hours after departure.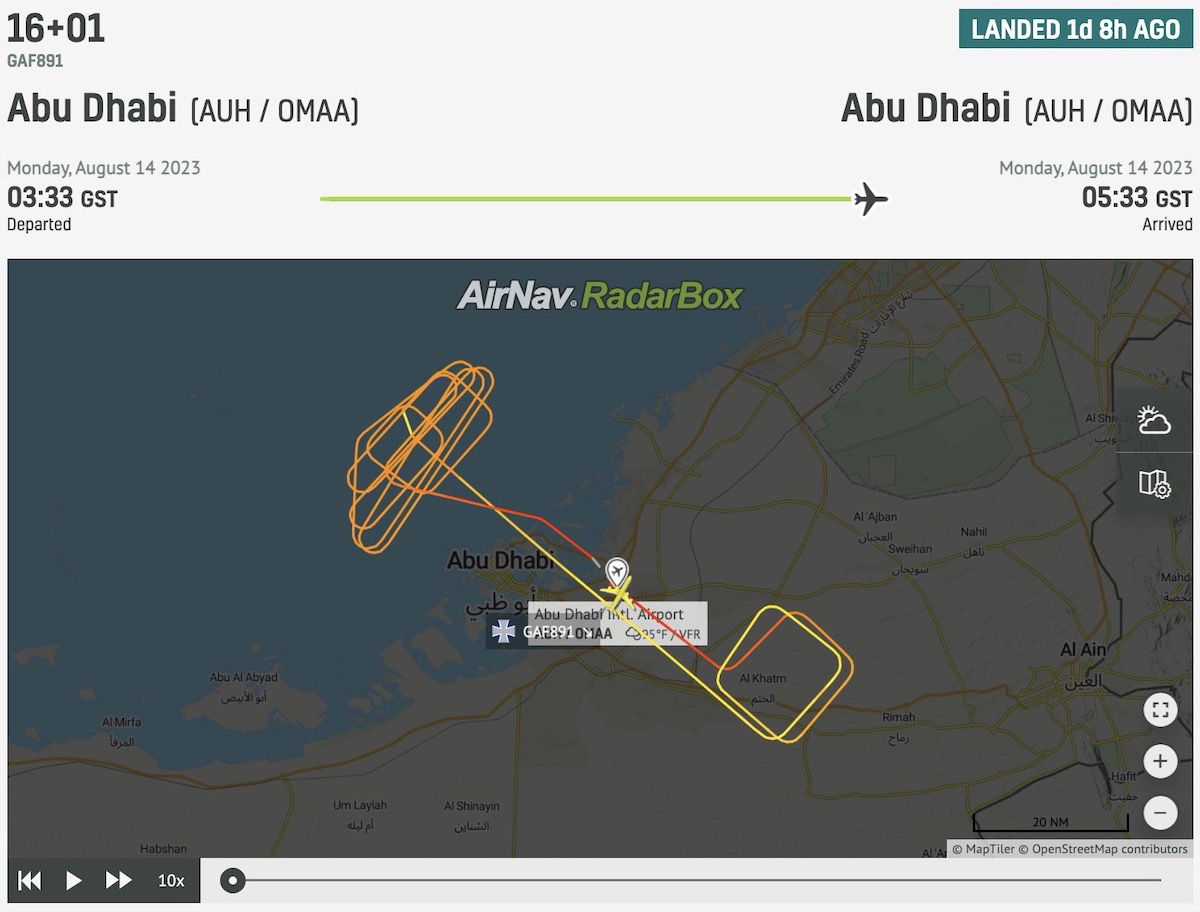 At that point some maintenance work had to be performed on the aircraft, so the entire delegation spent the night (or in this case, day) in Abu Dhabi. Finally at 1:00AM on Tuesday — roughly 19 hours after the aircraft returned to Abu Dhabi — the flight continued to Canberra.
Well, at least that was the plan. The aircraft took off, but encountered exactly the same issue it had the first time around. It once again had to dump some 80 tons of fuel, and then returned to Abu Dhabi, roughly two hours after departure.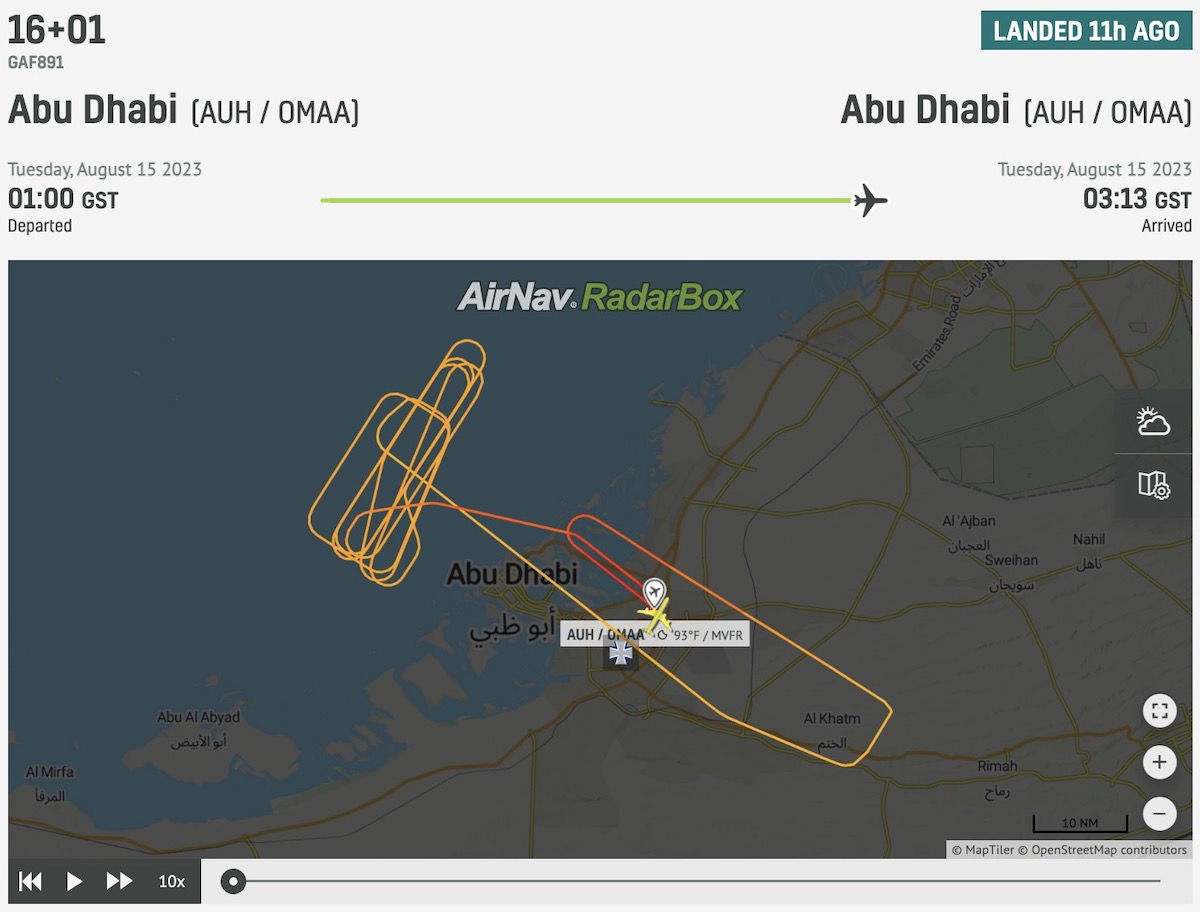 Below is a video of the pilot announcing (in German) that the aircraft would once again return to Abu Dhabi.
As of now, the plane is still on the ground in Abu Dhabi, and the trip to the South Pacific will reportedly be canceled.
Germany will retire two Airbus A340s immediately
Spiegel is reporting that the German government will be retiring its two Airbus A340-300s as a result of this incident. These were supposed to be retired later this year and early next year, but instead will be decommissioned in the coming weeks.
These issues were only the latest in a string of maintenance problems with these planes.
Keep in mind that the German government has purchased three Airbus A350-900s, which are used as the new aircraft for German government officials, replacing the older A340s. These have operated much more reliably.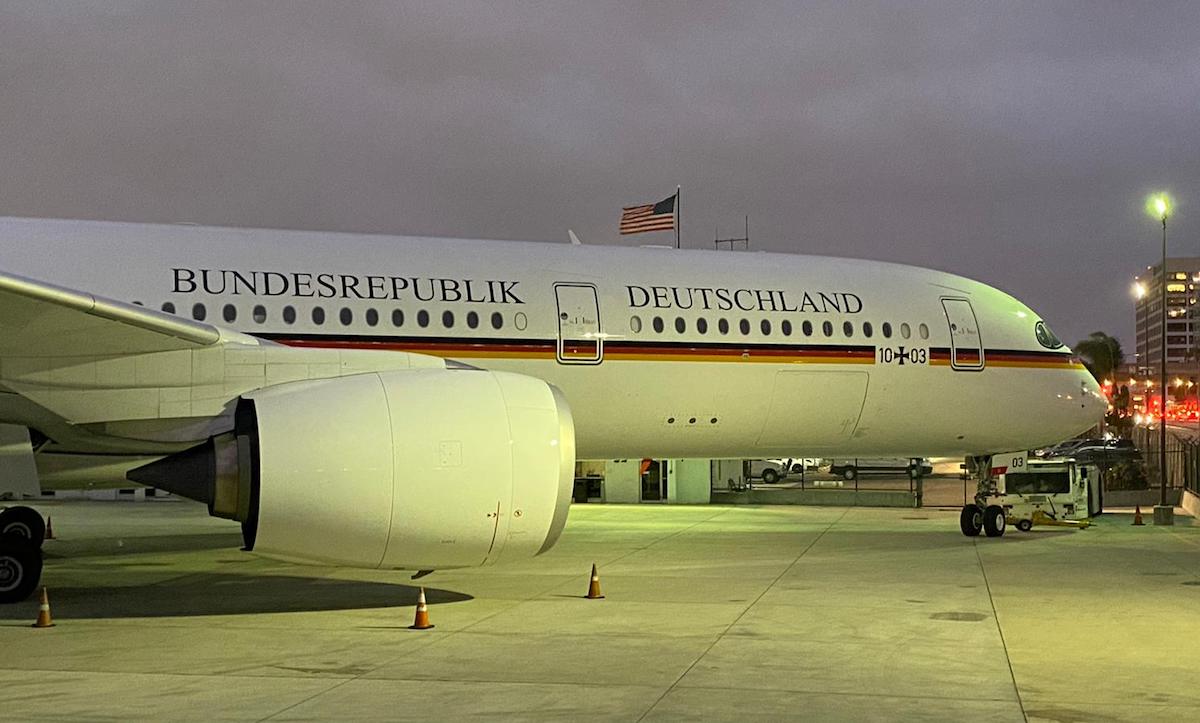 Bottom line
Germany's foreign minister has had to cancel a trip to the South Pacific, after the government's A340-300 had the same mechanical issue twice. After refueling in Abu Dhabi, the aircraft had problems with its flaps on departure. Just under a day later, presumably after some maintenance work was performed, the same issue happened again. Germany will now be retiring its A340-300s, as they're just that unreliable.
What do you make of this German government A340 situation?
(Featured image courtesy of N509FZ)