Taiwan-based Star Alliance member EVA Air has today unveiled its newest pajamas for business class passengers, which are anything but traditional. There aren't many airlines offering pajamas in business class, so getting them at all is a treat. However, EVA Air really takes it to the next level, mixing comfort and fashion.
EVA Air's third generation Jason Wu sleepwear collection
EVA Air has today revealed its third generation inflight sleepwear collection, created in partnership with fashion designer Jason Wu, who was born in Taipei and lives in New York. This collaboration started in 2019, and has focused on mixing fashion and comfort.
Effective immediately, EVA Air Royal Laurel Class (business class) passengers on long haul flights can look forward to this new sleepwear.
The new range of sleepwear features a casual hoodie style top with a kangaroo pocket on the front, while the tapered leg pants come with adjustable draw cord for convenience. Pajamas are available in two colors and three different sizes, and are made from jersey fabric.
EVA Air states that with a "classic, athleisure look, they are sure to make their way from the fashion runway to the airline runway on onto the street." Hah!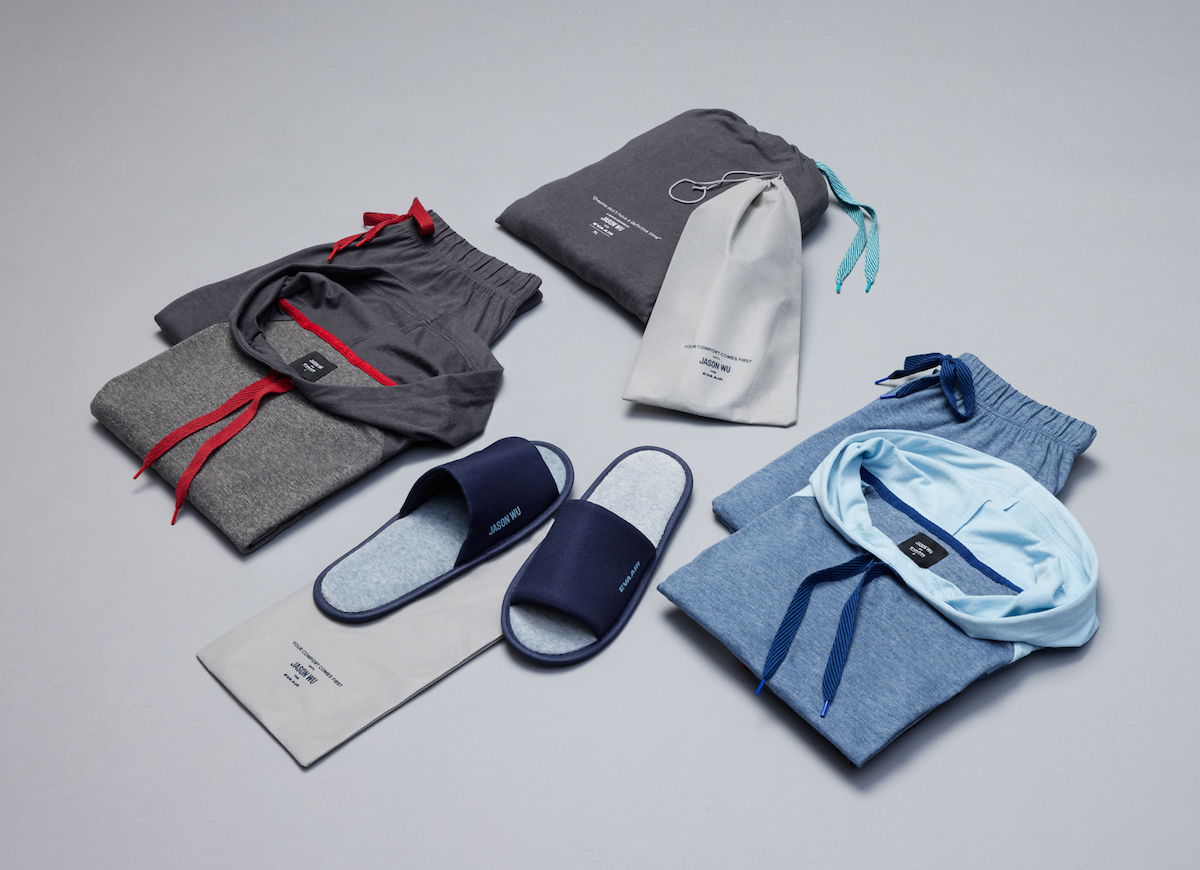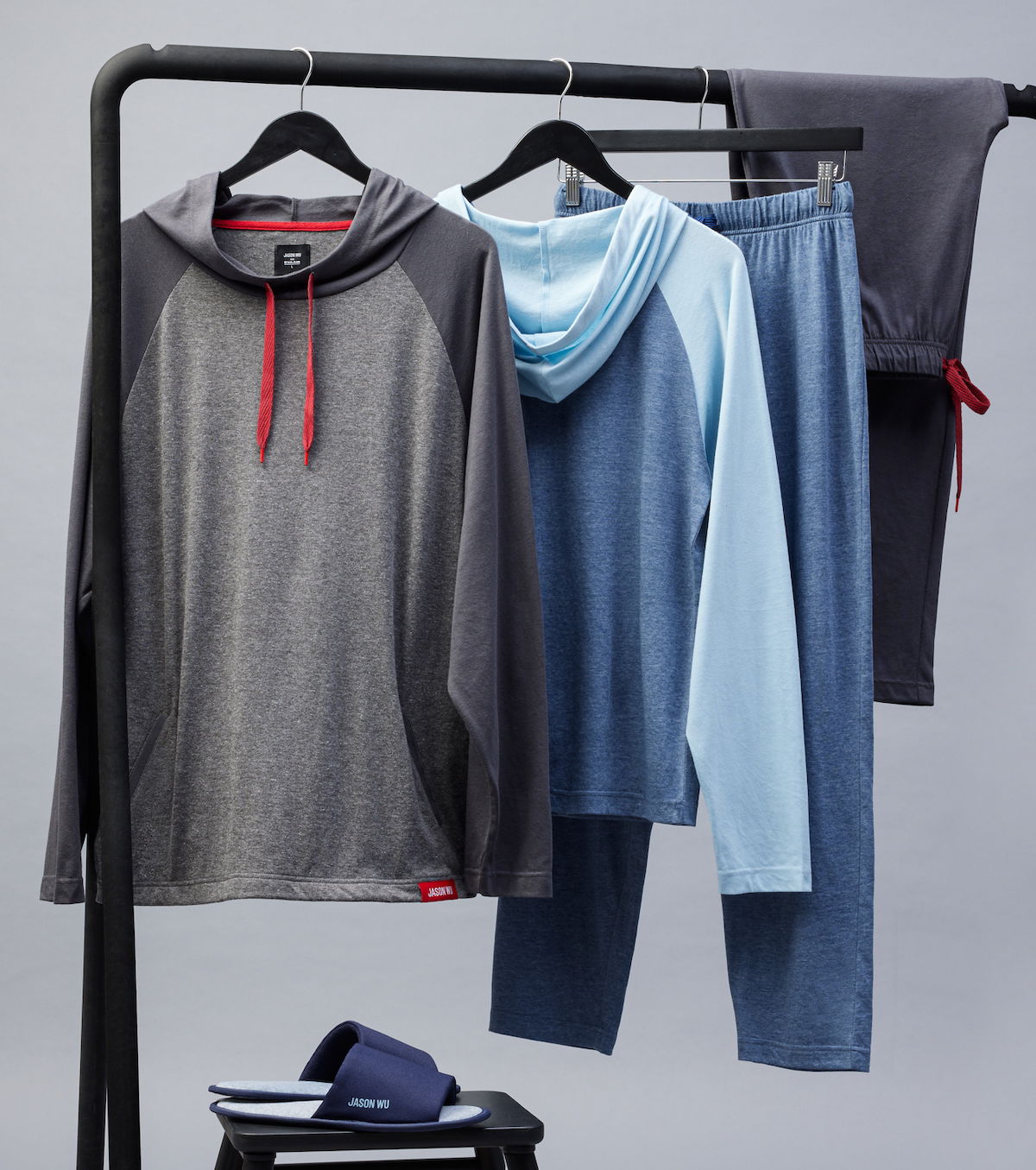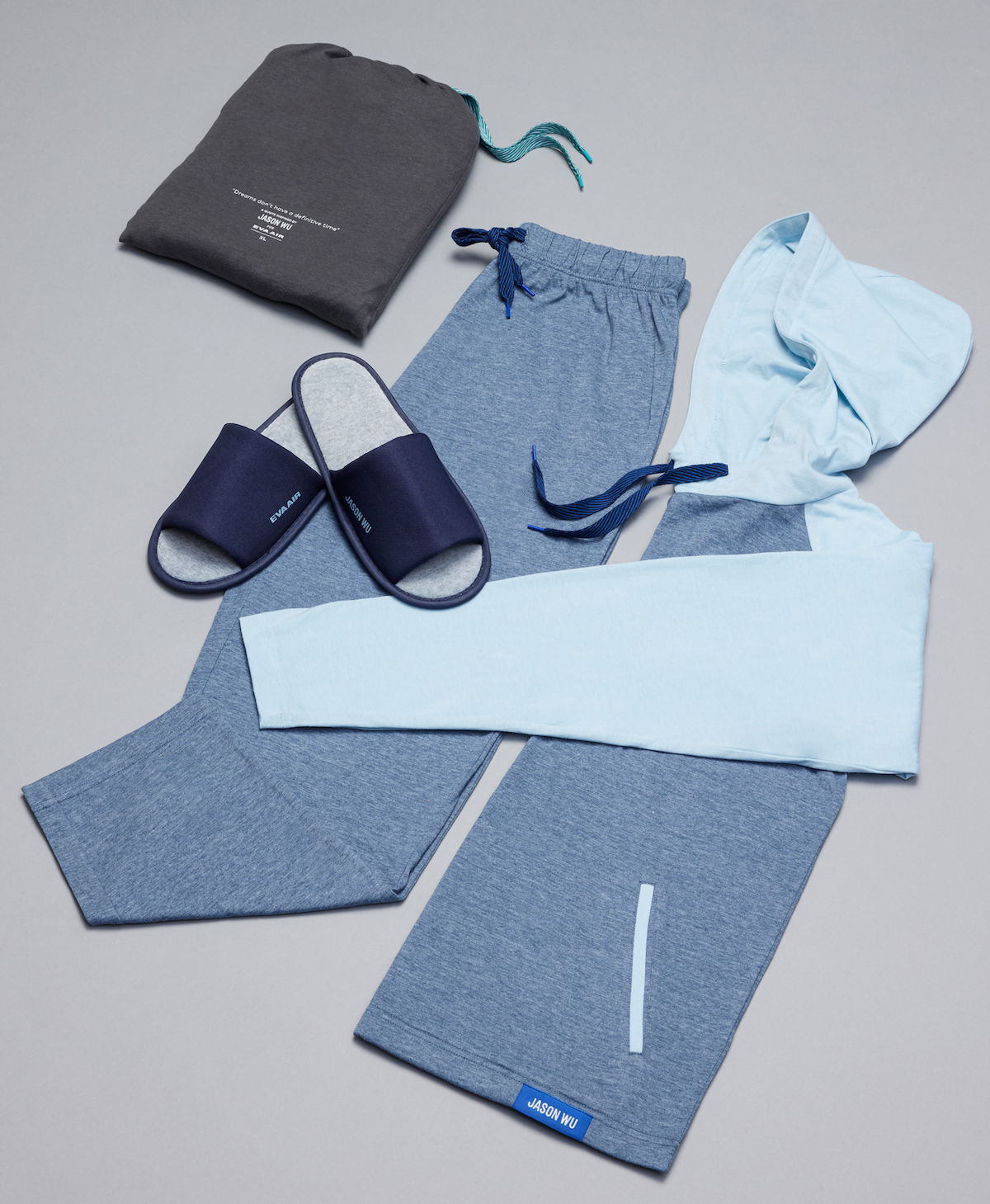 As someone who basically lives in athleisure clothes, I'm a huge fan of this concept in theory. My only concern is that many Asian airlines tend to keep their cabins pretty warm, and I'm not sure this hoodie-style pajamas set is ideal for staying cool. I guess I'll have to fly EVA Air business class soon, and find out for myself!
EVA Air offers an amazing business class product
If you haven't yet flown EVA Air business class, I'd highly recommend doing so. The airline has what I'd consider to be one of the world's best business class products. While the hard product is just good, EVA Air's soft product is excellent, with great food, drinks, amenities, and service.
If you want to fly EVA Air business class, your best bet is redeeming miles directly through the Infinity MileageLands program, as that gives you access to a lot more award space than partner programs. Those points are potentially easy to come by, as EVA Air partners with Citi ThankYou in the United States.
Taiwan really is blessed with three great airlines — China Airlines, EVA Air, and Starlux Airlines.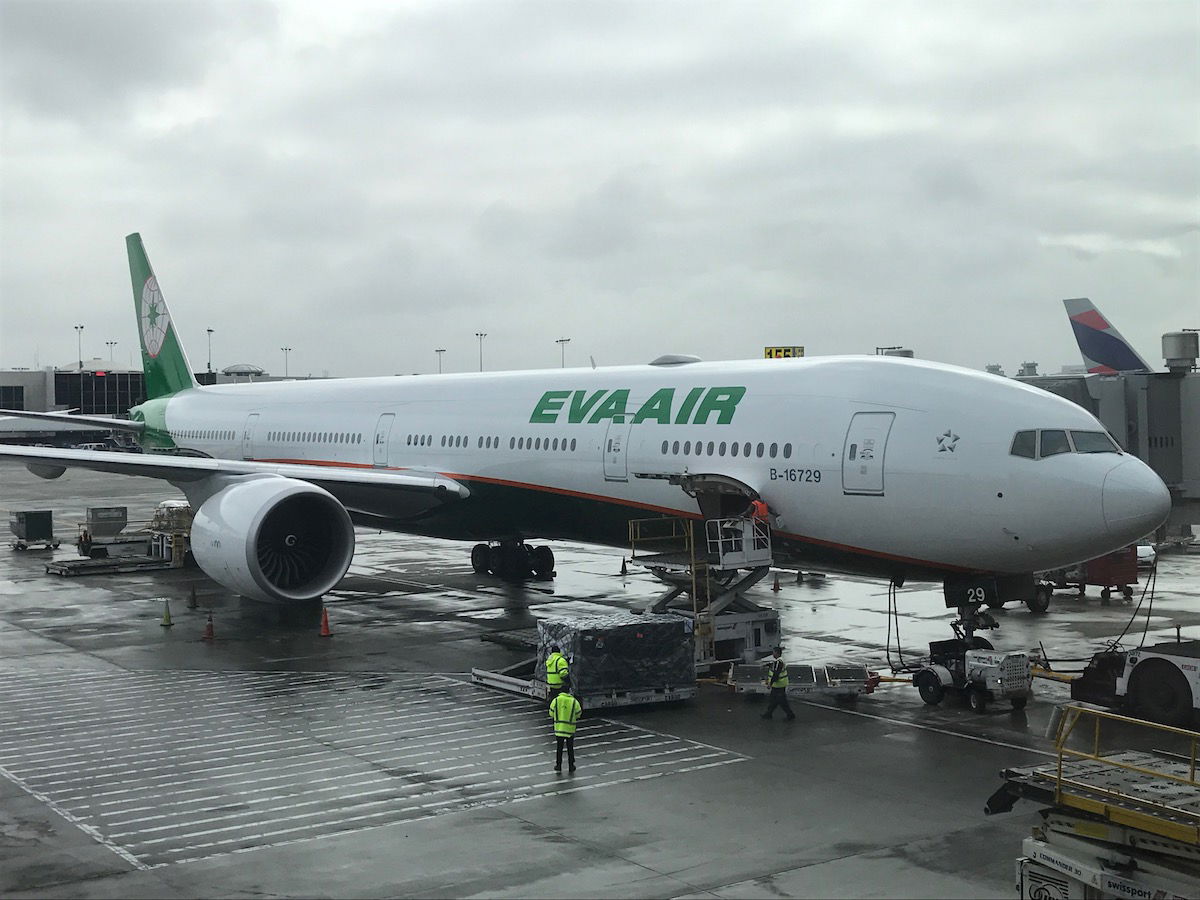 Bottom line
EVA Air long haul business class passengers can look forward to new athleisure sleepwear designed by Jason Wu. This is the third set of sleepwear designed for EVA Air by Jason Wu. I love the unconventional approach that EVA Air takes for its sleepwear. I think it's time I fly with EVA Air again!
What do you make of these new EVA Air pajamas?