Emirates seems to be trying to make its first class product less accessible using miles. Emirates is in the process of eliminating first class awards for most partner frequent flyer programs, and now Emirates is eliminating the best deal for redeeming miles for first class directly through the Skywards program.
Emirates Skywards eliminates roundtrip award discount
As of July 1, 2021, Emirates Skywards will only allow Flex Plus first class awards, as the program is eliminating Flex first class awards. This applies regardless of whether you're traveling one-way or roundtrip. For all practical purposes, this means Emirates will no longer offer a discount when redeeming miles for a roundtrip first class award (compared to a one-way).
For those not familiar with Emirates Skywards, let me provide some context:
Historically Emirates Skywards has had both Flex and Flex Plus first class awards; these come from the same award inventory (one doesn't offer more availability than the other), so the only difference is the terms associated with the ticket
Flex awards are priced lower than Flex Plus awards
Historically Emirates has only allowed Flex awards when traveling roundtrip, while Flex Plus awards have been allowed whether traveling one-way or roundtrip
To give an example, take an Emirates first class award between Newark and Athens. Here's the mileage calculator for a one-way: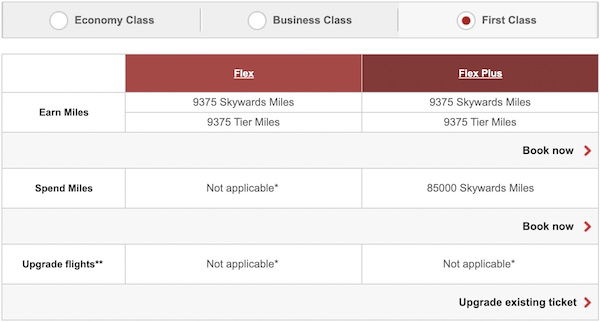 And here's the mileage calculator for a roundtrip: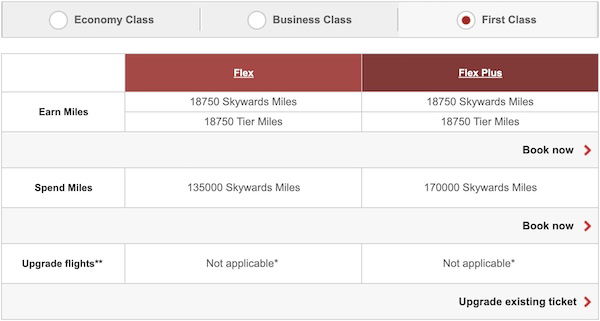 In other words:
If flying roundtrip, you could redeem 135,000 Skywards miles for a first class award, since you could book into the Flex bucket; that comes out to 67,500 Skywards miles in each direction
If flying one-way, you could redeem a minimum of 85,000 Skywards miles for a first class award, since you had to book in the more expensive Flex Plus bucket
Going forward, only Flex Plus awards will be possible even on roundtrip awards, meaning this award will cost a minimum of 170,000 Skywards miles roundtrip (and that also means there's no longer an advantage to booking roundtrip rather than one-way).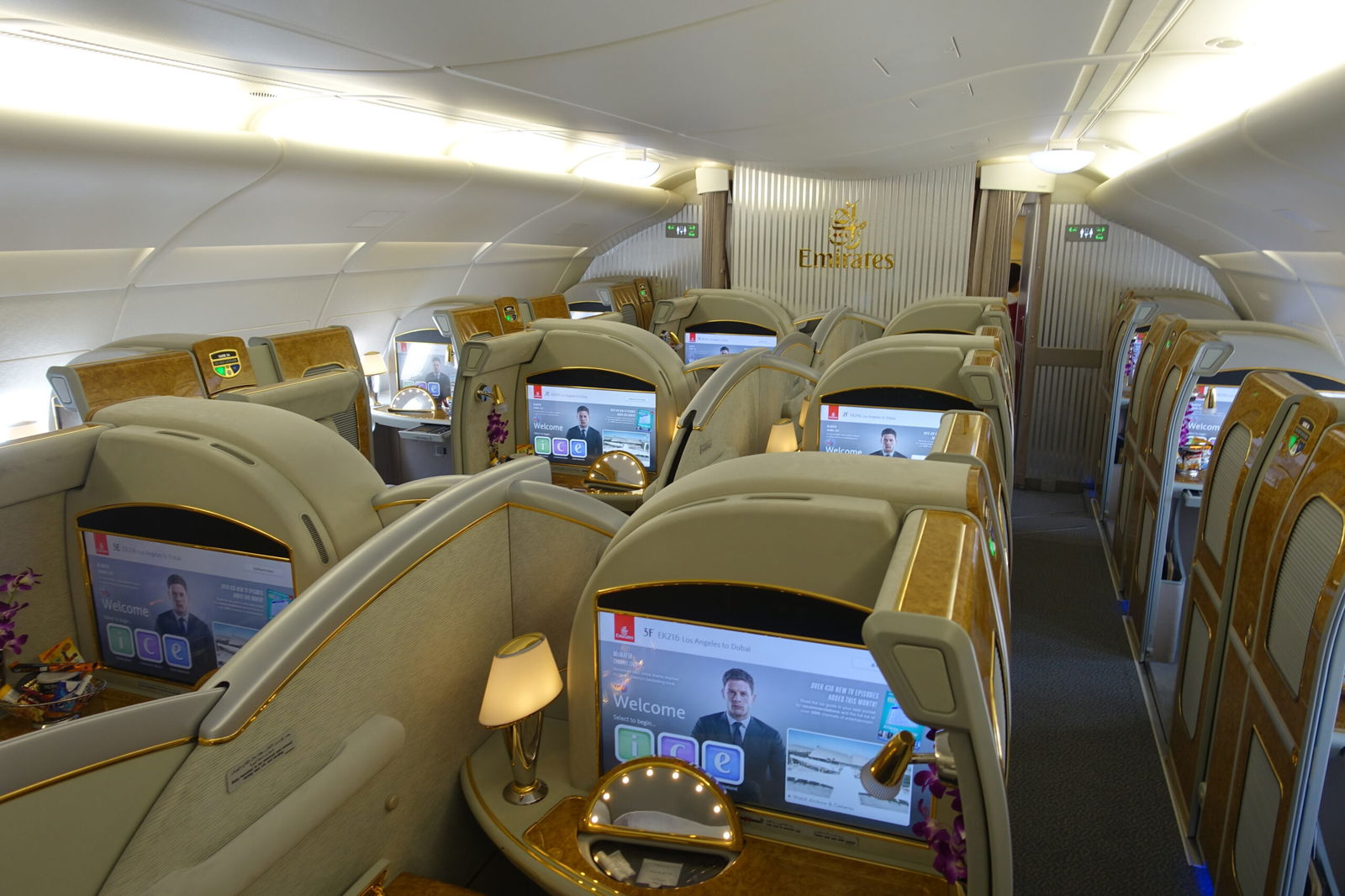 Is this Emirates Skywards change a huge deal?
This is no doubt a negative change. Interestingly just over a year ago an awesome change was made to Emirates Skywards, whereby Emirates eliminated most of its fuel surcharges, and that also applied to award tickets. So the fees associated with booking Emirates Skywards award tickets went way down, greatly improving the value proposition of the program.
Make no mistake, this latest change is negative, and significantly increases the cost of the best value first class awards. However, frankly I feel like it could have been worse:
More often than not I've booked Flex Plus awards with Emirates anyway, since it can be tough to find roundtrip award availability; in those situations the pricing isn't changing
At least Emirates Skywards isn't increasing Flex Plus award pricing, which I could have seen happening as well
This isn't surprising either when you consider that Emirates has generally been trying to tighten first class awards by no longer making them bookable through partner programs
At least Emirates Skywards miles are easy to come by, between transferable points currencies and Emirates' co-branded credit card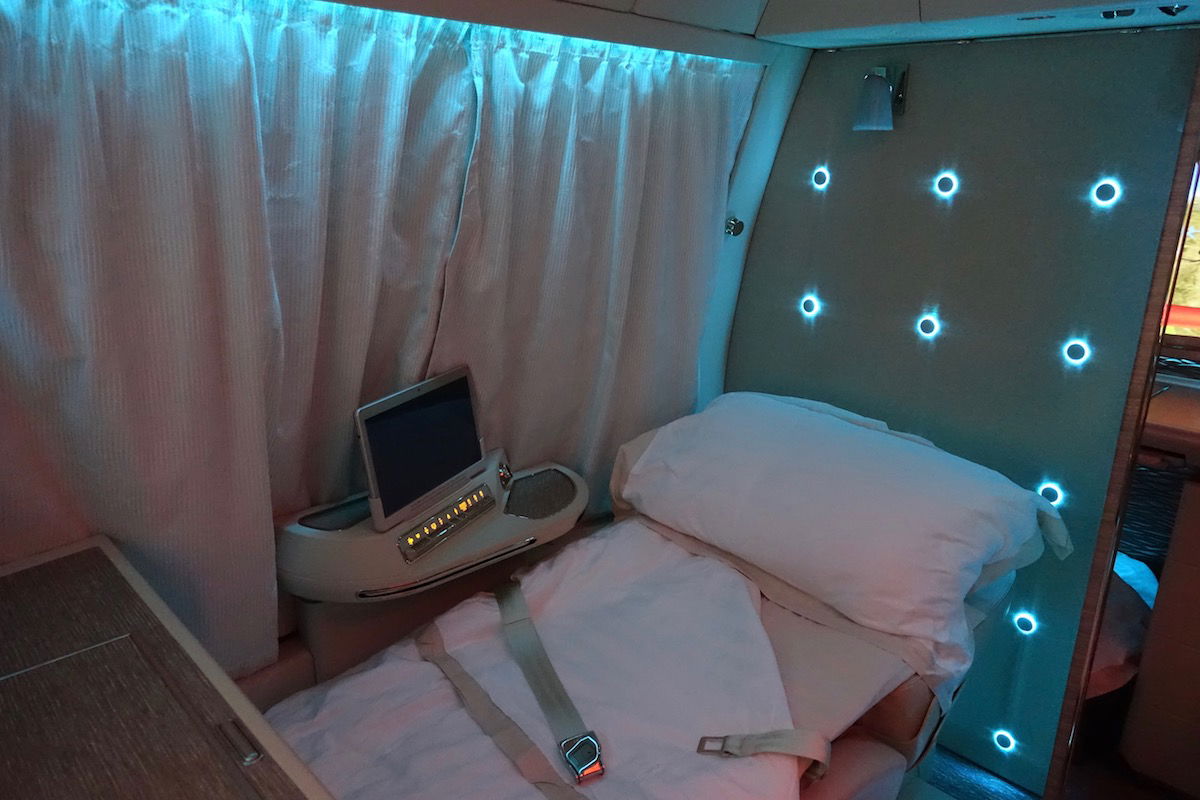 Bottom line
Emirates Skywards is eliminating Flex first class awards as of July 1, 2021. This means you can no longer receive a discount when booking a roundtrip Emirates first class award. This is a negative change and something I'm sad to see, though I guess it follows the general trend we've seen at the Dubai-based airline, as Emirates tries to tighten up first class awards a bit.
What do you make of Emirates eliminating Flex first class awards?