Delta SkyMiles has announced a couple of positive changes today, one of which I'd consider to be particularly exciting.
Earn Delta Medallion status with mileage tickets
It has been revealed that Delta SkyMiles award travel will qualify toward Medallion elite status permanently. This was first added as a temporary feature back in the spring of 2021. That policy was eventually extended through 2022, but now we've learned that this will stick around permanently (or as permanent as anything in the airline industry can be).
With this policy, if you redeem Delta SkyMiles for a ticket (including Miles + Cash tickets), you'll receive Medallion Qualifying Miles (MQMs), Medallion Qualifying Segments (MQSs), and Medallion Qualifying Dollars (MQDs) for those flights.
How are the MQDs earned, since there's no revenue associated with award flights? MQDs will be earned at the rate of one cent per mile. In other words, if you redeem 20,000 SkyMiles for a ticket, you'd earn 200 MQDs.
There are a few things that make this interesting:
In 2020, Virgin Atlantic started counting all award flights toward Flying Club elite status as a permanent perk; Delta has a joint venture with Virgin Atlantic and owns a 49% stake in the airline, so I'd imagine there was some cooperation in this decision being made
With the way that Delta has tried to turn SkyMiles into a revenue-based currency and allow members to redeem SkyMiles for virtually all Delta purchases, there's no reason award flights should be treated differently than revenue flights for these purposes
I'm impressed that Delta SkyMiles is even awarding MQDs for award flights, meaning that you could (in theory) earn Delta Medallion elite status exclusively through award flights
Delta is the first major airline in the United States to introduce this policy on a permanent basis, so will other airlines follow?
I could see United MileagePlus introducing a similar policy, given that United has slowly been rolling out more perks for elite members in select situations on award tickets
I don't see American AAdvantage following, since the program is now based entirely on earning Loyalty Points, so there's no practical way those could be earned when redeeming miles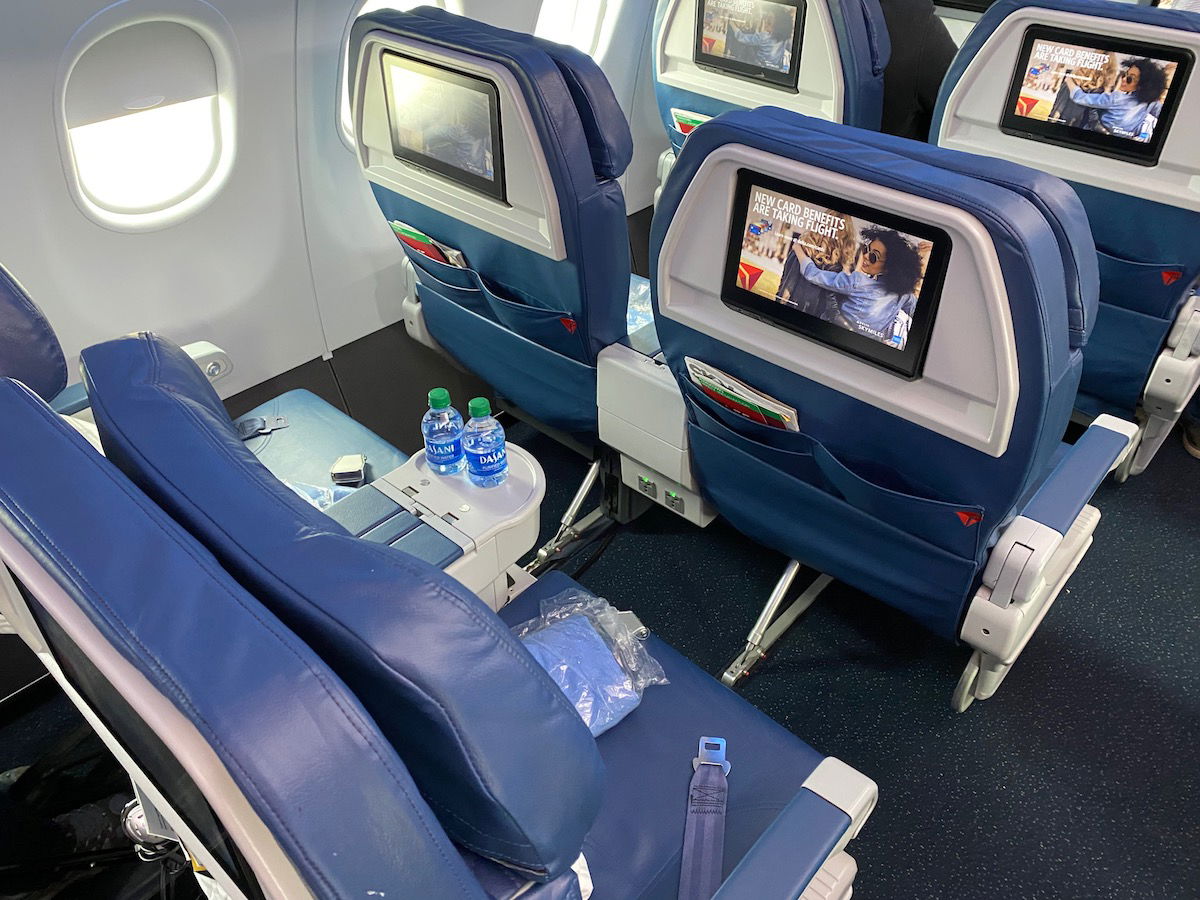 Delta eliminates mileage earning cap on tickets
Delta SkyMiles members earn anywhere from 5-11x miles per dollar spent on airline tickets (before taxes & fees), depending on their elite tier. The one limitation has been that you're capped at earning 75,000 SkyMiles on a single ticket. This is an issue that 99.99% of us would never run into, as you'll only run into this limit if you're spending at least ~$6,800 on a ticket (if you're a Diamond Medallion member), or even $15,000 on a ticket (if you're a non-elite member).
This cap is being eliminated effective immediately. Furthermore, any SkyMiles members who had tickets in 2022 that would have earned more than 75,000 SkyMiles will retroactively have those miles credited.
I'd also consider this to be a great change for the highest fare passengers. The cap of 75,000 miles per ticket, essentially limiting the amount you can spend and be rewarded on, never made much sense to me. Delta is also the first major US airline to lift this cap.
Bottom line
Delta SkyMiles has announced a couple of genuinely positive changes. The program will be permanently counting award tickets toward elite status, meaning you can earn MQMs, MQSs, and MQDs, for award tickets. Furthermore, the airline has eliminated the cap of 75,000 SkyMiles per ticket, meaning that those on really expensive tickets can earn even more miles.
What do you make of these two Delta SkyMiles changes?