While I don't typically cover train topics on the blog (my enthusiasm for modes of transportation is largely centered around planes… sorry President Biden), I like to keep tabs on Brightline. Why? Well, it's in my backyard, and I'd argue it's the coolest train service in the United States.
The basics of Brightline
The United States isn't exactly known for great rail service, though Brightline Florida is an exception. Brightline operates service between Miami and Palm Beach, with a stop in Fort Lauderdale.
Brightline used to be associated with Richard Branson and was going to be rebranded as Virgin Trains, but Brightline and Virgin cut ties in mid-2020. Brightline has had significant expansion goals in Florida, including plans to offer service to Orlando, and possibly even beyond.
I reviewed the Brightline experience in 2019, and it's so incredibly pleasant that it's hard to believe that this is in the United States. The stations are gorgeous, the trains are new and well maintained, and the employees are consistently friendly. It's like the US train equivalent of a Gulf carrier.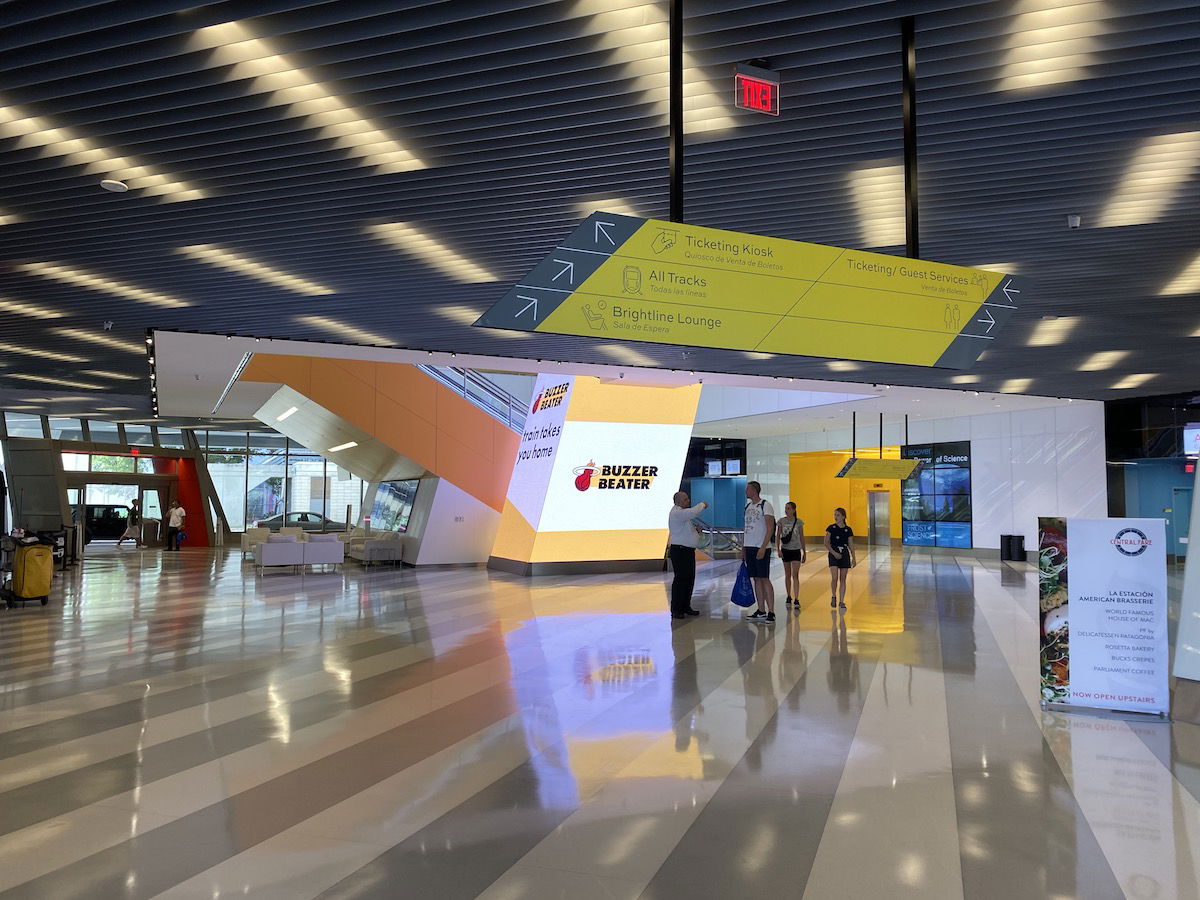 For an extra ~$15 you can book "Select," which is the equivalent of business class, and that gets you access to lounges, food and alcoholic drinks onboard, and more.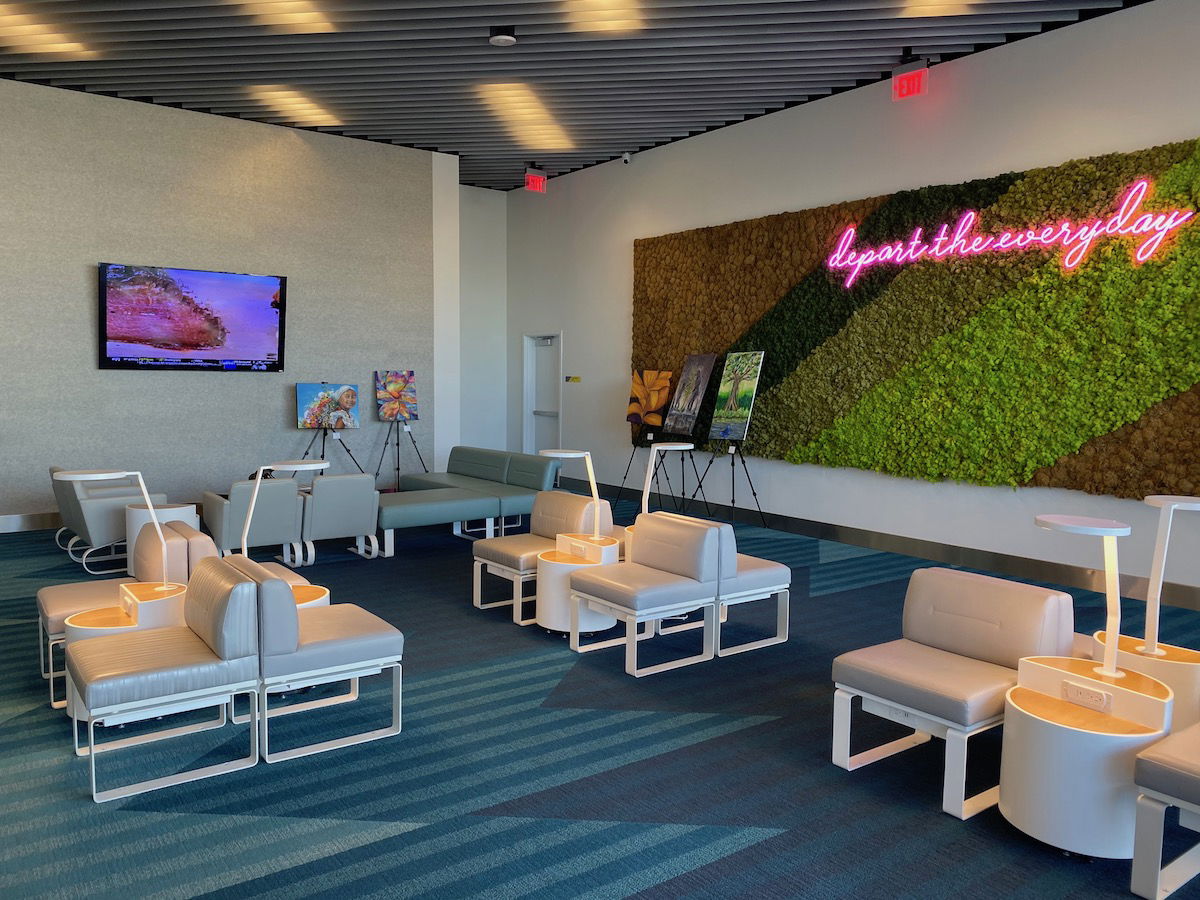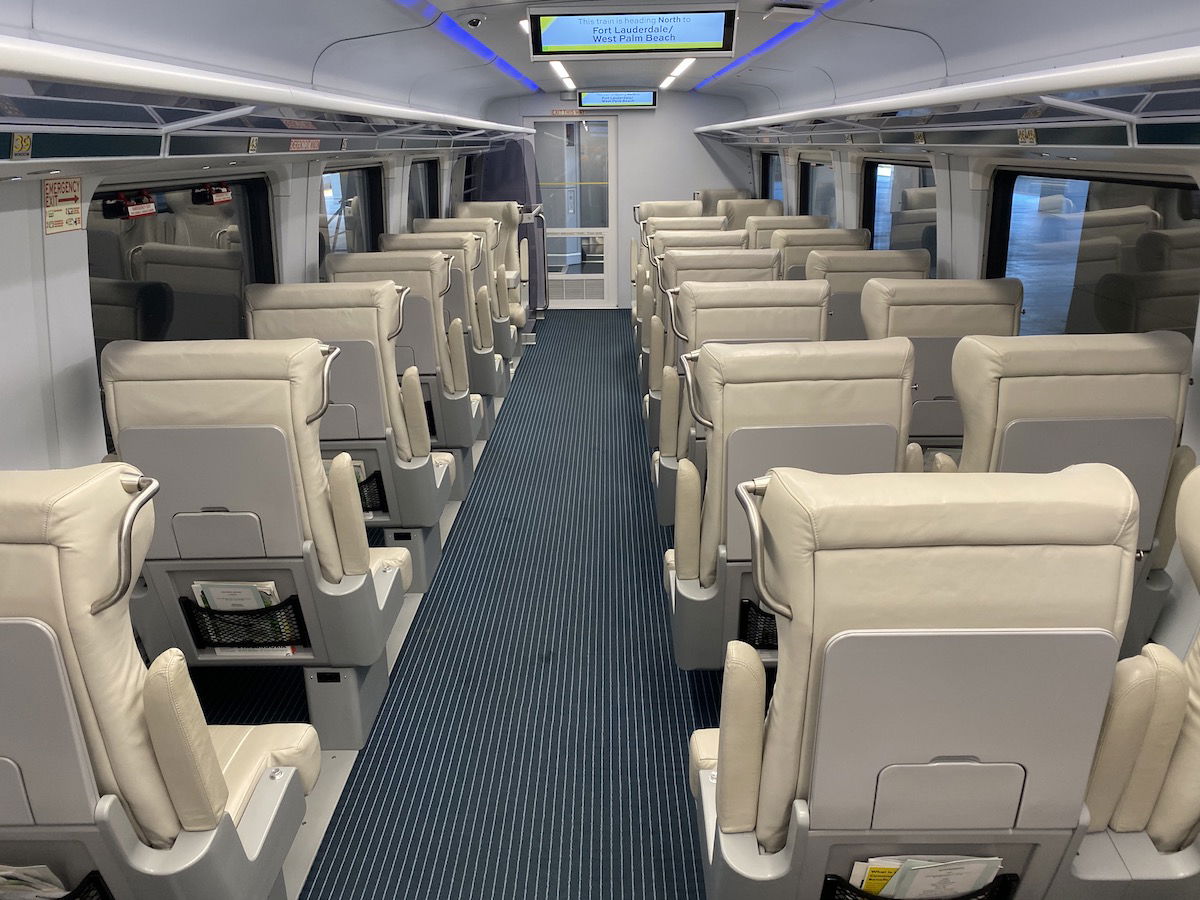 Brightline will resume operations in November
Brightline suspended operations around the start of the pandemic, and hasn't operated since. On the surface that seems a bit odd, given that Florida hasn't exactly been shut down during that time. Many have wondered when (or if?) Brightline would resume operations, though there was no timeline up until now. That has finally changed.
It has been announced that Brightline will be resuming operations in the first half of November 2021. An exact date hasn't yet been shared, but we should learn more in the coming weeks.
As Brightline resumes operations, all employees will have to be vaccinated, and guests and employees will have to wear masks, in line with the federal mask mandate for transportation.
Brightline's new door-to-door service
One of the challenges with Brightline is that Miami, Fort Lauderdale, and West Palm Beach, aren't exactly places with great public transportation, so most people need to take a car to & from the train station.
Brightline plans to introduce a service platform that will address guests' first and last mile connections. In partnership with Iomob, the new service will provide guests with door-to-door travel service, eliminating the gaps created by getting to & from the train station. Apparently this service will offer a selection of private luxury cars, shared shuttle services, golf carts, and micro-mobility options.
I'm curious to see what exactly this looks like in practice, and how this will be different than a ridesharing app.
Brightline's expansion progress
Currently Brightline only operates from Miami to Fort Lauderdale to West Palm Beach. However, the company has expansion plans:
Stations are being built in Aventura and Boca Raton; the Aventura station is under construction, while the Boca Raton station is expected to break ground in the coming months
Brightline will expand all the way to Orlando; construction has surpassed the halfway point, and is on track to be completed by the end of 2022
Discussions continue to remain underway for expansion to Disney and Tampa, though nothing concrete has been announced there
Will Brightline ever make money?
Before I get into this, let me emphasize that I adore the Brightline passenger experience, and I also find Brightline to be extremely useful. I benefit from Brightline existing. I'd love to see Brightline expanded all the way to Tampa, since I have family there as well.
That being said, I can't help but comment on the company continuing to pretend that it will ever make an operating profit, and being so far off on projections vs. reality. Brightline has already invested more than $4 billion in its South Florida operations, and this is purely a real estate play, as it's about developing real estate around these stations and areas.
Even pre-pandemic, Brightline was running a huge operating loss:
The company had predicted that in 2019 there would be 2.3 million passengers and $112 million revenue
In 2019 Brightline had one million passengers and $22 million revenue
In other words, ridership was less than half of what was projected, and revenue was less than one-fifth of what was projected
I think this also explains why Brightline suspended operations for so long, despite Florida otherwise booming — the investors know that they won't make money operating trains, so the longer they can suspend operations while selling the real estate dream, the better.
Brightline is sticking to its narrative, though. Today Brightline's CEO said this about the company making money:
"We always knew South Florida was going to be a fraction of our operations. The end game is to connect South Florida with Central Florida, and we expect to see profitability in that segment."
So yeah, the company's leadership was off off by over 80% on revenue in existing markets, but Orlando will be a different story, and will be profitable? Even assuming the demand is there (which I question), what would ticket prices need to be like for Brightline to make an operating profit on the route? I just can't make the math work, especially when you consider they'd presumably largely be targeting families.
Bottom line
Brightline has announced that it will resume operations in November 2021. I'm thrilled to see that, since it's a service I've found to be really useful, given that we live in Miami and have family in West Palm Beach. When Brightline resumes operations, the company will offer some sort of a new door-to-door service, which seems like it could eliminate one of the pain points of taking the train. Furthermore, Brightline is working towards opening stations in Aventura, Boca Raton, and Orlando, by 2022.
Brightline continuing to pretend that it will ever turn a direct profit is a real head-scratcher to me, though…
Anyone else excited to see Brightline resume operations?