Virgin and Richard Branson will no longer be associated with what's arguably the United States' single best rail experience. First a bit of background.
What is Brightline?
The US isn't exactly known for its great rail service, though Brightline Florida is an exception. This service currently operates between Miami and Palm Beach, with a stop in Fort Lauderdale. Brightline has been promising expansion to Orlando, though that's still a few years off at best.
I reviewed the Brightline experience late last year, and it's so incredibly good that it's hard to believe that this is in the US. The stations are gorgeous, the trains are new and well maintained, and the employees are consistently friendly.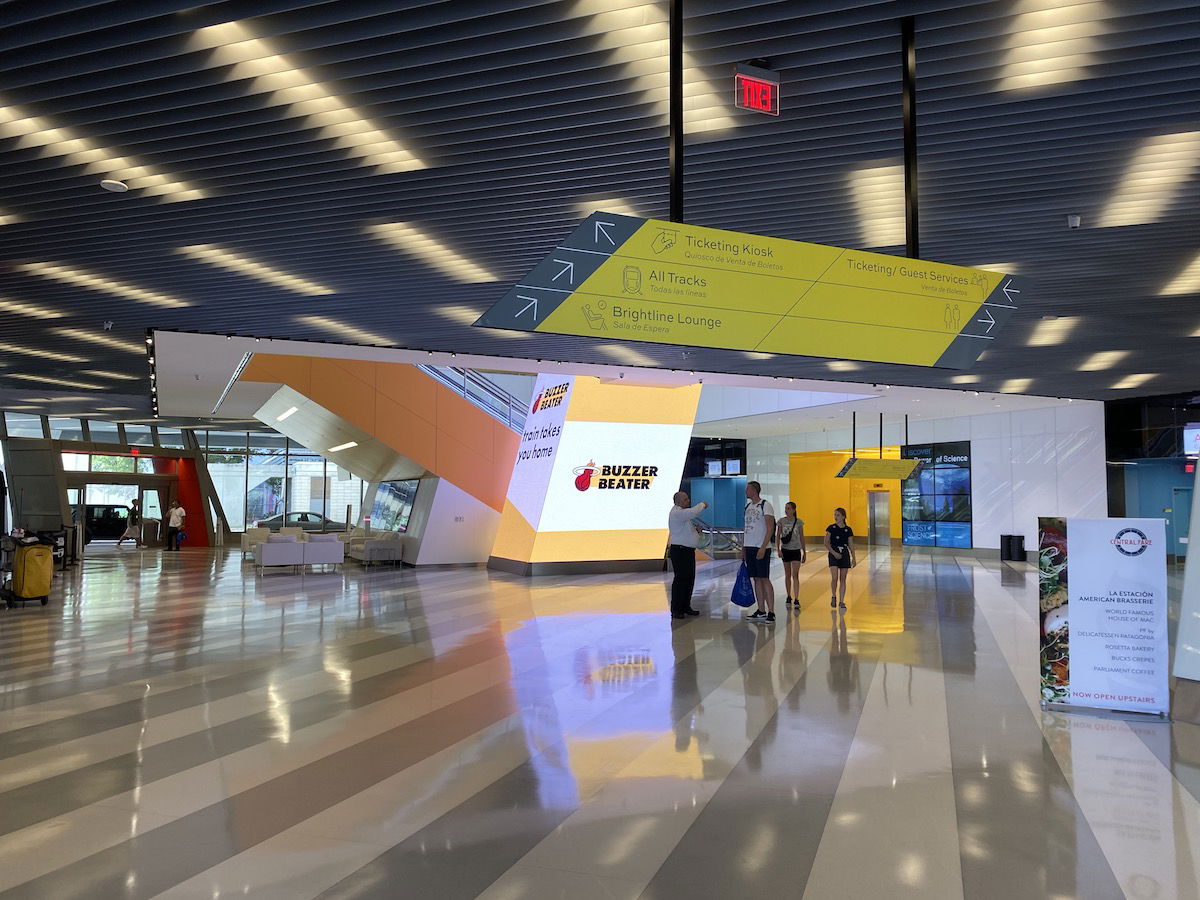 Beautiful Brightline station in Miami
For an extra ~$15 you can typically book "Select," which is the equivalent of business class, and that gets you access to lounges, food and alcoholic drinks onboard, and more.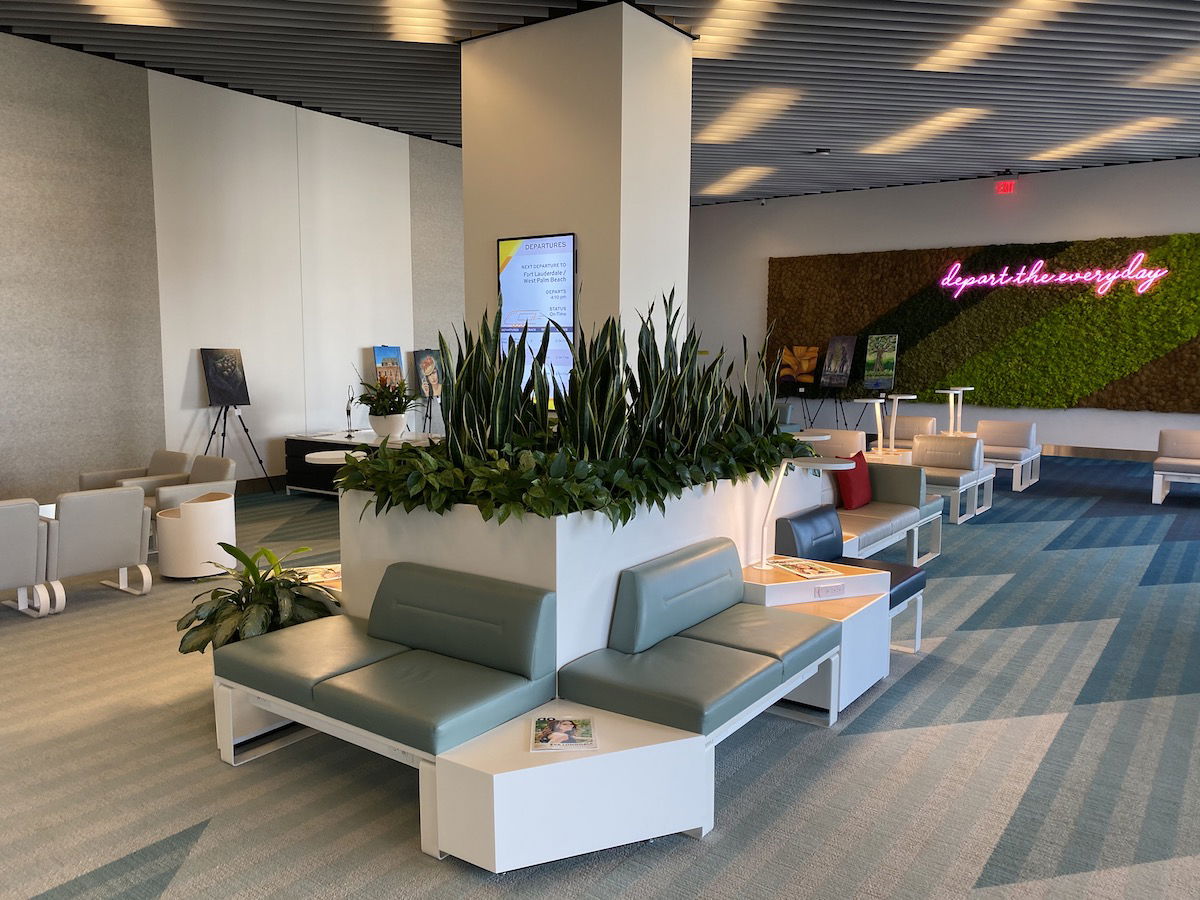 Brightline Select lounge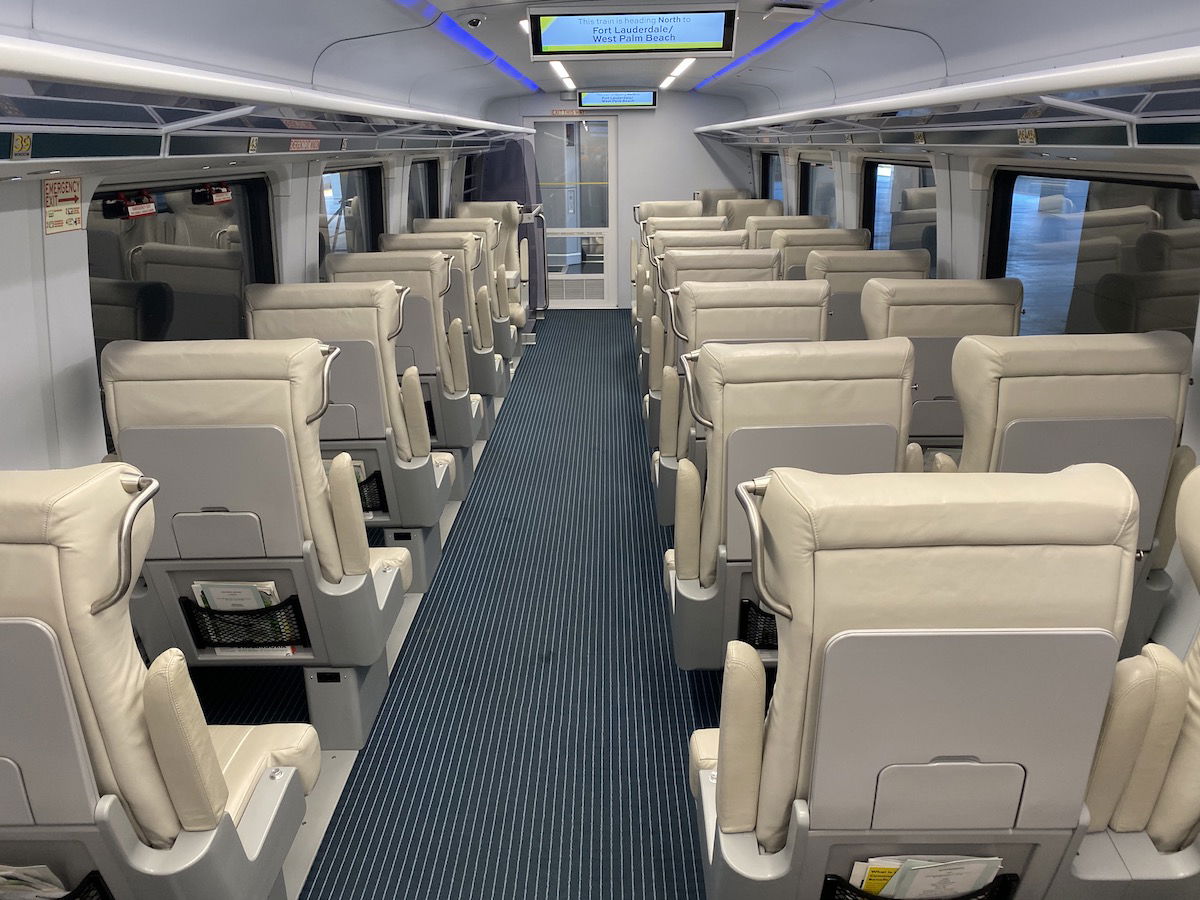 Brightline Select cabin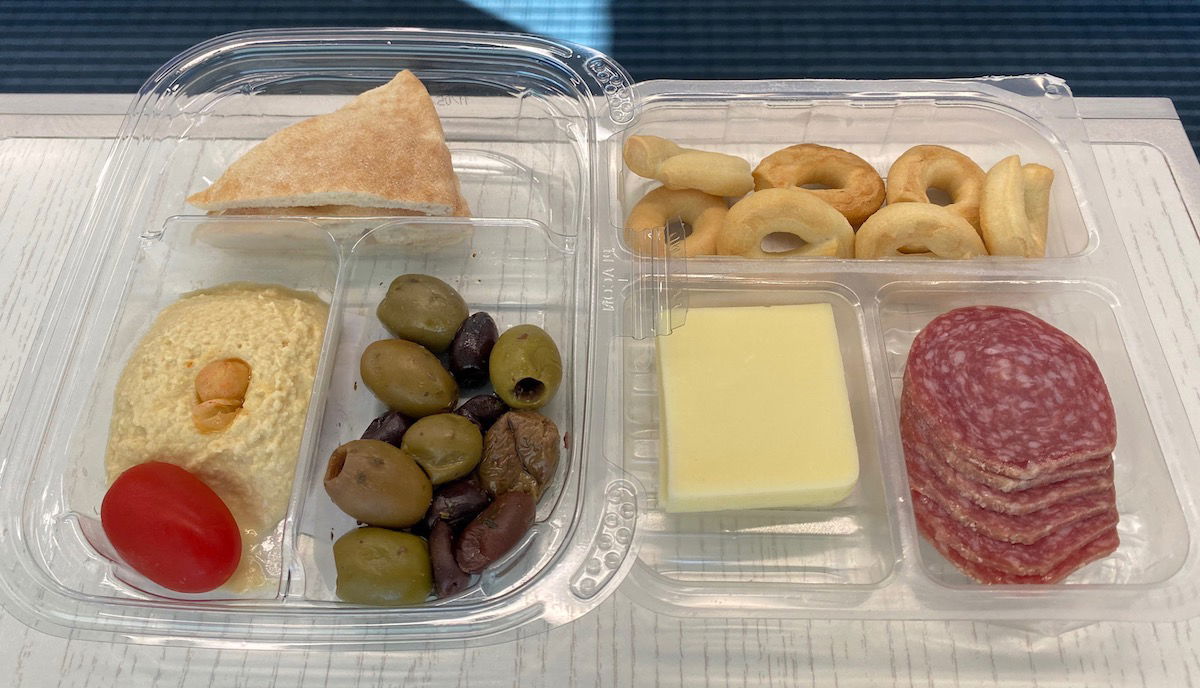 Brightline Select snacks
While the passenger experience as such is great, I don't really get the business case for Brightline. In my experience Brightline runs an extremely low load factor, and Brightline has consistently missed its ridership projections by a long shot. Don't get me wrong, I want Brightline to succeed, but it just seems like a strange market for a concept like this.
Unfortunately Brightline operations have been suspended since March, as you might expect, in light of the pandemic.
Brightline & Virgin Trains cut ties
Brightline entered into a partnership with Virgin in 2018, and the plan was for Brightline to be fully rebranded as Virgin Trains USA by the end of 2019, making it Virgin's only US train system.
That branding transition never fully happened, and branding prior to Brightline halting operations was inconsistent. While the exterior of the Miami station adopted "Virgin" branding, that has been the extent of it.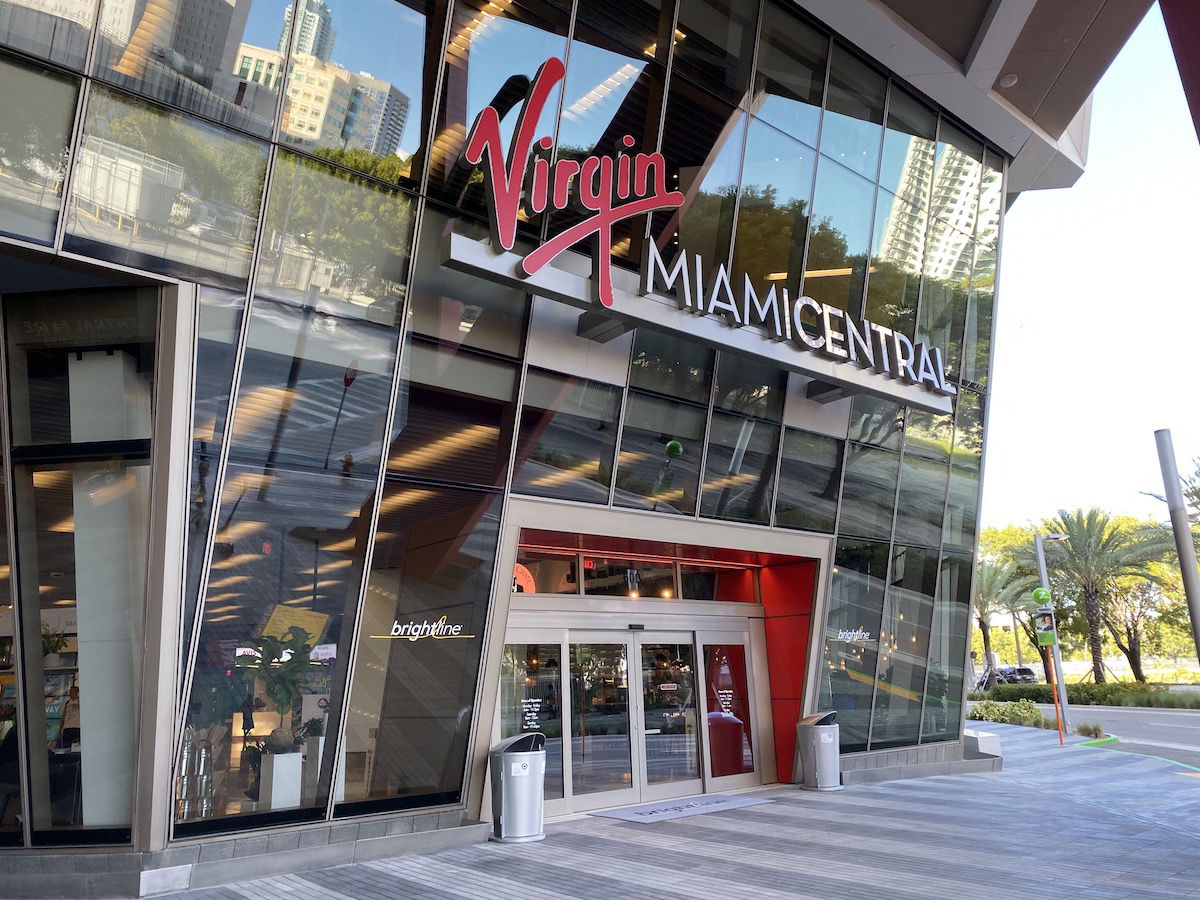 Brightline station in Miami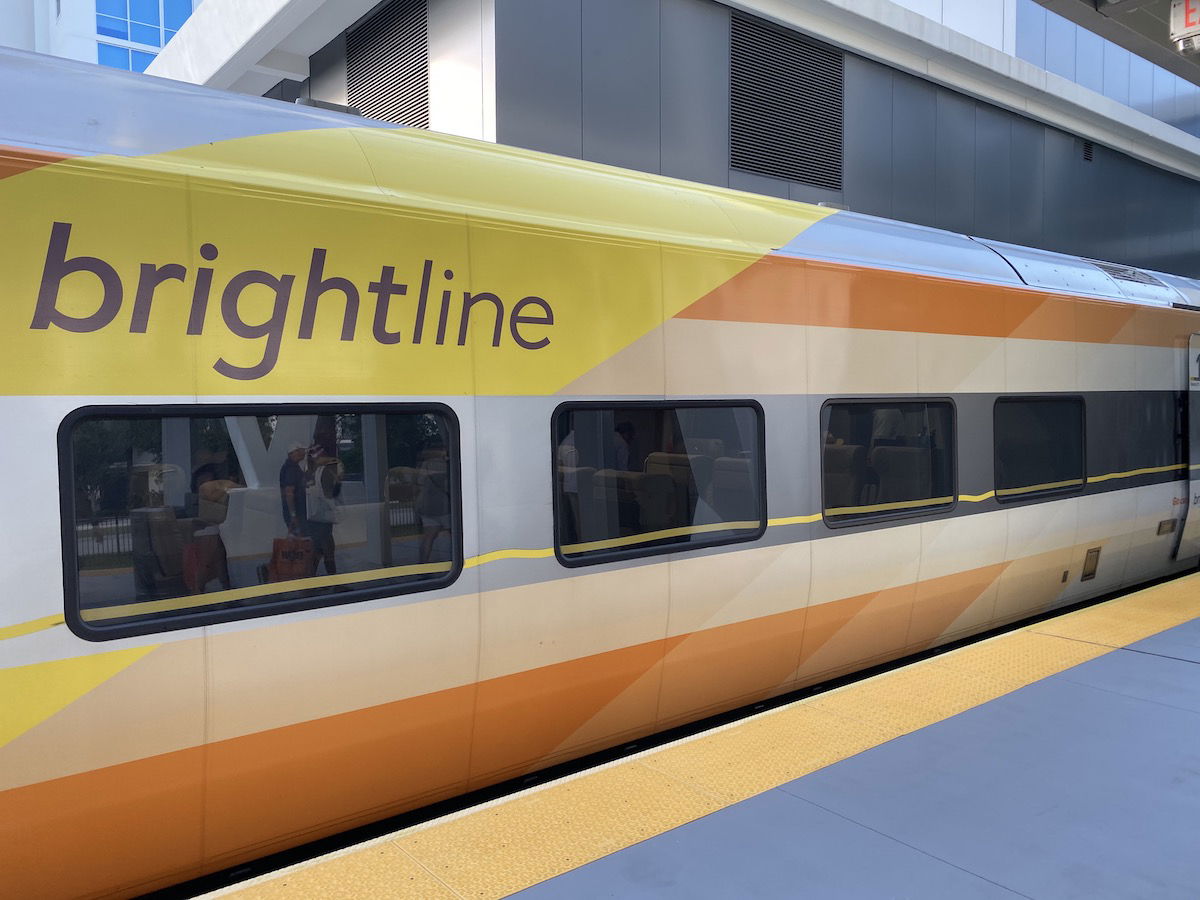 Brightline train, without the Virgin branding
Well, unfortunately it looks like Virgin's involvement in Brightline is coming to an end. A monthly revenue report for Brightline noted the following:
"We will no longer use the Virgin brand following our parent's termination of its licensing agreement with Virgin Enterprises Limited [together with its affiliates, "Virgin"]."
It's not entirely clear why this came to an end, or what exactly the arrangement was between the two companies. It's my understanding that this went beyond a simple brand licensing deal, as Richard Branson had purchased a minority stake in the company.
Most of his travel brands aren't doing especially well right now (to put it mildly), and I guess this is no exception.
What does the future hold for Brightline?
There don't seem to be many practical implications of the partnership with Virgin ending. Or at least that's what's claimed as of now. The company still hopes to expand to Orlando in the coming years, and also add stations in Aventura, Boca Raton, and the Port of Miami.
Only time will tell if that actually happens. Brightline was struggling with ridership before the pandemic, and has now had operations suspended for five months.
Bottom line
Virgin and Richard Branson are no longer involved with Brightline, which I consider to be the best train service in the US, despite its very limited footprint. While Virgin had been involved with Brightline for nearly two years, the rebranding was moving along at a glacial pace.
Brightline still has plans to expand, so we'll have to see how that works out. I'm certainly rooting for the company…
What do you make of Virgin cutting ties with Brightline?