While I'm a huge plane enthusiast, I can't say that trains get me excited in the same way. However, as someone who lives in Florida, I do have an appreciation for Brightline, which is one of the coolest train services in the United States.
Brightline's much anticipated expansion to Orlando will be happening in the coming months. I first wrote about this a few weeks ago, but tickets have gone on sale as of today, so I wanted to provide an update with everything we know. First a bit of background…
What is Brightline?
The US isn't exactly known for its great rail service, though Brightline is an exception. Brightline operates trains between Miami and West Palm Beach, with stops in Aventura, Fort Lauderdale, and Boca Raton.
Brightline used to be associated with Richard Branson and was going to be rebranded as Virgin Trains, but Brightline and Virgin cut ties in 2020. Brightline has for years been planning an ambitious expansion, which includes connections to Orlando, and eventually even to Tampa. This is pretty major, since it will greatly extend the distance that Brightline operates.
I reviewed the Brightline experience in 2019, and it's so incredibly good that it's hard to believe that this is in the US. The stations are gorgeous, the trains are new and well maintained, and the employees are consistently friendly.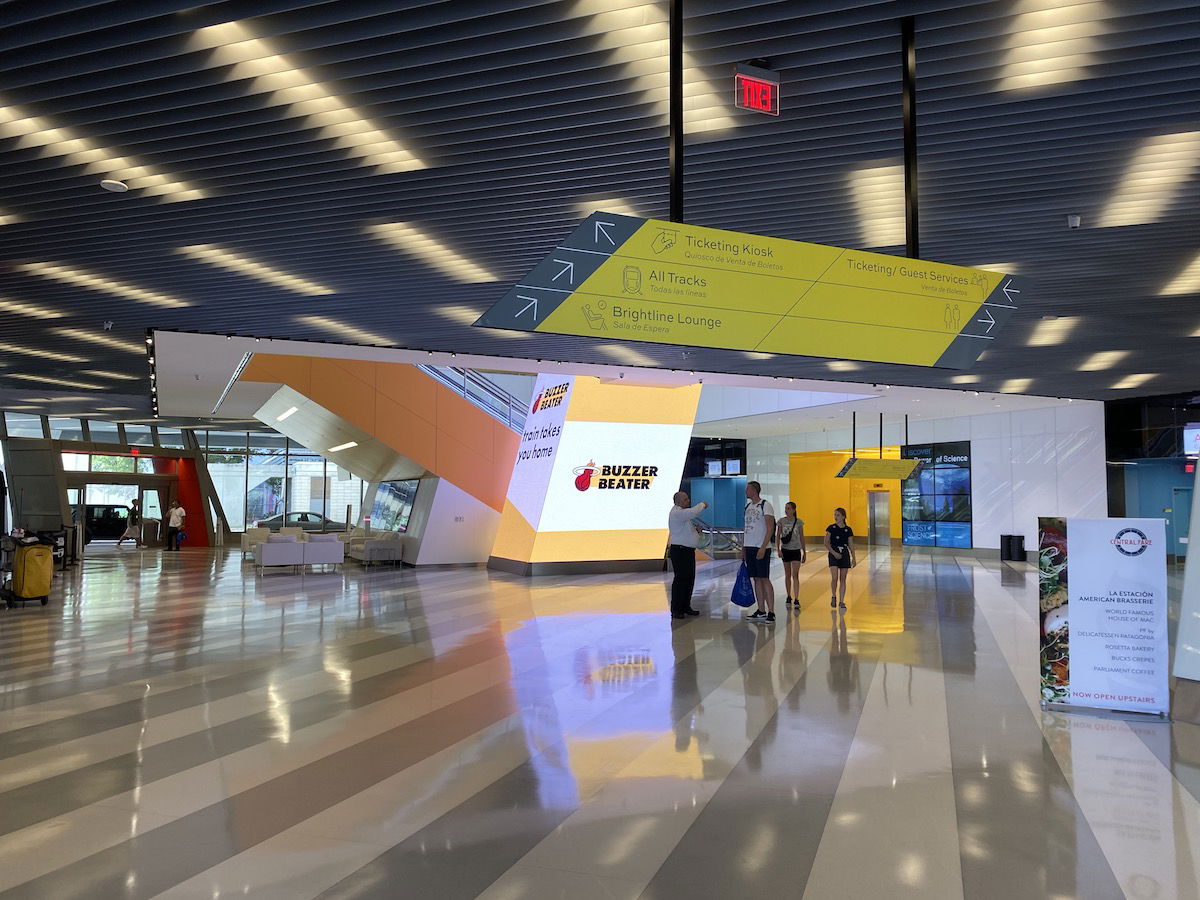 For a reasonable premium you can typically book Premium, which is the equivalent of business class, and that gets you access to lounges, snacks and alcoholic drinks onboard, and more.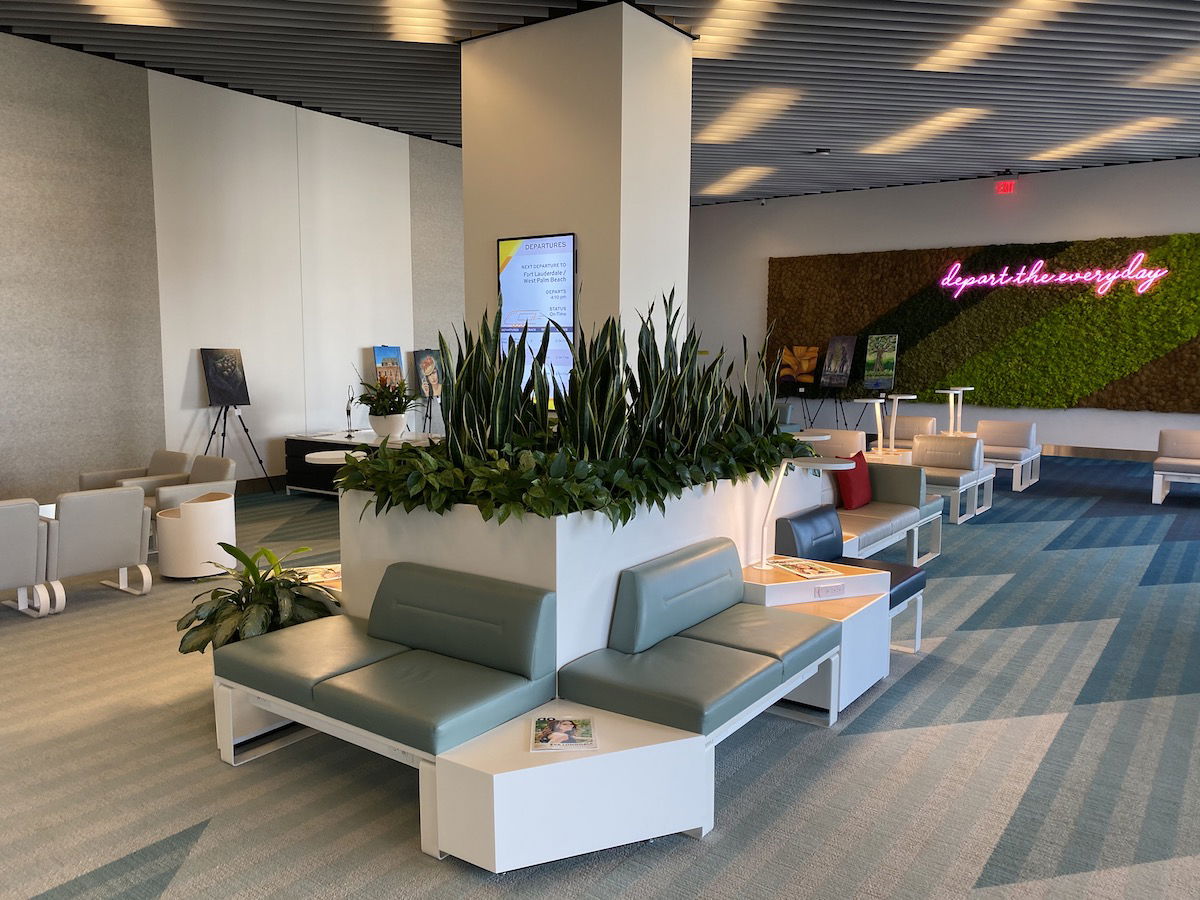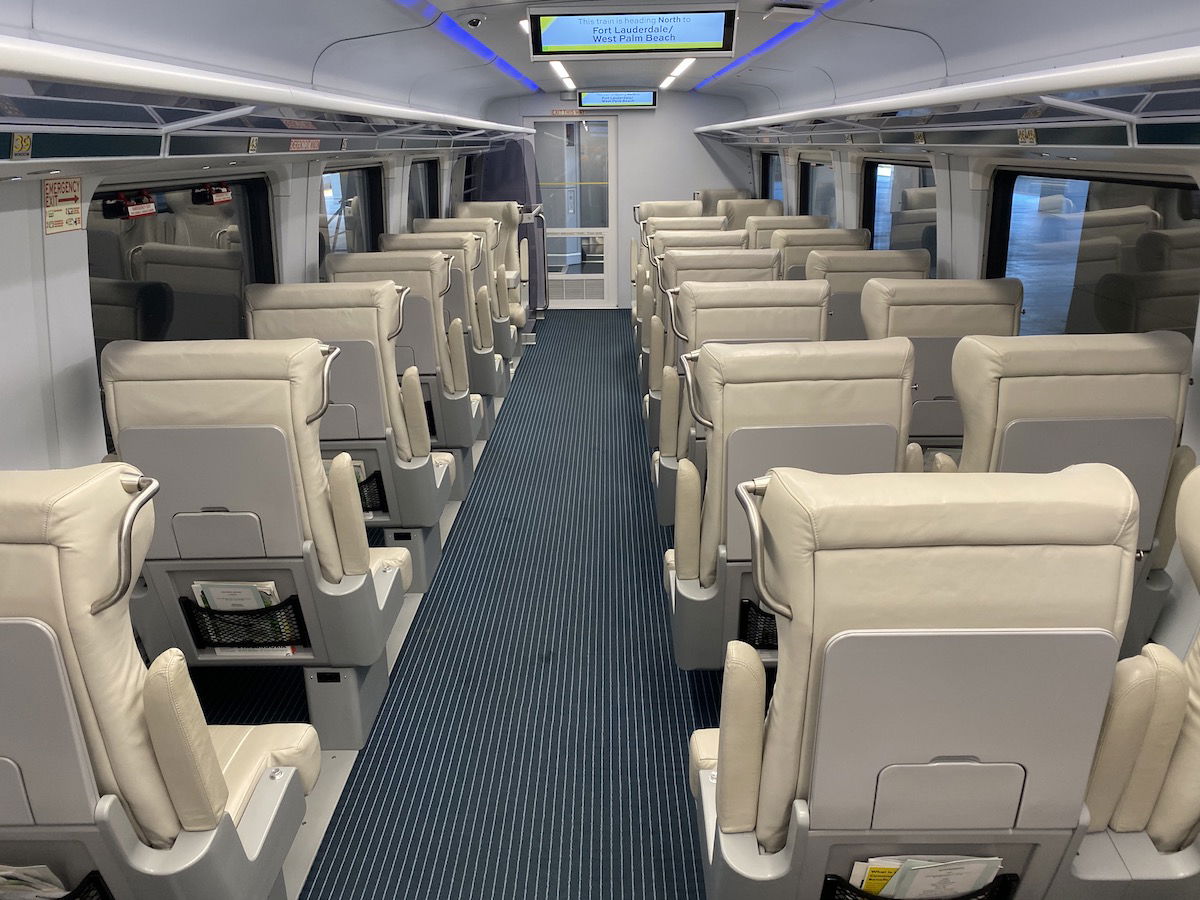 Brightline expanding to Orlando in summer 2023
Brightline has officially unveiled its new station in Orlando, with service expected to commence as of the summer of 2023.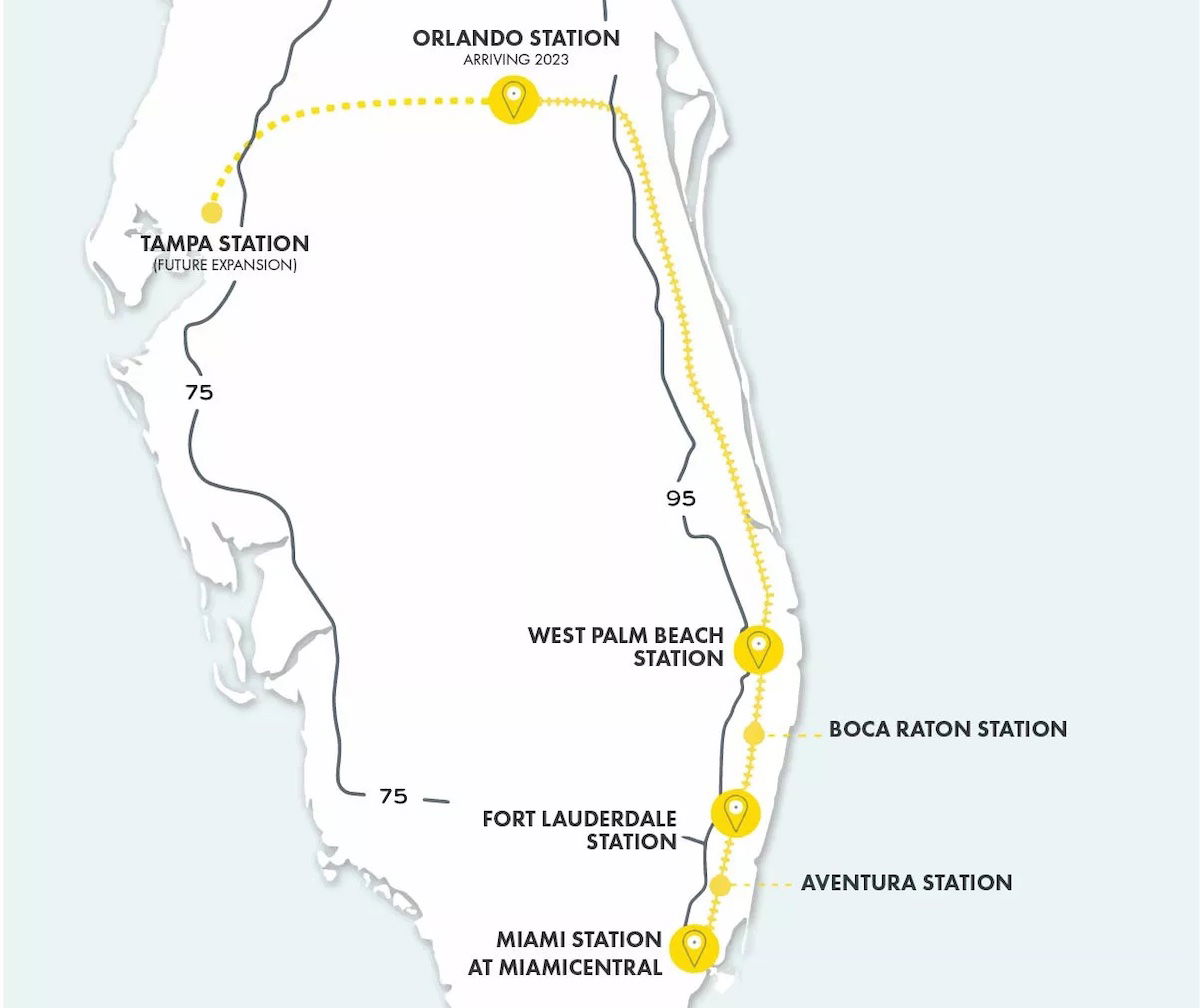 Specifically, tickets are now on sale for journeys as of September 1, 2023. While Brightline is hoping to launch sooner than that, it seems that the company is being conservative with putting tickets on sale, which I appreciate.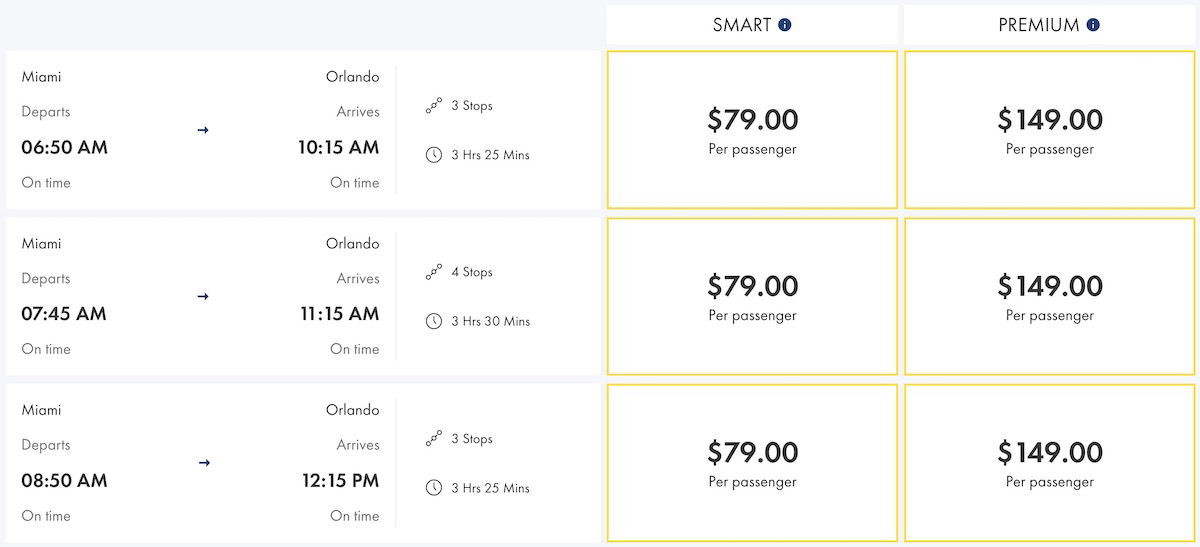 So, what can we expect from this train connection?
Brightline's station in Orlando will be at Orlando International Airport (MCO), connected to Terminal C, and roughly 37,350 square feet; unfortunately there won't be a stop at Walt Disney World, at least for the time being
There will be 16 daily roundtrip trains between Orlando and Miami that operate hourly, with some services being nonstop, and some stopping at all stations
Nonstop trains between the two markets will take 2hr59min, while trains stopping at all the stations will take 3hr30min
One-way fares to & from Orlando will start at $79 for Smart, $149 for Premium, and there will be bundles whereby a family of four can travel together in Smart for $199
Premium tickets will include complimentary meals, snacks, and beverages, while those things will be available for purchase for other passengers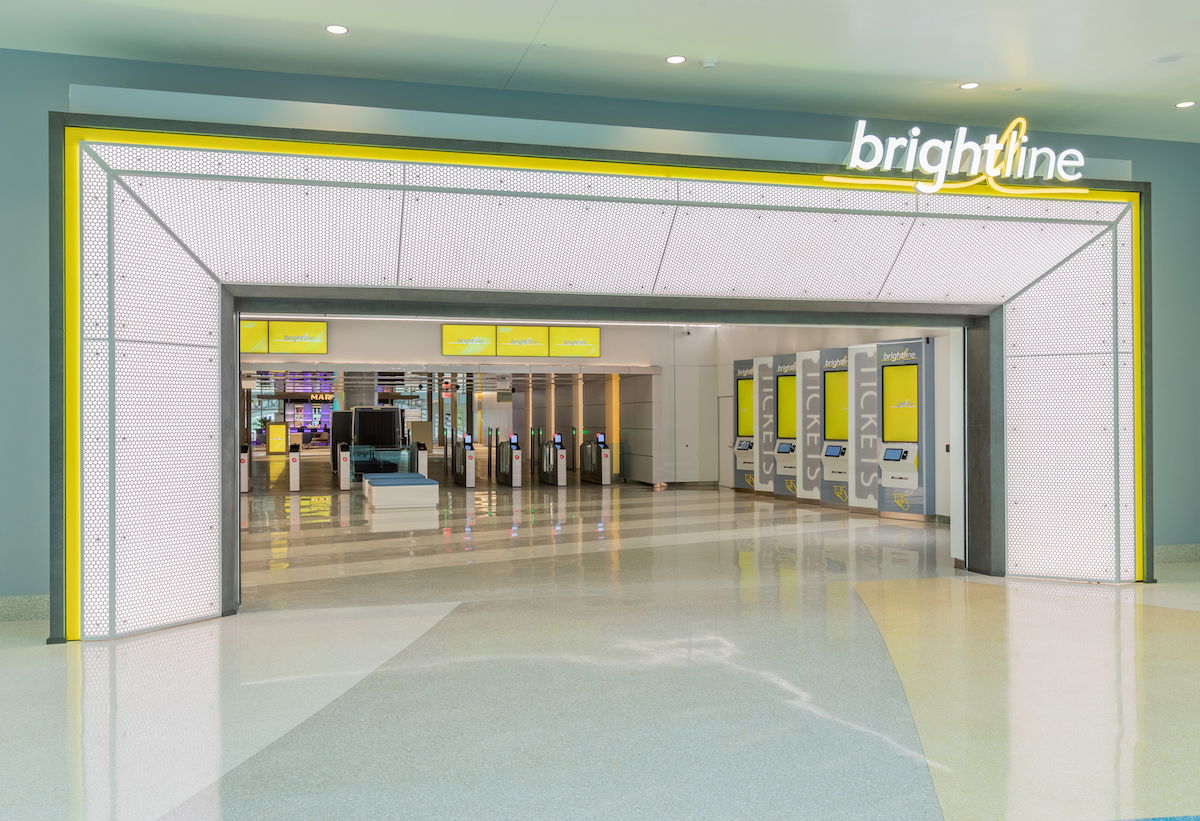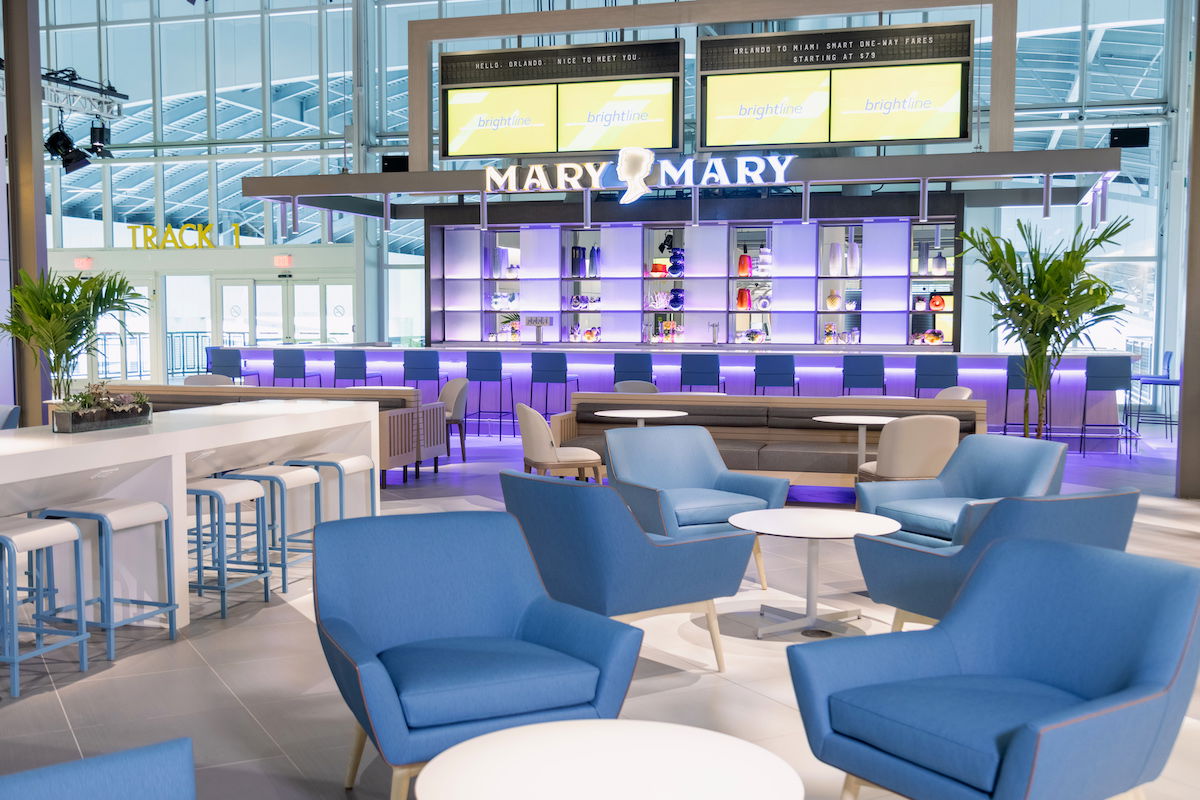 This sounds exciting, but I'm skeptical
As a Miami resident I absolutely love the concept of Brightline. The passenger experience is fantastic, and it's a joy to ride with the company. Furthermore, I'm convinced that Florida (and in particular South Florida) has the world's worst drivers, so I'll do anything to stay off the road.
If I were to travel to Orlando, I love the concept of taking Brightline, though practically speaking I'm not sure I see where the demand is supposed to come from:
Florida is not like Amsterdam or Tokyo, and the reality is that most people want a car to get around, especially if you're visiting Orlando; so even if Brightline can efficiently get you between two cities, it doesn't change the need for a car
While Brightline was initially supposed to have a connection to Walt Disney World, that's no longer the case, and it poses a major issue; having the station in Orlando be at the airport is only ideal for those who have a flight out of there
While I don't think the ticket prices are unreasonable given the cost to operate, it still seems pricey for most; at best you're paying $50 per person one-way (in a bundle of four), but most people are paying way more than that, so I imagine it'll be rare that there are cost savings to taking the train vs. driving, unless you're alone
16 daily trains is an incredible amount of service; it would appear that the capacity will be 239 people per train, so that's nearly 4,000 seats in each direction every day, which is a lot
Honestly, I'm impressed that this Orlando service is actually happening, as I had my doubts. I hope the service succeeds, as the state of train travel in the United States is pretty bad for the most part. Therefore I don't want to be "down" on this idea, but I also think that for an individual train service to succeed, there needs to be a bigger infrastructure investment. A train service is only so valuable when many people feel they need a car on both ends of their journey.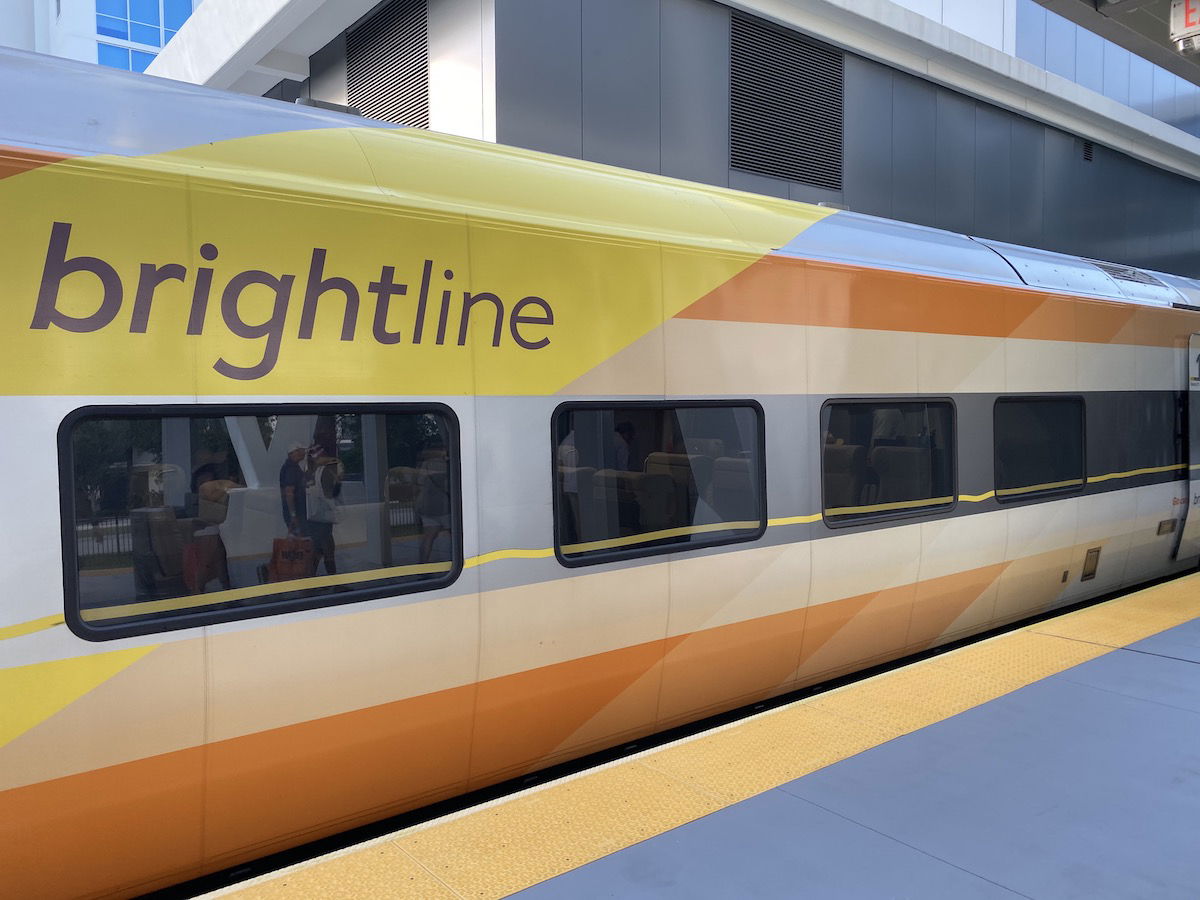 Bottom line
Brightline is launching service to Orlando as of the summer of 2023, with tickets now on sale for journeys as of September 1 (though the service should launch before then). We can expect 16 daily roundtrip journeys between Miami and Orlando, with the Orlando station being at the airport. Pricing will start at $79 one-way, though a family of four will be able to purchase a bundle that lowers the cost to under $50 per person.
This is a really cool new way to get between South Florida and Orlando, assuming you don't feel like you need a car. I look forward to giving this service a try.
What do you make of Brightline's Orlando expansion?