JD Power has released its 2021 rankings of North America's best airports. The results make me question if I'm from a different planet…
North America's best airports for 2021
JD Power has released its ranking of the top "mega" airports in North America, defined as airports serving at least 33 million passengers per year. Here are the top 10 airports (yes, this order is the ranking, I kid you not):
Miami International Airport (MIA)
John F. Kennedy International Airport (JFK)
Minneapolis-Saint Paul International Airport (MSP)
Orlando International Airport (MCO)
Phoenix Sky Harbor International Airport (PHX)
McCarran International Airport (LAS)
Dallas/Fort Worth International Airport (DFW)
George Bush Intercontinental Airport (IAH)
Detroit Metropolitan Wayne County Airport (DTW)
Hartsfield-Jackson Atlanta International Airport (ATL)
How does this study work? It's based on completed surveys from travelers between August 2020 and July 2021. More specifically, the study is based on 13,225 completed surveys from US or Canadian residents who traveled through at least one US or Canadian airport during the past 30 days. Travelers evaluated either a departing or arriving airport, and were asked to share their thoughts on the following factors:
Airport accessibility (getting to the airport and leaving the airport)
Check-in and baggage claim
Food, beverage, and retail
Security check
Terminal facilities (concourses, lounges, signage, restrooms, gate areas)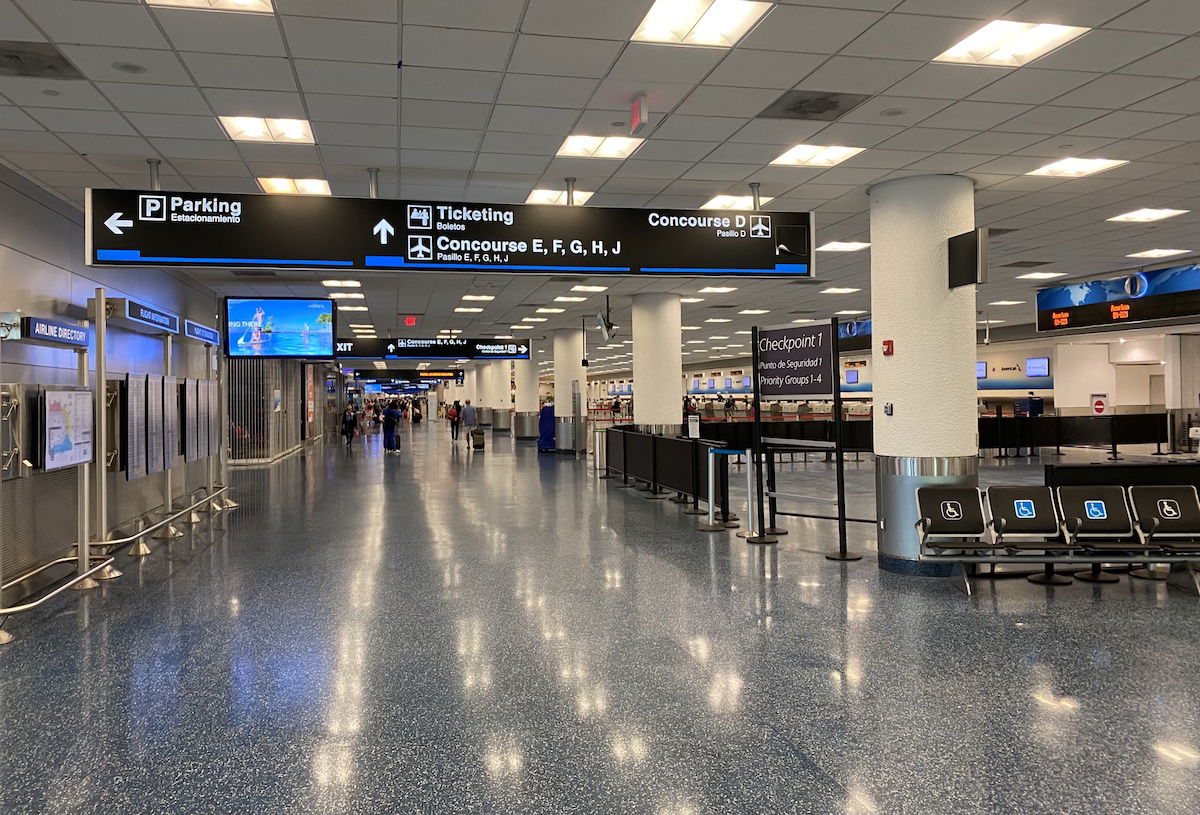 These rankings are kind of hilarious
Okay, I have pretty low expectations of any sort of "survey" results. The whole concept behind this kind of "research" is deeply flawed:
Non-experts are asked to rank something based on one experience, without any real basis for comparison
Arguably this is even more flawed during the pandemic, when all airports have cut back service, and people are largely traveling less, so don't have context for how services have changed
I have a hard time thinking of the results as anything other than "woot, I went to Miami this year to forget about coronavirus, so I loved the airport"
Miami is my home airport, and one thing I love about the airport is how close it is to the city. It's so nice to have a major international airport 10-15 minutes from the main parts of town. However, other than the location, there's very little that's appealing about the airport, if you ask me:
Concourses are poorly designed — they're fairly narrow given the volume of people, and it can be quite a long walk to your gate, or you have to take the Skytrain (which isn't particularly convenient either, since this doesn't usually save you that much time)
Not all concourses are connected airside
The airport's design isn't in any way inspiring, from the seating areas, to the architecture
Someone will have to clue me in on the great food, beverage, and retail outlets
Security lines can be long, and are poorly managed
The airport has some of the most consistently bad customer service of any major US airport, in my experience (though perhaps that largely reflects the airport's largest carrier) 😉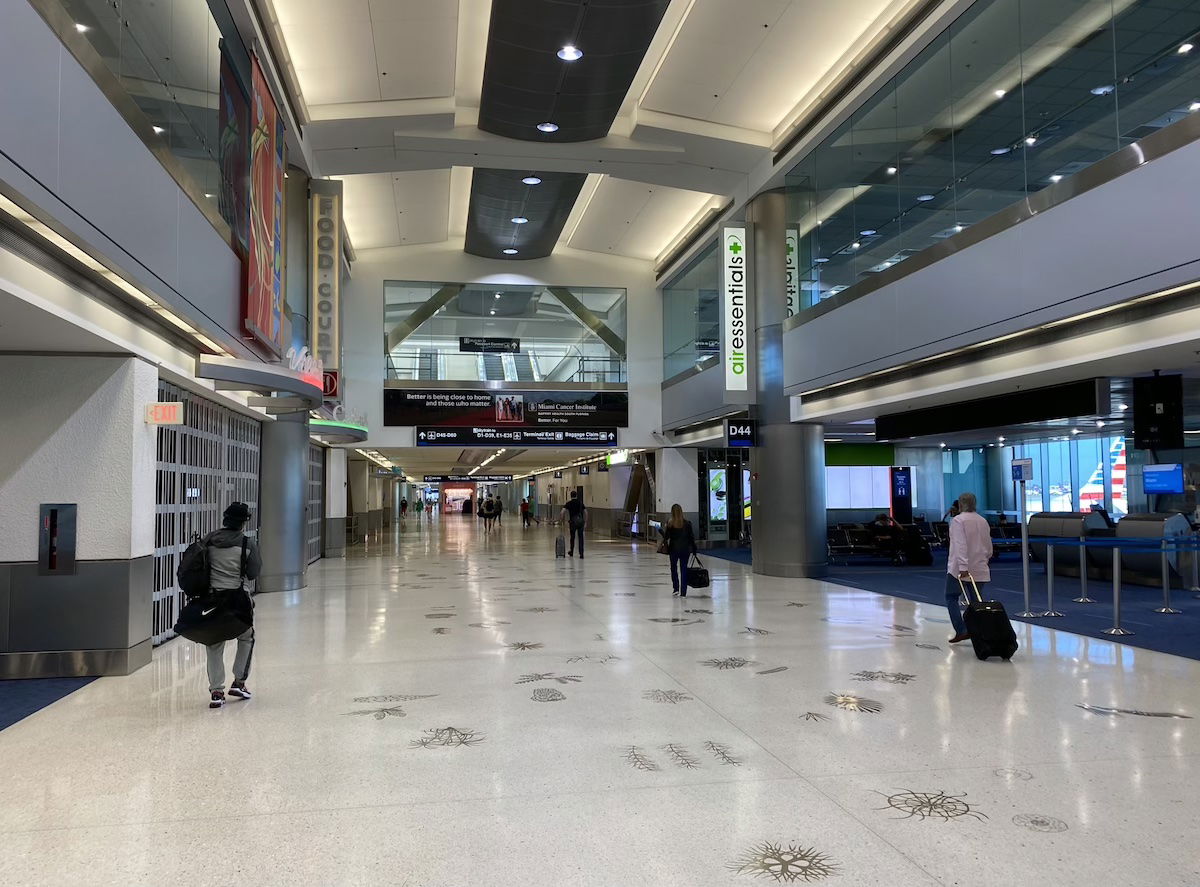 Look, Miami Airport does the trick — it's close to the city, and I can always time my arrival pretty well to minimize the amount of time I have to spend at the airport. I'm happy to have it as my home airport, given that I can fly nonstop to all kinds of destinations, and American largely flies wide bodies from the airport, even on domestic routes.
But to give Miami Airport any sort of awards for passenger experience — let alone to call it the best in the country — is puzzling. And let's not even talk about JFK being number two on the list, DFW being number seven, and SFO not even breaking into the top 10.
Bottom line
Miami Airport has been ranked the best mega airport in the country, and that's just the latest reminder that you shouldn't trust any sort of survey results from randomly polled people about what the best airports are. If someone has only been to a couple of airports in the past year, how are they actually supposed to provide a useful ranking, when they have no context for what services are like at other airports?
Anyone agree with this survey, and think MIA is North America's best airport, and JFK is North America's second best airport?