Avianca is making some major changes to its narrow body fleet, including introducing a very unusual-looking new premium seat.
Avianca adds lots of seats to Airbus A320s
Avianca is undergoing a restructuring, as the airline filed for Chapter 11 bankruptcy protection in May 2020. As part of this restructuring, Avianca is trying to become a more efficient airline, and compete with Latin America's growing number of low cost carriers. The latest example of that is that the airline will be reconfiguring its Airbus A320 aircraft, and the changes aren't pretty.
Avianca has announced plans to reconfigure the entire Airbus A320 fleet:
Planes will feature 20% more seats, and CO2 emissions will be reduced by 13% per passenger; currently Avianca's A320s have 150 seats, so I guess that means these planes will feature 180 seats
The first plane with the new cabins will debut in the second quarter of 2022, and it's expected that the reconfiguration process will be complete by the end of 2022
The reconfigured A320s will feature Airbus' SpaceFlex cabin concept, which optimizes space at the rear of the aircraft, by combining galleys and restrooms in order to increase seating capacity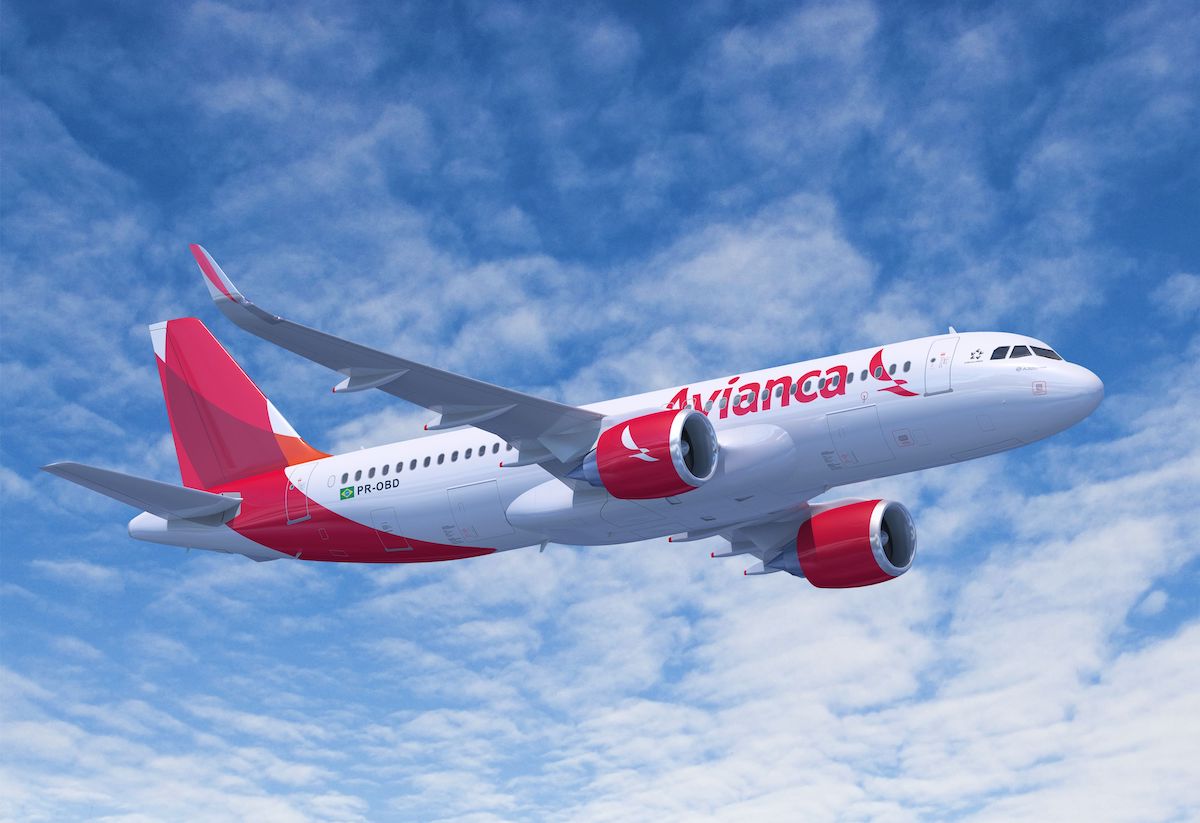 Avianca's Premium, Plus, and Economy seats
Currently Avianca's Airbus A320s are comfortably configured with a total of 150 seats, including:
12 business class seats in a 2-2 configuration, featuring 40″ of pitch
138 economy class seats in a 3-3 configuration, featuring 31-32″ of pitch
Each seat has a personal television, and there are power outlets at all rows of seats
Well, Avianca's A320s are about to get a lot less comfortable. Both personal televisions and business class are being eliminated. Instead there will be three seating options going forward.
Avianca's A320s will feature Premium seats, a product that Recaro developed exclusively for Avianca. This will be available in the first three rows of the cabin. There will be a center console, along with personal electronic device holders, USB ports, and recline. It's not yet known what kind of service will be offered in this cabin.
I must say, that's one weird-looking seat. It almost looks like intra-Europe business class, where you just have economy with a blocked middle seat. However, in this case the seat is wider, so that's good at least.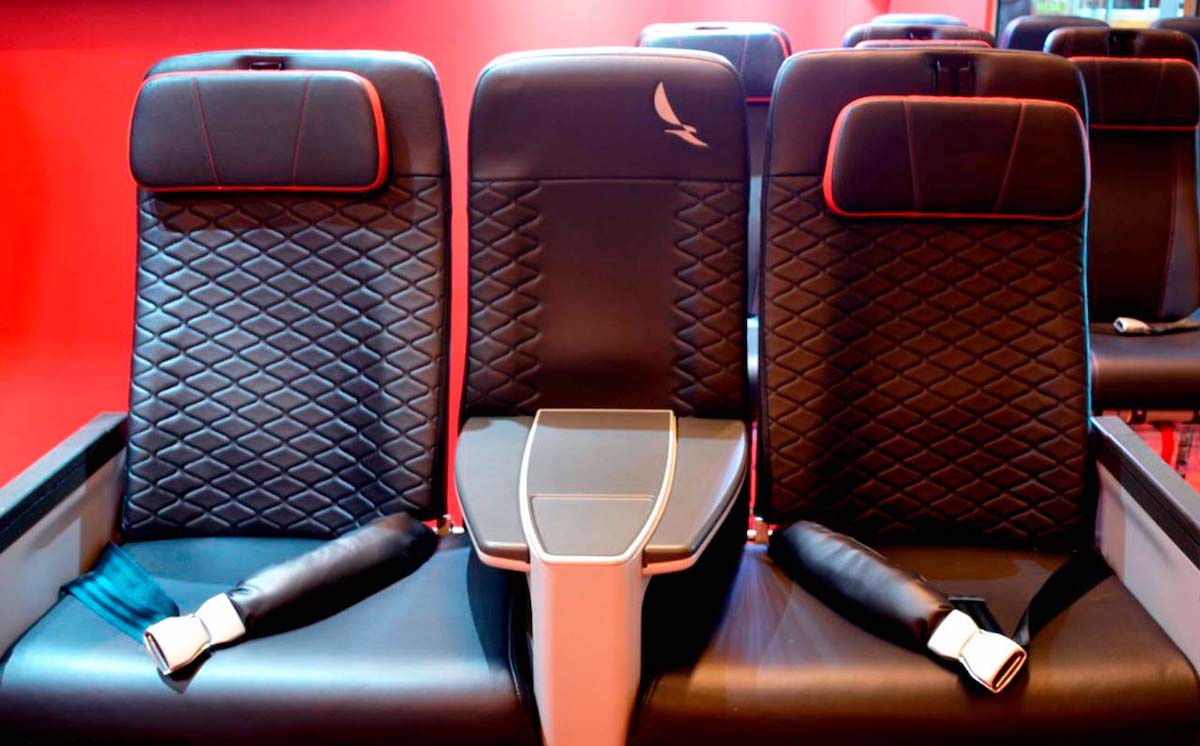 Avianca's A320s will also feature Plus seats, which will be located in rows four through 14. These seats are closer to the door, and the seats have headrests, personal electronic device holders, USB outlets, and recline.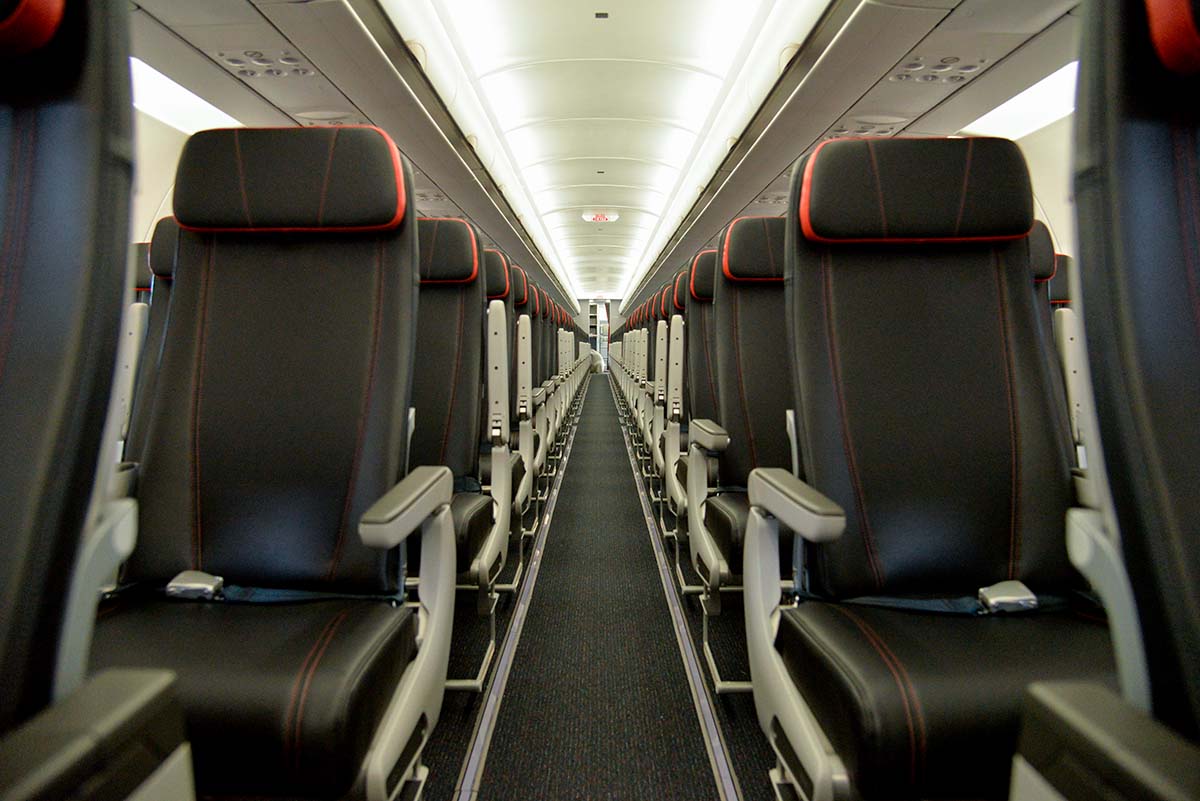 Avianca's A320s will also feature Economy seats, which will be located in rows 15 through 32. These seats won't feature recline (or rather they're marketed as featuring "pre-recline"), but they will feature personal electronic device holders and USB ports.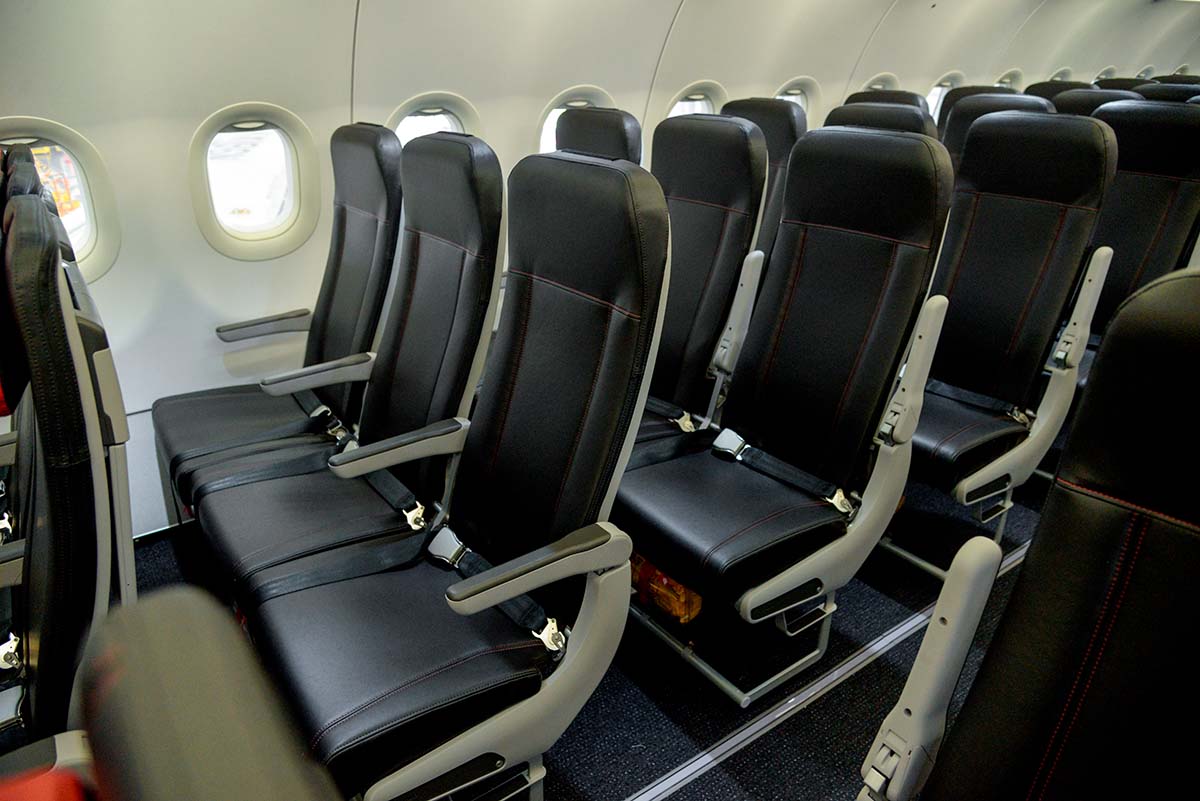 Suffice to say that this is a major downgrade to the short haul Avianca experience. We're going from standard economy seats with 31-32″ of pitch and personal televisions, to having seats with no recline and no personal televisions.
Bottom line
Avianca will be reconfiguring its Airbus A320 fleet, and these planes will become significantly higher capacity. Capacity will increase from 150 seats to 180 seats, and in the process business class and personal televisions will be eliminated.
Avianca will have a unique premium product with blocked middle seats, but other than that this doesn't look like a particularly comfortable ride.
What do you make of Avianca's reconfigured A320s?