While this doesn't impact passengers much, as an avgeek I find this to be an awesome development.
Airline pilots are rated on specific aircraft
Generally speaking, airline pilots are type rated on specific jets, meaning that they're trained to fly specific aircraft. That makes sense, because being a pilot is a highly technical job, and requires a lot of training and expertise. Not only do planes handle differently, but pilots are trained for every possible emergency scenario on a particular plane.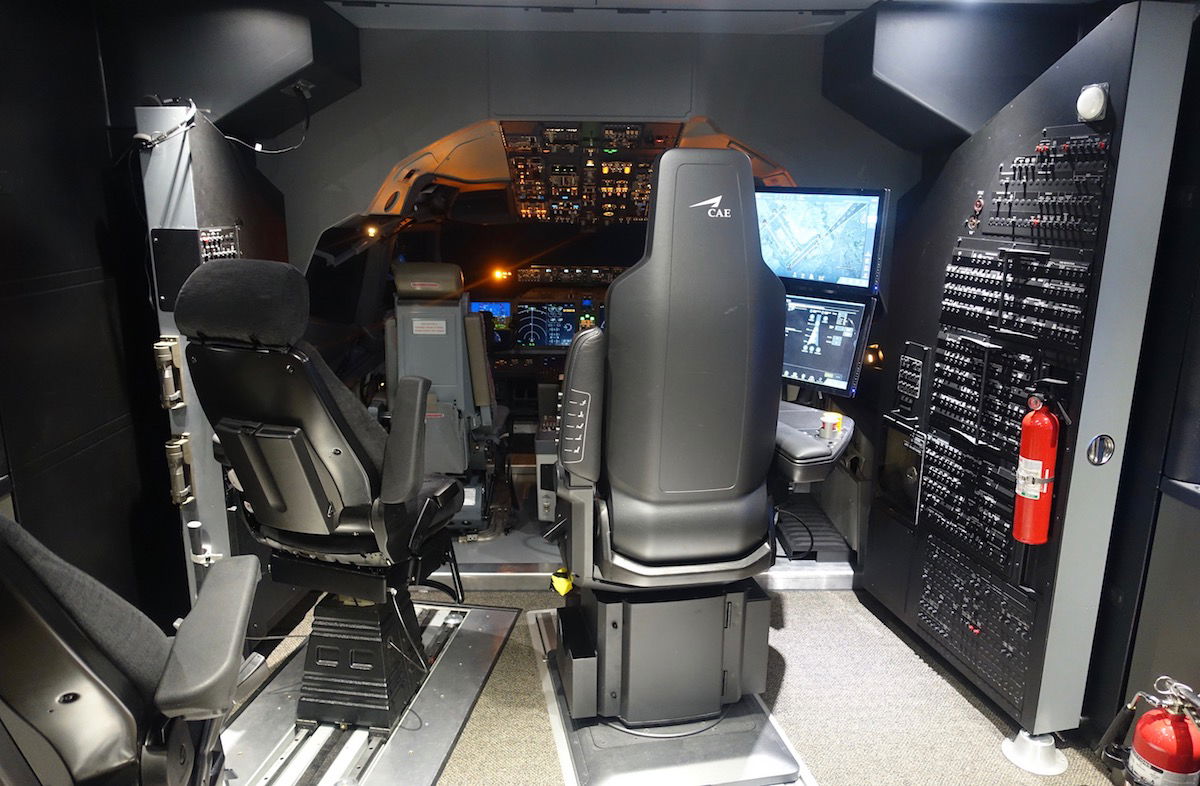 That being said, in some cases there's a common type rating between planes, meaning that pilots can often fly multiple types of aircraft:
At most airlines, pilots can fly any variant of a particular type of aircraft; in other words, a pilot might fly the Airbus A320 family of aircraft, and that include the A319, A320, A321, A321neo, A321LR, etc.
When there's enough cockpit commonality, pilots can sometimes also fly otherwise different types of jets; for example, the 757 and 767 can have a common type rating, as can the A330 and A350
Well, Airbus has just taken it to the next level when it comes to common type ratings.
All Nippon Airways introduces mixed fleet flying for pilots
Pilots at All Nippon Airways (ANA) will soon engage in mixed fleet flying (MFF) for the Airbus A380 and A320. This follows approval for the plan by Japan's Civil Aviation Bureau (JCAB). ANA will be the first airline in the world to introduce mixed fleet flying between the A380 and A320.
In other words, a pilot might fly an Airbus A380 one day, and then the next day might fly an Airbus A320. While flying between fleet types isn't unheard of (as I explained above), the A380 and A320 are very different planes. The maximum takeoff weight of the A380 is nearly 10x as much as that of the A320. Wow!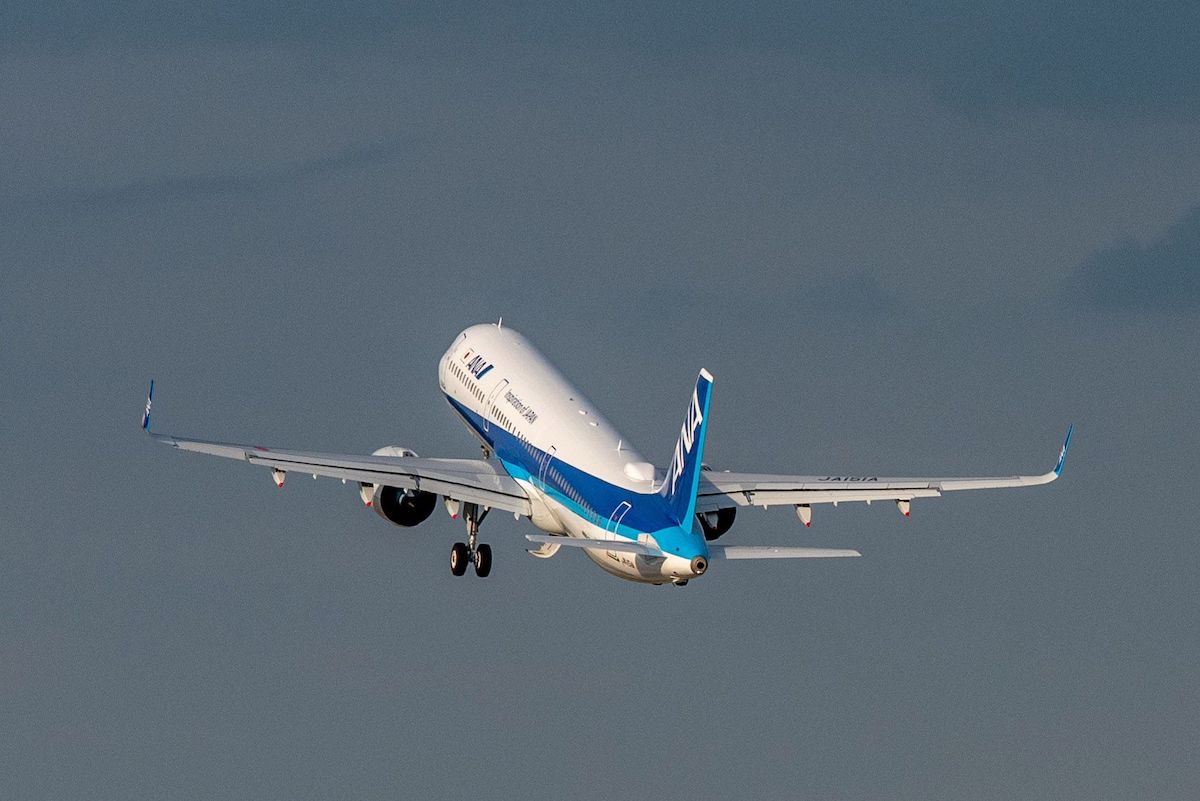 The benefits to airlines here are huge:
This allows a lot more efficient scheduling, since you have a larger pool of pilots who can fly either plane, rather than just one plane; that means you need fewer reserve pilots, hours can more easily be optimized, etc.
This is especially valuable at the moment, when ANA has grounded much of its A380 fleet, meaning those pilots don't have a lot of flying, and for that matter are struggling to stay "current" on their rating; they can now start flying the A320
In theory this also allows airlines to better match capacity to demand last minute; in other words, if a flight isn't very full then a smaller plane could be substituted with the same pilots, though I doubt that will be happening much between the A380 and A320 😉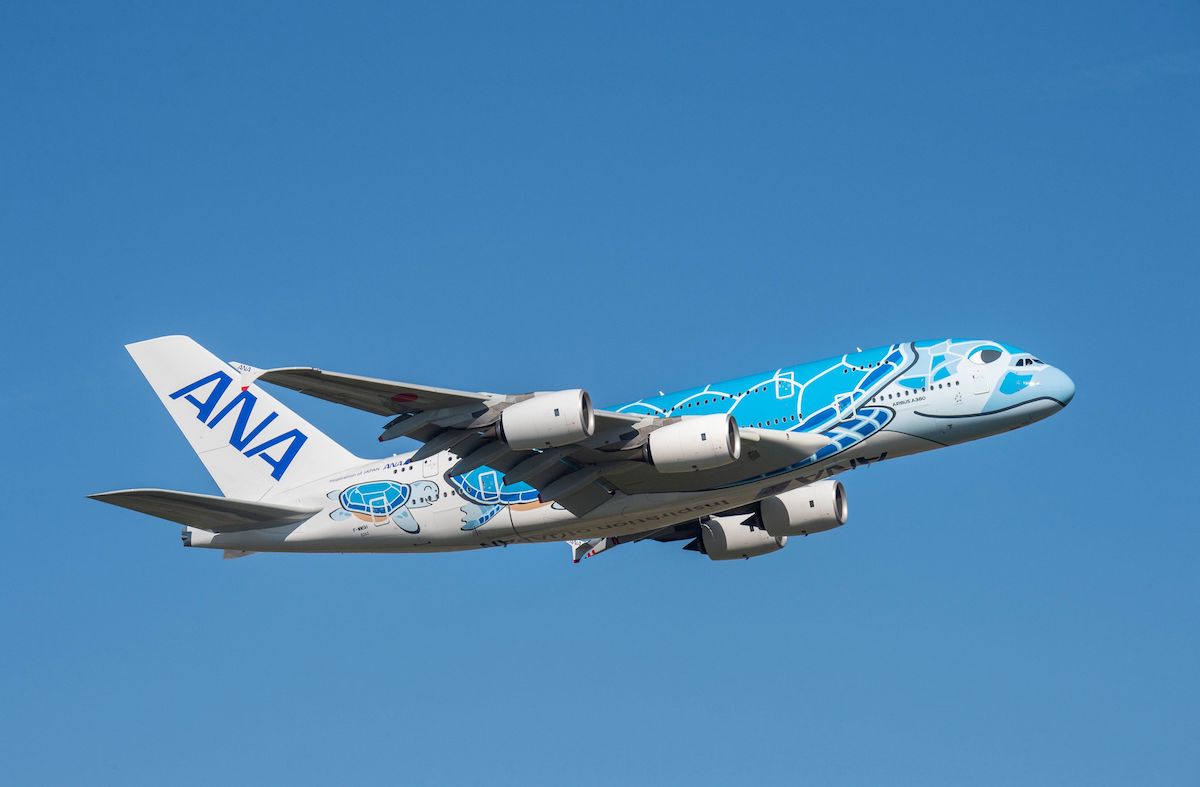 I do wonder how this works in terms of pilot pay. At many airlines, pay scales differ based on how big of a plane you're flying, and then seniority plays into which plane you fly. With mixed fleet flying, will pilots get paid more when flying an A380 than an A320, or will there just be a consistent price somewhere in the middle?
Bottom line
Thanks to new approval from Japan's Civil Aviation Bureau, All Nippon Airways pilots will be able to fly both the A380 and A320. While the concept of a common type rating between planes is normal, I don't think we've ever seen this big of a contrast between "common" planes in commercial aviation, as the A380 has a maximum takeoff weight almost 10x as high as that of the A320.
This improvement will make pilot scheduling more efficient, and should save the airline a bit of money. Maybe not as much as Airbus' plan to reduce pilot staffing on the A350, but then again, this shouldn't be as controversial either.
Any other avgeeks find this to be a cool development?