While details are limited as of now, this is at least a step in the right direction, and a positive update.
Timeline for American & JetBlue reciprocal elite benefits
In early 2021, American and JetBlue launched a strategic alliance in the Northeast. The partnership makes sense on the surface — JetBlue has amazing connectivity in the Northeast, and American wants to grow its long haul presence out of New York, but needs connecting traffic.
In addition to launching codeshare flights earlier this year, American and JetBlue also introduced reciprocal points earning opportunities as of late May 2021.
One big question has been when we should expect American and JetBlue to roll out reciprocal elite perks for AAdvantage and TrueBlue members. We now have an update on that front. It has been announced that starting this fall, AAdvantage elite and TrueBlue Mosaic members will get access to reciprocal elite benefits across both carriers.
This update suggests that we should see reciprocal elite perks rolled out in the next two to five months, based on standard definitions of seasons. In general American and JetBlue have been ahead of their promised timeline for adding benefits with this partnership, so I would expect elite perks will be rolled out sooner rather than later.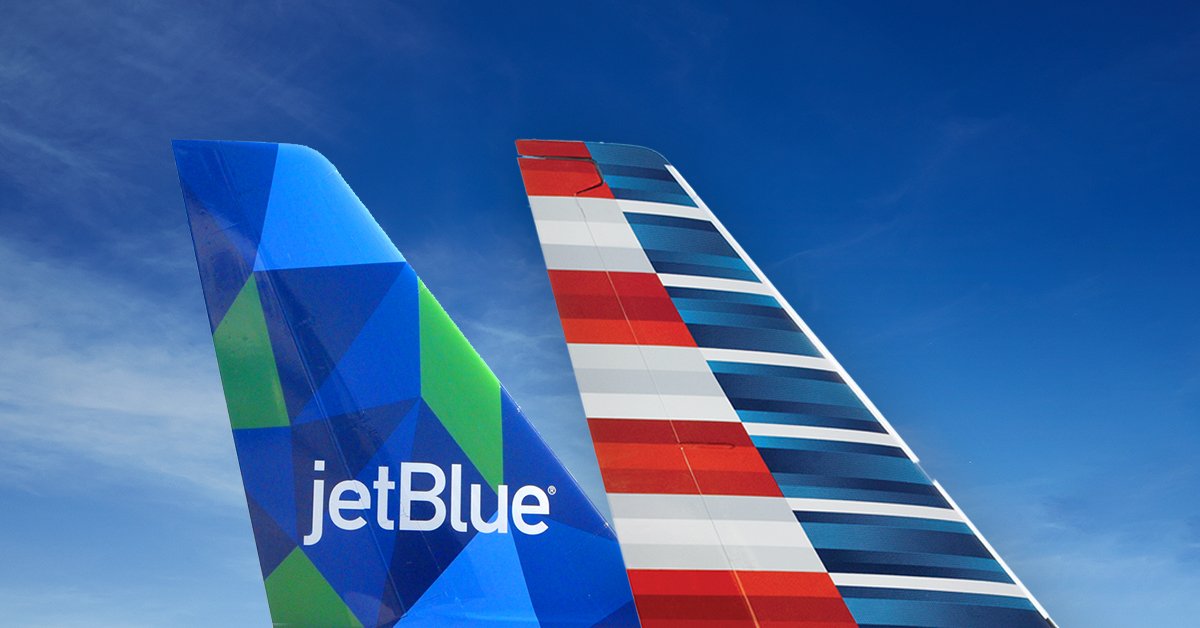 What elite perks should we expect?
When American and JetBlue launch reciprocal elite perks, we're told to expect the following:
Priority check-in
Priority security
Priority boarding
Up to two complimentary checked bags
Those are the elite perks that have been shared so far, and I think that's roughly what we were expecting.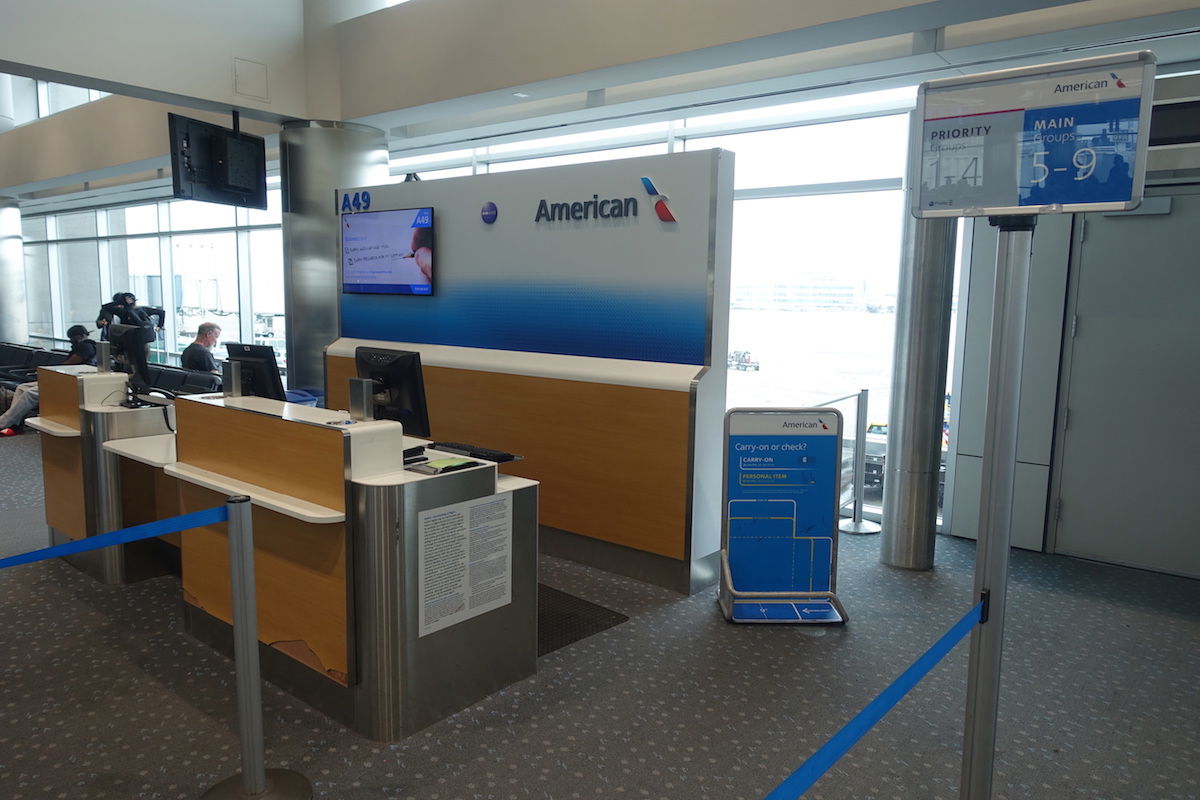 However, it's also stated that "even more benefits for AAdvantage and TrueBlue members will be coming in the future." What more should we expect?
I think we could see reciprocal extra legroom economy seating (Main Cabin Extra on American and Even More Space on JetBlue); presumably policies would vary based on your exact status
While I suppose anything is possible, I highly doubt we'll see reciprocal first class or Mint upgrades; JetBlue doesn't offer Mosaic members Mint upgrades as an elite perk, and I can't imagine American would offer first class upgrades without reciprocity
The one potential upgrade perk I could see would be some systemwide upgrades for Mosaic members; I think this would be offered in a limited capacity, and would be intended to encourage JetBlue Mosaic members to fly American long haul, though there's not much that JetBlue could offer reciprocally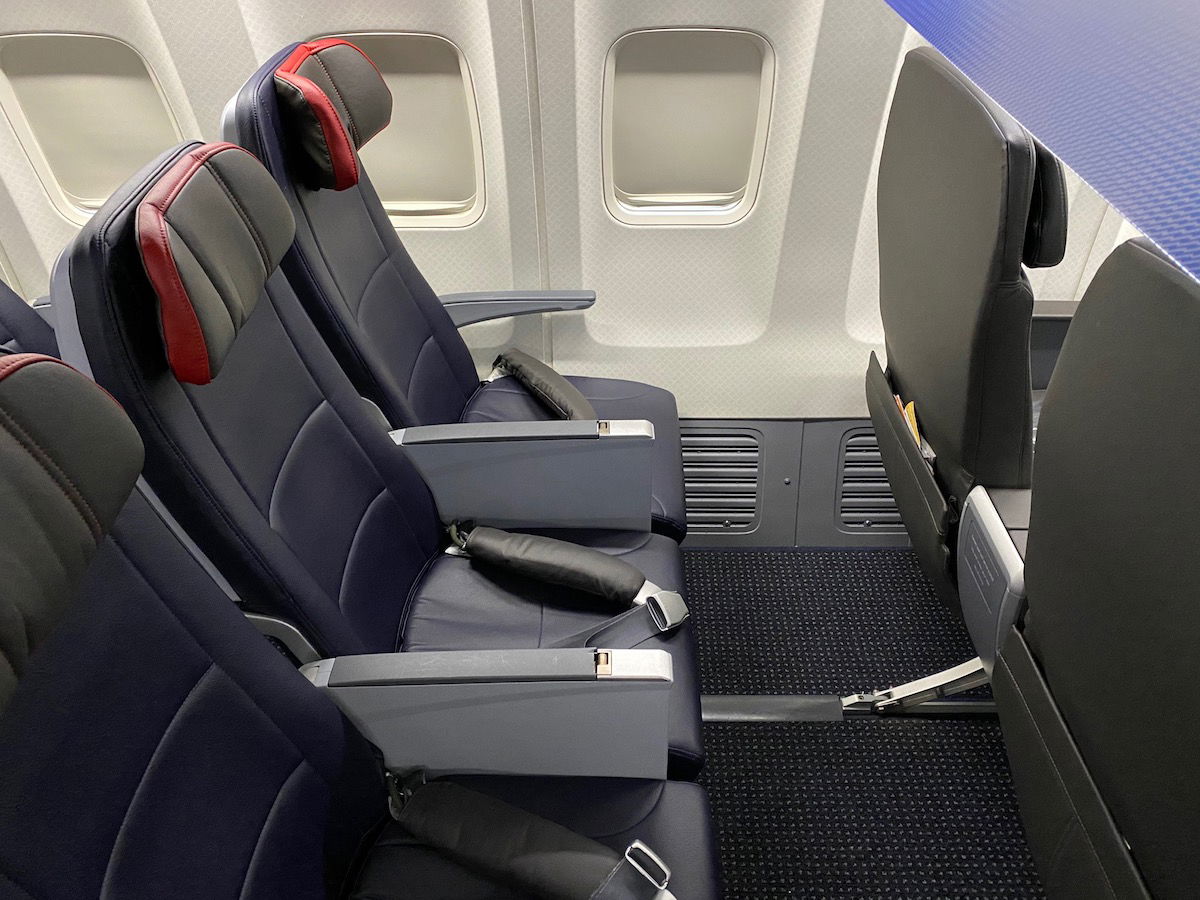 Bottom line
American AAdvantage and JetBlue TrueBlue will roll out reciprocal elite perks as of this fall. In the first phase we can expect reciprocity when it comes to check-in, security, boarding, and baggage allowances.
However, in the long run we can expect further perks beyond that. I think reciprocal extra legroom economy seating is a given, though I'm curious what we see beyond that.
What are you expecting in terms of reciprocity between American & JetBlue?