There's no doubt a lot of discrimination in the airline industry, and we see stories that clearly reflect that reality all the time. At the same time, there's also just a lot of plain bad service in the airline industry, and also confusion about airline policies. With that in mind, I'm not exactly sure what to make of this story…
Stranded teachers get different treatment
Over the weekend, all State Teachers of the Year were invited to attend Space Camp on the site of the United States Space & Rocket Center museum at NASA's Marshall Space Flight Center. When this camp was over, many of the teachers flew out of Huntsville, Alabama on Monday, July 26, 2021.
This is where this story comes into play. Sabrina Suluai-Mahuka is the American Samoan teacher of the year. She was on a "joyous high celebrating the end of Space Camp," but her feeling quickly changed after her experience with American Airlines staff at Huntsville Airport. She says the way they treated her left her with a feeling of "panic, disbelief, and hurt."
Essentially Suluai-Mahuka and her Asian female colleague were treated vastly different than their white male colleague. She outlines what happens in a series of Tweets, though to summarize:
At 4:01PM her flight was canceled, and at 4:10PM she tried to get assistance at the check-in counter
The American Airlines representative told her they couldn't get her on a flight until they next day
She was informed that American wouldn't provide her with a hotel or anything else, since the cancelation was due to weather; her Asian colleague saw a different representative, but got the same answer
Their white male colleague allegedly received a totally different response from the same American Airlines representatives; they offered him "all accommodations without him even asking," including a hotel room, meal voucher, and taxi voucher, and by 4:44PM he was fully squared away
Suluai-Mahuka states that if it was the company's policy to not provide accommodation during weather cancelations that would be one thing, "but the blatant discrimination and display of racism" from American employees is unacceptable
Anthony Coy-Gonzales, the white male colleague that they reference, confirms this story on his Facebook:
Read and share widely! My friends and fellow teachers of the year (both AAPI) were denied the privilege I was offered 20 minutes later with the same representatives when our flight was cancelled. They were given nothing but dismissal when they requested help. I walked in and was offered a hotel, taxi, and meal without asking. Same flight. Same time. Same airline. American Airlines This is not okay.
American Airlines issued the following statement regarding the incident:
"American Airlines strives to ensure all customers feel cared for throughout their journey. We're deeply concerned by the allegations shared and are working to investigate the matter further. Our team has reached out to Ms. Suluai-Mahuka to apologize for her experience and provide reimbursement for her hotel-related expenses."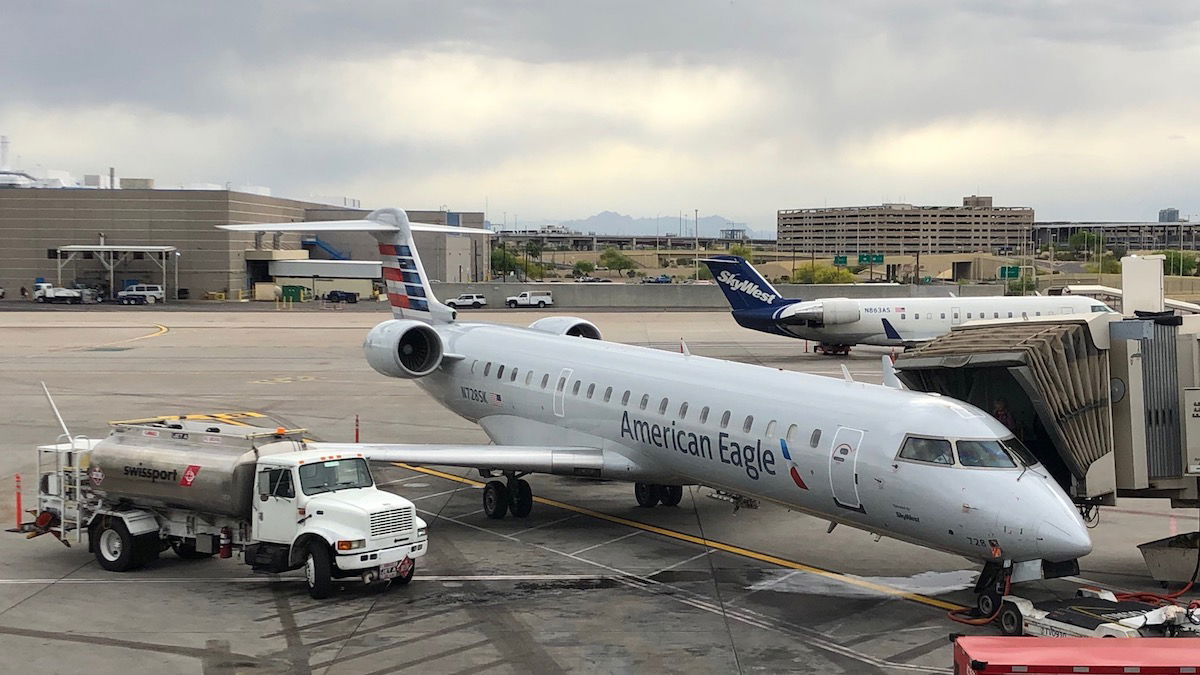 My take on this incident
While it's not stated what flights passengers were booked on, reading between the lines it seems they were flying American Airlines to Charlotte:
Charlotte had terrible thunderstorms on Monday, which had operational impacts on American Airlines (I experienced the impact of this on Tuesday morning, and had a five hour delay)
Based on the timing of their interaction, I'm guessing they were booked on AA5113, which was the 7PM Huntsville to Charlotte flight, as it got canceled
It's hard to know exactly what to make of this story. Do I understand why the two female Asian teachers felt discriminated against when they received different treatment than a white male? Of course!
That being said, my bigger question is how the heck the one teacher got all of this from American?! American's policy is to not offer hotels or anything else in the case of weather delays, and this was pretty clearly a weather delay.
I've flown American a lot for the past decade, and I can't even count how many overnight delays I've had due to weather over the years. I've never once received a hotel voucher, and sure as heck haven't received a taxi or meal voucher. Ever.
So obviously the one teacher received preferential treatment, but why did he get something that virtually no one else gets? American really proactively offered a hotel, meal voucher, and taxi voucher, to a passenger during a weather delay?
Suluai-Mahuka describes the rude treatment she received from American Airlines staff, and how disinterested they were. If it makes her feel any better, that's unfortunately often just par for the course at the airline. During my five hour delay on Tuesday in Charlotte I approached a gate agent once, and without looking up she said "if you're here to ask a question, I don't have any answers." Lovely!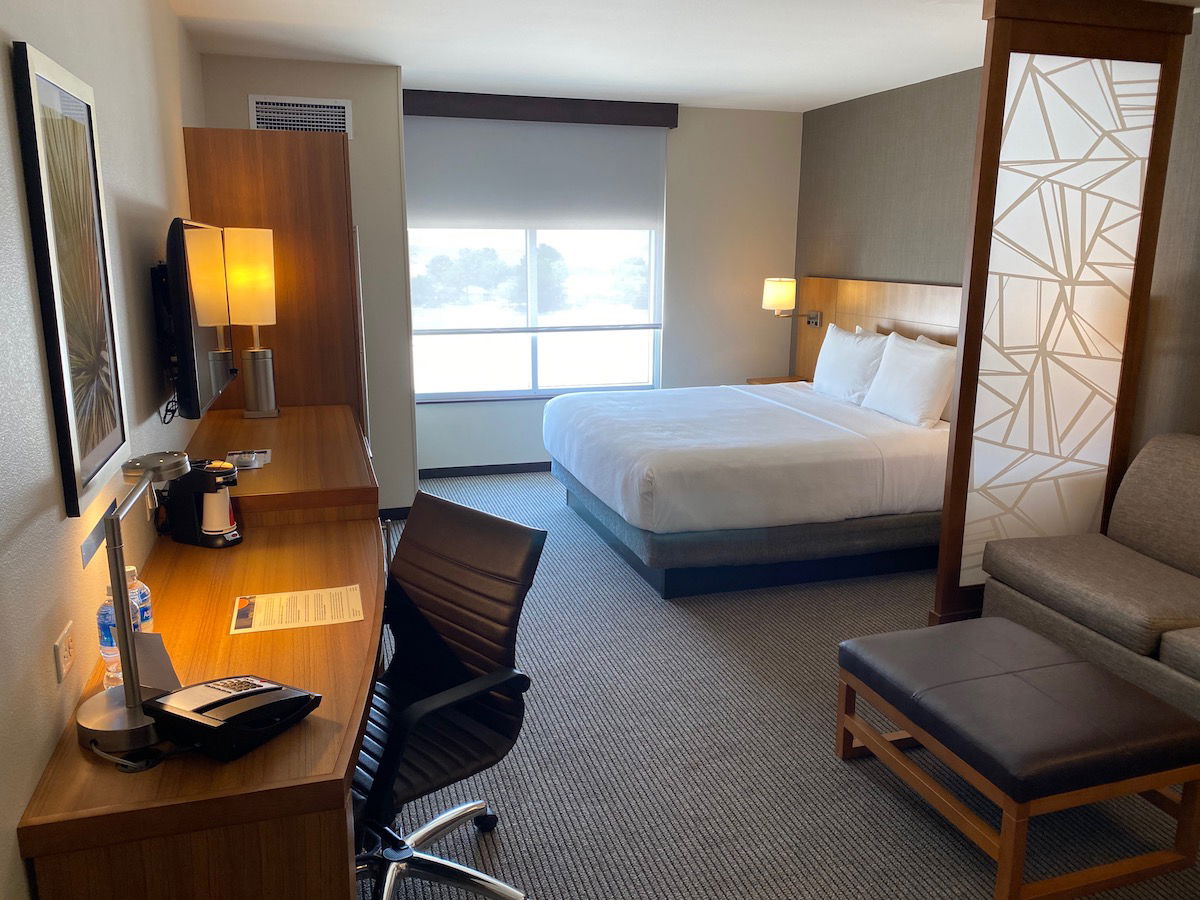 Bottom line
A teacher from American Samoa was on a canceled American Airlines flight out of Huntsville on Monday afternoon. She wasn't offered anything other than to be rebooked on the next available flight, which is American's policy, and is fair enough.
What makes this story troubling is that one of her colleagues received a hotel, food, and taxi voucher, without even asking. I've never received that as an American customer when there was a weather delay.
I'd assume there's some context missing here, but the other teacher confirms the story, and American's statement doesn't deny what happened, so…
What do you make of this story? Are you as confused as I am?