There are a lot of very bad airline industry takes on the internet, though this has to be one the worst I've seen in a long time…
"American Airlines just showed the door to customers who aren't rich"
ZDNet published a rambling article that tries to draw conclusions about society based on American Airlines' new Boeing 787-9 configuration. For context, it was recently leaked that American's upcoming Boeing 787-9 deliveries will have a more premium layout.
The planes will feature new business class seats with doors, and they'll have more business class and premium economy seats, while they'll feature fewer economy seats. This configuration will just be available on select aircraft that operate business routes with lots of premium demand (for example, think London).
The ZDNet story makes so many bizarre points, yet seemingly doesn't delve into anything for more than a sentence or two (which isn't surprising, because the points simply don't make sense). We can all agree with this part of the story:
What's different about American's latest Dreamliners is that they lean much more heavily toward customers who have, well, a lot more money.

These will have 51 Business Class seats. No, wait. 51 Business Class pods.

And these pods have doors. Welcome to the gated community, at 36,000 feet.

The latest Dreamliners will also have 32 Premium Economy reclining seats.

In total, there'll be 41 fewer seats on these planes, as compared to American's previous 787-9s.

It's easy to fly to conclusions.
The conclusions the author arrives at, though, are bizarre. Among other things:
American's new Boeing 787s are compared to how Southwest is now allowing its fares to appear on Kayak, but only for those who are part of a company
This reflects the greater inequality in society of haves and have-nots
This is going to cause a problem, because economy class passengers have to walk past "Fancy Class passengers who are already on their second glass of champagne," and research suggests that walking past fancy seating is linked to increased unrest among economy passengers
"You'd think that airlines have already had enough unrest from passengers during the pandemic"
Airfare has "recently risen by around 20%," which somehow has something to do with these seats?
This is a "slightly difficult situation," because "it's not like a restaurant, where the food is the same, the ambiance is the same, but some people order ridiculously priced wine"
Passengers may "see a greater, more palpable division of a potentially uncomfortable kind"
"If you're a regular American Airlines Economy Class customer and you have to walk through the gated community, how will you feel when you get to your own seat?"
"One day, you might get the chance to fly in the gated community and open a door to your seat, it's what they call the American dream"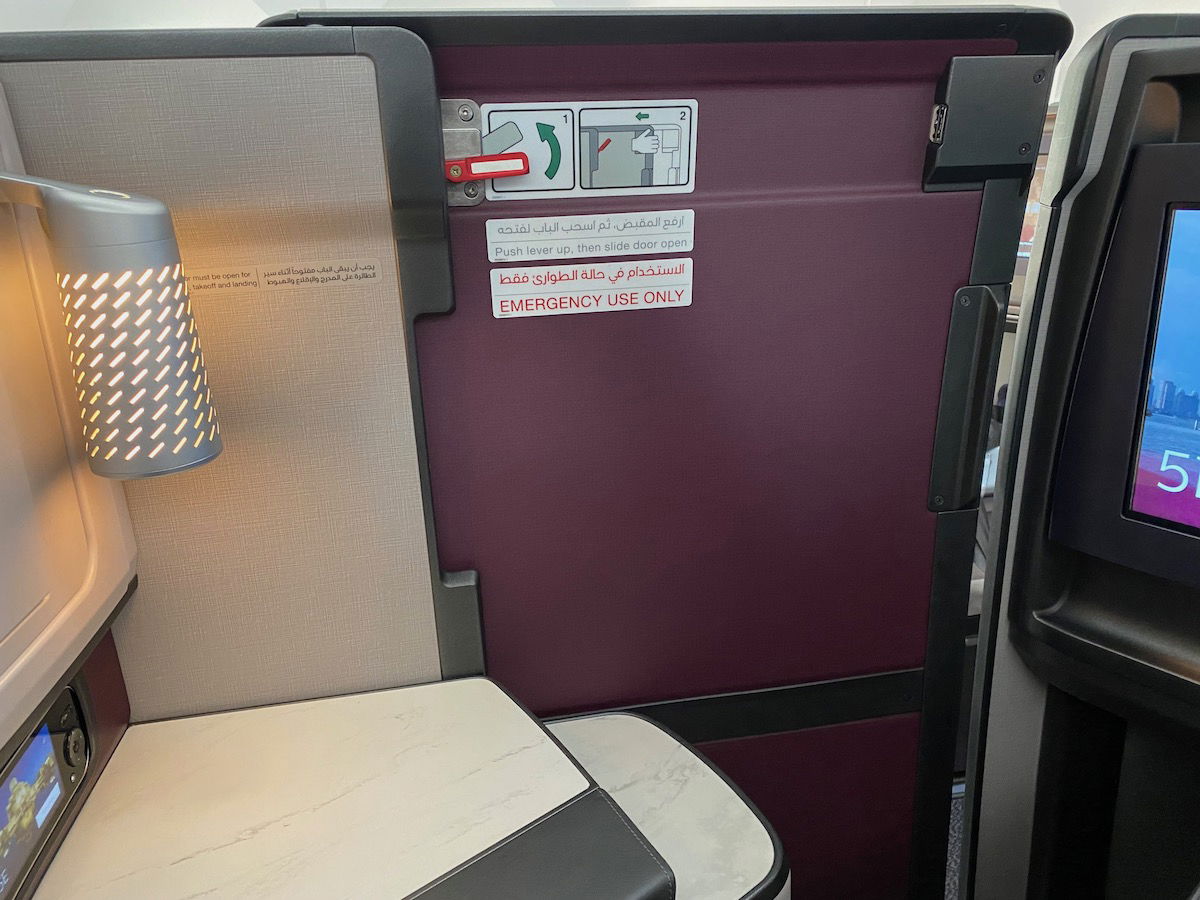 No, no, no, no, no
Let me start by saying that I'm the furthest thing from an American Airlines apologist, and I'll agree that inequality is a big problem (and we'll leave it at that, because I want to focus on the ridiculousness of this story, rather than get political). That being said, none of the author's conclusions otherwise reflect reality, and the whole piece just seems intended to piss people off for no good reason.
Where do we even begin?
Airlines often have subfleets with different configurations, reflecting that demand is different depending on the market; American isn't reconfiguring existing planes with this configuration, but rather the airline realizes that it doesn't have enough business class seats to meet demand in some markets
The existence of doors generally doesn't increase the footprint of a seat, so it's not like anything is being taken away from economy class passengers to offer a more competitive experience in business class; this paints economy passengers as being incredibly catty, and just for no reason being opposed to those who paid for something nice
This more premium configuration has little to do with the pandemic, and has more to do with American's projections of long term demand among business travelers (along with premium leisure demand)
Even Spirit Airlines, the ultra low cost carrier, has the "Big Front Seat," and arguably nearly all the points being made above would also apply to that
I guess the author would love the direction American has been taking in general, by cramming more seats into planes, ripping out TVs, etc., in order to offer a more low cost experience
On major global network airlines, business class passengers are subsidizing economy class passengers in many business markets; that's why long haul economy airfare is often so cheap
Take a flight between the United States and London in winter, and you may very well find that there are more passengers in business class and premium economy than in economy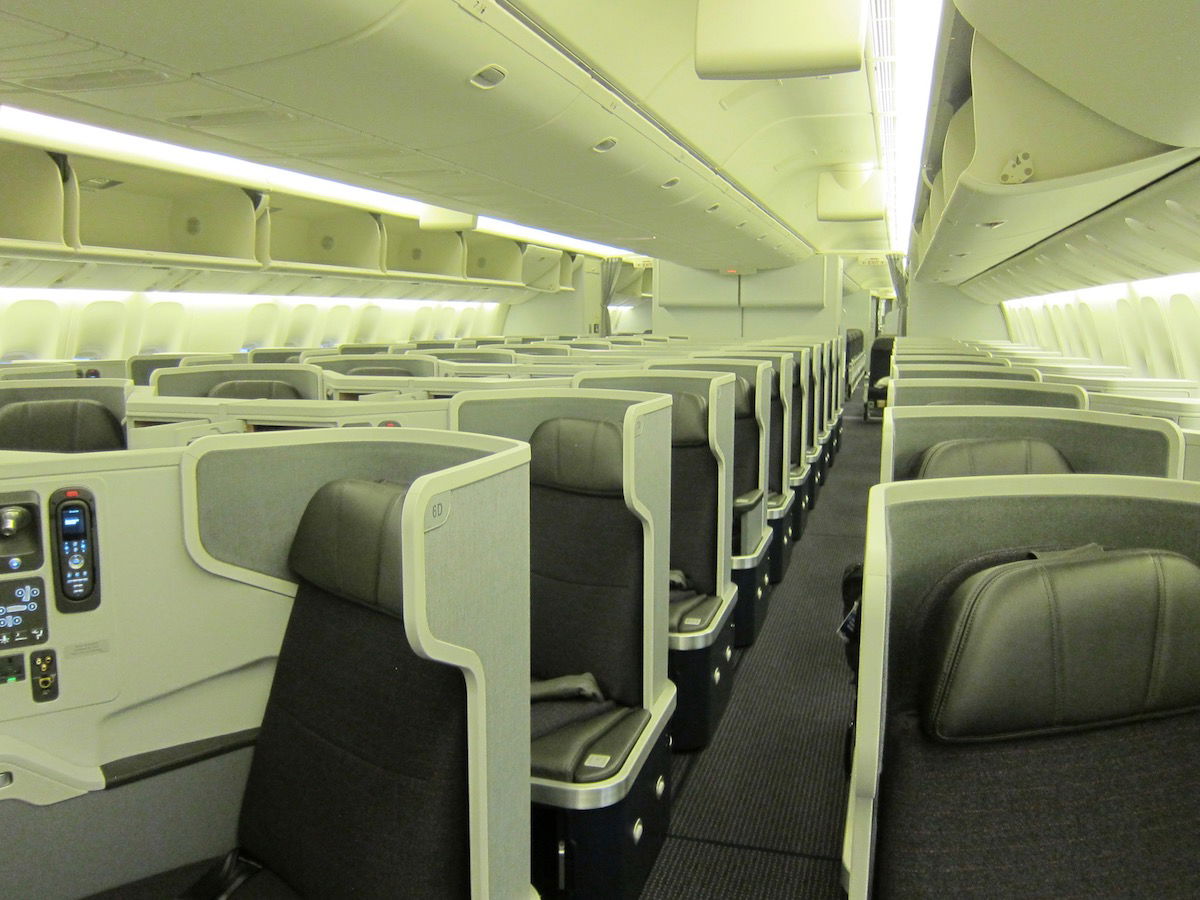 Bottom line
There are a lot of things that we can (and should) criticize American Airlines for. But American Airlines introducing a new premium Boeing 787 configuration shouldn't be one of them. Airlines create products intended to meet demand in different markets.
The demand for business class between New York and London won't be the same as the demand for business class between New York and Athens, and it makes sense for airlines to have different configurations to reflect that.
In this particular case, the upcoming Boeing 787-9s are clearly intended to become American's new flagship aircraft, eventually replacing the carrier's fleet of Boeing 777-300ERS (which have even more premium seats).
Suggesting somehow that economy class passengers should get their pitchforks out because doors are being added to business class seats is a weird direction to take. But hey, to each their own…
What's your take on this situation?