It can be hard to hold airlines accountable when they don't follow their own policies, and violate the rights of passengers. We often talk about how you could take an airline to small claims court, though most people don't actually do that. Along those lines, here's an interesting story that an OMAAT reader has shared with me, as she's taking American Airlines to small claims court after the airline denied her infant a seat that was paid for, and then refused to provide a refund.
American Airlines crew denies infant her own seat
To summarize the basics, Erika was recently flying from Portland (PDX) to Dallas (DFW) to Tallahassee (TLH) with her twin girls, both around 18 months old. She had ticketed one infant to fly in her lap (which costs nothing), and she had purchased a seat for one infant using AAdvantage miles.
She carefully read all the rules — you can only have one lap infant, though you can have a second infant in a separate seat. Per American's policy, an infant can occupy their own seat without a car seat, as long as they are able to sit on their own:
If your infant will travel in their own seat, you must buy a ticket. The infant must either travel in a safety seat approved by the Federal Aviation Administration (FAA) or be able to sit upright in their seat without assistance and have their seatbelt securely fastened during taxi, takeoff, landing and whenever the 'fasten seatbelt' sign is on.
For those wondering, since she was traveling alone with twins, she thought about this carefully, because traveling with two infants and a car seat would be difficult to juggle. Therefore she checked both of their car seats to the final destination at the start of the trip.
The first flight went off without a hitch, but unfortunately it was a different story on the second flight. Upon boarding the second flight, Erika claims that the flight attendant kept telling her that it was an FAA and American Airlines policy to not allow an infant under the age of two to occupy their own seat without a car seat.
The argument wasn't that the infant was unable to sit upright and keep her seatbelt fastened, but rather that this was just a blanket violation of regulations.
Eventually the flight attendant threatened to remove Erika and her twins from the plane, given the lack of a solution. Kindly, a woman seated behind Erika proactively offered to hold her daughter for the duration of the flight, which Erika describes as a "godsend." After all, otherwise she would have been stuck in Dallas, potentially without car seats, etc.
Erika claims the flight attendant then proceeded to harass her for the first half of the flight, but then eventually came by to apologize, when she realized that the policy she was citing simply didn't exist.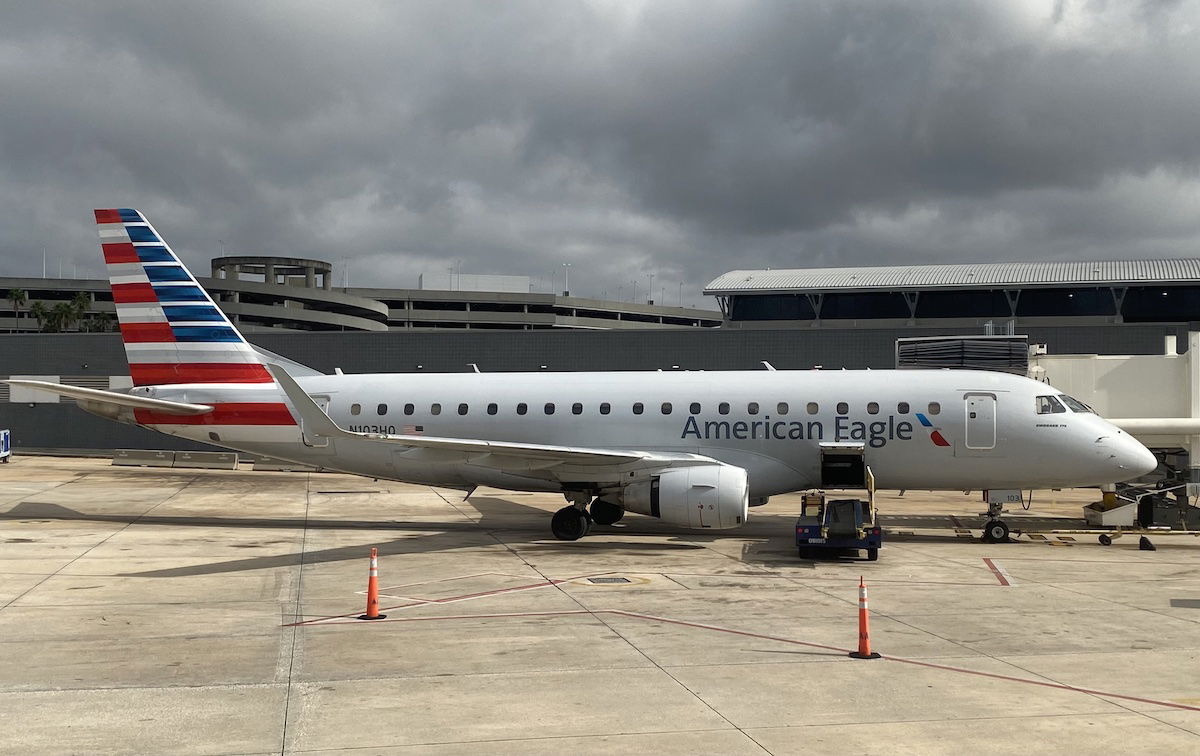 American Airlines now refusing to refund ticket of infant
Following the trip, Erika requested a refund for the ticket of the daughter who wasn't allowed to occupy her own seat. After all, due to an American flight attendant making up rules, she wasn't able to occupy the seat she purchased. Lap infants fly free, and the infant who a seat had been purchased for ended up traveling as a lap infant.
However, the airline denied her request. With seemingly no other solution, Erika decided to sue American Airlines in small claims court. This is also where it gets really interesting.
In litigation, American Airlines has taken the position that under its contract of carriage, the airline isn't actually required to provide passengers with any seat at all. Therefore it's not a breach of contract to fly a ticketed passenger without a seat, as long as you get them from the origin to destination:
Plaintiff alleges American breached the CoC by refusing to let her infant occupy the seat she had purchased. The infant, however, had a ticket that required American to transport her from Portland, Oregon, to a final destination of Tallahassee, Florida. While Plaintiff alleges that there was a dispute about where and how the infant was to sit, Plaintiff does not dispute that the infant in fact flew safely from Portland, Oregon, to Tallahassee, Florida.

Plaintiff offers no facts to support any language within the CoC supporting her claim for breach of contract by American, and there is nothing in the governing contract that requires American to do anything beyond transport a passenger from one place to another on the date and time of the ticket. Even the seat assignment of a passenger is not guaranteed under the contract.
American also doubles down in claiming that the flight attendant could deny boarding to the infant at their sole discretion. American basically seems to suggest that the flight attendant not knowing the rules was a perfectly fine reason to deny boarding:
Conversely, the contract states that American may refuse to transport a passenger if the passenger's "physical or mental condition is such that in American's sole opinion" the passenger is rendered or likely to be rendered incapable of…complying with safety instructions without the assistance of an attendant. Plaintiff alleges that American "question[ed] whether [her] seating configuration was safe for [her] children." Had the flight attendant concluded in its sole opinion that the infant was not capable of complying with the safety instructions as outlined in the contract that required the infant to remain sitting up and with its seatbelt fastened for take off, landing, and anytime the 'fasten seat belt' sign was on, she would have been doing so consistent with the terms of the contract.
Again, there's no indication that the flight attendant determined that Erika's daughter wasn't capable of sitting on her own, but rather she just misunderstood the policy in general.
There's a trial date set for October. Erika has the contact information for the two women who were seated behind her and who are happy to testify on her behalf at the trial, while American's only defense is a flight attendant who filed a report four days after the flight.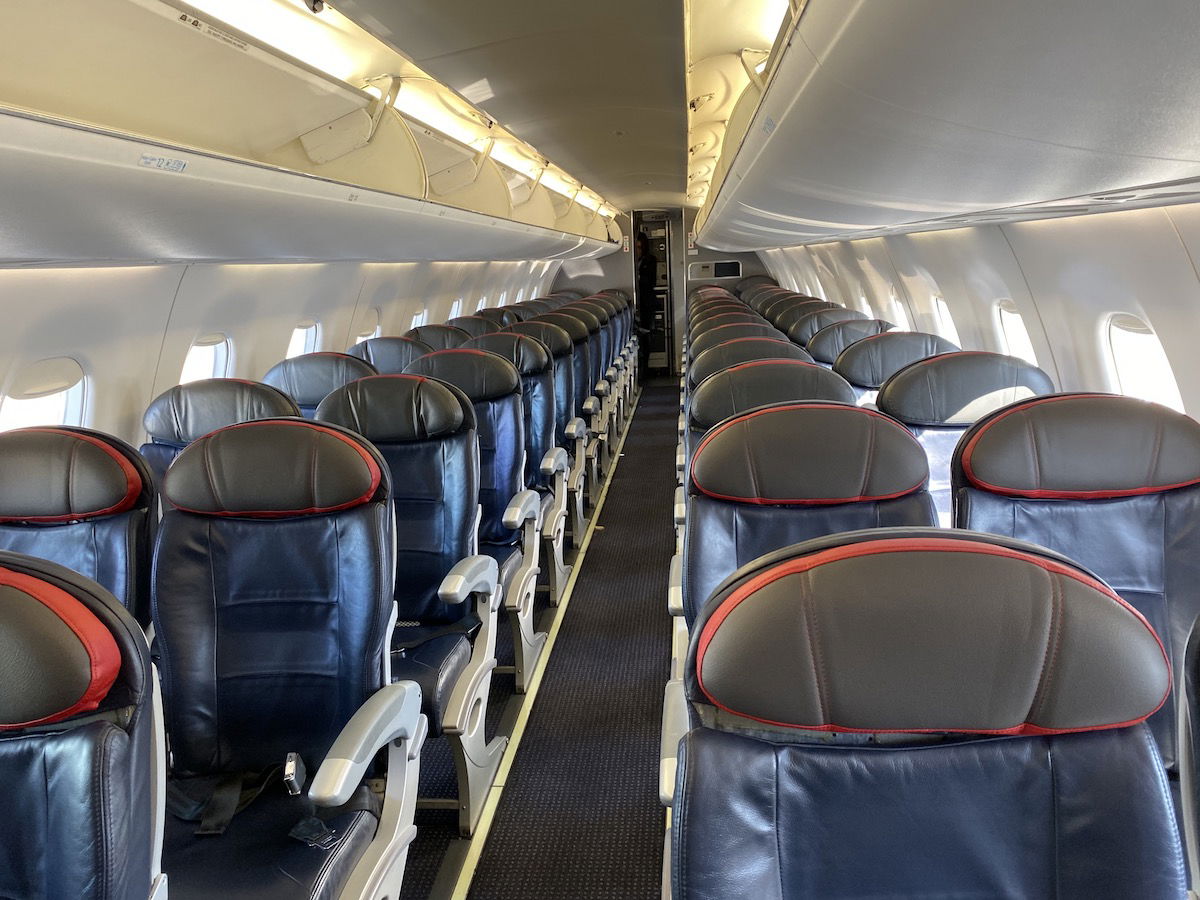 My take on this lawsuit
I imagine that this situation must have been distressing for Erika. It's hard enough to travel alone with two infants, and in this case she did everything she could in advance to make sure the trip would go as smoothly as possible. She then encountered a flight attendant who made up her own rules, and if it weren't for the generosity of someone else on the plane, she would have been denied boarding, and would have been stuck in Dallas with two infants.
We often hear stories of airline employees making up their own rules, and it can be tough to figure out how to hold airlines accountable in these situations. So while I'm not usually a fan of how litigious the United States is, unfortunately this is often the only way to hold companies accountable and lead to change. She's just taking this to small claims court, so it's not like she's trying to sue for a million dollars.
I do find American's defense here pretty shocking and weak. The airline claims that the contract of carriage doesn't actually promise you a seat, but just promises to get you from your origin to the destination. Furthermore, the airline seems to argue that seat assignments being subject to change could also mean that you don't get a seat at all, and American still isn't violating its obligations.
So I guess we should be grateful that the FAA requires airlines to seat passengers two or older, or else American Airlines flights would be standing room only.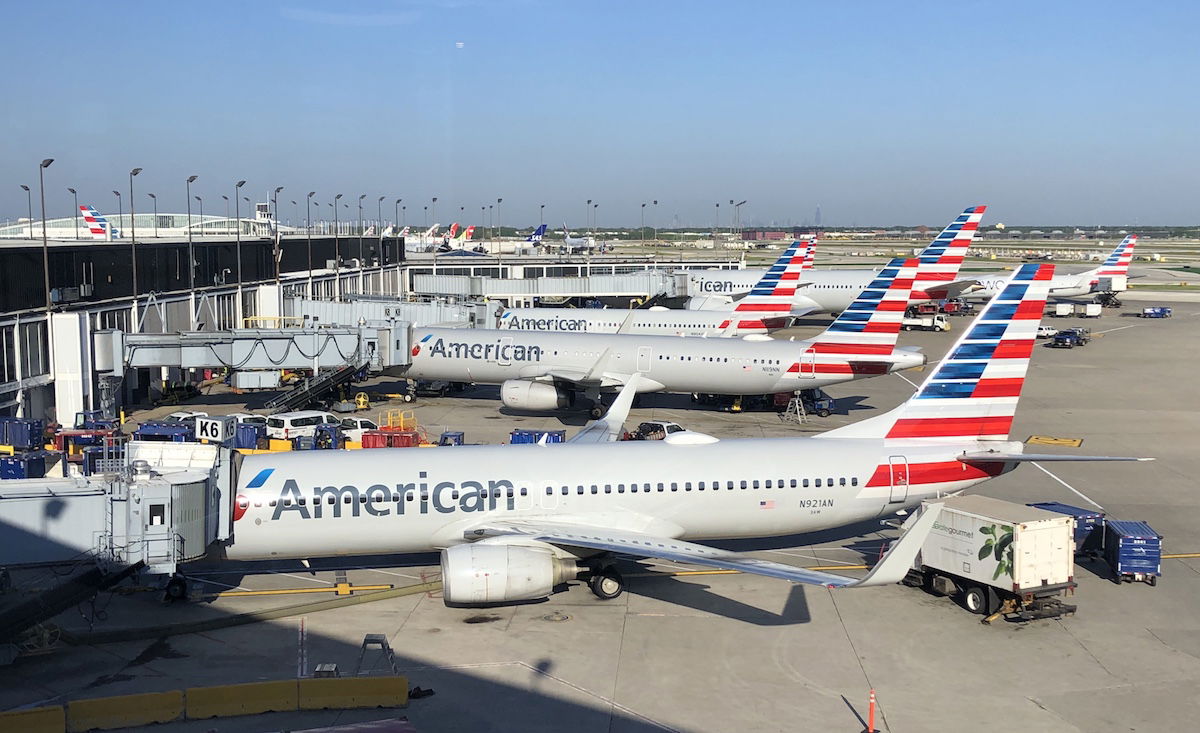 Bottom line
An American Airlines flight attendant denied a traveler's infant the seat that had been purchased, based on her misunderstand of American Airlines and FAA policies. Another traveler generously ended up holding the infant in her arms for the duration of the flight.
The traveler tried to get a refund due to the infant being denied her seat, but American refused. The traveler is now suing, and American's defense is that the airline doesn't actually promise those who purchase tickets a seat, as long as they're transported from their origin to destination.
What do you make of this American Airlines incident?