As noted by the always observant @xJonNYC, An American Airlines Boeing 787-9 spent nearly 12 hours in the air flying from Dallas to Los Angeles. As you might expect, the plane wasn't flying at 100 miles per hour, but rather there's more to the story. 😉
American 787 turns around halfway over the Pacific
On Saturday, May 28, 2022, American Airlines flight AA61 was scheduled to operate from Dallas (DFW) to Tokyo (NRT). The flight was operated by a roughly three year old Boeing 787-9 with the registration code N838AA. The 6,427-mile flight is blocked at 12hr55min, so it's one of American's longer flights.
The flight departed more or less as planned, and spent well over seven hours on the standard course toward Narita, flying northwest to Washington, and then starting the Pacific crossing there, staying south of Alaska.
However, around 7hr25min after takeoff, shortly before reaching the International Date Line, the plane turned around back in the direction of the mainland. At this point the decision was made to fly to Los Angeles (LAX), and the plane landed there roughly 4hr20min after making its eastbound turn.
When all was said and done, the plane was in the air for roughly 11hr50min, yet was only 1,235 miles from its origin. It's not often you see a flight path like the below!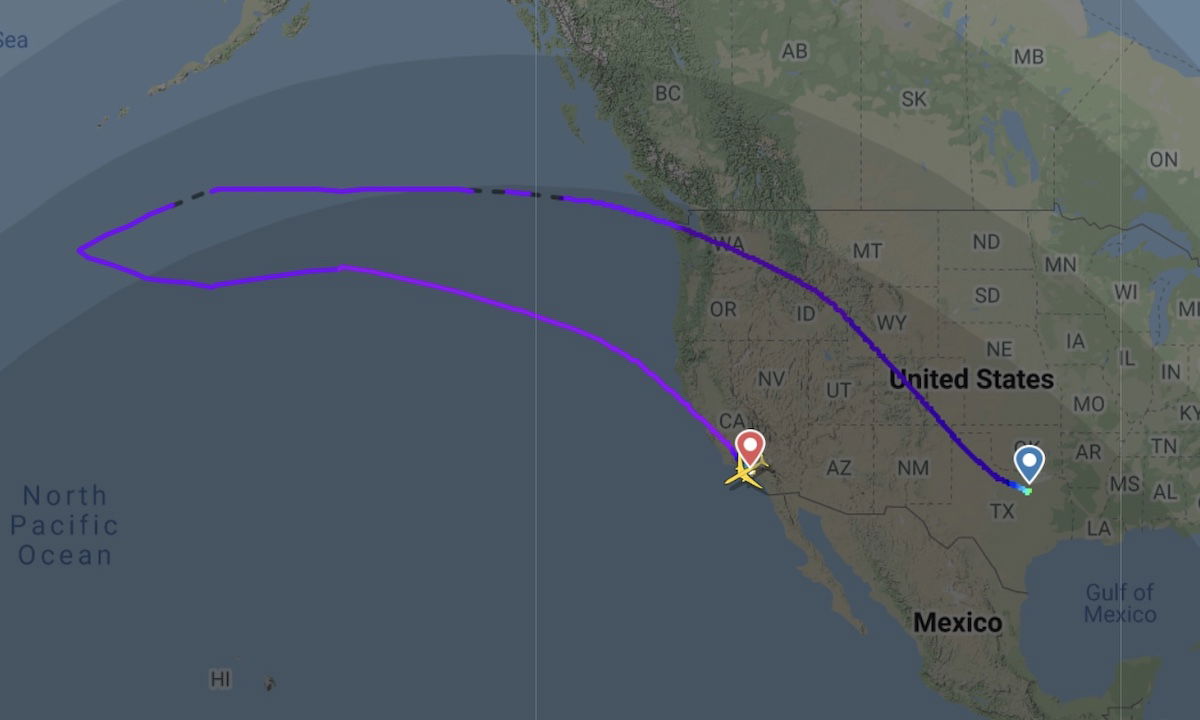 Why did Tokyo-bound flight divert to Los Angeles?
This American Airlines flight was canceled "due to weather conditions," according to notes associated with the flight status. More specifically, this was due to a volcanic eruption.
There was a volcano that erupted in Bezymianny in Russia, which is a peninsula on the east coast of Russia. While US airlines don't use Russian airspace, this is on the Pacific Ocean, not far from where most airlines crossing the Pacific would fly.
Of course safety is always paramount, and the ash from volcanoes can impact airplanes. That being said, it's interesting that this American flight was (best I can tell) the only one that had to turn around halfway across the Pacific. That's despite the fact that there were several other similarly timed flights.
For example, United Airlines flight UA837 from San Francisco (SFO) to Tokyo (NRT) was scheduled to arrive around the same time. The plane still completed its flight, though the flight time was roughly an hour longer than usual (11hr10min vs. 10hr11min the previous day) due to a rerouting, as it flew further south than usual.
Similarly, United Airlines flight UA7 from Houston (IAH) to Tokyo (NRT) was scheduled to arrive around the same time. The plane still completed its flight, and the flight time was also roughly an hour longer than usual (13hr55min vs. 12hr55min the previous day) due to a rerouting.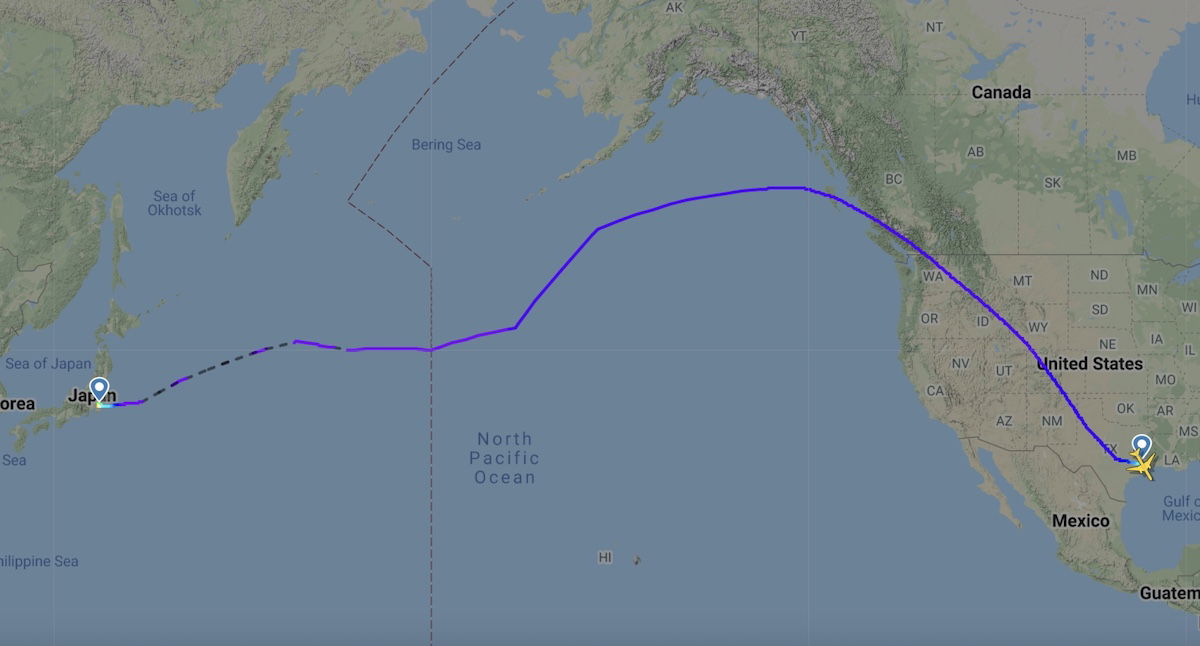 Of course the logical question is why American had to return to the United States while other airlines didn't? I figure there are a couple most likely explanations:
Did American not load enough fuel, meaning that there wasn't enough fuel to safely take the longer routing without eating into reserves?
Was American just more conservative, and worried the volcanic eruption might become a major issue, and it didn't want a plane stuck in Japan?
American's AA61 is operating as usual today, so it seems like this problem as pretty quickly solved.
Bottom line
Yesterday's American Airlines flight from Dallas to Tokyo diverted to Los Angeles, and that decision was made roughly halfway over the Pacific. In the end the flight spent around 12 hours in the air, and only flew the short distance from DFW to LAX.
This allegedly happened due to a volcanic eruption, which impacted the routes airlines could take. Other airlines managed to alter their flight plans even after takeoff and continue the journey to Japan, while American decided to turn back.
What do you make of this American flight from DFW to LAX?