Auckland Airport is having weather issues, and that's having quite an impact on flights.
Auckland Airport is flooded & closed
Auckland Airport (AKL) is experiencing some horrible storms right now, which have caused flooding. We're not just talking a little puddle here and there, but rather the check-in facility is covered in several inches of water.
For the time being, all flights into and out of Auckland Airport have been canceled until at least 12PM on Saturday, January 28, 2023. As you'd expect, at any given point there are many flights enroute to a major international airport, and that causes some issues when airports close. Some passengers are experiencing the consequences of that right now.
Auckland-bound Emirates A380 returns to Dubai
Emirates operates flight EK448 from Dubai (DXB) to Auckland AKL). The flight is operated by an Airbus A380, and is one of the longest flights in the world, at 8,824 miles. The flight was scheduled to depart Dubai at 10:30AM on Friday, and land in Auckland at 11:20AM on Saturday. Unfortunately for passengers, that's not how things are working out, though.
As noted by @AirlineFlyer, the Emirates A380 had to turn around midflight due to the closure of Auckland Airport.
The flight took off from Dubai today at 10:57AM, and for 6.5 hours it flew southeast over the Indian Ocean, touching the coast of India and Sri Lanka. At that point the decision was made to return to Dubai, given the closure of the airport.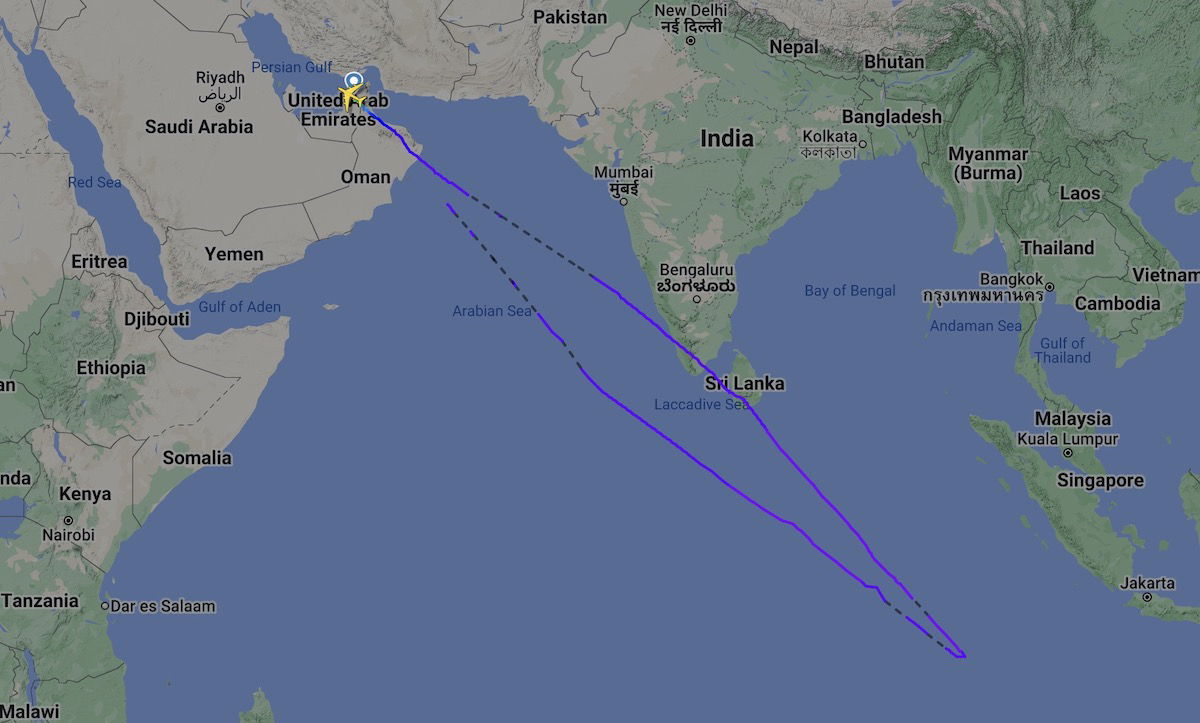 The plane is still currently flying, and Emirates suggests it will arrive in Dubai at 12:21AM on Saturday morning. That means in the end, passengers will have spent around 14 hours on the plane, only to deplane where they departed from.

Presumably Emirates will regroup, and hope to get passengers on their way ASAP, once they know the airport will reopen.
It goes without saying that for most passengers, turning around midflight sucks. People typically travel because they have somewhere to go (or so I'm told!), whether it's a vacation or an important commitment. Having to fly 13 hours to nowhere isn't ideal.
That being said, if I were booked in first class and wasn't in a rush to get anywhere, I wouldn't mind getting two ultra long haul Emirates first class flights (and two showers, and double unlimited caviar) for the price of one. 😉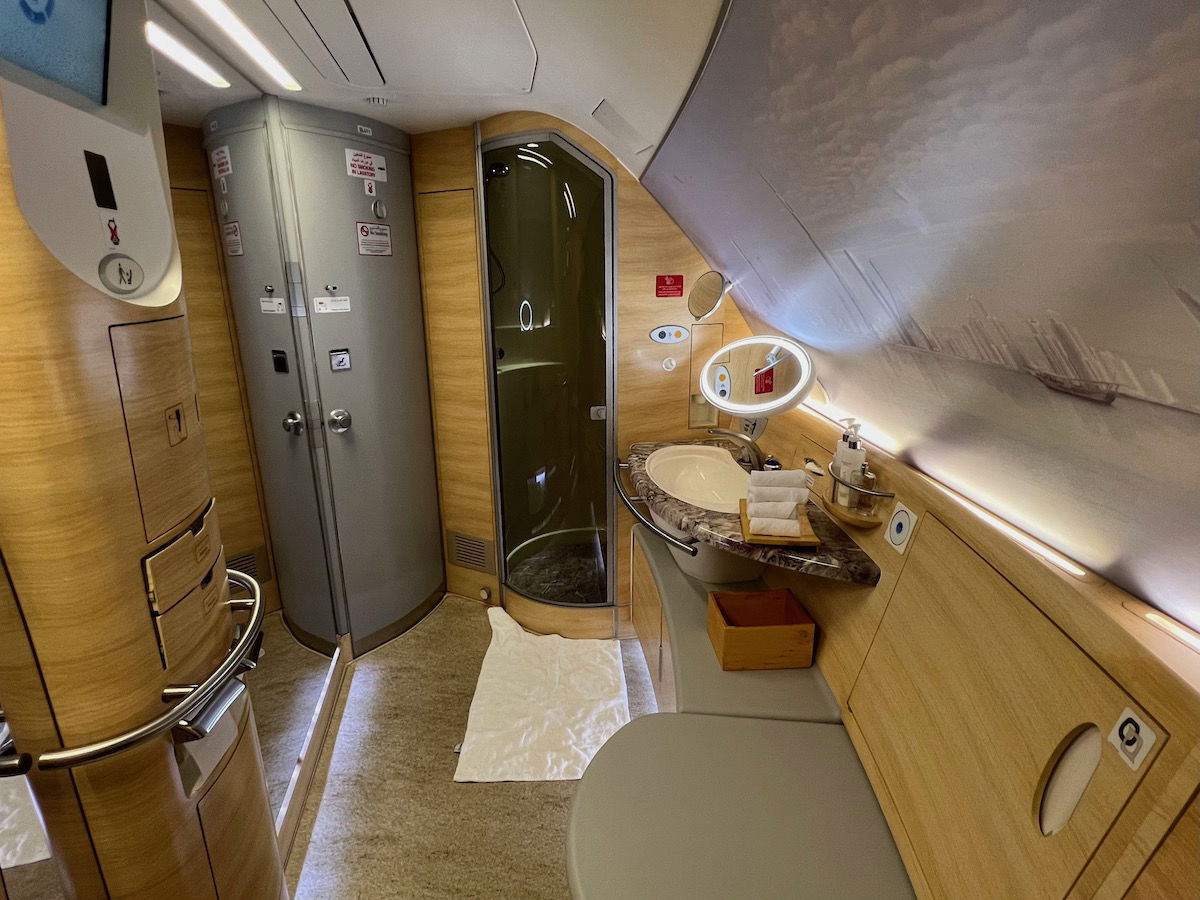 Many might (logically) pose the question of why the flight doesn't simply divert to another nearby airport, rather than returning all the way to Dubai. Ultimately this just comes down to logistics.
A layover would have been required wherever the plane would have landed (since the pilots couldn't keep flying), and finding 500+ hotel rooms in a station not ordinarily served by Emirates is complicated. Furthermore, you wouldn't want to land in a different country, given that many travelers might not be eligible to enter, causing a logistical nightmare. Lastly, the A380 is the largest passenger plane in the world, and not all airports can accommodate it.
So while returning all the way to Dubai is expensive and wasteful in terms of fuel burn, it's probably the most practical option. Emirates has no shortage of crews, A380s, or hotel rooms in Dubai, making it easy to get people on their way when it's possible again.
Bottom line
Auckland Airport has been shut down due to flooding, which has major impacts on airlines. However, no flight was impacted quite as much as Emirates' flight from Dubai to Auckland. The flight was nearing the halfway point of its journey when the decision was made to return to Dubai.
While the flight could have probably diverted elsewhere, at that point the logistics are just easier of returning to a major hub.
What do you make of this unique Emirates A380 flight to "nowhere?"