An American Airlines Boeing 777 operating a transatlantic flight had to divert to Bermuda, and it sounds like it was a really unpleasant experience for passengers.
American Boeing 777 diverts to Bermuda
On Sunday August 28, 2022, American Airlines flight AA38 was scheduled to fly from Miami (MIA) to London (LHR). The flight was operated by a nine year old Boeing 777-300ER with the registration code N724AN.
Just under three hours after departure, the pilots made the decision to divert to the nearest suitable airport, which was L.F. Wade International Airport in Bermuda (BDA). This was because the pilots reported smoke in the cockpit, and there was also a smoke indicator for the electronic equipment compartment. The plane ended up landing in Bermuda nearly four hours after departing Miami, at 12:57AM local time.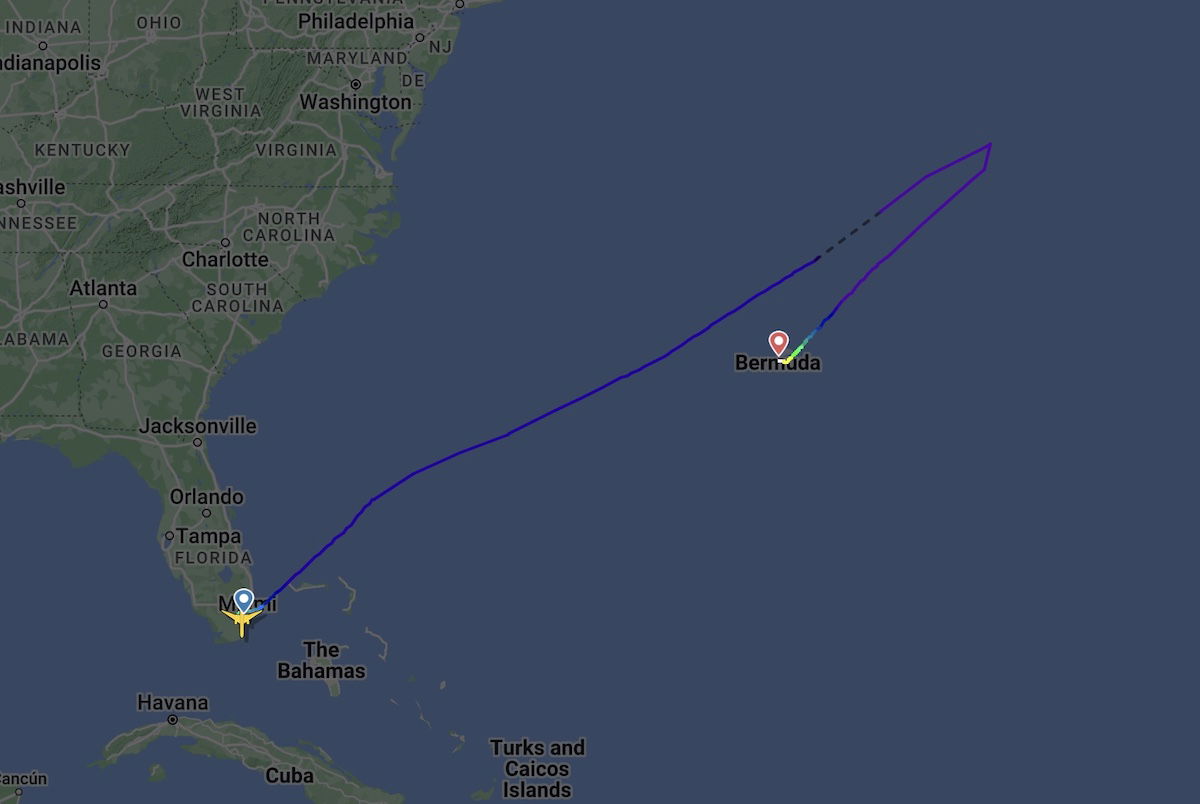 At this point American Airlines worked on the logistics of flying a replacement Boeing 777-300ER to Bermuda. That's obviously no small task, especially when you need a new crew as well. American ended up sourcing the plane and crew from New York (JFK). In the meantime the crew from this flight headed to hotels in Bermuda, since they wouldn't be able to operate another flight anyway, without timing out.
The passengers on the flight were ushered into the terminal, but weren't allowed to leave the airport. That's because Bermuda requires a travel authorization plus coronavirus testing to enter, and (understandably) passengers didn't have that. Furthermore, American was unable to find enough hotel rooms for passengers.
Passengers spend 20+ hours in airport terminal
Long story short, passengers ended up spending 20+ hours in the terminal at Bermuda Airport — they arrived at 12:57AM and departed at 9:32PM. Admittedly it takes time to find a replacement aircraft and crew, and on top of that the flight presumably had to be timed to avoid London Heathrow's curfew, so that the flight wouldn't arrive in the middle of the night.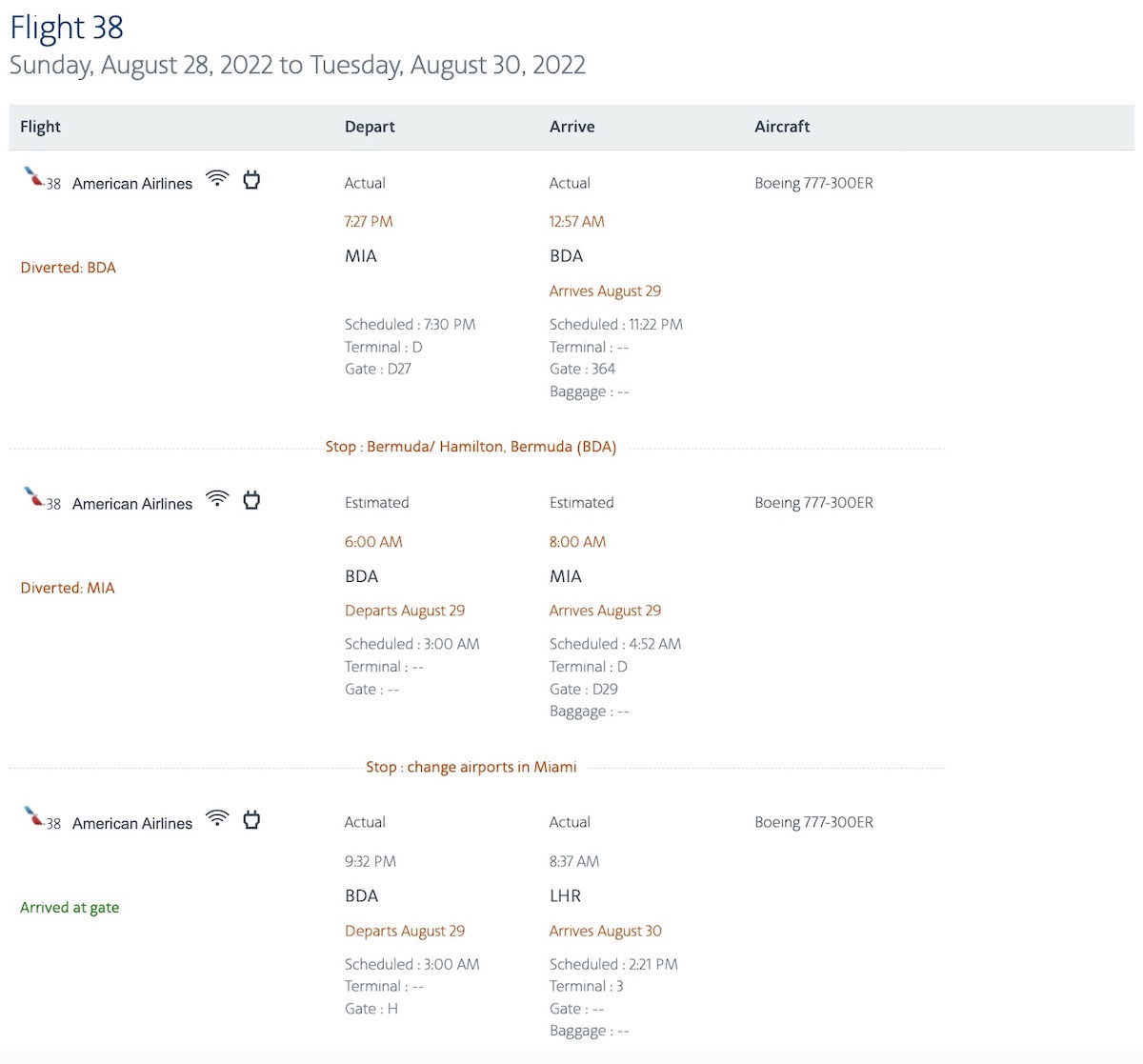 It sounds like the 300+ passengers weren't especially well taken care of at the airport. They were initially only offered pretzels and cookies to eat.
The first "real" food they got was at around 12PM, 11 hours after they arrived at the airport.
According to a passenger, health authorities were also standing by to potentially conduct rapid antigen tests in case the airline made the decision to let people into the country. It seemed to be an "all or nothing" deal, and American allegedly made the decision to keep passengers in the terminal. This was because American apparently couldn't find enough hotel rooms for all passengers, which was a requirement of letting travelers enter the country.
I can appreciate the complicated logistics of all this, but it still seems kind of unfair to "force" people to stay inside a terminal for this long.
Finally, after 20+ hours in the terminal, the replacement Boeing 777 took off to London. After a 6hr36min flight, it landed there at 8:37AM, nearly 24 hours behind schedule.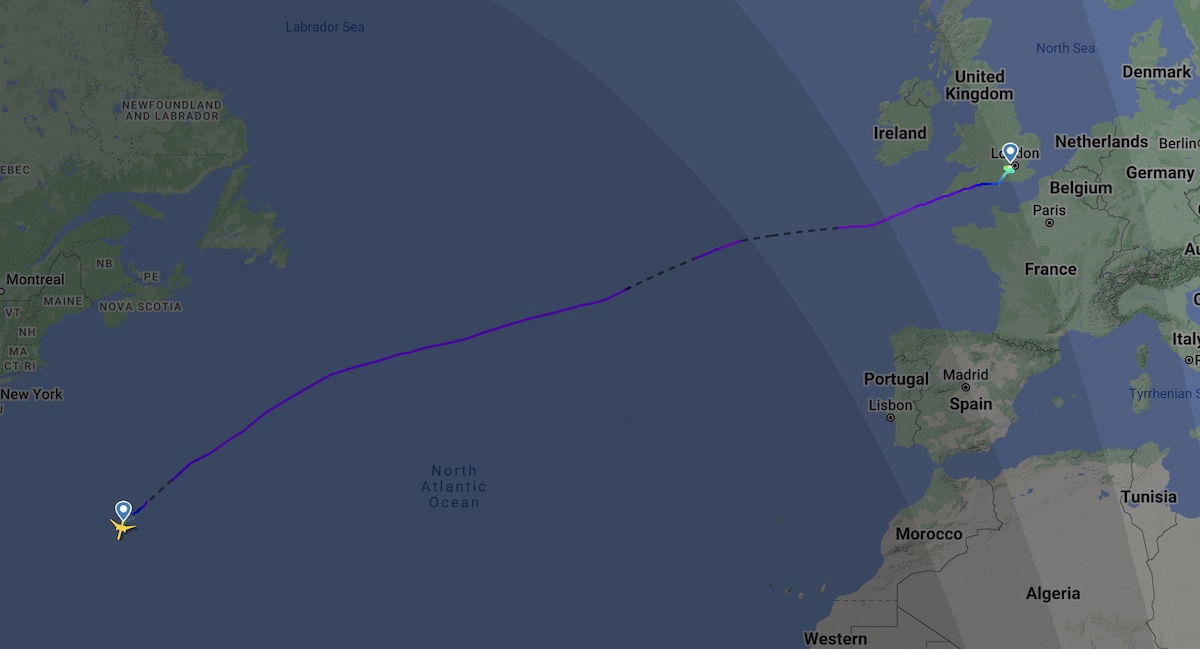 Bottom line
An American Airlines Boeing 777 flying from Miami to London diverted to Bermuda due to a mechanical issue. American then sent a replace plane and crew, but that took some time, so passengers were stranded in the terminal in Bermuda for over 20 hours.
Even as the world continues to open up to travelers, the logistics of travel remain complicated, especially when ending up in countries you didn't intend to travel to that still have restrictions.
Authorities in Bermuda claim that passengers could have entered the country with testing, but American made the decision not to allow that, presumably because the airline didn't want to deal with the cost and logistics, and couldn't find enough hotel rooms.
What do you make of this American Airlines diversion?
(Tip of the hat to View from the Wing)