In a schedule update over the weekend, American revealed the next destination for its flagship Boeing 777-300ER aircraft (beyond the New York to Doha route).
American upgrades New York to Paris route for summer 2022
American plans to fly a Boeing 777-300ER between New York (JFK) and Paris (CDG) this upcoming summer. Specifically, the flight is expected to be operated by this aircraft between March 27 and August 16, 2022. The flight operates with the following schedule:
AA44 New York to Paris departing 5:45PM arriving 6:55AM (+1 day)
AA45 Paris to New York departing 11:25AM arriving 1:45PM
The 3,635-mile flight is blocked at 7hr10min eastbound and 8hr20min westbound. Before and after this change, the route is scheduled to be operated by a Boeing 777-200ER.
What's different about the 777-300ER vs. the 777-200ER? The 777-300ER is not only higher capacity, but also much more premium-heavy:
The 777-300ER has eight first class seats, which the 777-200ER doesn't have
The 777-300ER has 52 business class seats, while the 777-200ER only has 37 business class seats
A lot more premium capacity should (hopefully) also mean a lot more upgrades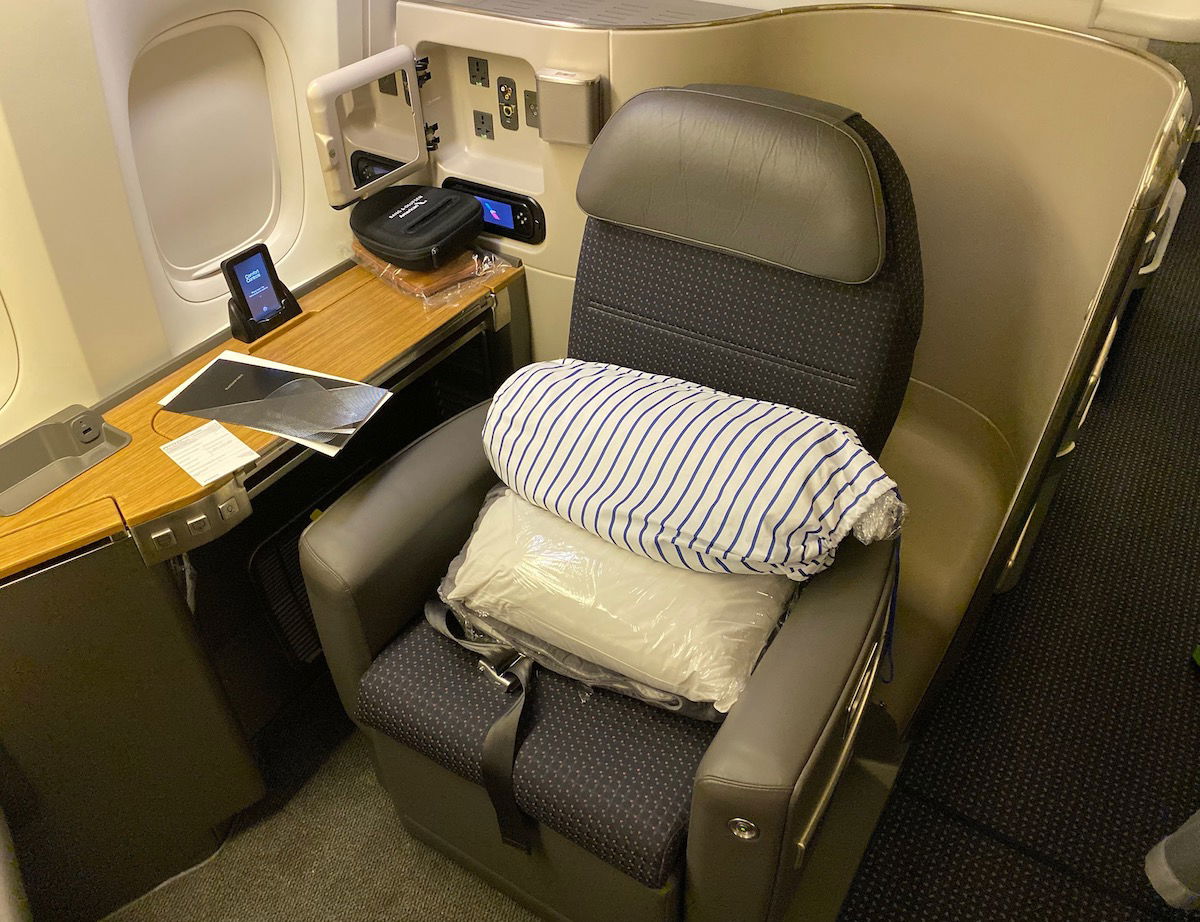 American suspending Miami to Paris route
While American is adding New York to Paris capacity, the carrier is cutting Paris flights out of other airports:
The Miami (MIA) to Paris (CDG) route will be suspended from March 27 through October 29, 2022
The second daily Dallas (DFW) to Paris (CDG) flight will be suspended for the summer 2022 schedule
I'm surprised to see the Miami to Paris route suspended, as that has been operated continuously for so many years. The timing is especially strange, as the route is being suspended during the peak summer travel period, which is counterintuitive. This reflects American's shortage of 787s and 777s, so I guess this route just doesn't perform as well as other transatlantic routes in summer.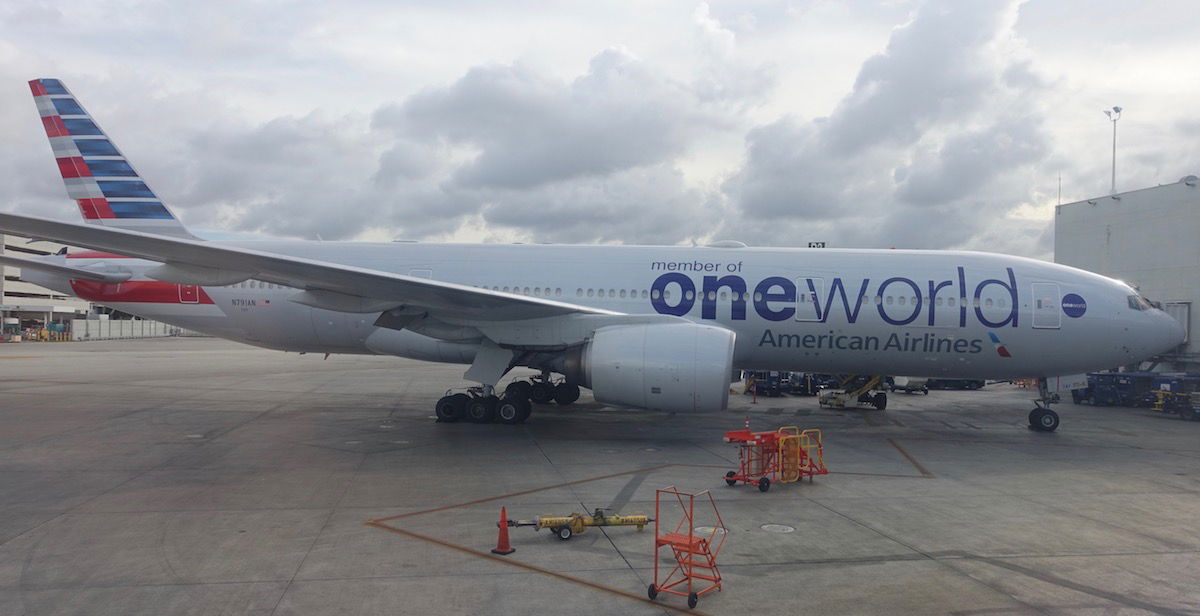 Why I find the Paris schedule change to be interesting
Why do I find a slight aircraft upgrade on the New York to Paris route and downgrades on other Paris routes so interesting? Well, it more broadly reflects a trend at American:
American really is going all-in on New York when it comes to long haul flying, thanks to its partnership with JetBlue
Not only does American have its partnership with JetBlue, but the airline also has the oneworld transatlantic joint venture, so filling planes on transatlantic flights (especially in summer) isn't that tough
Historically American's strategy with New York has been to serve the local market rather than connecting market, but obviously that's changing, as Dallas and Miami are seeing cuts to Paris service, while New York sees an increase
In the summer of 2022, American will fly 777-300ERs from New York to Delhi, Doha, London, and Paris, which is much more 777-300ER capacity than we've seen at the airport in the past
Hong Kong used to get two daily 777-300ERs, so with Hong Kong largely closed, these planes are understandably being put on other routes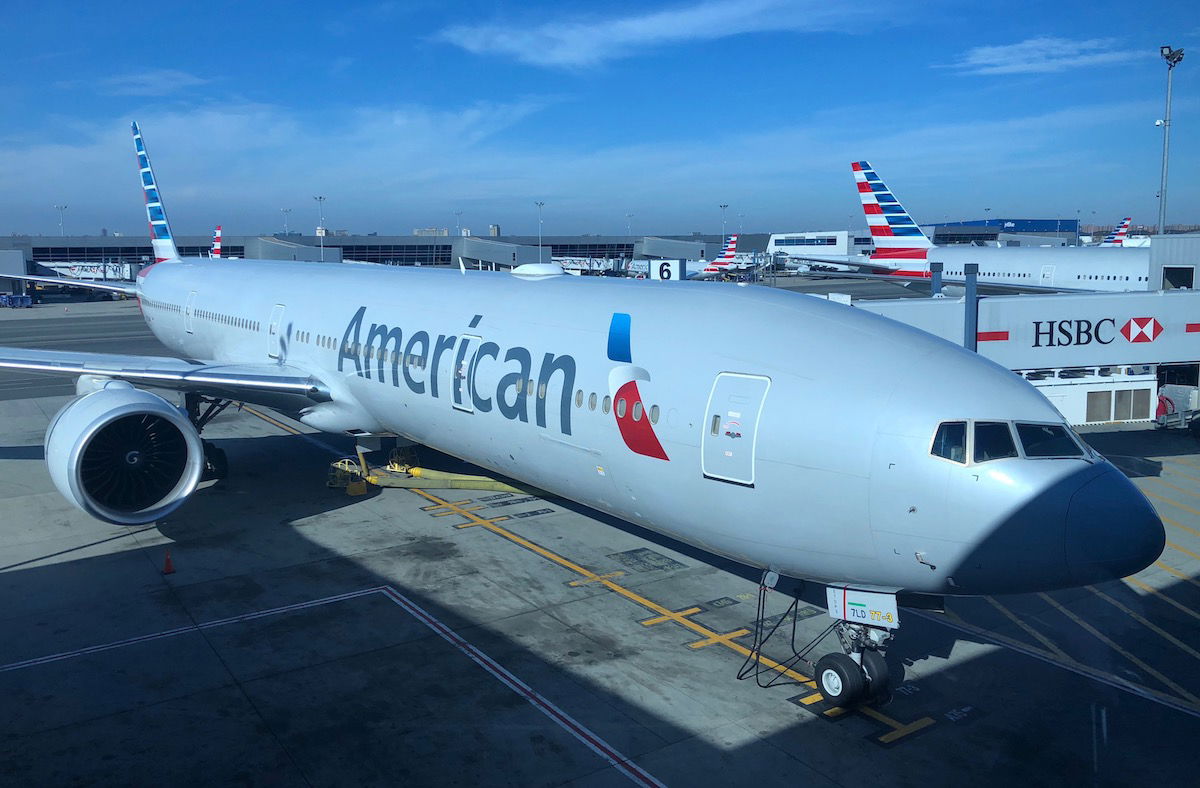 Bottom line
American Airlines has upgraded its New York to Paris route to the 777-300ER for the summer of 2022. This means that next summer American will fly the 777-300ER from New York to Delhi, Doha, London, and Paris. This all comes at a time when American is cutting Paris capacity out of Dallas and Miami, reflecting American's increasing emphasis on New York.
The New York to Paris route should be pretty good for upgrades next summer, given the number of premium seats.
What do you make of American's schedule changes on Paris flights?
(Tip of the hat to @IshrionA)