As a Hyatt loyalist, I've been keeping a close eye on the new Alila Maldives, as I'm hoping to check it out in the near future. The hotel was initially supposed to open in 2020, but as is the case with so many hotels, the opening has been delayed.
There's some good news on that front — the hotel has started accepting reservations, and will have a soft opening in just a few weeks. Rates as part of the opening offer are pretty attractive as well, though there's a major catch.
The basics of the Alila Maldives
The new Alila Kothaifaru Maldives is now accepting reservations for stays as of April 14, 2022, which is in just under three weeks. The Alila has 80 villas, 36 of which are overwater. The hotel is located to the north of Male, in the Raa Atoll, and is accessible with a 45-minute seaplane flight.
It's nice to see another resort opening that's truly remote, since many recent Maldives openings have been accessible by a quick speedboat ride from Male, and therefore aren't as picturesque.
As far as the room categories here go:
Beach villas are marketed as being 202 square meters (~2,174 square feet), presumably including outdoor space; these accommodations feature a separate bedroom and living room, an open-air bathroom in a garden setting, and a private pool and sun deck with an ocean view
Water villas are marketed as being 125 square meters (~1,345 square feet), presumably including outdoor space; these accommodations feature a king bed, a living area, an indoor bathroom, and a private pool and sun deck
Below are some pictures of the property.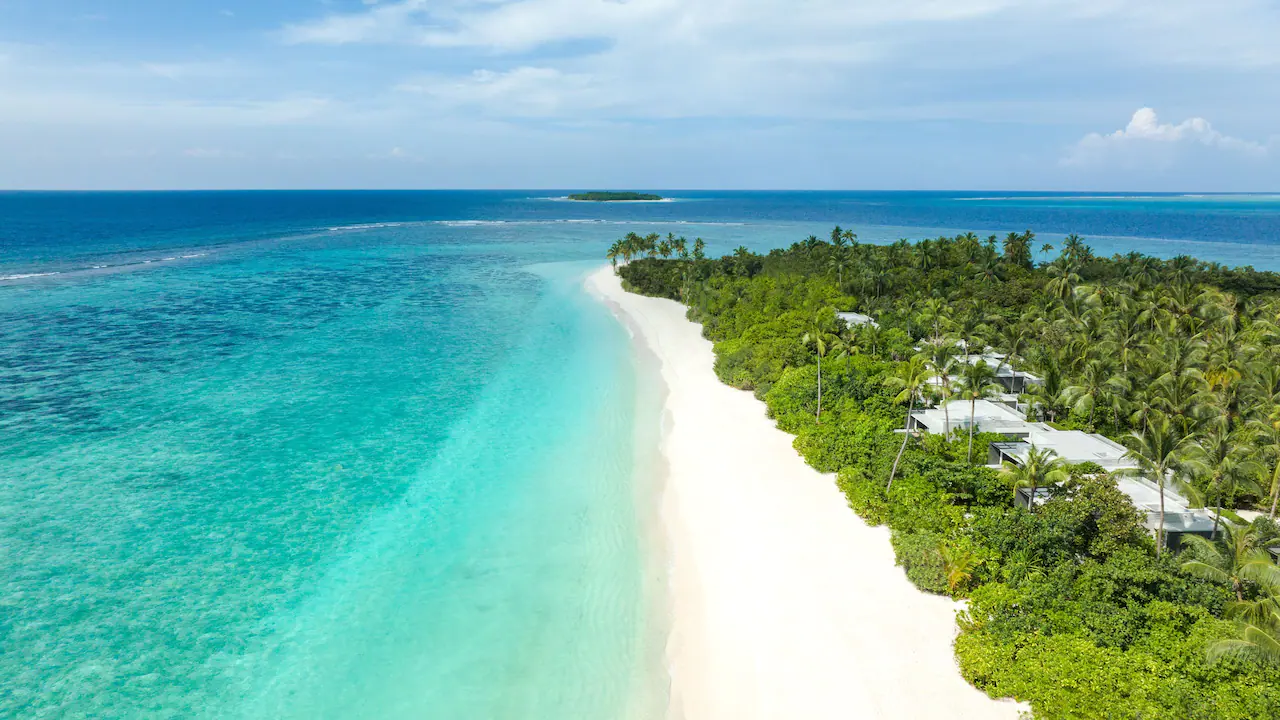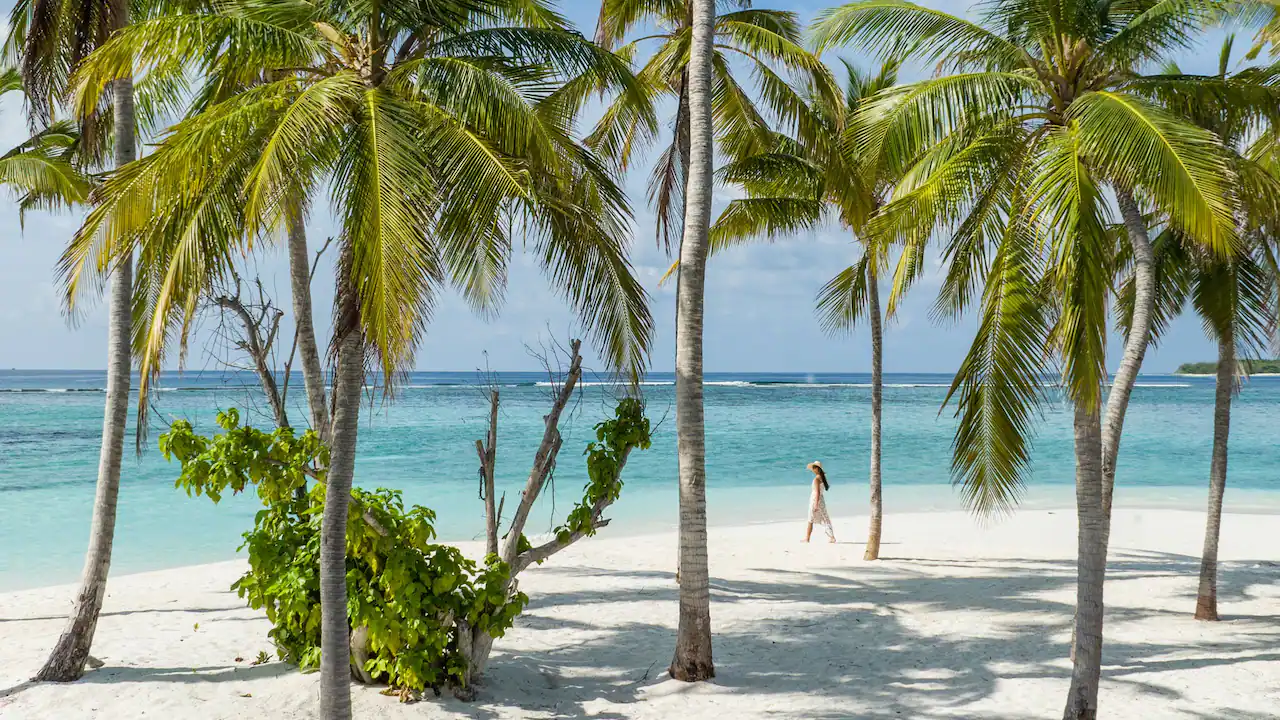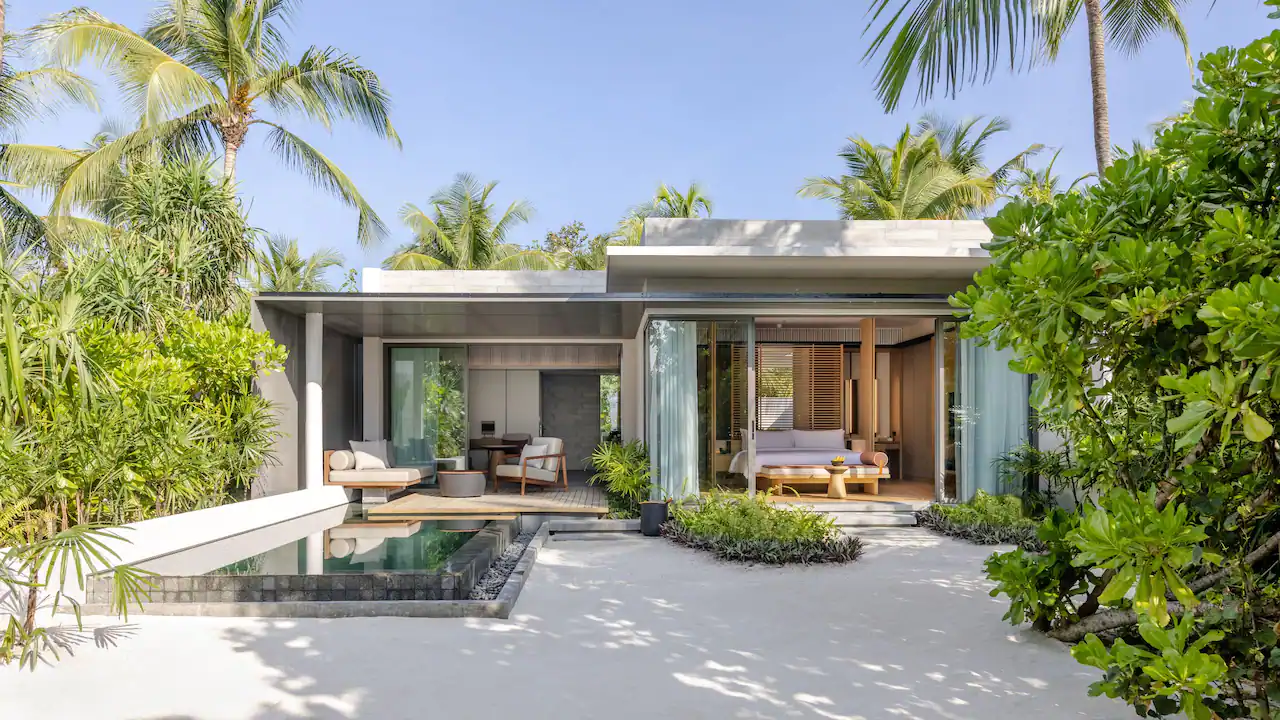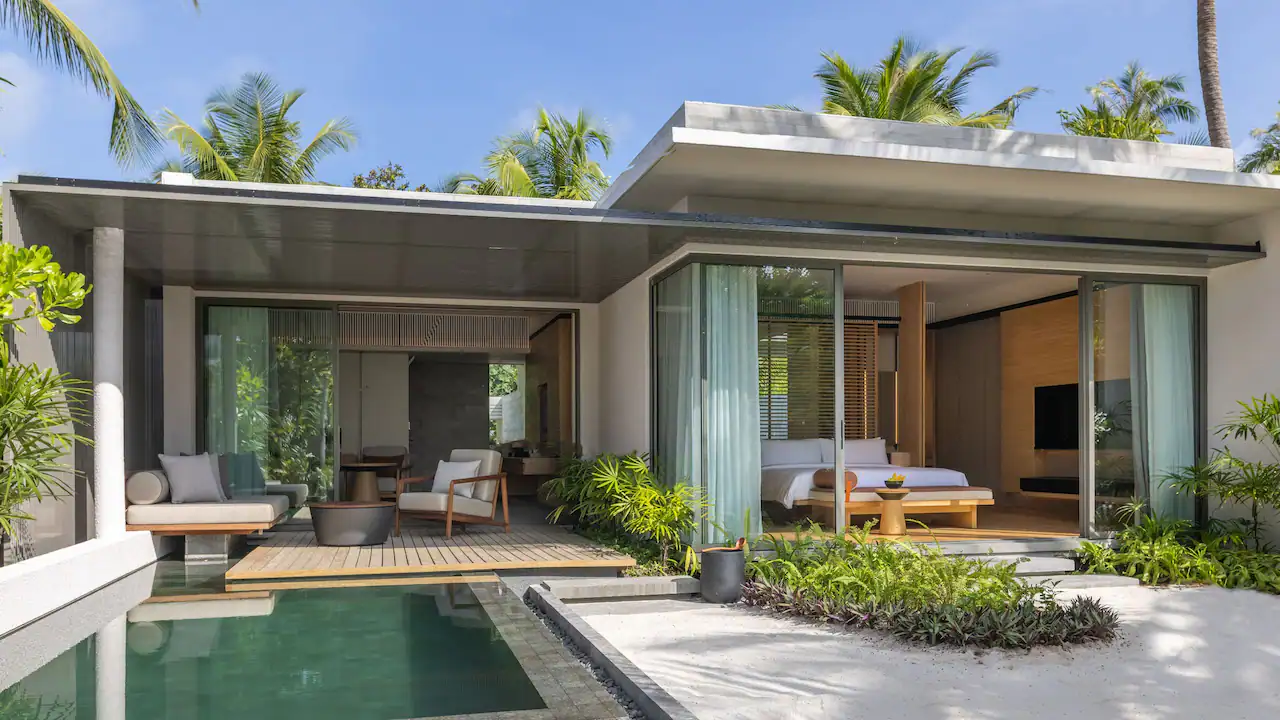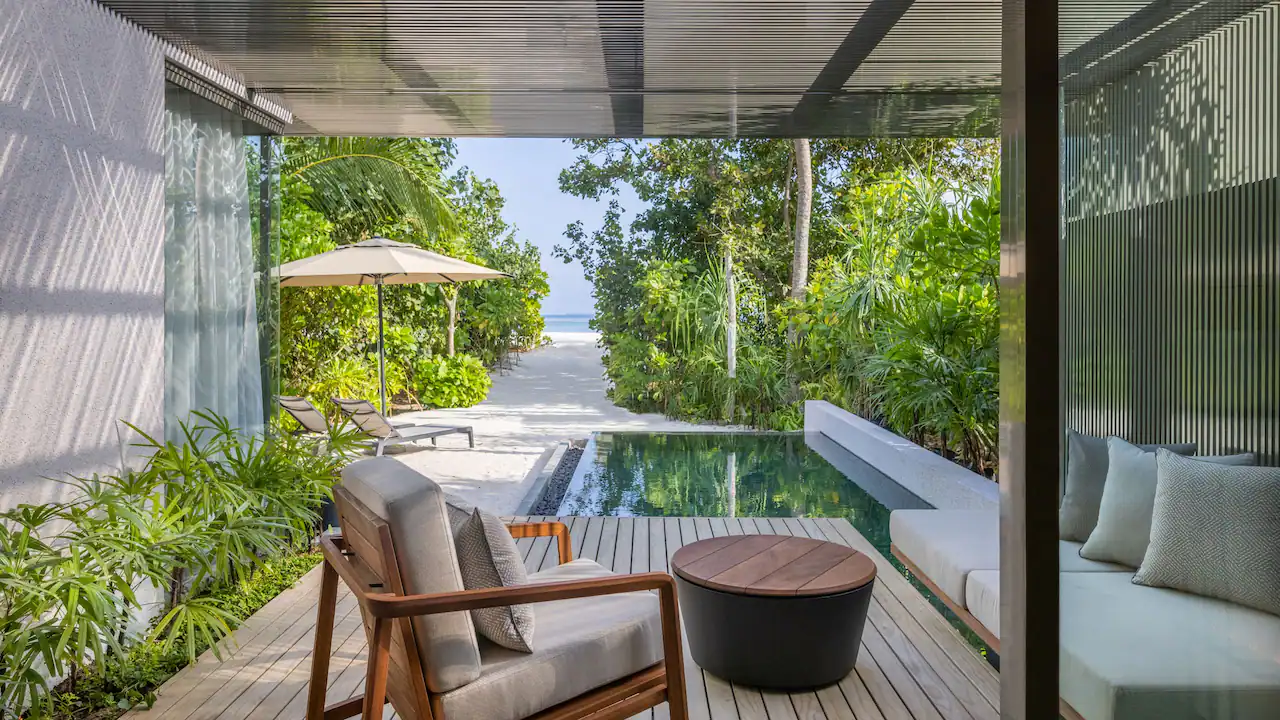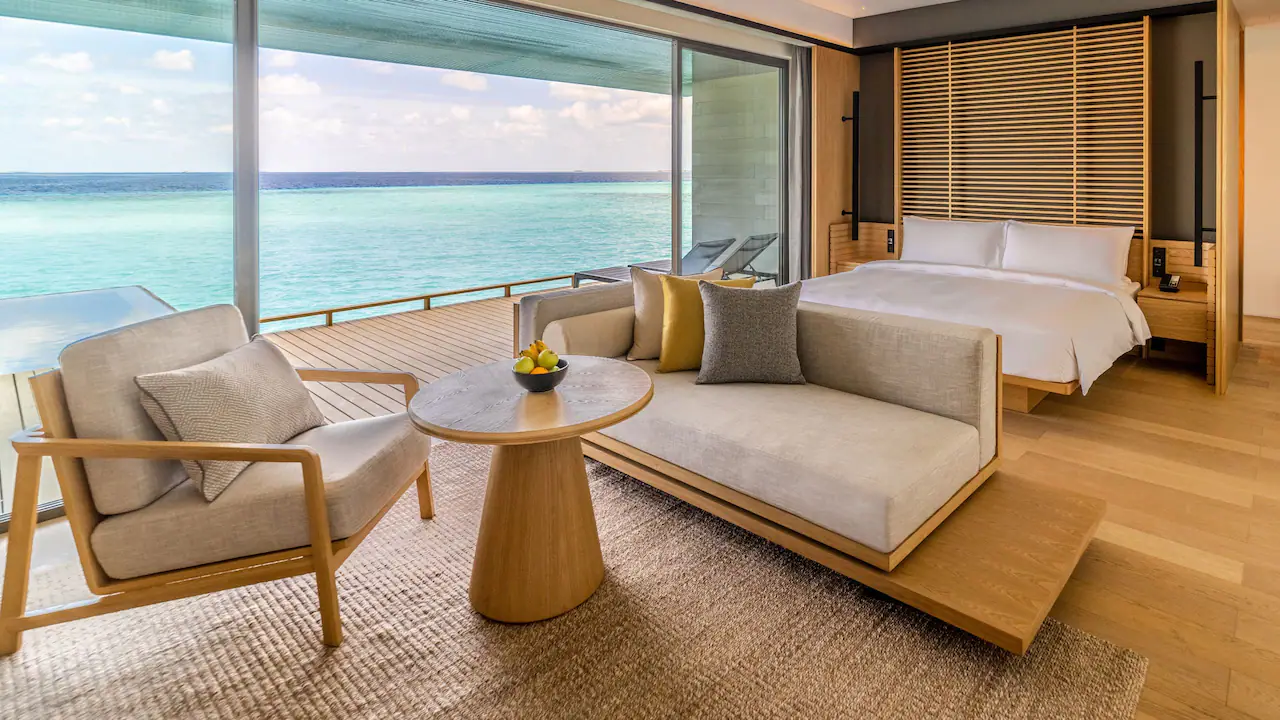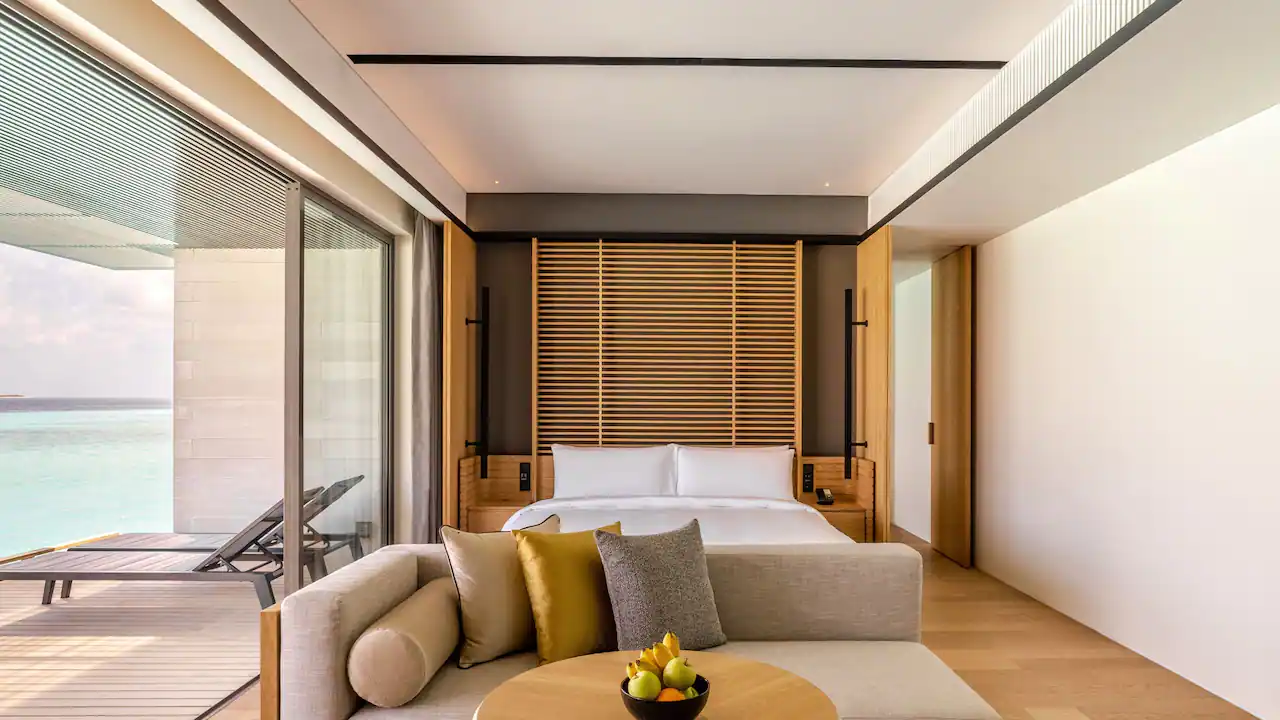 I've gotta say, the pictures make the hotel look… fine? I mean, of course it's beautiful and we'd all be lucky to stay here. But for a newly opened luxury property, I feel like the design as such isn't terribly inspiring. The island looks gorgeous, though.
Alila Maldives points & cash rates
With the hotel now on sale, we know everything we need to know about pricing, in both cash and points.
The first thing worth noting is that while the hotel is opening on April 14, 2022, it's a very soft opening. Initially only beach villas and "limited dining facilities" will be open. It's also stated that construction will be going on "in limited areas of the resort and intermittent noise will be expected between 8AM and 5PM." Ouch. It looks to me like overwater villas are only available for stays as of August 1, 2022.
When it comes to redeeming points, the Alila Maldives is a Category 7 World of Hyatt property, meaning that a free night redemption costs either 25,000, 30,000, or 35,000 points per night, depending on whether you're staying off-peak, standard, or peak.
As far as cash rates go, in the long run it looks like the hotel will start at $800+ per night, as you'd expect.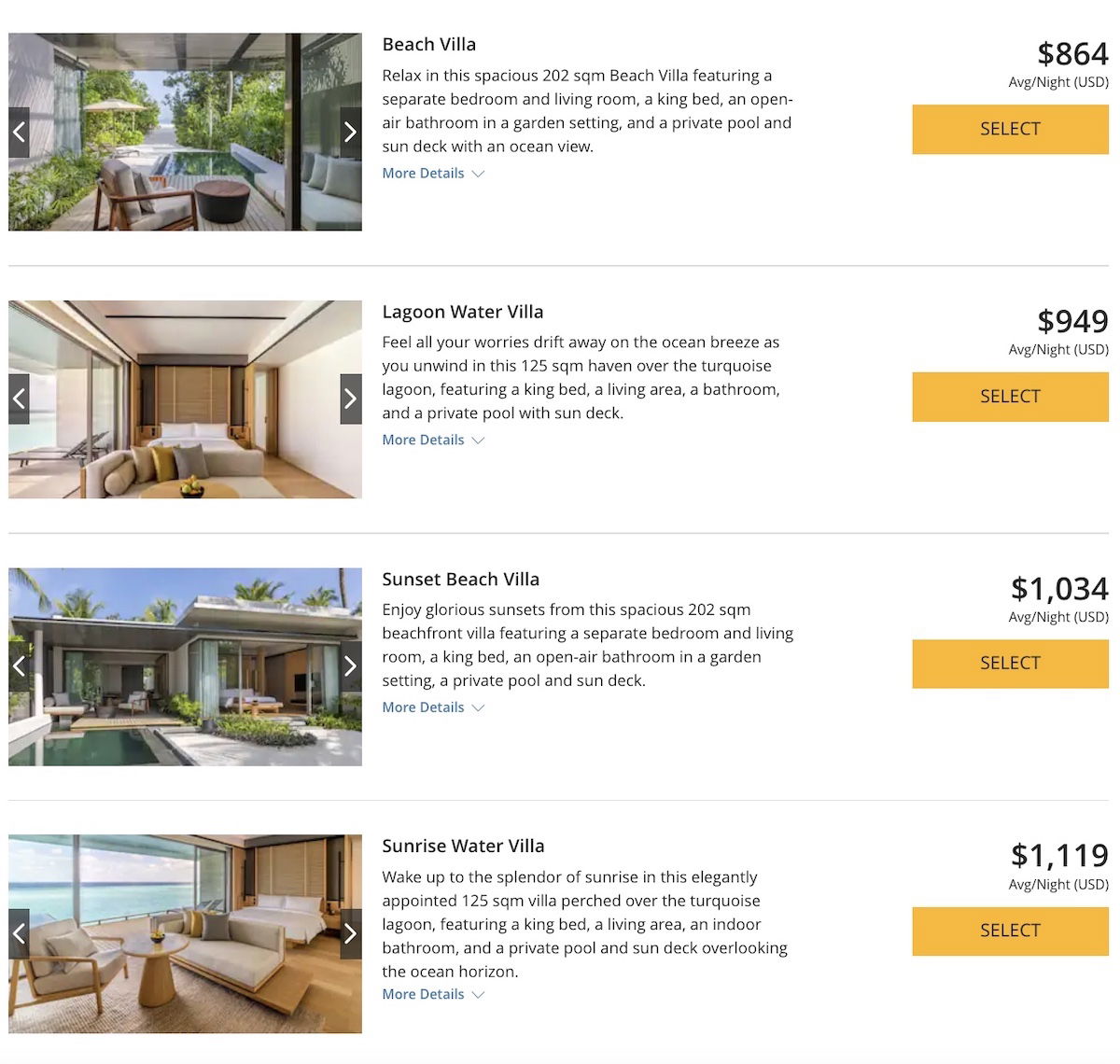 For those looking to stay early on, there's a soft opening rate that's much more attractive, starting at just $350 per night. It's nice that the hotel is at least pricing based on the limited experience that will be available at first.

In addition to the room rate, seaplane transfers cost $600 roundtrip per person.
This is exciting for World of Hyatt members
This is a property that many World of Hyatt members will likely be excited about. There's a lot to love about redeeming points with World of Hyatt vs. other hotel groups, especially if you're a Globalist member. Hyatt is great about offering elite perks at Alila properties.
One negative is that the hotel won't accept suite upgrade awards, as is the case at the Park Hyatt Maldives. So my guess is that if you want an overwater villa, you'll have to pay the rate difference between a beach villa and an overwater one. That's disappointing, but also not surprising.
Alila brand coming full circle in the Maldives
What's interesting about the upcoming Alila Maldives is that it will represent a return of the Alila brand to the Maldives:
In 2009 the Alila Maldives Hadahaa opened (at the time the Alila brand had nothing to do with Hyatt)
In 2011 management for the property was turned over to Hyatt, and the former Alila became known as the Park Hyatt Maldives Hadahaa
Then in 2018 Hyatt acquired Two Roads Hospitality, which manages Alila properties
Now there will once again be an Alila property in the Maldives, except this time it will be managed by Hyatt
For those of you not familiar with Alila, it's essentially Hyatt's luxury nature-focused brand. I'd say it's roughly on par with Park Hyatt, though like all hotel brands, there's some variance in terms of quality.
Funny enough, the pictures we see so far of the new Alila in the Maldives look fairly similar to the Park Hyatt.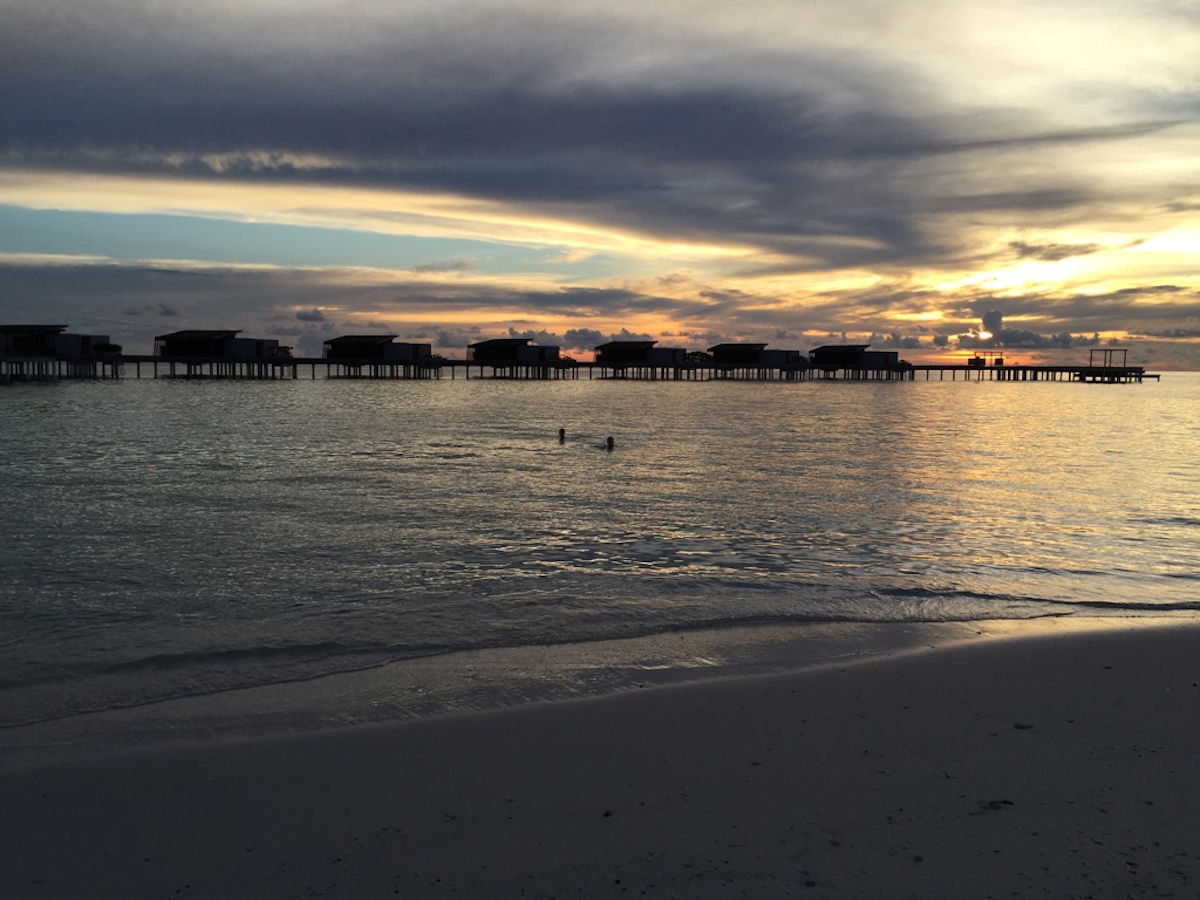 Bottom line
The Alila Kothaifaru Maldives is now accepting reservations for stays as of April 2022. The catch is that initially there will only be beach villas, and the overwater villas are expected to be available as of August 2022.
This is a Category 7 World of Hyatt, so a free night redemption costs 25,000-35,000 points per night. As far as paid rates go, they start as low as $350 per night as part of a soft opening offer, while when the hotel is fully operational, it'll cost $800+ per night.
Frankly I find this soft opening strategy to be a bit strange, given that the hotel's construction has already been delayed so much. It sounds like those staying in the coming months should expect the overwater villas, and some other amenities, to still be under construction.
Anyone planning on staying at the Alila Kothaifaru Maldives?