A Nigerian printing company is starting a new airline that will connect the Caribbean and Africa. I know what you're probably thinking — "great, you're writing about another imaginary airline." Well, the inaugural flight is currently airborne…
The basics of Antigua Airways
Antigua Airways is a new airline based in Antigua and Barbuda, which is marketing itself as the "Pride of the Caribbean." The airline hopes to offer service from St. John's (ANU) to the following destinations with three weekly frequencies:
Accra, Ghana (ACC)
Lagos, Nigeria (LOS)
Toronto, Canada (YYZ)
The primary investor in the airline is Marvelous Mike Press Ltd., which seems to be a Nigerian printing and publishing firm. The company has no previous experience in the airline industry, and owns 80% of the airline. The other 20% stake is owned by the government of Antigua and Barbuda, using funds from the state's Citizenship by Investment Programme (CIP).
The government of Antigua and Barbuda is touting this as an important link to West Africa, with the potential for significant economic benefit and investment.
Ironically LIAT is the existing regional airline of Antigua and Barbuda, and the airline operates a fleet of a few turboprops. That airline has been on the verge of liquidation for quite some time.
Antigua Airways operates inaugural flight
The inaugural Antigua Airways flight is currently underway — the flight departed from Lagos early this morning, and is due to arrive in St. John's around the middle of the day. You can track the flight here.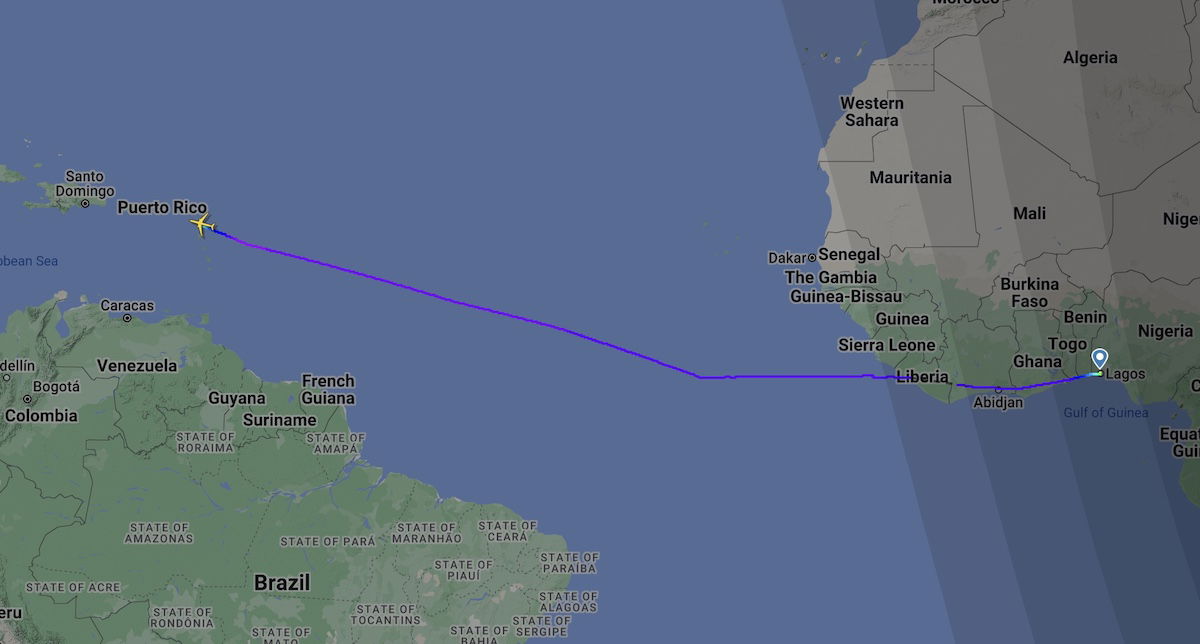 Antigua Airways isn't actually operating its own planes, as of now. Rather the airline is starting operations with a leased EuroAtlantic Airways Boeing 767-300ER, featuring 267 seats, including 16 business class seats and 251 economy class seats. This is a wet leased jet from the Portuguese charter airline, meaning the crew and plane are all from EuroAtlantic.
It would appear that Antigua Airways has sold this as a one-week tour package, with a departure from Lagos on October 31 (it was delayed by a day… oops?), and a return on November 6. It's not yet clear what service the airline will operate beyond that.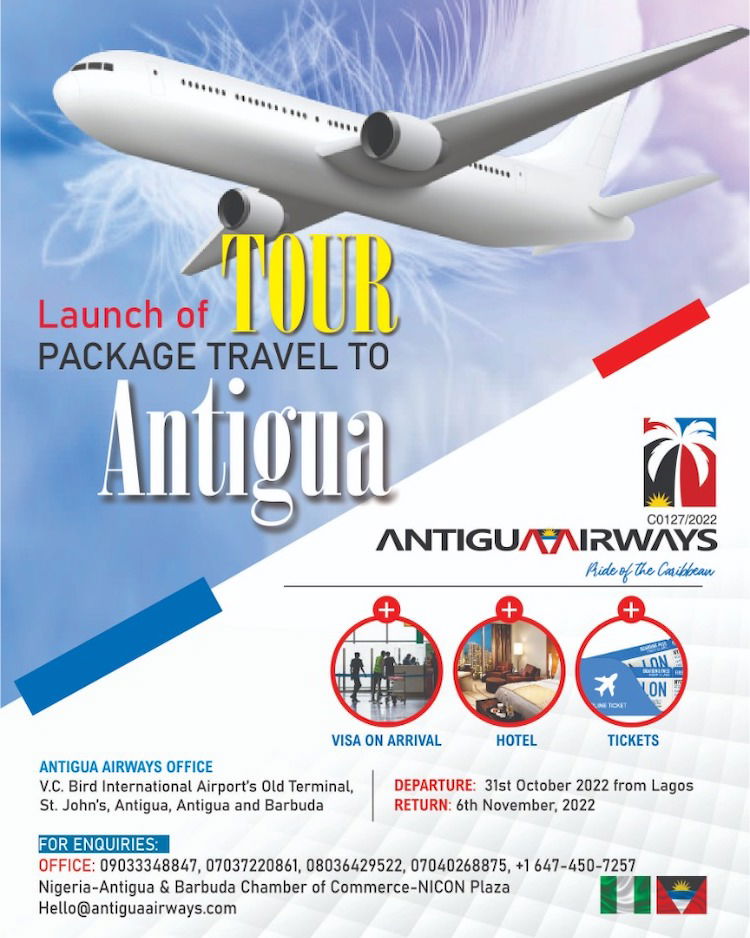 Antigua Airways seems to be selling tickets online the same way you might buy an edible flower arrangement through a mom-and-pop store. So, how much is the company charging?
A "Flight Ticket" costs ~$3,421
An "Economy Class Package," including roundtrip economy class travel, accommodation, and a visa, costs ~$4,333
A "Business Class Package," including roundtrip business class travel, accommodation, and a visa, costs ~$9,122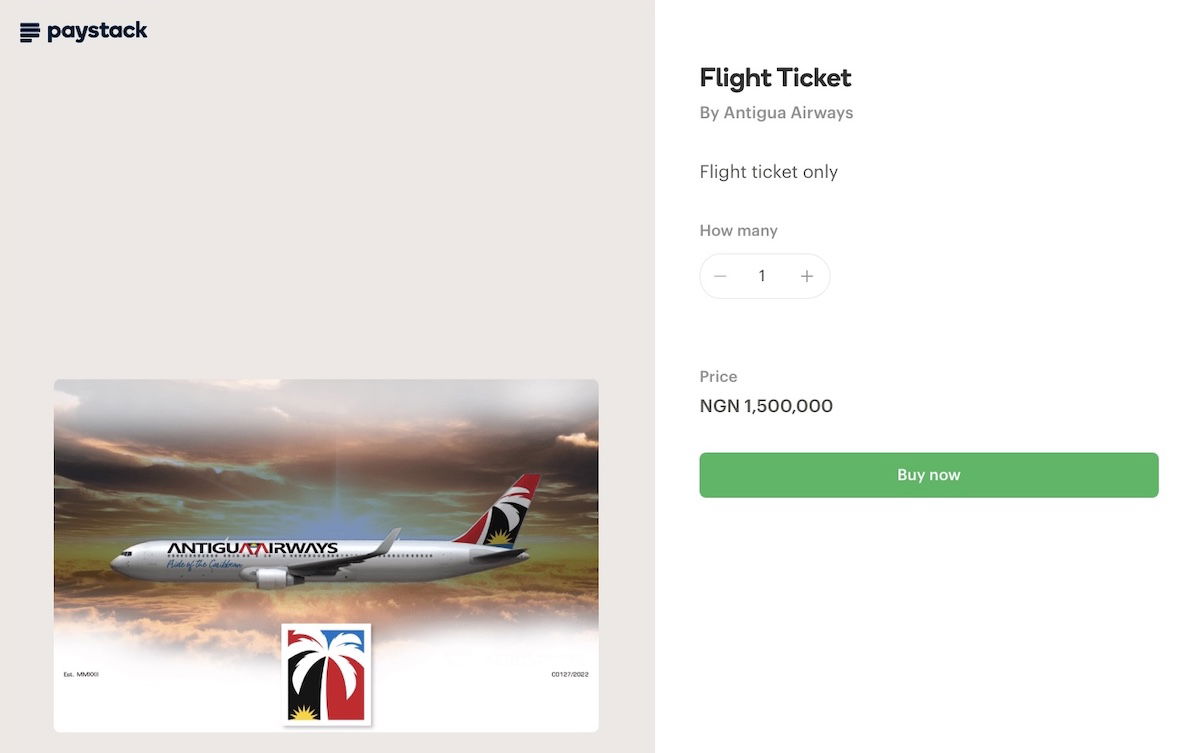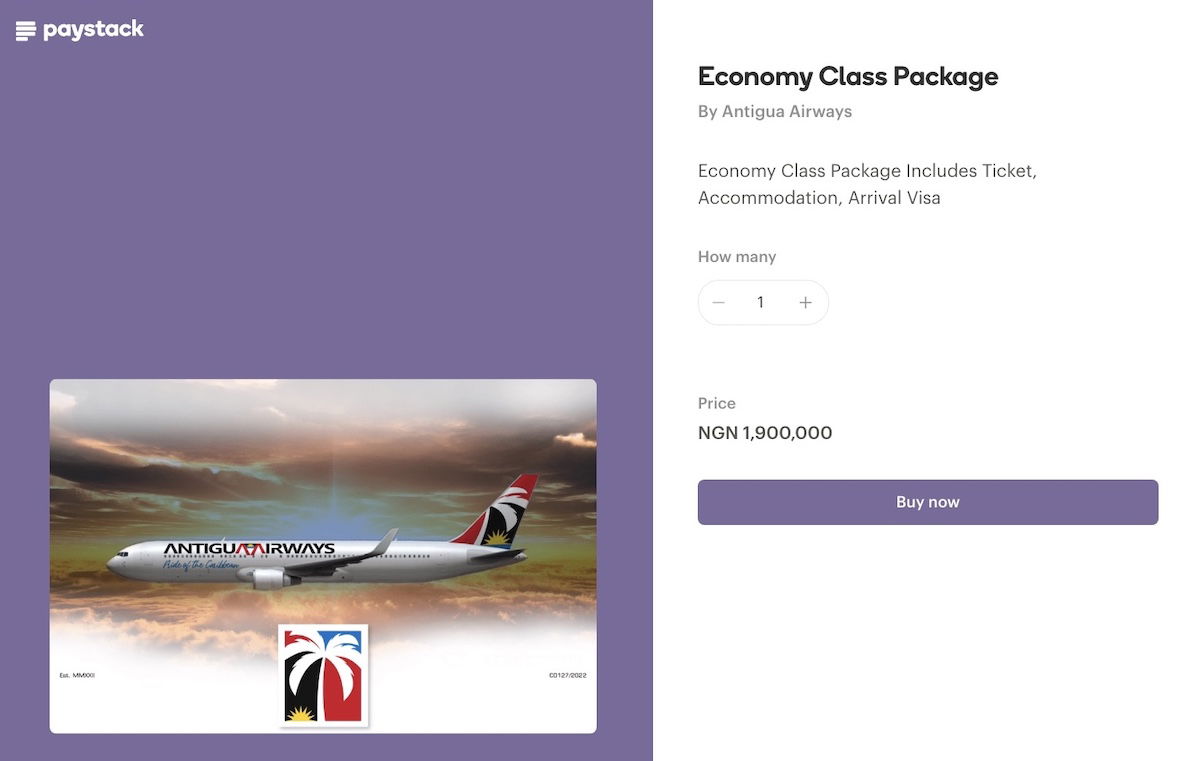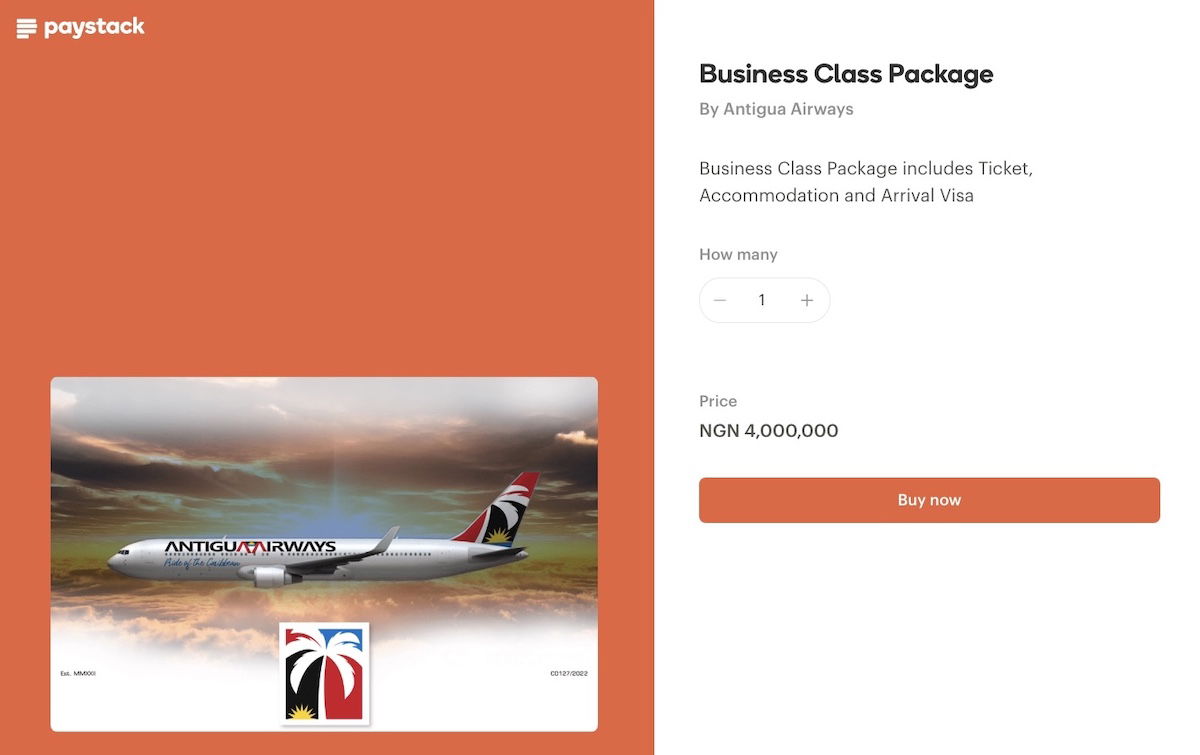 Suffice it to say I'm confused:
A roundtrip economy ticket costs over $3K?! The package prices aren't exactly reasonable either, with business class costing nearly $5K extra roundtrip
You can go through the process of buying this, even though the only published flight schedule has already departed
It's not even clarified what kind of accommodation you're getting, which seems like something that should be clarified
This is very, very strange
This new airline concept has received a lot of criticism in local press in Antigua and Barbuda, since people are curious how government funds are being spent. So it's good to know that I'm not alone in finding this all to be a mystery.
A Nigerian printing company is partnering with the government of Antigua and Barbuda to launch an airline, and the first flight has already taken off. Flights were only marketed a few weeks before launching, and were ridiculously expensive.
I don't know what exactly is going on here, but this doesn't strike me as your traditional airline startup. Hopefully EuroAtlantic Airways got payment in advance…
Bottom line
Antigua Airways is an airline startup that's a joint venture between a Nigerian company and the government of Antigua and Barbuda. The airline plans to fly from St. John's to Accra, Lagos, and Toronto, and amazingly enough, the inaugural flight is already in the air.
This is no doubt a strange concept, and I'm curious to see how this evolves.
What do you make of Antigua Airways?