Canada has seen quite a few airline startups lately, though nothing quite like this…
Basics of Royal Canadian Airlines
Royal Canadian Airlines claims to be an airline startup that will launch operations in 2023. The airline describes itself as "a Canadian-owned and operated airline in the certification process to become one of Canada's premier carriers offering non-stop direct services to destinations in the Middle East & Asia."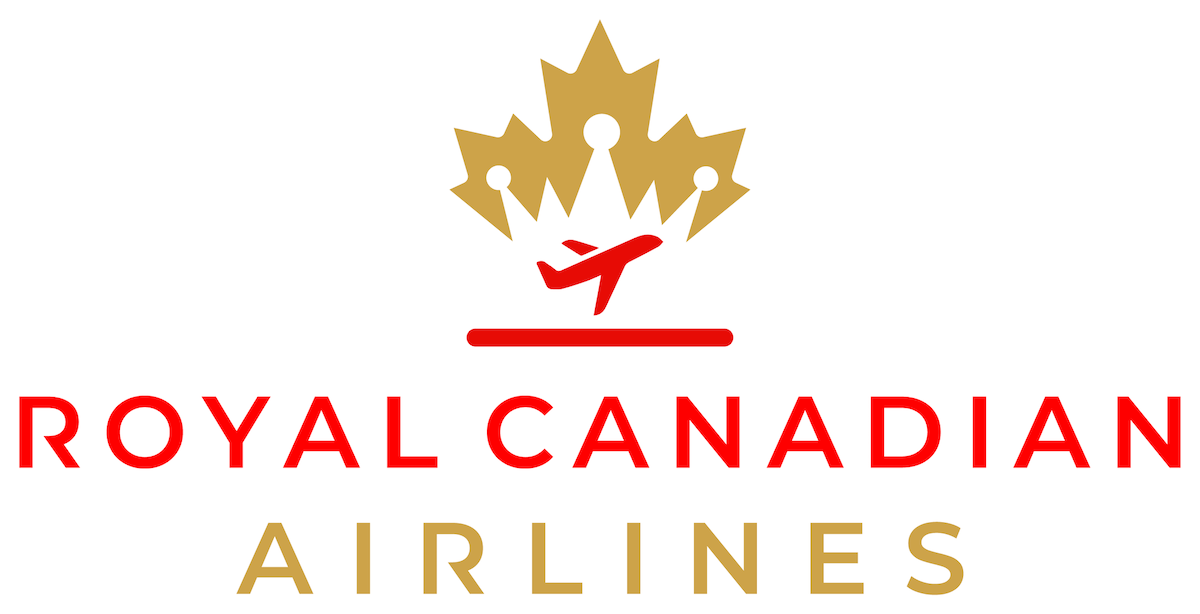 The business plan is allegedly to fly Boeing 777-300ERs nonstop from Toronto Pearson Airport (YYZ) and Hamilton Airport (YHM) to the following destinations on a scheduled, non-scheduled, and charter basis:
Amritsar and Chandigarh, India
Jeddah, Saudi Arabia
Kuwait City, Kuwait
Lahore, Pakistan
Najaf, Iraq
But it gets more interesting than that. The company will be based at Goderich Municipal Airport (a tiny airport with no commercial air service), because flying 777s to long haul destinations is only part of the business plan. On top of that, the company plans to:
Operate an air taxi service
Operate a maintenance facility
Operate a pilot academy and flight school
The company's owner has allegedly signed a 40-year lease with the airport, to be able to run his four different business models out of the airport. The company also allegedly has "the entire airport terminal building" for its use, has purchased the largest hangar, and has "12 acres of land on airport grounds" dedicated to the company's future growth.
The airline has chosen a rather unusual picture for its website, showing what looks like very unhappy passengers with an EasyJet plane in the background.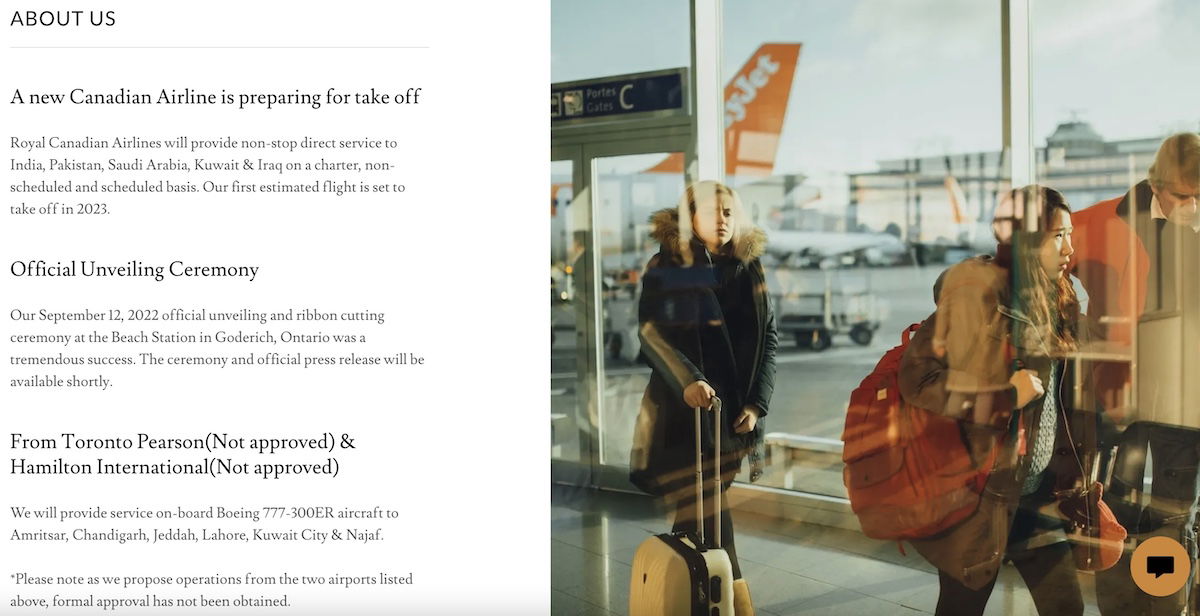 So, who is behind the airline? Someone named Waseem Javed. Who is that? I'm… not exactly sure? I mean, I see a couple of different Canadian LinkedIn profiles with that name, but neither mentions the airline, and neither has any obvious link to aviation.
Isn't the world of airline "startups" fun?
I sure do get a thrill out of airline "startups," no matter how real or fake they may be. In general, I tend to think airline startups fall into one of several categories.
On one end of the spectrum you have completely fake airlines that don't exist, don't really try to find investors, but rather just consist of someone with too much time on their hands. Global Ghana Airlines is an example of that, as it was obvious the airline was never going to launch.
Then you have airline "startups" that are essentially just intended to steal from investors, with no intention to actually launch operations. BALTIA is the prime example of that, as the airline sought investors for around three decades, with no real intent to ever start operations. And amazingly and sadly, so many people were fell for this obvious scam.
Then you have airline startups that really aren't very well thought out, but where people are investing a significant amount of money, and where there are some semi-legitimate people behind it. Airbahn is an example of that, as it was founded by the same person behind Pakistani airline Airblue, and they even flew an A320 to the US to start operations. That didn't end up materializing, though.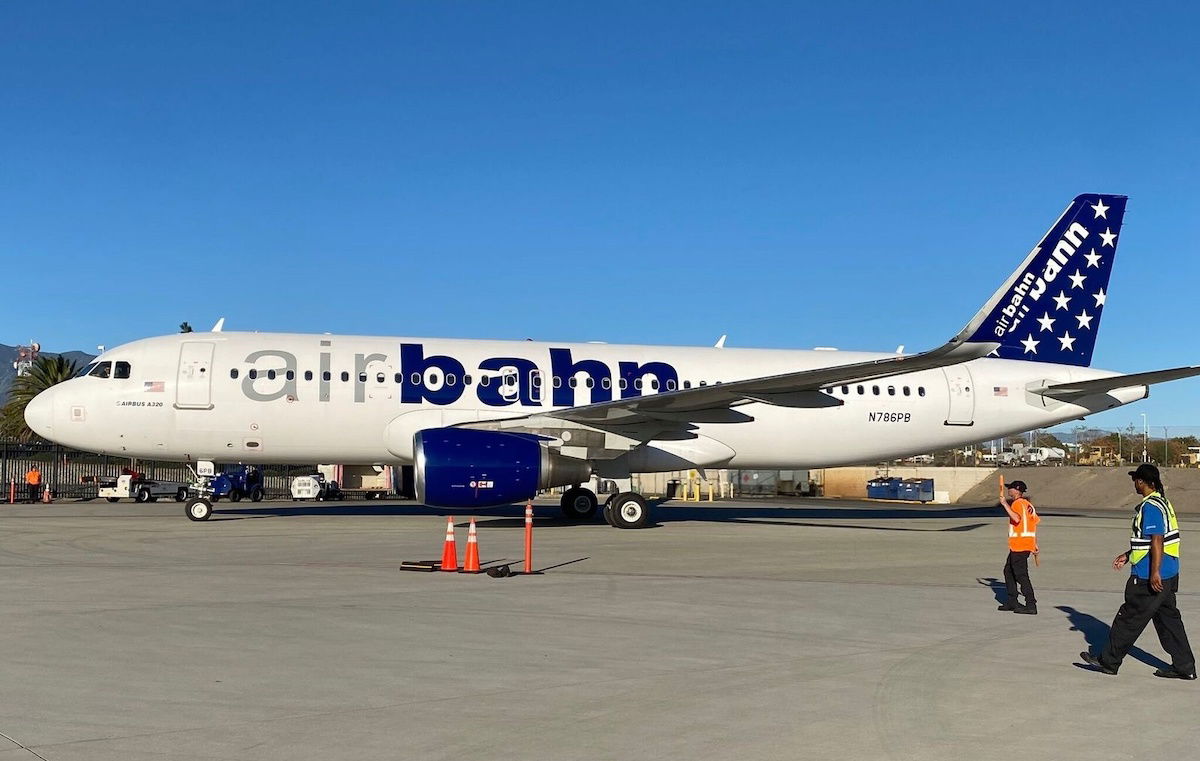 And then you have legitimate airline startups, like Avelo, Breeze, etc.
So, where does Royal Canadian Airlines fall on this scale? Well, I mean, the company has allegedly entered into some sort of an agreement for space at a small municipal airport, and the town's mayor is excited, so the airline is further along than Global Ghana Airlines ever got.
However, personally I don't see the airline going much further than that. I'm still not sure what the motive is behind all of this, though.
Bottom line
Royal Canadian Airlines is an airline startup that plans to fly Boeing 777s in the highly competitive Hamilton to Najaf market, or something. That's only part of the company's business model though, as it plans to also offer a flight school, maintenance facility, and air taxi service.
This should be an interesting "airline" to follow…
What do you make of Royal Canadian Airlines?
(Tip of the hat to Michael)