Nope, this isn't a joke. Whether or not it gets the funding it needs is a different story, though…
Former Nok Air CEO starting a new airline
Patee Sarasin is the former CEO of Thai low cost carrier Nok Air. He left the airline in 2018, and has been running a travel agency since (named "Really Really Cool"). He's now looking to launch a new airline named "Really Cool Airlines" (so I guess it's a little less cool than his current travel agency).
If you didn't know any better, you'd assume this is all a joke, but it doesn't seem to be. Here are the claims about the new airline:
The airline will have the slogan "We Fly The Future"
The airline will be managed by "crypto-native citizens from our Really Cool Air GameFi"
The airline will be the first "GameFi airline," whereby customers will be able to play blockchain games
The airline is looking at acquiring four Airbus A350s by the end of the year
The airline hopes to fly within Asia, as well as to Australia and Europe
The airline is promising an "extraordinary experience for passengers," where "the norm of standard cabin configurations and cargo management is shattered, replaced with a premium experience that's beyond your wildest dreams"
Let's see how this goes…
As longtime OMAAT readers know, I love covering all kinds of airline startups, no matter how legitimate they are. This one is legitimate in the sense that you have an actual airline and travel industry pro behind it, who knows what he's doing.
Of course not every concept succeeds, or is able to secure the funding needed to launch operations. It's anyone's guess how this airline does. A few thoughts:
The big reveal about this airline had no shortage of buzzwords, though does lack substance; how will this airline actually compete, and what will make it different than other airlines?
While Thailand is a very popular tourist destination with a good amount of point-to-point tourist demand, Thai airlines have still historically struggled to succeed, especially in long haul markets
Sarasin has the benefit of also running a travel agency, so that adds a potentially interesting layer to this, as the airline could sell travel packages without even using a third party
Logically you'd think that this airline would be a low cost carrier, so what's with the claim of creating "a premium experience that's beyond your wildest dreams?" I suspect that's just marketing, but it sounds absurd
Let's see if this airline is able to secure funding and get off the ground.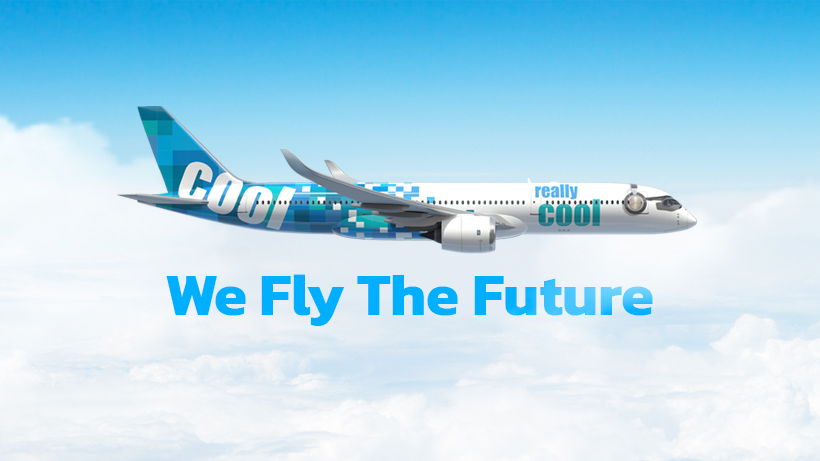 Bottom line
A former Thai airline executive is trying to start a new airline named Really Cool Airlines. The airline would operate flights from Thailand to destinations within Asia and beyond. While there's no shortage of branding and buzzwords, we haven't yet learned much about the substance of the airline, or what the passenger experience will be like.
When it comes to airline startups and the odds of this launching, I'll put this somewhere between Breeze Airways and Bavarian Airlines.
What do you make of Really Cool Airlines?