While other airlines have cut flights to Russia, Air Serbia has decided to increase capacity to the country. These flights are facing operational issues… in the form of bomb threats.
Air Serbia increases flights to Moscow & St. Petersburg
With Russia's invasion of Ukraine, we've seen many countries take sides. The United States, Canada, the European Union, etc., have all imposed sanctions against Russia. They've banned Russian airlines from their airspace, and that has been made reciprocal, meaning that airlines from those countries are also banned from Russian airspace.
Serbia, on the other hand, has taken a more neutral stance, as the country often does. On the aviation front, Serbia hasn't banned flights to & from Russia. As a result, national airline Air Serbia responded to market demand, and initially significantly increased flights to Russia.
The airline is even flying its flagship Airbus A330 to Moscow and St. Petersburg, even though that wide body typically operates flights to New York. Admittedly the demand for travel to & from Russia is significant, at least compared to capacity, with Aeroflot having suspended international flights (except to Belarus) and European Union airlines being banned from Russia. For those looking to fly between the European Union and Russia, Air Serbia is one of the only options.

As you'd expect, this is causing quite some controversy, as Air Serbia is profiting off of the demand for travel to & from Russia, as other airlines pull out. While I appreciate that frustration (and largely share it), I'm not sure we can actually unequivocally say that completely cutting off air links to & from Russia is a good thing, even if you're heavily anti-Putin.
On the most basic level, shouldn't we let people flee Russia, especially if they fear for their safety (for whatever reason)? Admittedly that probably doesn't describe a majority of people taking these flights (there are also lots of people flying to Russia), but my point is that this is complicated.
Air Serbia's Russia flights keep getting bomb threats
In March alone, Air Serbia's flights to Moscow and St. Petersburg have received several bomb threats. These have allegedly come in the form of emails expressing displeasure at the carrier's choice to continue flying to Russia.
In some situations these bomb threats were made while the plane was on the ground (in which case a thorough search was performed), while in other cases the threats were made after planes were airborne (causing them to turn around to Belgrade).
The first incident was on March 11, 2022, on JU652 from Belgrade (BEG) to Moscow (SVO). The plane took off from Belgrade but then turned around shortly after takeoff, when the threat came in. The plane ended up being in the air for under 30 minutes before returning to Belgrade. The plane was then extensively searched, and ended up departing to Moscow around seven hours after scheduled departure time. Ouch.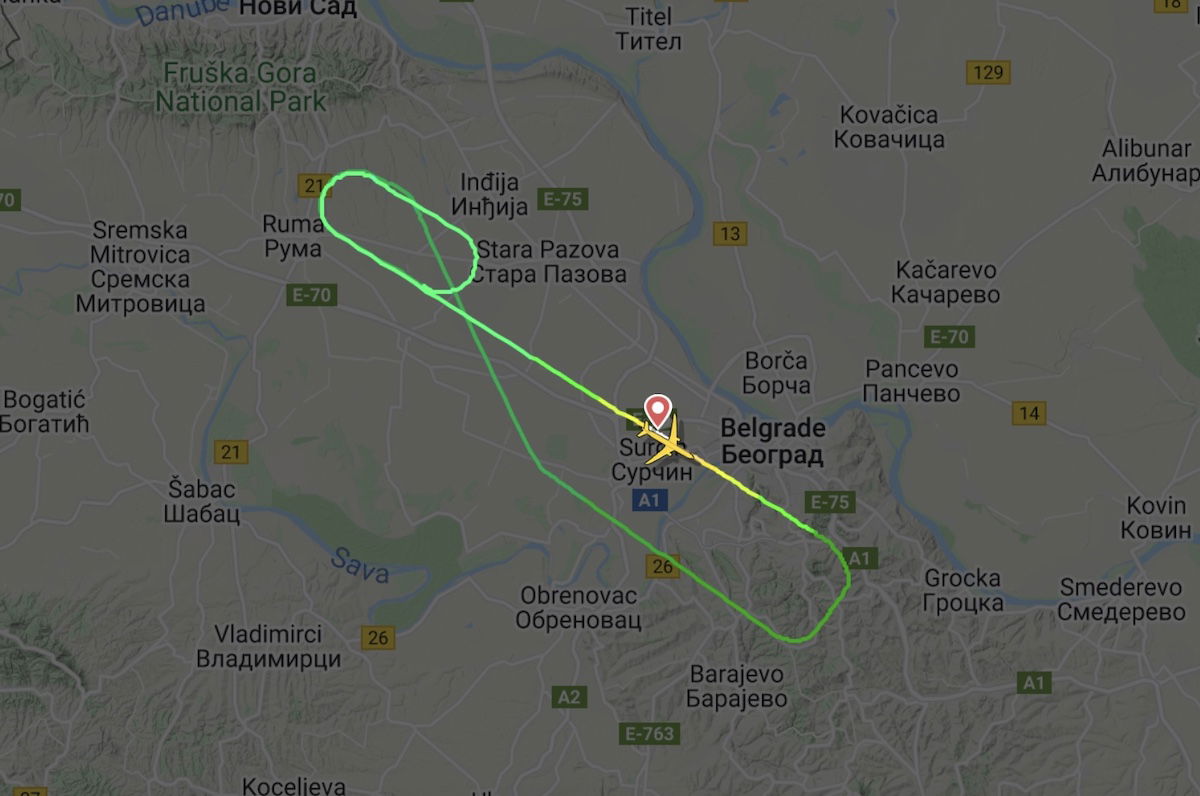 On March 14, 2022, the same exact flight faced another bomb threat, this time a bit later after takeoff. In this case the plane made it all the way to the border between Hungary and Slovakia before turning around. The plane ended up operating a 90+ minute flight to nowhere. After a thorough search, the plane eventually departed to Moscow over six hours late.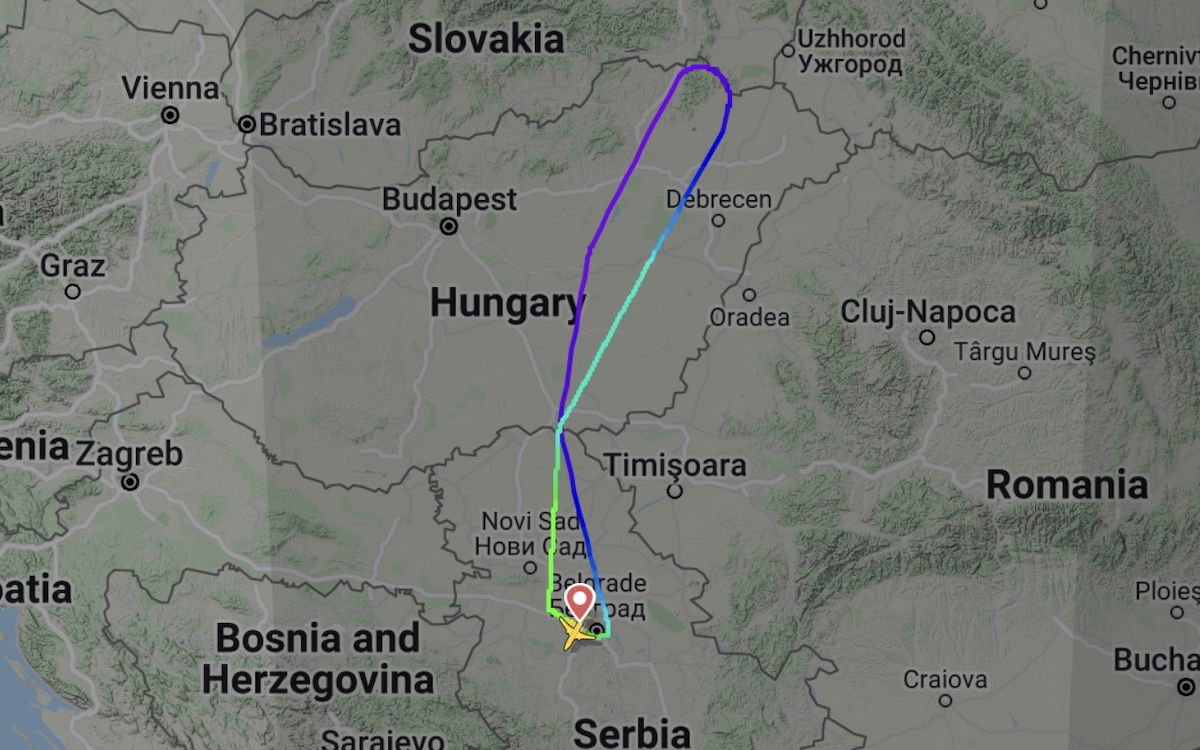 A day later, on March 15, an Air Serbia flight to Moscow had yet another bomb threat. This one was before takeoff, though, so the flight was only delayed by around three hours. Oh and then March 17? The flight had a similar delay.
In the meantime Air Serbia has backtracked on some of its Russia flight increases. Presumably that's a combination of issues with the optics of these flights, as well as the general operational challenges of operating flights that constantly get bomb threats.
Bottom line
Air Serbia has not only maintained service to Russia, but initially tried to increase it, following Russia's invasion of Ukraine. The airline has faced repeated bomb threats on these flights as a result, allegedly as a way of expressing displeasure with the company's service.
In two cases Air Serbia flights even had to return to Belgrade, as the threats came after planes were airborne. In the meantime the airline has backtracked on some of its capacity growth in Russia, but Air Serbia is still offering quite a bit of service to the country.
Where do you stand on Air Serbia's service to Russia?