Mahan Air, Iran's largest private airline, received a bomb threat on a flight today, causing some chaos in the skies over India…
Iran to China flight gets bomb threat over India
Today (Monday, October 3, 2022), Mahan Air flight W581 was scheduled to operate from Tehran (IKA) to Guangzhou (CAN). The flight was operated by a nearly 18 year old Airbus A340-600 with the registration code EP-MMR.
While a tangent, due to sanctions against Iran, you've gotta love the interesting history of all of Mahan Air's planes. This particular Airbus A340-600 flew for Virgin Atlantic through 2014, and still has the original Virgin Atlantic interiors. Anyway…
While over Indian airspace, roughly halfway through the ~3,800 mile journey, a bomb threat came in for this Mahan Air flight. At that point the Indian Air Force (IAF) dispatched fighter jets, to follow the plane at a distance. According to a statement from the IAF:
"IAF fighter aircraft were scrambled, which followed the aircraft at a safe distance. The aircraft was offered the option to land at Jaipur & then, at Chandigarh."
The Mahan Air pilots allegedly asked to divert to New Delhi (DEL), but were denied. That was possibly because authorities didn't want operations at a major airport to be impacted. Instead the Mahan Air jet was offered a diversion to Jaipur (JAI) or Chandigarh (IXC), which was rejected. Nonetheless the Mahan Air jet did enter a holding pattern not far from New Delhi.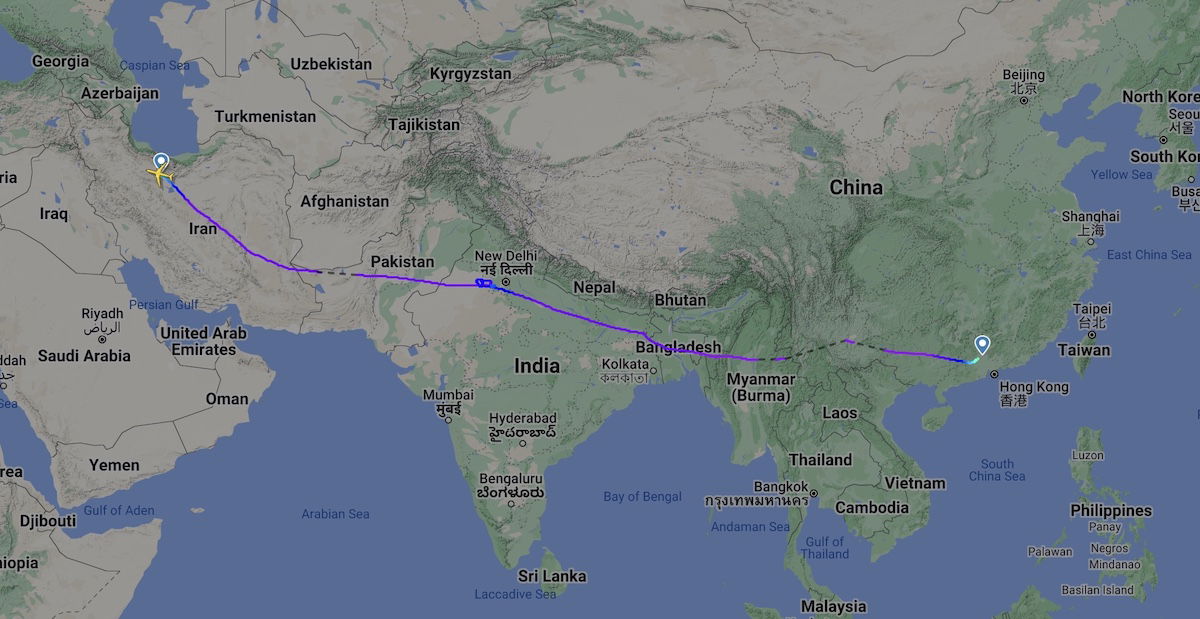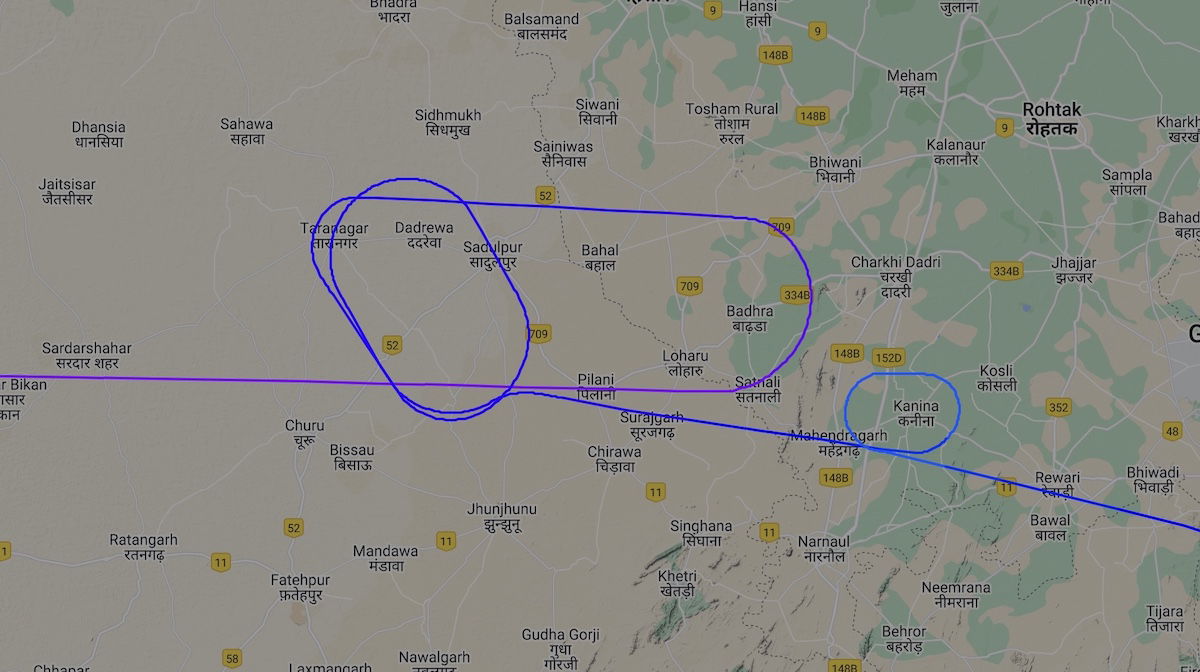 Eventually authorities in Tehran told Indian officials to ignore the bomb scare, at which point the flight continued on its way. The fighter jets followed the A340 until it left Indian airspace.
When the plane did land in Guangzhou, it seems that authorities there also knew of the bomb threat, so the plane had quite a welcoming committe.
Should airplane bomb threats be taken seriously?
I'm just throwing this out there for discussion. I feel like we hear about airplane bomb threats on a weekly basis, and sometimes even more often.
In some cases we've seen bomb threats called in because someone was running late for their flight, in some cases we've seen bomb threats called in because someone had an ex-girlfriend on a flight, etc. This consistently causes huge inconvenience, and a ton of money to be wasted (like having fighter jets scrambled).
Here's my question — when is the last time an airplane bomb threat was determined to be accurate? If someone wanted to actually blow up a plane, they wouldn't call in a bomb threat. Sure, in theory this could be used as a bargaining technique, but even that isn't something we've seen in a long time.
What has come from airplane bomb threats? Well, last year we did see a fake bomb threat that lead to Belarus arresting an opponent of the government, but that's about it.
Bottom line
A Mahan Air Airbus A340-600 flying from Iran to China received a bomb threat over Indian airspace, leading to fighter jets being dispatched. The plane entered a holding pattern near New Delhi — while pilots requested a diversion there, they were rejected, and were given two alternative airports. The pilots weren't happy with those alternatives.
Eventually authorities in Iran decided the bomb threat was fake, at which point the plane continued on its way.
What do you make of this Mahan Air bomb scare?