Amtrak is relaunching their Guest Rewards frequent rider program starting in January 2016. There are two big aspects to the announcement:
Amtrak will switch from a zone-based award chart to revenue redemptions
Chase will no longer be issuing the co-branded Amtrak credit card
The news of this devaluation hit me kind of hard. I've only ever booked one Amtrak Guest Rewards award trip (and that was mostly for my parents), but I've come to appreciate the value of AGR points. Particularly for families. And especially for families that are close to a station on the border of two zones.
You see, for those in Denver, or Atlanta, or Albuquerque, or Wolf Point, a single-zone family bedroom could take up to 5 people anywhere within 2/3 of the United States for just 30,000 points. Meals included.
Well, Amtrak has now announced that the relaunched Amtrak Guest Rewards will go into effect January 24th, 2016. (They probably intended for it to start at the beginning of the year, but nothing at Amtrak is ever on time.)
The good news is that things aren't quite as bad as we expected. For a few folks, it might even be good.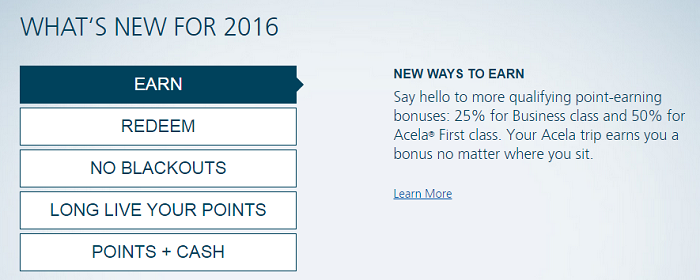 The Squishy Value Of A Fixed Currency
The general idea of a revenue based redemption scheme is that each mile (or point) is worth some fixed amount toward the cost of a ticket. Amtrak has set the value of their points at 2.9 cents for most tickets, or 2.5 cents when redeemed for Acela trains. That's actually pretty good.
In the current devaluation era, that might even be amazing. In comparison:
Southwest Rapid Rewards points are worth 1.4 cents
JetBlue's TrueBlue points are worth about 1.4 cents
Delta is chomping at the bit to go revenue-based, and it seems that each SkyMile is destined to be worth in the vicinity of 1 cent each
Therefore a fixed valuation in the upper 2 cent range is rather surprising. It's kind of like when you expected a company to report a loss of 20 cents per share, but it then they surprised by only losing 15 cents a share. Time to celebrate…
Saver Fares Excluded
Apparently you won't be able to redeem points for use on the cheapest Saver fares. Now I'm not an expert on Amtrak — remember, I've ridden them exactly once — but it seems that Saver fares are usually only available in the Northeast corridor, so this may not affect that many folks. On the other hand, the Northeast corridor is the only region where Amtrak is actually competitive with other forms of transportation…
At any rate, it's really disingenuous that Amtrak didn't include this little detail in the program terms outlined on their fancy website — it only came to light when AGR Insider clarified some questions on FlyerTalk.
So much for transparency.
I also think it's ridiculous when companies claim that they are going to a simplified revenue-based system for the benefit of their customers. If they want simple, how about the value of a point is the value of a point? Why should it matter if you are on a Saver fare, or if you are riding on a slightly faster train?
Fixed should be fixed, not squishy.
Bum Deal On The Earning Side
I don't buy Amtrak tickets, so I could really care less about the earning side. But apparently it's not great. I guess you end up with about a 6% rebate, which isn't so compelling. Maybe Amtrak is trying to control the amount of points in circulation?
You can read more about the earning side on View From The Wing.
Bedrooms Will Get A Lot More Expensive
Awards for premium cabin travel on Amtrak — roomettes, bedrooms, and family bedrooms — are about to get a lot more expensive.
In the past it was possible to get northwards of 6 cents per mile when redeeming for awards of this type. In fact, I calculated that my parents got close to 8 cents when they went from Denver to Glacier National Park last summer on a combination of the California Zephyr, Coastal Starlight, and Empire Builder.
That $2,500 ticket will cost 85,000 points come January, compared to 25,000 points now. Ouch.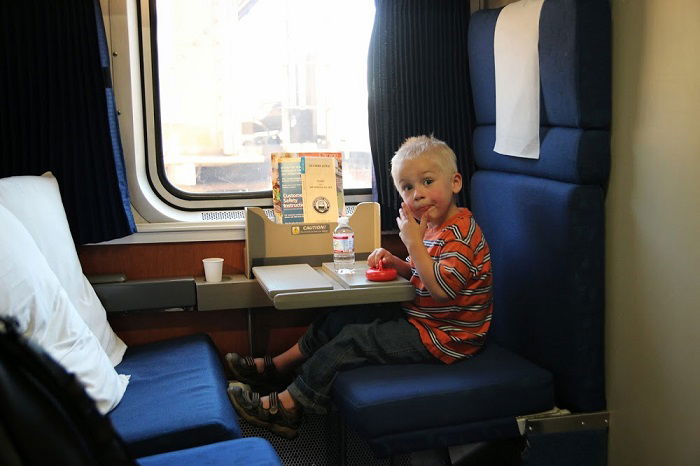 Some Will Benefit Under The New Scheme
If you were ready, willing, and able to buy a ticket on Amtrak with cash, then using points is about to become a good deal.
I don't value any of my mileage currencies at more than 2.5 cents (and neither does Ben), so using points instead of cash to buy Amtrak tickets will be a sound economic decision. Gary over at View from the Wing suggests that those in the Northeast who are pushed into a higher fare class may only get 1.75 cents per point, but that still isn't horrible.
Ben actually takes Amtrak back and forth between San Diego and Los Angeles on a fairly frequent basis. Booking this type of ticket on points may now become a very solid redemption.
AGR Points, The New Avios
When British Airways switched from a zone-based award chart to Avios, most of us decried it. Personally, I had previously redeemed 80,000 BA miles for business class from the US to Easter Island, and back. I was quite sad to see that go.
Then we realized that the new Avios scheme is really good for short flights in economy. If you live in an American or Alaska hub, you can fly up to ~650 miles for 4,500 Avios. Given that those flights are often really expensive, this can present a good redemption value.
But the problem is, you're still redeeming for an award flight from Dallas to El Paso. I mean, sure, you got 4 cents per per point, but did you really want to save up for years for that trip? No, you booked it on points because you needed to go there, and it let you keep some Benjamins in your wallet. That's it.
Well, Amtrak Guest Rewards is about to become the same type of system. If you happen to spend your own money on train tickets, this will be a very utilitarian redemption. Maybe you need to get from Boston to New York and don't feel like riding the Chinatown bus. Now you'll be able to get an Acela ticket on points and know that you got a decent deal to somewhere that you needed to go.
But it's not glamorous. Not sexy. And certainly not aspirational.
In other words, it's everything that award travel was never supposed to be.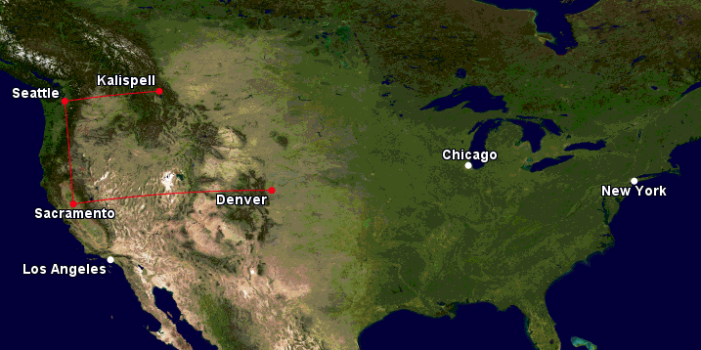 Transfer Ultimate Rewards To Amtrak Now
We still don't know if Amtrak will remain a Chase Ultimate Rewards transfer partner. I'm kind of pessimistic about it, so I'm going with no for the time being, and hope to be pleasantly surprised.
My thinking is that with a relatively high point value in the upper 2 cent range, Amtrak is going to try to make their points somewhat scarce. That's pretty clear based on how Amtrak plans to award points to their own customers. I don't see Amtrak being thrilled about having folks transfer in shiploads of points from Chase, whom they won't even have a relationship with anymore.
On the other hand, I'd bet they keep the Starwood relationship in place since points earned through SPG are generally harder to obtain and have a higher value. But of course these are just my guesses.
Anyway, the ability to transfer points could end as early as mid-September.
If you're hoping to squeeze in one last cross-country sleeper car Amtrak adventure, you ought to transfer your points now. You'll still have through the January 24th to book the award, but at least you'll have the points in your Amtrak account.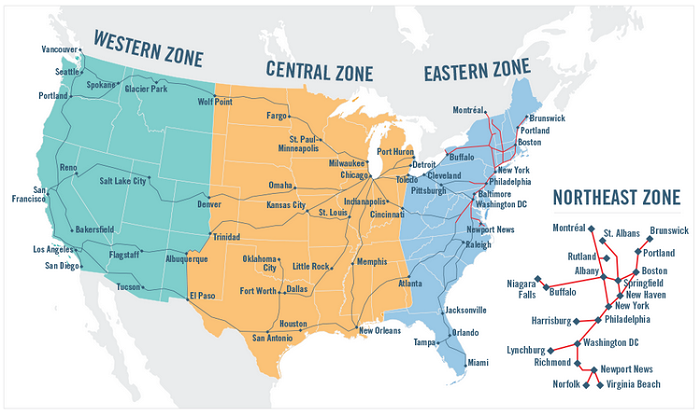 You should also transfer in points if you are one of the blue collar guys like Joe Biden who proudly ride the train to work.
You already know what each point is going to be worth (at least to start) but we don't know how easy it will be to obtain points other than by riding the train. It's almost an arbitrage opportunity since you get to transfer in lower value points now, wait a couple of months, and redeem at a higher rate.
Bottom line
The new Amtrak Guest Rewards appears to be slightly better than we expected.
Amtrak points will be worth either 2.9 cents each for most tickets, 2.5 cents for Acela, or maybe 1.75 cents each for saver tickets in the northeast.
That's really good for those who were going to otherwise pay cash for those tickets. But for those of us who only redeemed for aspirational Amtrak awards, the news is pretty much as bad as expected.
So overall, I'm glad that the change will benefit some. In the current economic environment, good for some is about the best that we can expect.
What do you think about the new Amtrak Guest Rewards?