Assuming you like riding trains, the Amtrak Guest Rewards program offers some exceptional values. Amtrak currently has a zone-based system, and as Amtrak is a transfer partner of Chase Ultimate Rewards it's easy to accrue point in the program even if you're not a frequent train rider.
I am definitely not an expert at Amtrak Guest Rewards, and have actually only ridden Amtrak once in my life as part of a really cool Amtrak Adventure for my parents a little over a year ago. In the process of booking that trip, I read just about everything I could find on the loyalty program (and the trains in general), and found it fascinating. It was like a whole new world had been opened up to me, a world which I had hoped to explore more in the coming years.
Well, that world is about to cease to exist.
A presentation was leaked last week indicating that Amtrak Guest Rewards will implement a revenue based redemption scheme in 2016. Instead, we'll probably end up with something akin to Southwest Rapid Rewards where every point is worth 1-2 cents toward paid Amtrak tickets. Of course, it's all being done in the name of simplifying the customer experience and opening up redemption opportunities to the masses. Or some garbage like that.
So if you want to go back in time and experience how people traveled across the country 100 years ago — and I highly recommend it at least once — you need to act quickly if you want to do so using a modest amount of Ultimate Rewards points.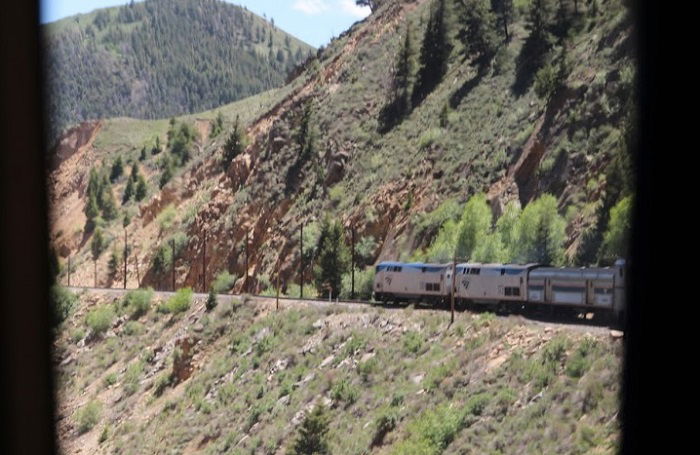 How Amtrak Guest Rewards Works Today
The current system divides the US into three zones, roughly the west, the central, and the east. You can travel anywhere within a zone for the same amount of points. Or within two zones for a little more. Or all three, well, you get the idea.
You can basically book an award ticket for any legal routing, meaning that if the ticket is for sale for cash, you can book it on points. And the amount of points is simply dependent upon the starting and ending stations.
A cool feature of the zone system is that certain cities straddle two zones. Denver, for example, is in both the west and central. That means that you can go anywhere in the west or central zones while still paying single zone prices.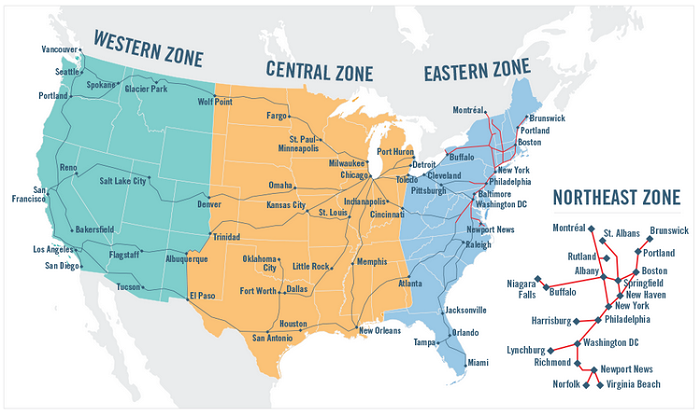 Premium Cabin Redemptions Are The Real Value
The cheapest option when redeeming points is a seat in coach. But you can also redeem for roomettes, bedrooms, and family bedrooms. Just like with frequent flyer programs, the incremental cost in points of the premium accommodations is relatively low, meaning that's where the value is.
If you think that a flat bed is nice on a 10 hour flight, imagine how much you'd value it on a 40 hour train ride!
Aside from a place to lay down and sleep, the other huge benefit of booking a sleeper is that sleeper cars include meals in the dining car for everyone booked in the room. That means breakfast, lunch, and dinner for you and your companions. I'm not saying that the food is great, but I enjoyed it, probably more so than a lot of meals I've had in business or first class on a plane.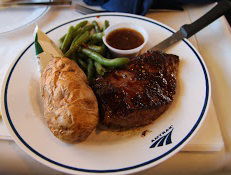 Depending on who you ask — and trust me, it's complicated — family bedrooms can hold up to five people, though three of them are sort of assumed to be kids. That means that your meals in the dining car for the whole family are included. The food on the train isn't cheap, so it's not hard to average $100 per meal for a family of five. That's $300 of value per day.
My Amtrak Experience
I planned and booked an Amtrak adventure for my Mom and Dad to celebrate one of his "round" birthdays. Just as I try to maximize the value of my miles when flying, I wanted to try to squeeze in the most value for them on the rails. In this case I was trying for:
the most time on the train
the best scenery
the best accommodations
And all for the fewest points.
I ended up booking a trip from Denver to Glacier National Park, which would allow them to ride three of the most famous Amtrak routes. They took the California Zephyr from Denver to Sacramento, which arguably includes the best scenery in the entire network, transferred to the Coastal Starlight up to Seattle, and then rode the Empire Builder over to Glacier.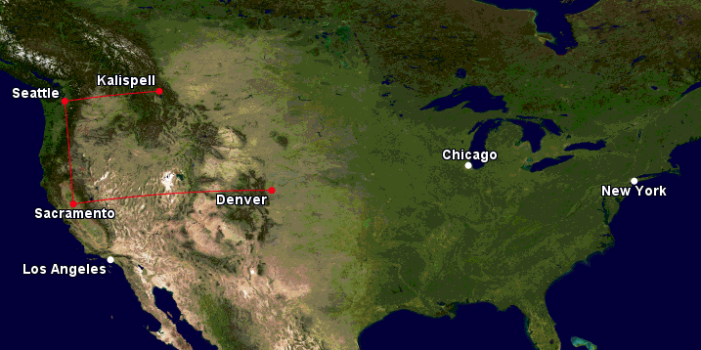 Since that trip was entirely within the western zone, this only cost 25,000 Amtrak Guest Rewards points for a Family Bedroom (which I transferred from Chase Ultimate Rewards.)
That's about 72 hours in a premium cabin for only 25,000 Ultimate Rewards points. I forget the retail cost of the trip, but I think it was somewhere close to $2,500.
We actually joined them for the Denver to Salt Lake City portion, and really enjoyed hanging out in taking over their family bedroom. It was a blast.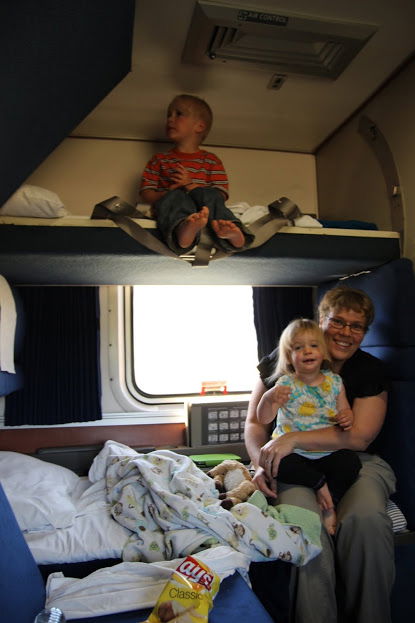 (Note that it may not be possible to book that exact routing anymore — the Coast Starlight to Empire Builder connection became illegal at some point due to scheduling issues. Again, Amtrak and Amtrak Guest Rewards is a bit quirky.)
What We Think We Know
It seems that Amtrak Guest Rewards will implement a revenue-based scheme come 2016. At that point, exceptional values like the trip I booked for my folks will be a thing of the past. Presumably, a $2,500 ticket such as that will cost somewhere between 125,000 and 250,000 points. Ouch.
But that's not all.
Amtrak is also rolling out a new credit card, and it's not from Chase. Therefore it is also speculated that Amtrak may cease to be a transfer partner of Chase soon, possibly as early as mid September. That means that if you want to ride the rails in luxury, you need to transfer in some Ultimate Rewards points and book a trip quickly.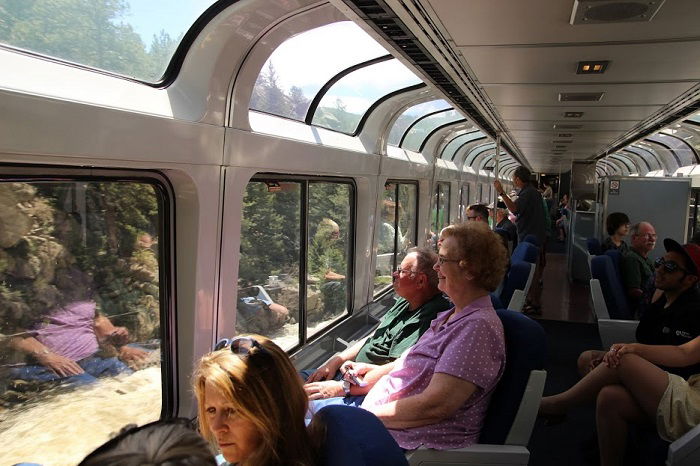 I'm Seriously Bummed
Warning: Rant coming!
I know this sounds crazy, but this devaluation actually depresses me more than some of the others. Perhaps one of the reasons is that as a family of four (soon to be five), the Family Bedroom award is just perfect for us. I could pay one flat rate and move my family, albeit somewhat slowly, to anywhere within about 2/3 of the country.
Now it's true that we've sort of only done one trip on Amtrak, so why do I really care? Well, I think maybe I viewed it as a safe haven — the airlines are all run by a bunch of money-grubbing bankers and layers who just think about their next bonus and that don't really care about the rest of us (yes, I said it.) But Amtrak is a kind-of sort-of government subsidized entity. Shouldn't they be kinder and nicer?
Oh, and since when does Amtrak care about making money? Or losing less of it? I mean, it's not like that has mattered for the past thirty or so years.
I can't imagine that more than a few of us have ever redeemed for an Amtrak long-haul award. Heck, I don't even think most Americans know that it's still possible to ride a train all the way from Chicago to San Francisco. Even fewer of them realize that Amtrak has a frequent rider program, and if they do, they probably commute between Boston and New York City, and would never dream of taking an overnight trip on the Southwest Chief.
My point is that there just aren't that many people with boatloads of Ultimate Rewards points and a desire to see the country by train. But apparently some bean counter decided that if Amtrak was to compete with the airlines — and I'm sure they think they do — they ought to go revenue based. Because hey, it's what the cool kids are doing.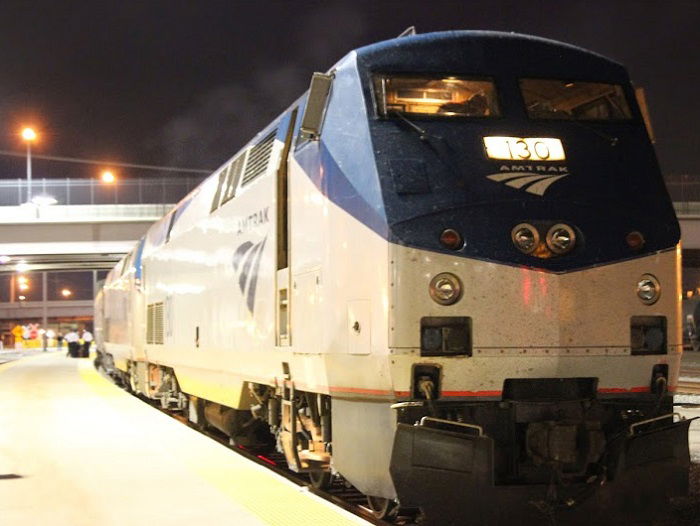 Conclusion
Amtrak Guest Rewards is probably going revenue based at the start of 2016. If you're looking for an aspirational or premium cabin redemption, you want to book now under the current zone-based system.
Transfers from Chase Ultimate Rewards may end this fall, so if you're planning on moving points to Amtrak Guest Rewards, you'll want to do that sooner rather than later.
Essentially, if you want to go back in time and travel by train across the country — which I highly recommend — act quickly.
Has anyone redeemed points for an Amtrak trip? What was your experience?