Update: Malaysia Airlines has updated the travel advisory to indicate that normal baggage allowances will be permitted on the London flights, since they're operated by A380s. I'm guessing this was an oversight on their part. I'm still curious to see how long the flight times are to Paris and Amsterdam.
While probably not applicable to all that many of you, I do find this to be interesting. Malaysia Airlines posted a notice on their website indicating that they're not accepting checked bags on their flights to Europe (London, Amsterdam, and Paris) until further notice:
In the interest of safety, Malaysia Airlines currently operates a long route to Europe, which combined with temporary unseasonably strong head winds, is limiting the airlines' ability to carry baggage in cargo.

This longer flight path consumes more jet fuel and for safety reasons, Malaysia Airlines has had to impose temporary limitation on checked in baggage allowance. From tonight, 5 January 2016 (until further notice), the airline will only be able to accommodate cabin baggage of up to 7kg – one piece totalling 7kg per Economy Class passengers and two pieces totalling 14kg (up to 7kg per piece) for Business/First Class passengers. Passengers who wish to check in their luggage will be able to do so, however their baggage will only arrive later.

Malaysia Airlines regrets the inconvenience caused to passengers and will deliver stranded baggage as soon as the situation permits. Guests are welcome to contact 1300-88-3000 for enquiries on the status of their checked in baggage.

Connecting passengers traveling on oneworld member carriers with through check in may also have their baggage offloaded due to this operational constraints.

Malaysia Airlines will continue to assess the changing situation over the region and will update passengers when operations are back to normal. Safety remains the centre of the airline's operations.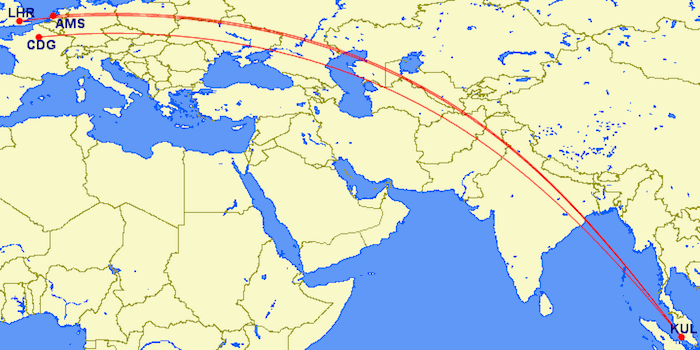 Wow! Can you imagine booking a trip to Europe (especially in winter, where you might want to pack more heavier/clothes) and being told you can only carry on a bag of up to 7kg?
Of course safety is the top priority, and I think Malaysia Airlines is especially careful to avoid any potentially "dangerous" airspace given their history, but I'm just trying to figure out the math behind it.
What makes this especially interesting is that Malaysia's flight to London is operated by an Airbus A380, while their flights to Amsterdam and Paris are operated by 777s (which are soon to be retired).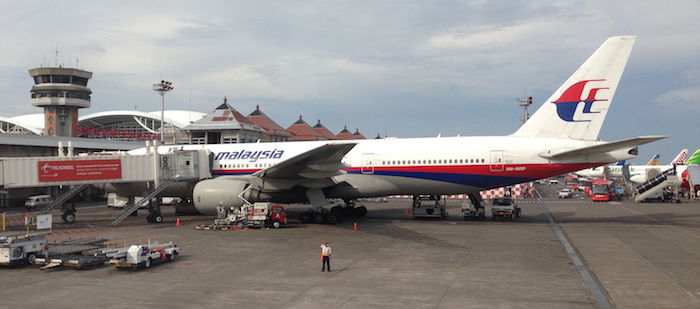 Malaysia Airlines Boeing 777
These routes are all in the ~6,500 mile range. Their Kuala Lumpur to London A380 flights are ~2,000 miles shorter than the world's longest A380 flight, which is Dallas to Sydney.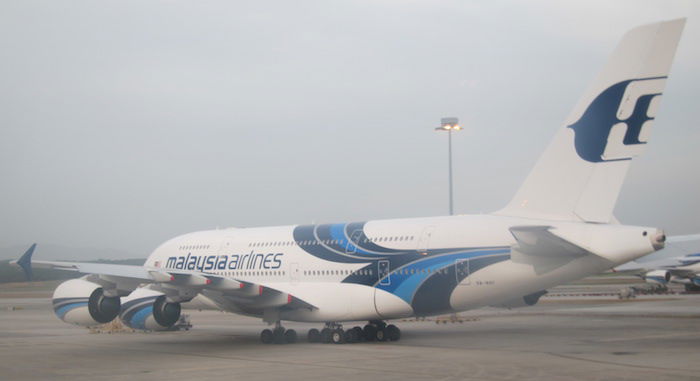 Malaysia Airlines Airbus A380
Are the headwinds combined with the detour to avoid dangerous airspace going to add several hours to the flight time? I'll be carefully watching the Flightaware pages for MH2, MH4, MH16, and MH20.
Bottom line
I commend Malaysia Airlines for prioritizing safety, of course, but this is the first time I've seen airlines tell passengers not to bring any checked bags onto longhaul flights (well, other than the recent scare in Egypt, which was for different reasons).
Anyone have an explanation as to why an A380 would be that weight restricted?
I'm curious to see if other airlines follow.